Fiji has declared that it is officially "open for travel" which, for a country that relies heavily on tourism (it makes up nearly 40% of its GDP), is fantastic news. However travelling anywhere, let alone a cluster of 333 pacific islands, in a world of COVID policies and procedures is of course somewhat a challenge.
Despite being open for business with no quarantine requirements, there are quite a few hoops to jump through to travel to Fiji in 2022. But if you research well and prepare beforehand, luckily they are relatively straightforward to navigate. You'll be swinging in a hammock with a Fijian Sunset cocktail in hand in no time!
Having travelled to Fiji in April-May, I thought I would share my experience about what it's like to travel to Fiji solo from Australia, and also my general experience of my time on the islands after such a difficult period. 
Fiji is so excited to receive visitors back to their beautiful country and the welcome you experience from the famed friendly Fijians is warmer than ever.
If you've ever thought about heading to Fiji, it's still so much quieter than usual, so now really is the time to visit and support the local economy.
Here's what it's like to travel to Fiji in 2022:
---
Mandatory pre travel Preparation: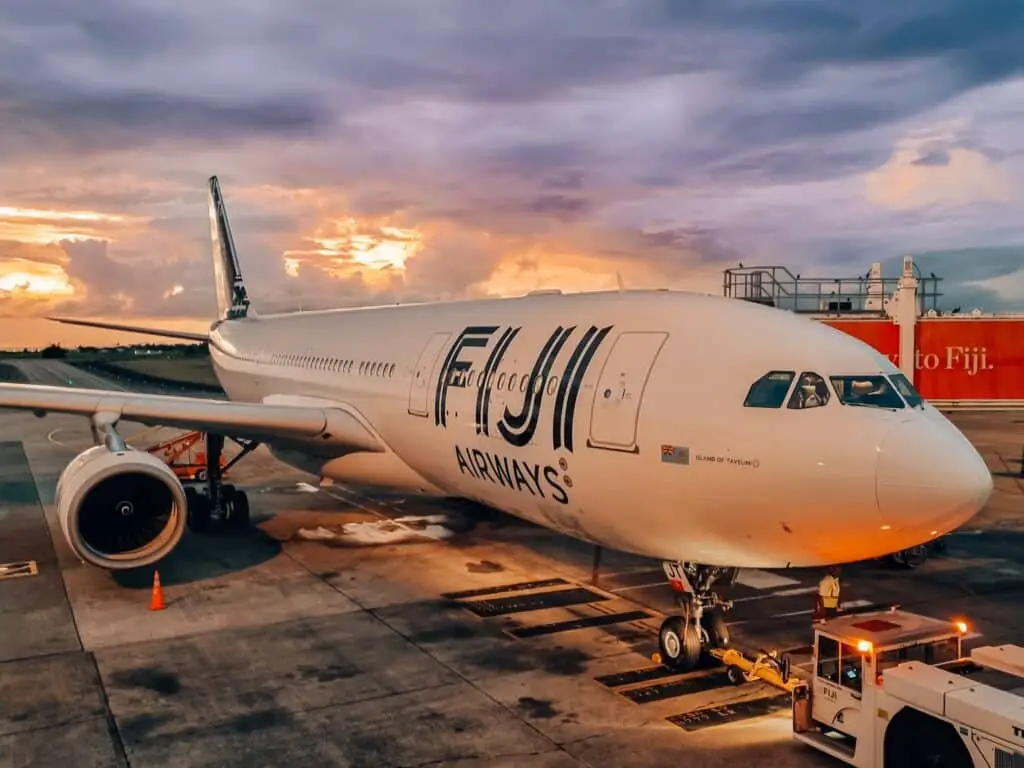 Before booking a flight to Fiji, it is wise to check that firstly you can adhere to the travel rules. Prior preparation of the necessary tests and paperwork is absolutely essential in order to be allowed to board the flight.
At present, the mandatory requirements to enter Fiji are:
Travel insurance with COVID-19 coverage
A negative RAT test within 24 hours of departure OR a negative PCR test within 48 hours of departure
Proof of vaccination (at least 2 doses)
A pre-booked RAT test which you must take within 48 – 72 hours of arrival in Fiji
Although I endeavour to keep this post as up-to-date as possible, please look up the latest official travel advice on the Tourism Fiji website, and the Smart Traveller website. Things are constantly changing!
If you're a returning Fijian, you do not need travel insurance but the other requirements such as COVID-19 testing still apply.
Of course any international travel right now comes with an element of risk. If you catch COVID-19 in the days prior to departure or test positive at the mandatory arrival test in Fiji, your travel plans will be cancelled, or at least severely disrupted. It's a gamble that you have to be prepared to take but travel insurance can definitely help mitigate any financial losses incurred!
– Insurance for Fiji
All travellers to Fiji must have valid travel insurance for the duration of their stay, but most importantly, it must include COVID cover, such as for medical and hospitalisation costs, should you require it.
If your insurance policy does not explicitly state it covers COVID, you will not be able to board. 
There are various insurance providers that now cover for these situations such as Qantas (which I booked my insurance through). Keep a hard copy of both your insurance certificate and policy as this will be checked by airline staff at check-in.
You can also book COVID only insurance specifically for a trip to Fiji through FijiCare for $39USD for 15 days, or $79.99USD for 30 days.
Although cheaper than a comprehensive insurance plan, I would recommend that you buy insurance elsewhere that not only covers COVID, but other medical and travel-related expenses such as lost luggage, accidents/emergencies and lost/stolen personal possessions.
FijiCare Insurance only covers COVID-19 and nothing else, so instead of buying two policies, it makes sense to just buy a single comprehensive policy with a larger provider.
– Vaccinations for travel & vaccination rate in Fiji
You are required to be fully vaccinated (at least two doses) of an approved vaccine against COVID-19 to travel to Fiji. Approved vaccines include AstraZeneca, Pfizer and Moderna, but the full list of approved vaccinations can be checked on the Travel Fiji website.
Boosters are not required but of course for extra protection, being boostered is a no brainer.
Digital or hard copies of your vaccination status will need to be provided at airport check-in. Make sure you request an international vaccine certificate from your healthcare provider, such as Medicare if you are Australian.
Fiji does have some low-vaccination rate areas which they ask you to avoid (check them here)  but generally vaccination rates are very high, especially in the main tourist areas and resorts. According to Our World in Data Fiji has a national vaccination rate (2 doses) of over 70% (which is certainly higher than the US, for example). 
Under the Care Fiji Commitment scheme, many resorts and tourism organisations have 100% fully vaccinated staff. The CFC is Fiji's scheme which denotes which hotels have fully-vaccinated staff and health ambassadors to help you navigate anything COVID related.
– COVID testing – pre and post arrival
All passengers must firstly be able to provide a negative COVID-19 test result taken prior to departure to Fiji. This can either be a nasal RAT (rapid antigen test) taken no longer than 24 hours from the departure time, or a PCR test taken within 48 hours from departure.
It must be a certified test with a healthcare provider, and not a test you do yourself. Evidence of your negative result must be shown as a digital or hard copy.
Finally, you are also required to pre-book (and note pre-booking is essential) your RAT test in Fiji which must be taken 48 – 72 hours after arrival. You pre book the test via this website.
Don't make the mistake I did and book the test for a few hours after arrival, it must be within that specified window. However if you do make a mistake, you are able to amend the Entry Test Fiji appointment date/time from the booking confirmation email. It appears to be super flexible and you can amend your booking as many times as you like (even the time, date and location of the test, if you decide to move elsewhere).
You will need to provide evidence of this booking confirmation to airline check-in staff in either a digital or hard copy.
Most of the resorts in Fiji have a dedicated room for COVID testing so for some, you do not even have to leave the comfort of your accommodation (think cocktails by the pool awaiting your results!) There are also testing facilities in towns across the country if for some reason there is not one by you. 
Overall my experience of the RAT test in Fiji, and from others I spoke to, was super casual. You do the nasal swab yourself, they do the drops onto the cassette and then they only wait a minute to tell you your result. They organise you a certificate which they print and you can carry with you.
My negative RAT test certificate was only checked at one hotel I stayed at out of four.
Incredibly, prior to your test appointment for the first few days, you can still carry on as normal taking day trips, tours and hanging out at your resort or hotel.
Remember you may also need a certified negative test to return to your home or onward destination after Fiji, so ensure you check government advice on the appropriate travel website.
For travel into Australia as of April 17, no pre-arrival COVID test is required!
– Onboard paperwork
Once you're on your flight (firstly congrats – you're over the first hurdle!) you will be given some paperwork to fill in to hand to immigration on the other side.
The first blue form is your standard immigration entry card to fill in with your personal and travel details and goods declaration.
The second form is a supplementary Arrival Health Declaration to monitor and manage COVID-19 in Fiji. You'll be required to state things such as your vaccines, test status and any symptoms you may be experiencing. Simple!
Arriving into Fiji
Entering into beautiful Fiji is a breeze. You hand in your Health Declaration before you go to a border agent. The agent just checks your passport and that you have an outbound flight, and no other COVID-19 paperwork is checked. At the baggage scanning, you then hand in your goods declaration form.
It was a much smoother process than anticipated!
ATM's (Westpac) are located right outside so you can withdraw money easily. I would recommend you aim to use cash as using credit cards incur substantial transaction fees. Cash in Fiji is definitely the preferred currency.
What happens if i get COVID in Fiji?
If you catch COVID in Fiji or test positive in your mandatory 48-72 hour test after arrival, sadly you will have to isolate in your hotel room or a dedicated facility for 7 days. You should report your situation to your accommodation provider if you have not already notified them. 
Many resorts and hotels are CFC accredited which means they have a dedicated health ambassador who is trained to deal with such a situation.
I mean, there are probably worse places to isolate, but it definitely would be super sad to miss out on Fiji's stunning beaches, incredible culture and activities and be stuck inside! 
With all this in mind, it can't harm booking somewhere extra nice just in case the worst happens such as with a balcony, private garden or beach view!!
These requirements may change, so keep updated on the Tourism Fiji website.
Is there COVID in Fiji?
Every Fijian I spoke to adamantly declared that there is no COVID in Fiji, but the government advice such as on radio ads for example, say otherwise. In fact, to me Fijian's seemed really 'over' COVID in their mindsets and quite dismissive when I brought it up.
Fiji currently has a low infection rate and it seems extremely safe compared to Australia for example, but it is definitely around like it is everywhere.
I actually met some Kiwi guys on my second day in Fiji and they messaged me a few days later saying one of them was positive so unfortunately they had to isolate!
Attitude to COVID & policies
The Care Fiji Commitment is a WHO-approved scheme with a basic level of adherence to COVID health and safety measures. You will see many taxis and hotels with CFC stickers assuring visitors that the facility is run by fully vaccinated staff, and have made a commitment to adhere to H&S practices.
Mask wearing doesn't seem to be a requirement in Fiji despite signs in many hotels etc. Hand gel is however everywhere including at the airport, hotels, restaurants and taxis. You may get your temperature checked on entry somewhere such as a hotel, but all in all, it does seem to be a very token effort.
There is a tracking app which is advertised in posters at the airport, but aside from that it is not apparent to be enforced or promoted in any other way.
Basically, if you're looking for an escape from all the drama, then once you've had your mandatory test, Fiji will make you feel a million miles away from it all.
What is tourism in Fiji like currently?
Now that the boring stuff is out of the way, you may be interested to know what life is like in Fiji with all this COVID business looming over everything.
Many of the islands are solely resorts which are owned by, or employ locals. With no tourism for over 2 years, they basically shut down with no income.
Devastatingly, there were also crop wash outs due to heavy rain in 2020, and so at times food supplies were very limited, especially for those living on islands other than the mainland, Vitu Levu. The people of Fiji have gone through an extra hard time.
A handful of island resorts have only been open for a few weeks at the time of writing, and some others even remain closed.
Business is obviously not back to booming quite yet as there is still a big drop in visitors, so Fijian's are understandably keen to make a dollar. 
I was surprised that I did not experience any hustling or harassing though. Fijian's are generally really laid back and honest people who go over and above to make your stay an incredible one.
Benefits of going to Fiji right now: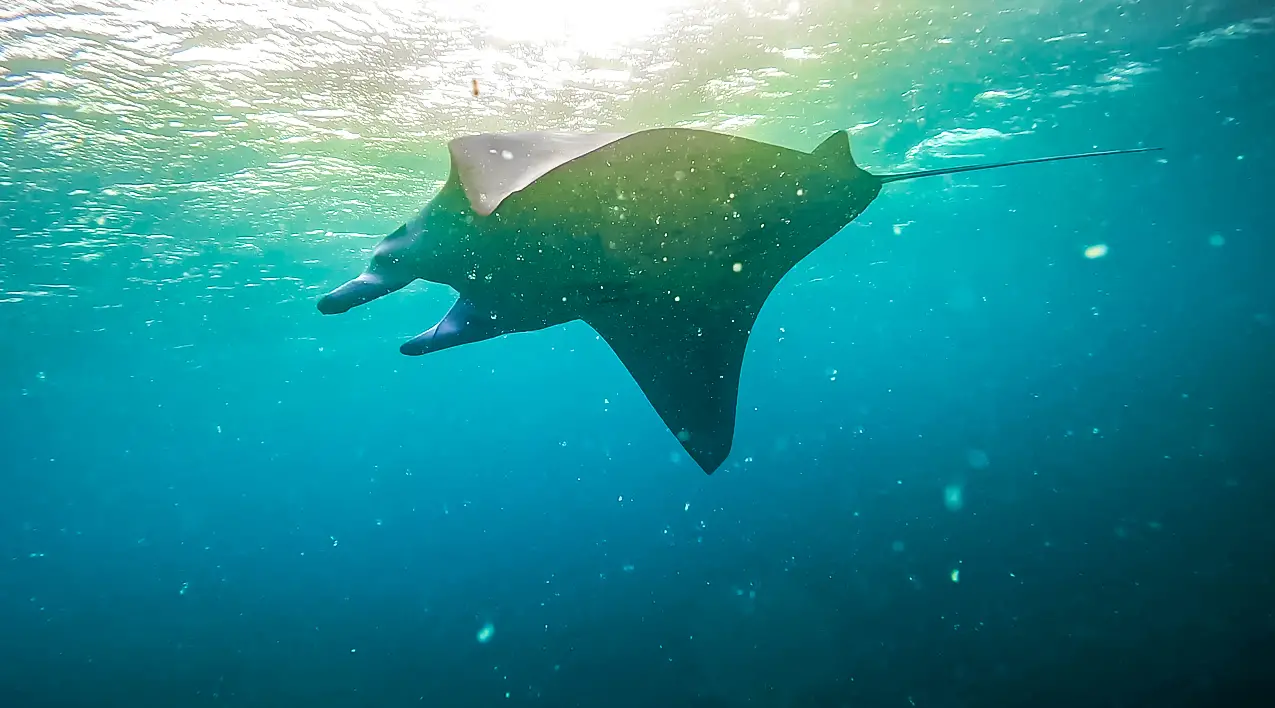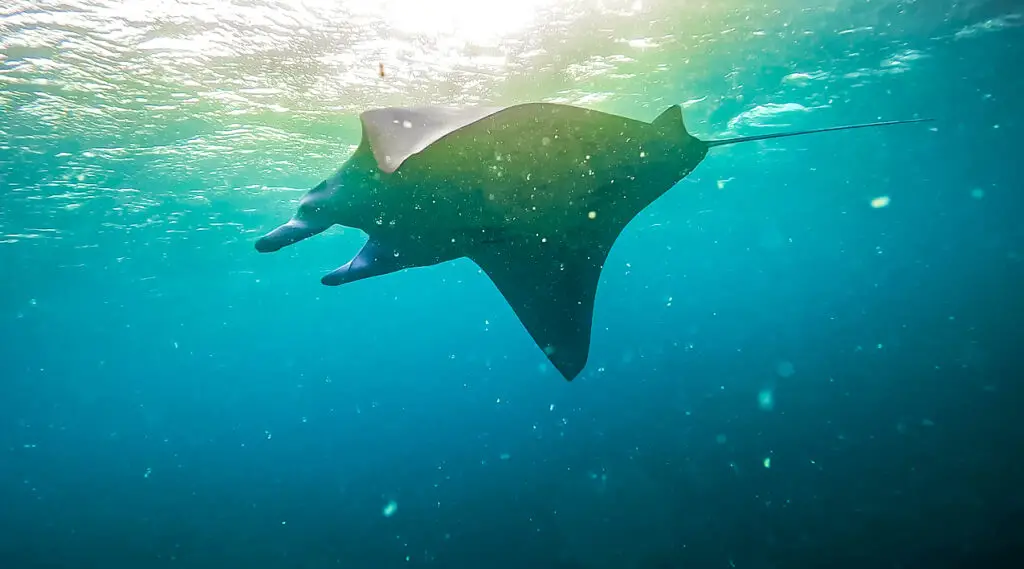 A warm welcome!
Well, Fijians are certainly overjoyed to see tourists again and everyone is keen to make your stay as enjoyable as possible. Business is almost back to normal for tours, accommodation and transport providers.
Every staff member knows your name and gets to know you as a person. They go over and above to help you plan the trip of your dreams and every dollar you spend is totally valued. But you need not spend a fortune on accommodation as there are many luxurious but budget-friendly options too, such as sleeping in a Treehouse Bure, metres away from the beach.
Quiet transport & transfers
Transport, such as the Yasawa Flyer, the catamaran ferry service between Port Denarau and the Yasawa Islands, are running limited services which admittedly is one downside to going to Fiji now (however the timetable is definitely workable). That being said, transport is still much quieter than normal, meaning you can often get a whole row on the boat to yourself! It certainly is possible to socially distance on transport too.
Better wildlife encounters
Beaches and popular activities such as snorkelling with wild manta rays at Barefoot Manta Resort are the quietest they've ever been which is fantastic news for the wildlife, and also you!
Whereas up to 30 boats were once chasing the manta rays just off Drawaqa Island, now you may be the only boat. Wildlife experiences in Fiji are all the more special.
Due to the pandemic, protected marine reefs have been thriving. According to people I spoke to, including a marine biologist, the marine reserves are looking the best they have in over 10 years.
Cheap flights & packages on offer
Fiji isn't a necessarily cheap destination. However Fiji Airways are offering some great flight deals right now, especially if you book direct. If you are a resort person, you can also find some highly discounted package deals which won't be around forever!
Help reboot the economy
Finally, of course the quicker Fiji can get back to normal levels of tourism, the better for the economy. Although an absolute drop in the ocean, I felt really happy that my money was reinvestment into the tourism sector and the wider economy. The more tourists, the more people that will be re-employed. Simple!
How to be a sustainable & considerate tourist in Fiji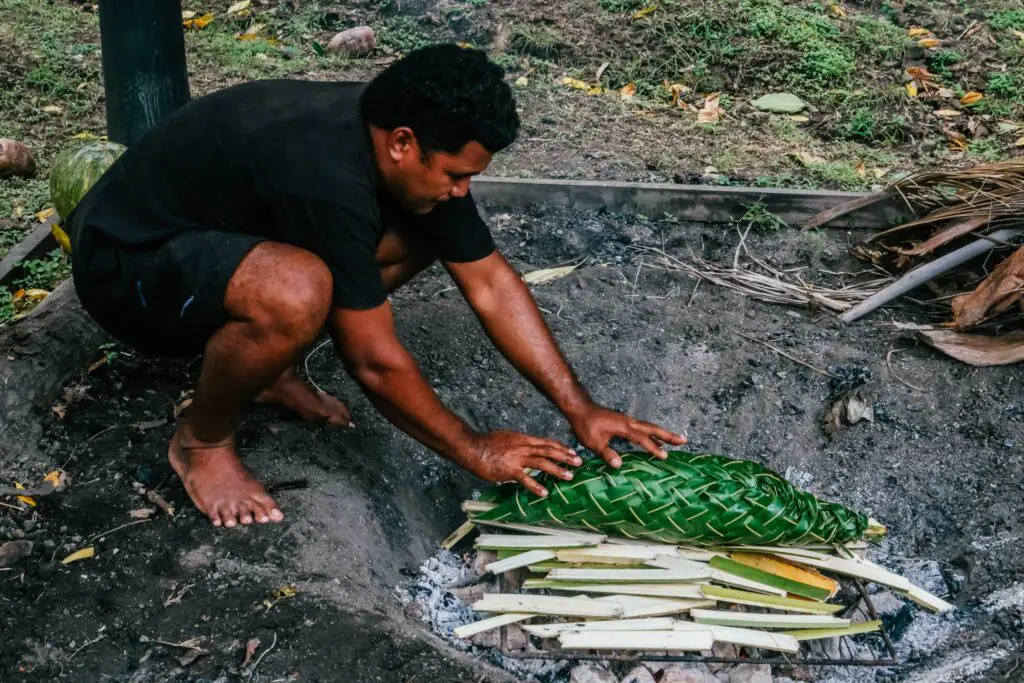 As mentioned, tourism is one of Fiji's largest exports and so the past few years have been hard. There are a few ways you can help people directly and be a considerate tourist during COVID:
Book accommodation direct: Instead of using booking sites that charge commissions (usually 30%), book direct with the accommodation provider. There are also many wonderful but basic homestays which are owned and run by villages, which are a great option for a more authentic experience.
Book tours/activities direct: If you want to spend the day going around the sights, book a taxi driver directly so your money is going into the hands of a local family and not just the resort. Or book a tour through a local accredited guide, and not online where again, large commissions are often deducted.
Seek out locally owned: Many hotels or tour providers are actually run by wealthy expats from places such as Australia, New Zealand and South Africa. Although they employ local staff which is great, they have profiteered off of Fiji's tourism sector. Before you decide on your accommodation, do your research to ensure you are going somewhere locally owned and avoid big chains such as Marriott, Radisson Blu etc.
Haggling: I personally did not experience anyone trying to rip me off in Fiji. Mild haggling is acceptable at markets or for taxis, but often they are really reasonably priced anyway. General rule: if it's a fair deal in your home currency, then avoid haggling.
Tipping: Tipping is not mandatory or expected in Fiji, but if you can afford it, I would work it into your budget. Many Fijian's who worked in tourism have had no or little income for 2 years.
Spend time outdoors: Fiji is an outdoorsy destination as opposed to having an abundance of indoor activities. Enjoy the fresh air and nature activities, and avoid crowded indoor spaces such as shopping malls. It's all about island life! Bula!
---
I was so glad I chose to travel to Fiji in 2022 shortly after reopening its borders. It has struggled immensely recently with no tourism and I felt like I was supporting some of the nicest locals I have ever met in all my years of travel.
Despite the pain of extra paperwork and initial planning, in the bigger picture, it really isn't all that much more than you would expect travelling anywhere internationally right now. Plus when you get here, it is utterly worth it! Fiji is the closest thing to paradise you'll find in Oceania.
Will you consider travelling to Fiji in 2022?
PIN FOR LATER:
Going to Fiji Soon? Don't forget these essentials!
Flights: compare and search for the cheapest flights using Skyscanner
Accommodation: hotels to hostels, glamping to apartments, I always use Booking.com
Tours: to find the best group tours and activities (with up to 20% off), use Viator
Visa: don't forget to check the entry requirements for the passport you are travelling with on the Fiji government website
Inspiration: how about Lonely Planet's Guide to Fiji, or to kick-start your next adventure, Lonely Planet's top 500 places to see… ranked?