Solo travelling may seem like the most daunting thing in the world. But who wants to wait around forever for a travel partner when you can go yourself, meet incredible people and hell – probably have an even better time without them?!
Solo travel is empowering, fun and totally rewarding. Once you've gone solo once, and have gained that confidence – I can assure you you'll never look back!
But of course you have to start somewhere (and prepare yourself physically and mentally).
So if you're a bit nervous about going it alone, here are eight practical tips for planning your first ever solo trip to help eliminate your worries. 
*This post may contain affiliate links meaning should you purchase a product via this link, I'll earn a small commission at no extra cost to you. See my privacy and disclosure policy for more.*
---
Consider a group tour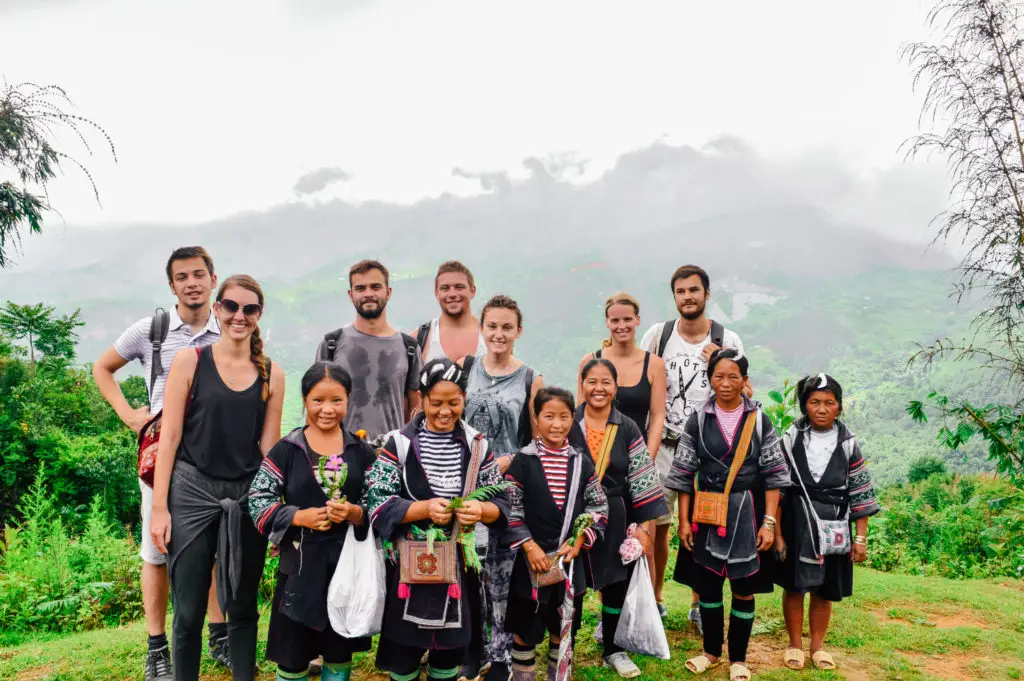 Going it alone doesn't necessarily mean totally jumping in at the deep end and isolating yourself.
If you want to build yourself up slowly, you may wish to consider still going solo, but joining a tour such as with Intrepid Travel, who run responsibly-minded small group tours across all seven continents. If you first want to compare and search for multi-day tours all over the world, the best website to do this is by far Tour Radar.
Joining a group tour means you can still go abroad without having to wait for anyone else to come. However you have the comfort of having everything planned for you as well as the company of others. 
Try not to commit to a long tour though – i.e., anything over a week or two. You may get a feel for it and decide to break away – it would be annoying to be locked into anything.
Join a community travel Facebook page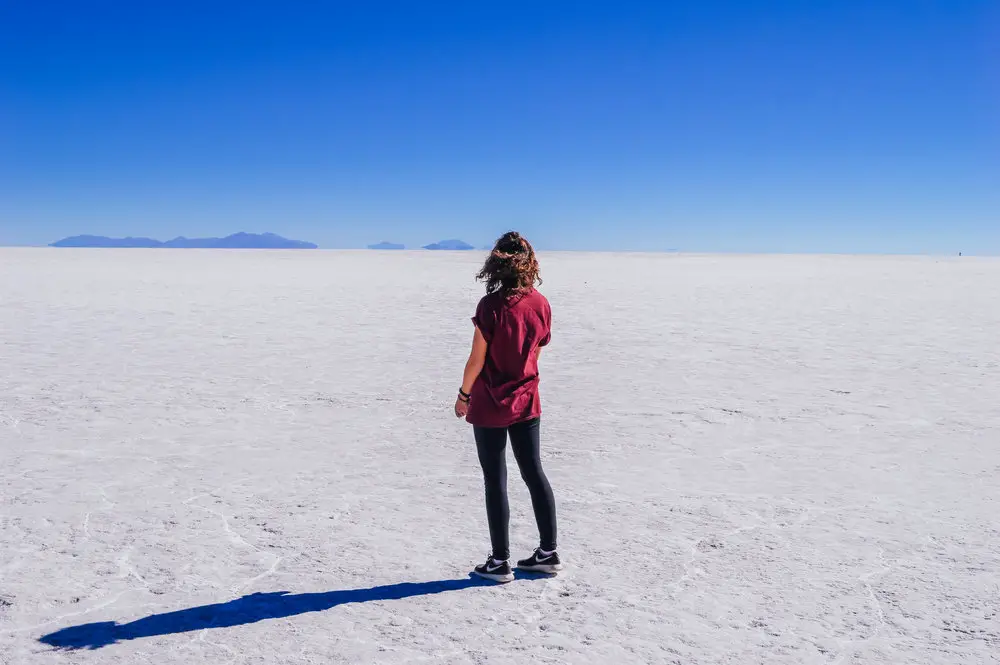 Nothing gets you pumped up for a trip quite like hundreds of other people being your cheerleader!
Travel groups such as Girls Love Travel are an awesome resource for you to get the confidence boost you need to take your solo trip. Either sit back and read all other people's travel questions (and solo success stories) or post something yourself.
Pretty much daily I see people posting about their travel concerns and hundreds of women coming together to comment in incredible support.
These groups are also great for asking questions about any logistical concerns or worries you may have, direct to seasoned travellers. You'll definitely get responses from someone who knows the answer. Some groups, like Girls Love Travel are over a million members strong!
Some other good travel Facebook groups to join are The Solo Female Traveler Network, The Solo Travel Society, or Solo Female Travelers.
Choose a destination with a popular tourist trail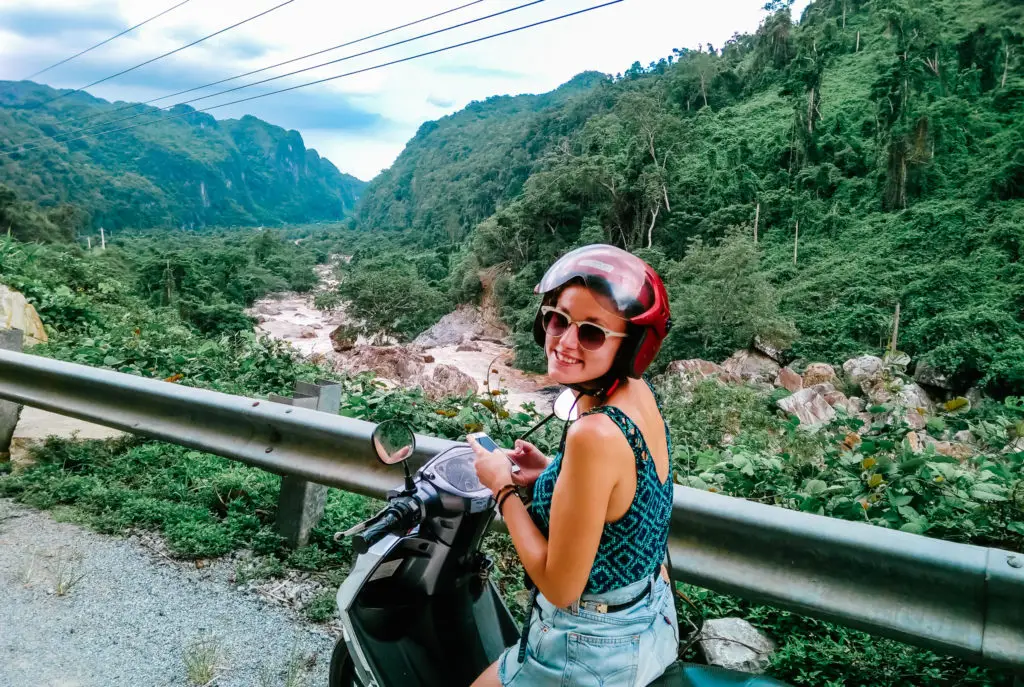 If you don't have a destination in mind yet, the best places to consider are countries that see a high level of tourism. That way, the country is likely to be well set up for foreigners/visitors, usually speak some English and you probably won't find yourself alone.
There are heaps of lists out there about the best and safest places to travel solo for first timers. They're all based on personal opinion, but have a look at this list by Be My Travel Muse on her website and one she's done for Nomadic Matt.
The more you look at these types of lists, the more you'll see that certain destinations just keep cropping up. That's definitely a good sign!
In my personal experience, these countries have a busy tourist trail and are some of the easiest and most enjoyable countries to travel solo:
Book hostels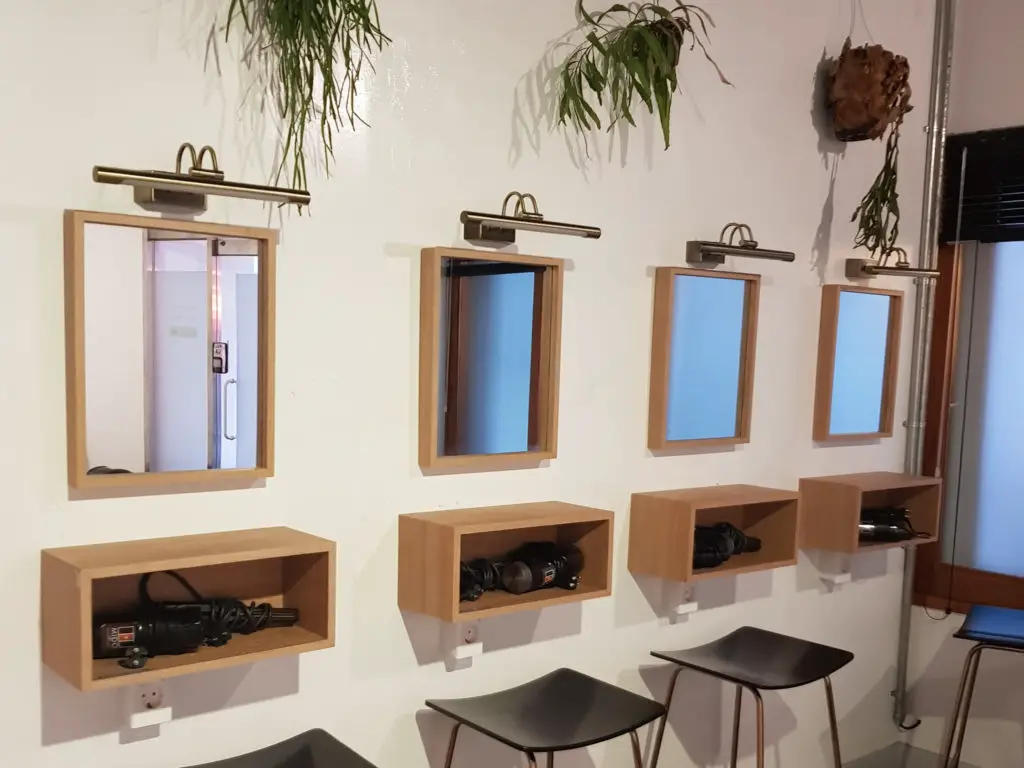 Regardless of whether you like them or not, hostels are the easiest way to meet people on your travels and ensures you have people to hang out with.
I've met so many good friends throughout the years who I met because we were simply staying in the same hostel. A shared dormitory is of course the easiest way to meet other travellers quickly. You're pretty much forced to say at least 'hello' due to the intimacy of sharing a room. Shared accommodation pretty much gets the hardest part (i.e. the introductions) over and done with quickly!
That being said, you don't necessarily have to stay in a shared dormitory with bunk beds in a hostel to benefit from the social element.
Many hostels have good value private rooms if shared is not your thing. Alternatively, most hostels have a common room, bar or cafe that allow external guests. There's nothing stopping you from hanging out at the hostel even if you're not staying there in order to get chatting to some like-minded people.
Have a read of this for more tips on how to make friends whilst backpacking solo.
Do lots of reading and research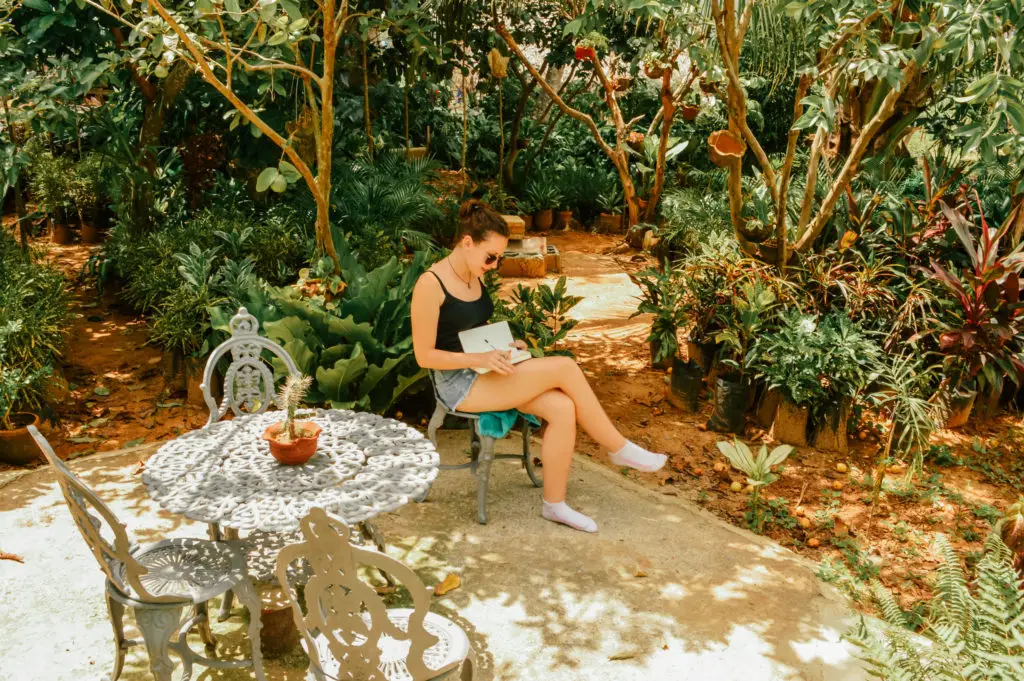 I always find that doing lots of research before a trip eases my worrying mind. Even though I travel solo all the time, I still do get a little anxious before every trip – it's totally normal. It doesn't hurt to be prepared to help calm the nerves. 
Have a good research on various travel blogs and forums about the destination you are planning on going to. Blogs are a great, free resource to help you plan your trip and get you feeling inspired. I especially find Be My Travel Muse and Travelettes great go-to sources for solo travel information and inspiration.
I also like making sure I have a list of important numbers, such as the embassy/consulate or local police to hand. Be that on my phone or on a notepad/journal.
Travel insurance, in case anything goes wrong (like stolen property or an unplanned hospital visit) is of course absolutely essential. I use and would recommend World Nomads for insurance cover.
Pre-book at least your first few days
As it's your first solo trip, go easy on yourself. You don't have to be completely spontaneous. Book the first few days of accommodation, transport and activities if you want to. Or if you'd prefer, pre-book the whole thing. 
No one should dictate how you should travel. So if you feel more comfortable having everything organised beforehand, so you can map it out in your head – go for it!
A good all-in-one travel resource is Trip.com as you can book hotels, accommodation, tours and hire cars all in one place. It takes the stress out of multiple bookings clogging up your inbox.
Reach out to any contacts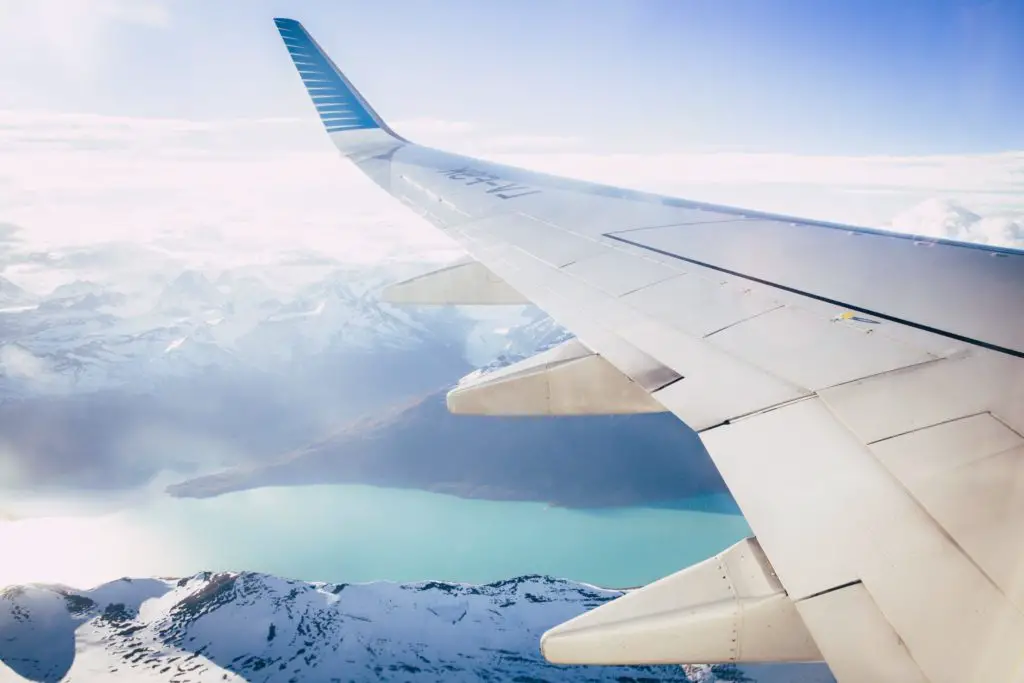 Do you have any friends or family in the country or town you are visiting? Can they put you up for a few days or show you around? Can they give you any insider tips?
Use your six degrees of separation and find any personal contacts yourself, friends or family may have abroad. 
Staying with someone whilst you adjust to any culture shocks (or until you get your bearings) is a great idea. When I first moved to Melbourne, I lived with extended family for two weeks until I got a job and worked out where I wanted to live!
If you don't know anyone living in the country you're thinking about going to, perhaps you know someone who has holidayed there? Most people would be more than happy to help talk you through their experience if you messaged or called them.
Again, you don't have to jump in at the deep end here. Having a familiar face around or gaining useful knowledge of a new place can do wonders for your confidence. 
Get in contact with me!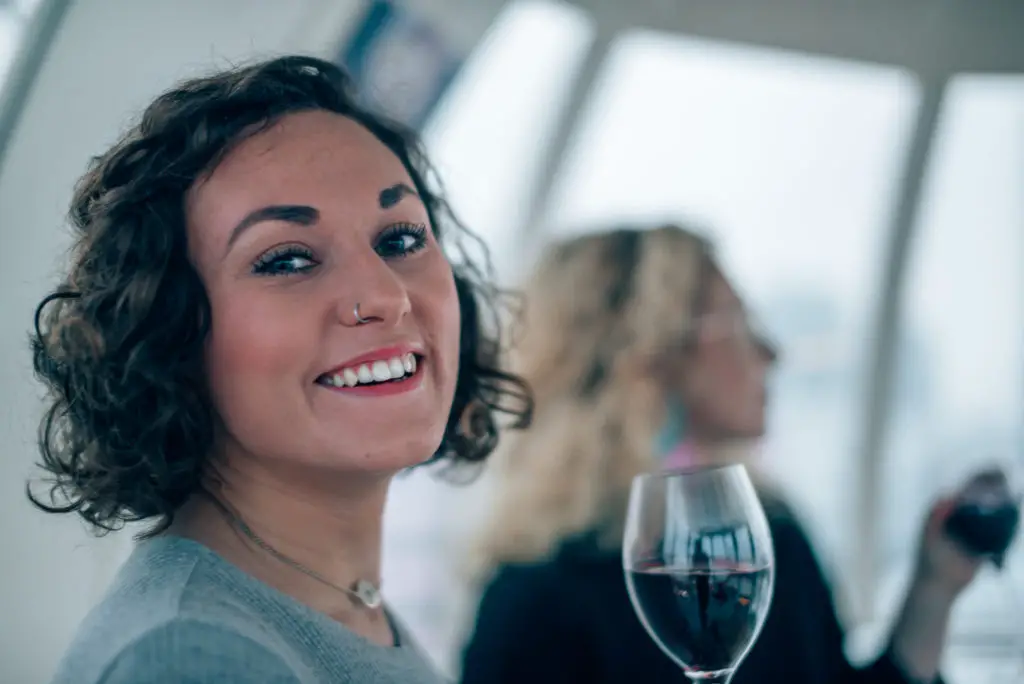 I love nothing more than chatting about solo travel and giving all the encouragement I can to help you go for it!
80% of the destinations I've written about on this blog are places I've been to alone. So if I have a blog post on somewhere you're thinking of travelling to and want to know how I found it, absolutely feel free to get in touch.
If you're into rock music, I'd also encourage you to have a listen to this female dominated badass rock playlist to empower you before or during your first solo trip!
Here are some other tips I wish I'd known before my first solo trip:
Don't overpack! You seriously do not need as much as you think. A medium sized suitcase or 35-50L backpack as well as a small day bag (with plenty of space in it) is masses.
A backpack is usually the most practical type of luggage. Trying to drag a suitcase on cobbles or to a bus stop that is further away than you thought is hard!
Always 'write off' a travel day. I.e. the day you catch a flight or take a long bus ride, don't try to squeeze an activity in. Use your first day in a new place to walk around and get your bearings.
The same kind of instincts that keep you safe at home are the same ones that keep you safe abroad! Don't do anything out of your comfort zone and go with your gut feeling (and you'll be totally fine!)
It's OK to say no. If someone is making you feel uncomfortable, tell them politely get lost!
Do as many 'free' walking tours as possible. They're great for learning about a place, getting your bearings and meeting other travellers.
---
Thanks for reading and I hope you found some of these tips useful. Let me know in the comments if you did, or if you have anything else you'd add to this list!
PIN FOR LATER:
Going travelling Soon? Don't forget these essentials!
Flights: compare and search for the cheapest flights using Skyscanner
Accommodation: hotels to hostels, glamping to apartments, I always use Booking.com
Tours: to find the best group tours and activities worldwide (with up to 20% off), use Viator
Visa: don't forget to check the entry requirements for the passport you are travelling with
Inspiration: to kick-start your next adventure, how about Lonely Planet's Guide to the World?
*This post may contain affiliate links meaning should you purchase a product via this link, I'll earn a small commission at no extra cost to you. These are still products I use or believe in regardless. See my privacy and disclosure policy for more.*