England's largest county, Yorkshire, is located in the north of England. Having featured countless times in Lonely Planet's 'top' lists, it's clear that the regions evocative scenery and incredibly preserved history is some of the finest in England.
According to the Yorkshire Network, tourism in Yorkshire & Humber is worth over £7 billion. Incredibly, this is more than the whole tourism expenditure in Ireland or Denmark! Clearly Yorkshire has a lot to offer for international (and indeed national) visitors.
With green dales, brooding moorland, 45 miles of wild coastline, stunning medieval cities and quaint towns and villages, you may well be spoilt for choice deciding where to visit though.
It's here that myself and some blogging friends come to your aid. We have outlined some of the best places towns in Yorkshire to visit based on our own first-hand experience and knowledge.
We hope that this list inspires you to visit!
*This post may contain affiliate links meaning should you purchase a product via this link, I'll earn a small commission at no extra cost to you. See my privacy and disclosure policy for more.*
---
The Best Towns in Yorkshire:
Haworth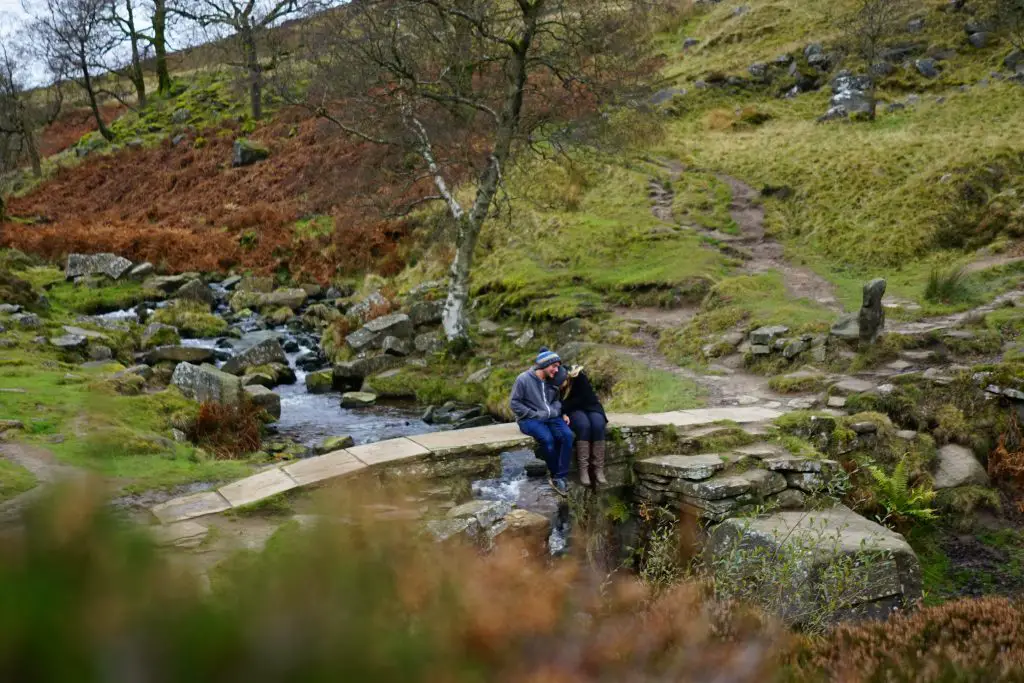 Haworth village in Yorkshire is famous for more than just it's pretty cobblestoned streets and incredible views over the moors.  Once home to the Bronte family, Haworth is the place that the famous Withering Heights and Jane Eyre novels were written. It's easy to see where this literary family found their inspiration.  
The Bronte parsonage itself has been turned into a museum, full of artefacts from the Bronte sisters themselves.  Each room is decorated as it would have been, and it gives a fascinating insight into their lives. 
Just a short walk from the parsonage where they lived you, will find the wild and rugged moorland that Withering Heights was set in.  You can follow one of the many walking trails that take you some of the most beautiful spots in the area, ending back in the village for a hearty pub lunch by an open fire.  
If you're after even more history, then Haworth boasts a charming old railway station. You can catch a steam train to the Edwardian Oakworth station that was used as the set for the famous 1970s film 'The Railway Children'. 
If history isn't for you then not to worry, you can treat yourself to spot of afternoon shopping instead. The specialist, independent shops are full of interesting and unique gifts and souvenirs. You'll find it hard to leave empty handed.
All along Haworth Main Street you will find pretty little houses full of antiques and collectables. Old fashioned windows frame tempting displays of Fairtrade gifts, gorgeous handmade crafts and beautiful smelling candles and bath salts. You will also find a range of inviting tea shops which will all beckon you in when your feet start aching!
Haworth is a 'must see' village on any trip to Yorkshire.  Packed with history, culture, charm and beauty, like me, you really won't want to leave one of the best towns in Yorkshire.
Whitby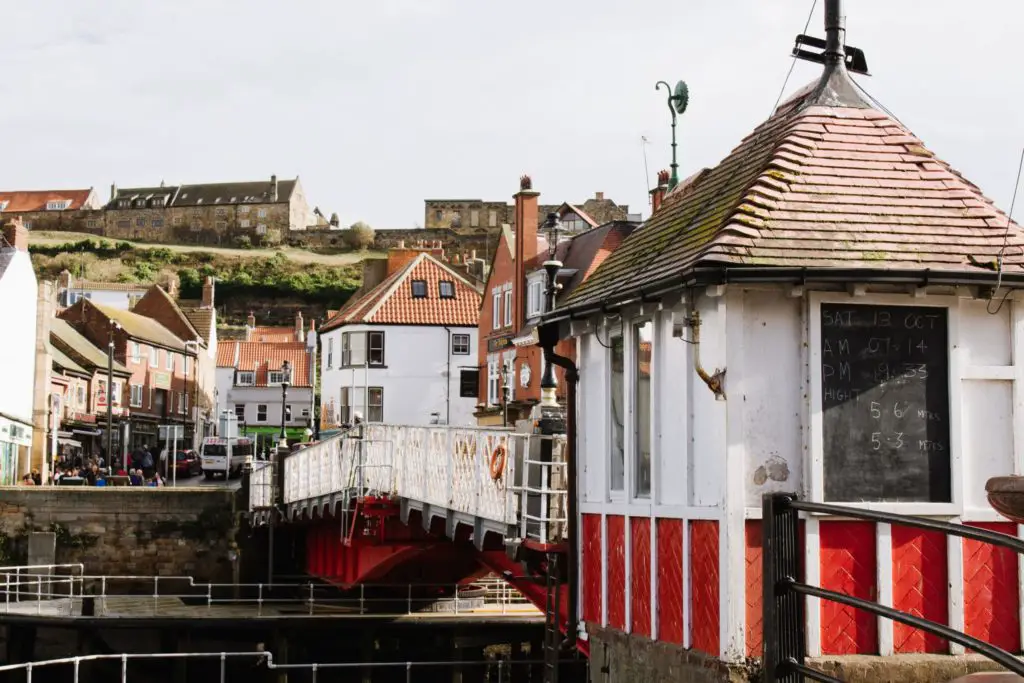 Whitby is a small coastal fishing town in North Yorkshire. It is perfectly located for walking and exploring the coastline as well as taking the steam train across the North Yorkshire Moors. The train takes you to Goathland, the Hogsmeade Train Station in the Harry Potter movies, and on to the market town of Pickering. The steam train runs in the summer months from a small train station in the centre of town, as well as limited times during the winter.
The focus of the town is the harbour which is a working fishing harbour with fresh fish landed daily. This means that the numerous fish and chip shops along the harbourside have fish so fresh, it tastes better than anywhere else in England. There are lots of small alleyways and corners with little shops and cafes tucked away waiting to be found.  
In the summer small boats take you out past the lighthouses on the jetty to cruise along the coast towards Robin Hoods Bay.  
Whitby is also home to the Captain Cook Memorial Museum, documenting the adventures of James Cook who came in 1746 to start his apprenticeship as a seaman. The museum is located in the house where he lodged and retains the period settings.
There is also the Dracula Experience, an odd thing to find in a seaside town but Whitby Abbey is the inspiration behind part of the Dracula story. The Abbey is located at the top of 199 steps that lead from the centre of the town to the small church of St Mary with the ruins of the Abbey behind. 
On Halloween night the Abbey is illuminated and the story of Dracula is enacted in the darkness of the ruins. Whitby Abbey has a long and dark history which is worth exploring. Whitby is home to a number of ghosts and the Whitby Ghost Walks can be an experience not to be missed.
York
Known for its 13th-century Gothic architecture, quaint cobbled backstreets and ancient Viking heritage, York is a city in North Yorkshire that's not to be missed.
Even though I've visited York several times as a resident of the nearby market town of Wetherby, I'm always blown away by its breathtaking beauty.
History lovers can spend a whole day getting lost around York's famous landmarks. These include the York Minster, an awe-inspiring cathedral that has been in operation since the 7th century, The Shambles and the City Walls. 
Speaking of The Shambles, this is one of Europe's most visited streets dating back to Medieval times where it was once the main market area for butchers. Nowadays, it's made up of independent stores and a variety of trades, from fudge to Harry Potter merchandise. (The Shop That Must Not Be Named, anyone?)
If you like a good stroll, you might want to check out City Walls, which form a walkway on both sides of the River Ouse and encircle the city. Consisting of two miles of surviving masonry, the whole trail will take you approximately two hours to get around on a good day (if you refrain from stopping at every photo opportunity, of course).
However you decide to spend a day in York, whether it's shopping, eating and drinking along the river or cramming in as many tourist attractions as you can, you're guaranteed to enjoy your time there. After all, the city of York is truly one-of-a-kind.
Beverley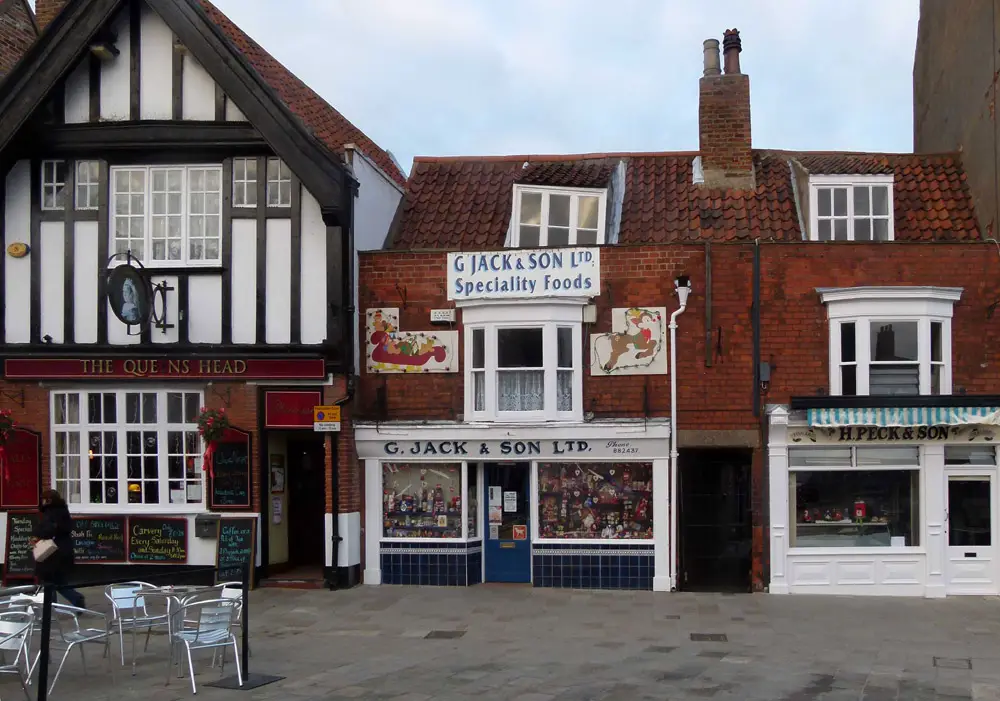 Beverley is a small market town in East Yorkshire, a few miles from Hull. In the Middle Ages it was one of the most important towns in England as it was the burial place of St John of Beverley and consequently a major pilgrimage centre.
Today it retains many of its historical features, yet the town is relatively undisturbed by tourists. However there is plenty for visitors to see and do, including medieval buildings, historic pubs, festivals… and a few quirks.
The most important building is the magnificent Beverley Minster, reputed to be the biggest parish church in England. From here you can walk along the old streets to the town centre, noting the higgledy-piggledy buildings, the independent shops and the elegant Georgian houses. There are two market places, one with an 18th century market cross, and close to the Saturday Market is the North Bar, the only remaining part of the town walls.
As you walk, keep your eyes open for plaques on the floor and pictures on the walls. Paintings by the local artist Fred Elwell are scattered about the town. And see if you can find the original of Lewis Carroll's White Rabbit inside St Mary's Church. 
When you are ready for something to eat or drink, there are plenty of places to choose from, including old pubs with wooden beams and tiny bars.
Beverley hosts an annual Literature Festival in October, and a Fringe Festival in June. It also has a racecourse and a Christmas market.
Leeds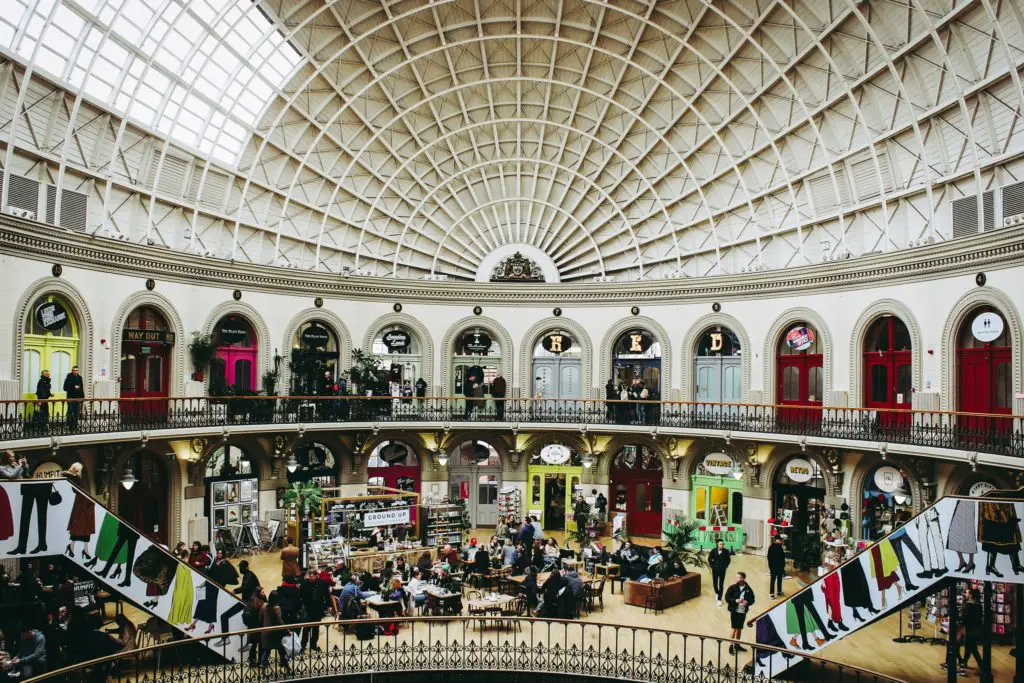 Leeds isn't necessarily a city that comes to mind when you're thinking of Yorkshire tourist destinations. Although it is known for its lively city life, you can find a surprising number of attractions on offer to visitors.
The huge Royal Armouries at Leeds Dock is one of three sites that hosts the UK's national armoury collection. You can see the exhibits across 5 floors. One of the highlights is the only example of an almost complete, all-metal elephant armour in any public collection in the world. It's a great attraction for visitors of all ages and you could easily spend half a day here.
If you're wanting a spot of lunch, call in at the tiled café at Leeds Art Gallery. This room is a work of art in itself. It was originally the library reading room and is covered completely in beautiful tile work from the floor to (and including) the ceiling. If you want to explore more of the city's art scene, be sure to check out some of the amazing street art throughout the city.
Finally, wrap up your day with some retail therapy; Leeds has a fantastic shopping scene. Trinity shopping centre is packed with popular high street names. Alternatively, check out the designer shops in the Victoria Quarter Arcade, independent boutiques in the Corn Exchange, or swing by the original Marks and Spencer Penny Bazaar in Kirkgate Market.
Durham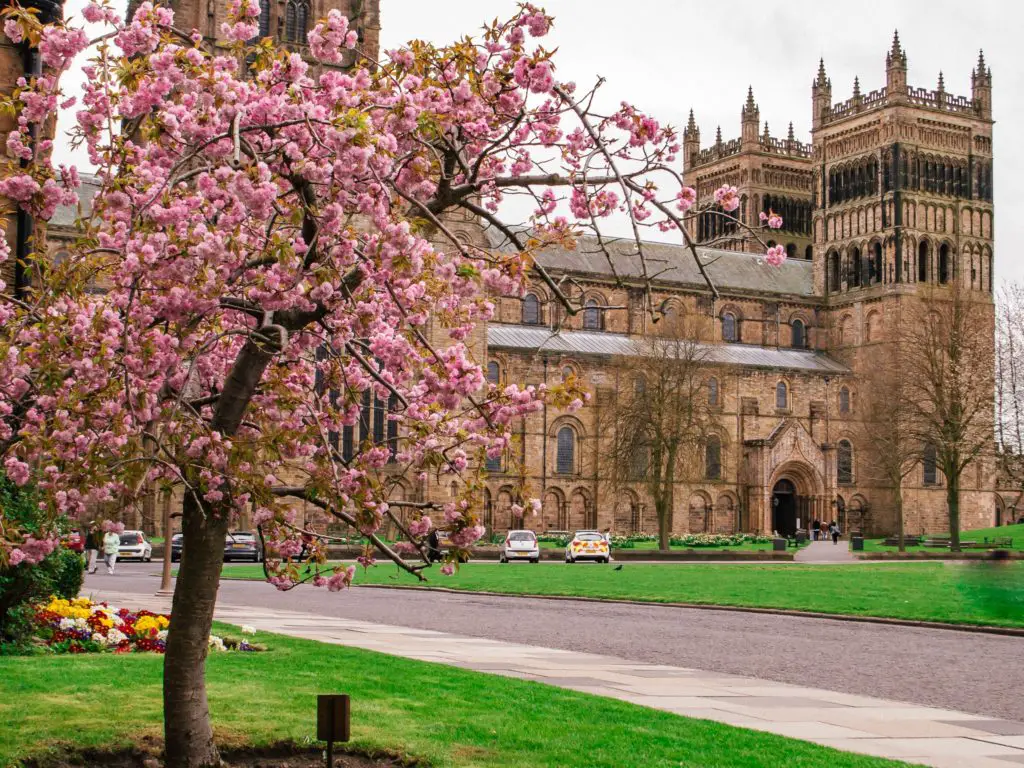 The historic north eastern township of Durham is a less touristy and unpretentious version of York to many. If you walk down certain laneways and past certain buildings, you could be mistaken for thinking you were in Medieval England.
Durham is probably most famous for its UNESCO listed castle which you can visit on a guided tour. Unfortunately the tour inside is fairly limited as university students live there (I mean, imagine saying you lived in a real life castle for uni?!) but it's still a fascinating insight into Norman and northern history. It was actually the only Norman castle never to be attacked, so considering its age, it's in fantastic condition.
I also love visiting Crook Hall and Gardens, a privately owned medieval manor providing an oasis of calm and tranquillity only a few minutes walk away from the town centre. The English country gardens have little nooks and crannies to explore but the best way to enjoy them is by sitting in the grounds with an afternoon cream tea!
Durham isn't all about the old though, there are so many cool coffee shops, art galleries, boutique gift shops, book stores and restaurants popping up all throughout the cobbled streets. The new and old are blended in a really complimentary way giving the city so much character.
Durham has so much to offer for tourists to the UK (and even for locals like me on a day trip). However to truly do it true justice, you'll ideally need 2-3 days to get a taste of this wonderfully quaint and historic city.
Staithes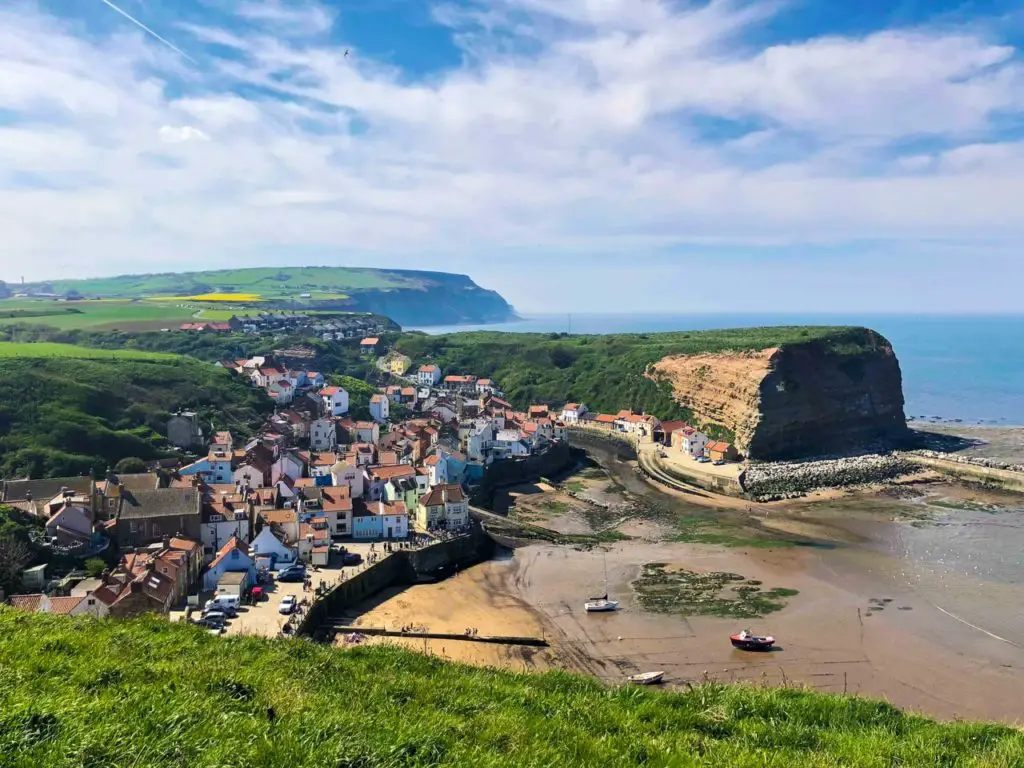 Visiting Staithes on the North Yorkshire coast was one of the best things I did during my three years living in Yorkshire. Staithes is the perfect place to soak up some sun, take it easy and do some great hiking. 
Many visitors come to Staithes as a day trip from one of the nearby cities, but if you opt to stay overnight you'll have it all to yourself! Almost all Staithes' tourists are domestic, so if you're wanting to get off the 'typical' UK tourist trail, you can't go wrong here.
The most popular thing to do in Staithes is hiking the Staithes to Runswick Bay coastal path, which is approximate three miles long. This short hike shows off dramatic landscapes and breath-taking scenery, ending on the sandy beach of Runswick Bay.
Besides hiking, there are plenty of things to keep visitors occupied. The Staithes Heritage Museum is a must-see for history buffs, as it holds a huge exhibition of artefacts owned by famous sailor Captain Cook, who grew up in the village. 
If you'd prefer to keep things relaxed, Staithes is the perfect size to wander and window shop. The main street is full of cute, old-timey shops and cafes selling trinkets, homemade cakes, and strong cups of tea. You can't leave Staithes without trying some of the amazingly fresh seafood on offer. You can't go wrong with where you get it from – even the pubs will serve fresh, good quality fish.
If you're looking to relax by the coast, I highly recommend Staithes!
Helmsley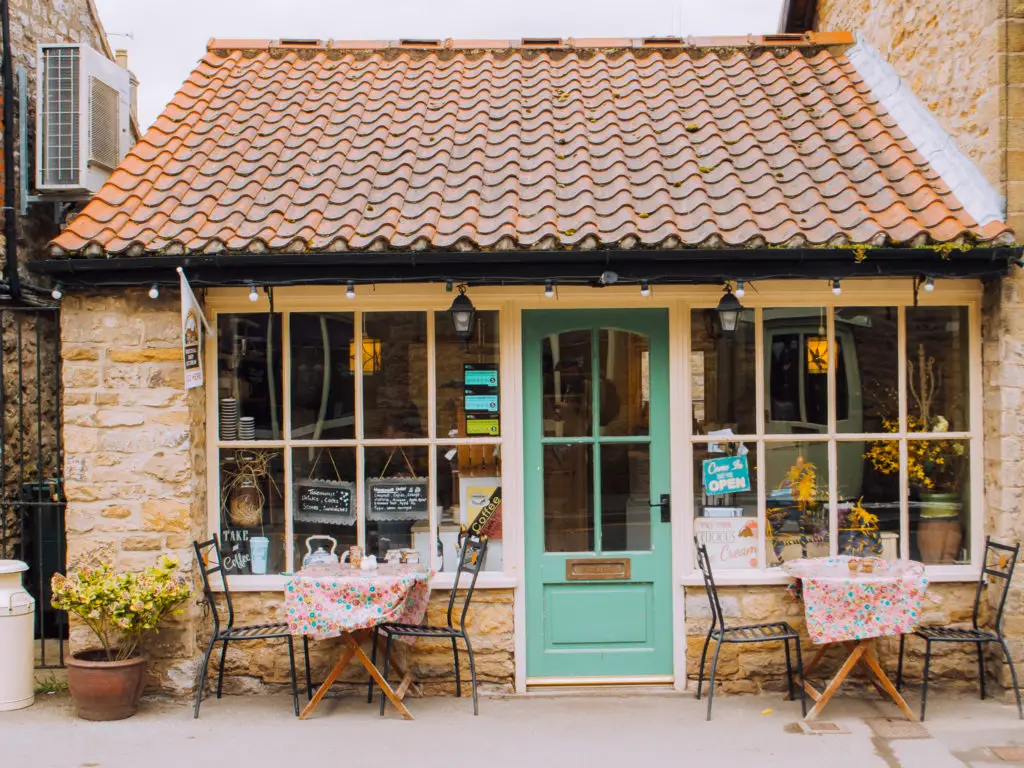 Helmsley is the only historic market town in the North Yorkshire National Park and it's this medieval market charm that makes this attractive little town so fascinating.
Adorable tea rooms and boutique shops and galleries surround the market square in traditional formation with a huge  statue of the 2nd Baron Feversham positioned centre stage. Towering over the town is the incredible 900 year old Helmsley Castle, cared for by the English Heritage. During a visit you can also admire beautiful English country walled gardens which brim with incredible flowers, and the Birds of Prey Centre, a fantastic activity suitable for the whole family.
Although you won't be lost for what to do around Helmsley, you need only amble along the very pretty River Rye and walk the Helmsley Discovery Trail to enjoy the tranquil rural lifestyle.
Whilst we're on the subject of walking, as the start of the Cleveland Way National Trail, there are some fantastic hikes to be experienced in the area. Helmsley is the gateway to hiking in the North Yorkshire Moors National Park!
The journey to get to Helmsley is also stunning – a beautifully wide and windy road runs through smooth green hills and towering trees. It's an especially popular route for motorcyclists and bike riders so you'll often see them hanging out in the town square. 
Saltburn-by-the-Sea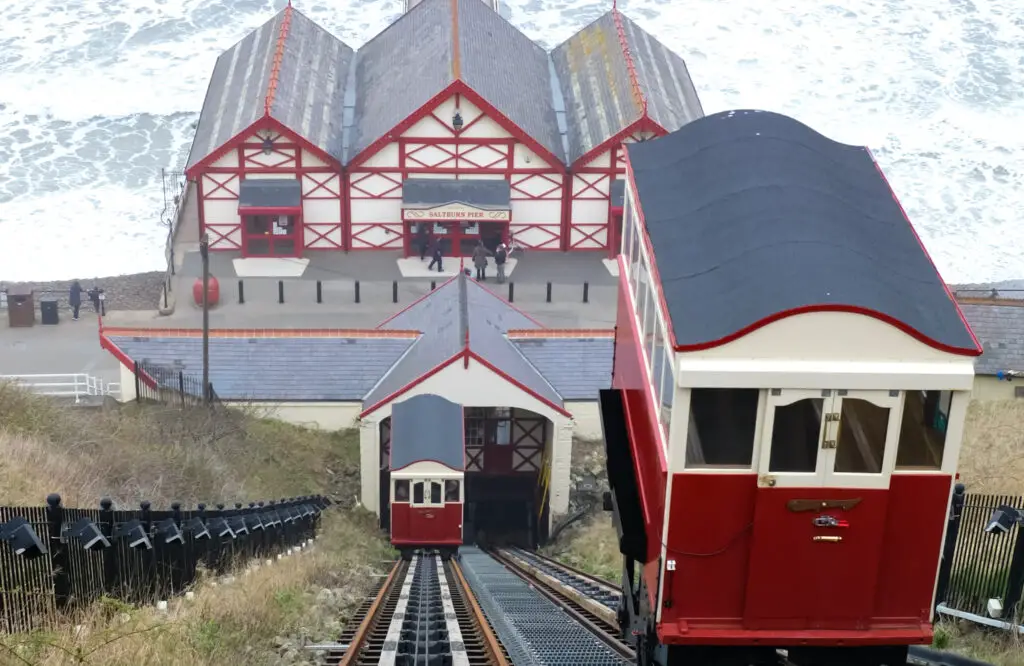 Saltburn-by-the-Sea is one of several gorgeous coastal towns in North Yorkshire. I was there for one month while house sitting, and really fell in love with it! I'd also argue it's a 'hidden gem' in England, as many Brits I spoke with in other parts of the country had never even heard of it.
So, if you're looking for a relaxing escape from hectic city life with beautiful coastal views and great hiking, Saltburn-by-the-Sea is perfect for you!
A lot of the best activities involve walking. My absolute favorite was strolling through the bluffs above town on The Cleveland Way, a historic walking route that skirts the North York Moors and Yorkshire coast. After 1.8 miles (2.9km), you'll reach the Charm Bracelet, a sculpture with metal charms that each represent a part of local life! 
I'd also recommend sauntering through the Saltburn Woods, or along the Saltburn Pier. At the entrance to the pier there's even a little arcade!
I also enjoyed riding the historic Saltburn Cliff Tramway. It's £1.10 each way and you can take it to and from the main part of town to the beach.
If you're feeling fancy, you can rent one of the colorful beach huts for the day! Or if not, they're at least fun to take photos of.
And of course, there's always the beach! That's certainly the most popular reason people visit Saltburn-by-the-Sea. Keep your eye out for fossils, as I found one while I was there!
Swaledale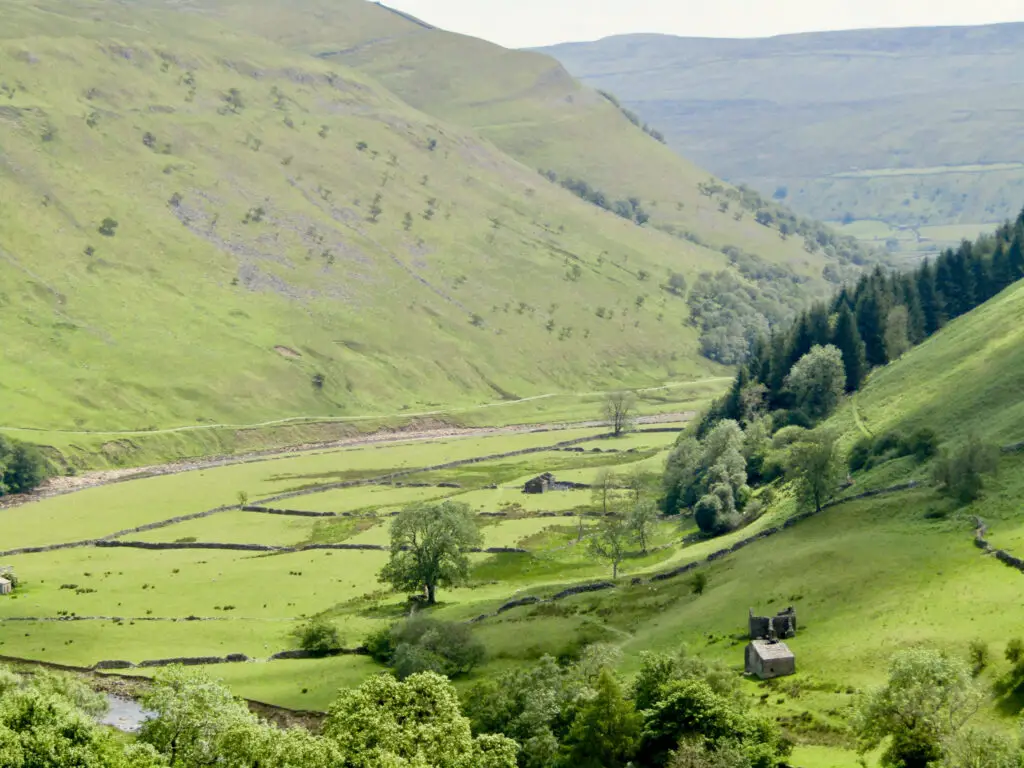 The Yorkshire Dales National Park is home to some of the most stunning scenery in Yorkshire, but perhaps the best part of this area is Swaledale. Rolling green hills, drystone walls, and sheep dotted around the countryside give this part of Yorkshire a quintessentially English atmosphere.
Villages like Reeth, Gunnerside, and Muker are charming to wander around, with pubs, cafes, and tea rooms if you want a drink or a bite to eat. But the best thing to do in Swaledale is get out hiking. 
The walk between Muker and Keld along the River Swale is fairly easy, and on a nice day you can cool off any of the numerous waterfalls just outside Keld—although Kisdon Force is my favorite. Don't miss the hike up from Keld to the ruins of Crackpot Hall. These are some of the best views in Swaledale, overlooking the valley below! The meadows in Muker are a must as well—they are a designated Site of Special Scientific Interest (SSSI). The best time to see the meadows is in June, when the flowers are in bloom. 
There is extremely limited public transportation to Swaledale, so you'll need your own car to get here and get around. 
Swaledale is such a picturesque region in the Dales and one of the most beautiful places to visit in Yorkshire!
Hawes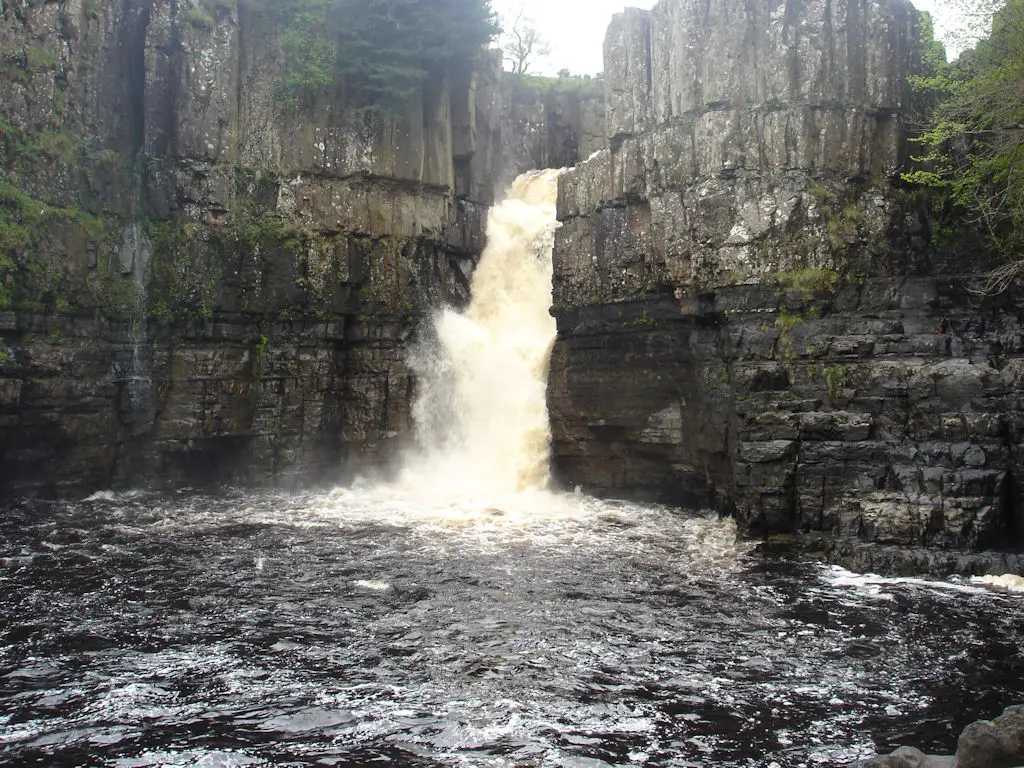 The charming market town of Hawes is one of the best places to visit in Yorkshire as the town and surrounding area offers something for all ages and interests. The highest market town in England, Hawes is in the north of the Yorkshire Dales –  a 1 ¼ drive from the city of York. 
Try your hand at traditional country crafts and learn about the history of the Yorkshire Dales at the Dales Countryside Museum, located in the Hawes' old Victorian railway station. This small but excellent museum offers a rolling programme of interesting activities.
Visit the Wensleydale Creamery to see how their famous cheese is made and sample 20 different varieties of cheese before indulging yourself in the Creamery shop.
Hawes is surrounded by beautiful Dales scenery with numerous fantastic hiking opportunities – the Pennine Way passes through the town.
But if you love waterfalls, then Hawes is the place to visit. See cascading Cotter Force or visit thundering Hardraw Force, England's highest single drop waterfall. Walk the elevated circular route through the woodland around the top of Hardraw Force for some lovely Dales views. A longer waterfall walk is a 4-mile circular walk from the centre of Hawes to gorgeous Aysgill Force, a wide 40-foot-high waterfall set amidst a rocky gorge. Aysgill Force is spectacular after heavy rain.
Malham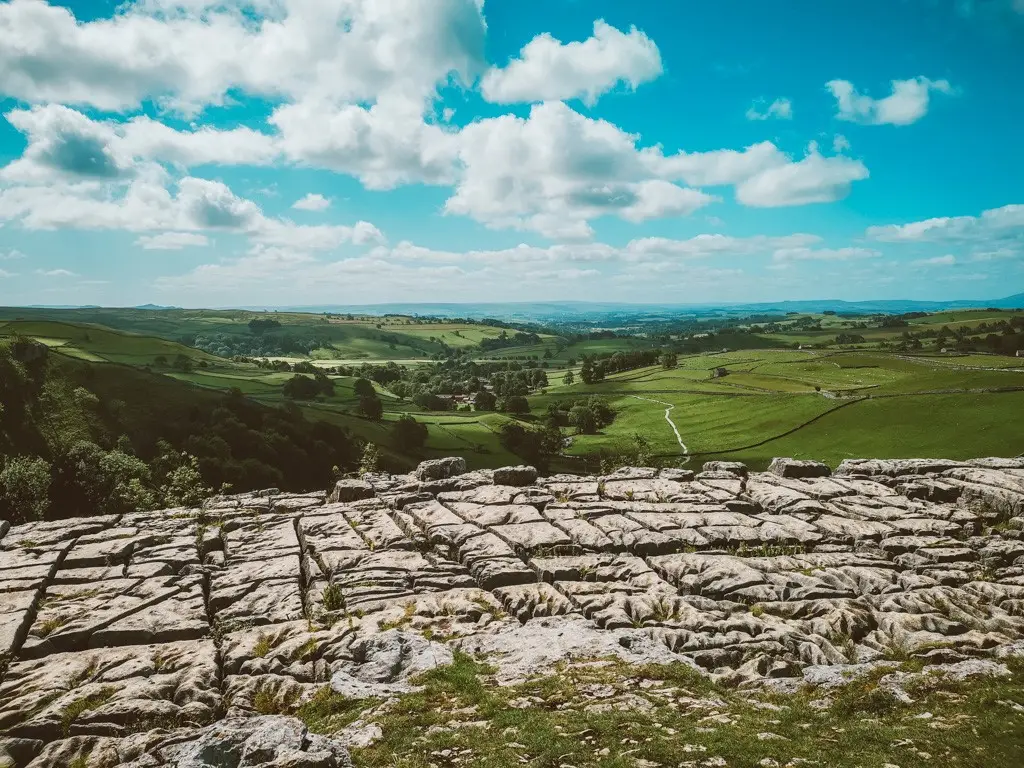 Yorkshire boasts some of the most beautiful landscapes in England. It's such a great place to visit if you love hiking, nature and food! No matter what sort of activities you are into, you will find it in Yorkshire!  
If you love hiking, Malham, in the Yorkshire Dales will be your paradise. You will find so many different walks including the Malham Circular Walk. The most popular one will take you to a Harry Potter filming location: Malham Cove. It was featured in Harry Potter and the Deathly Hallows Part 1 when Harry and Hermione escape together. 
Malham Cove is a limestone formation located on the top of a cliff, right next to the village. From the visitor centre, you will walk along the stream up until you reach the stairs. You will then have to walk up the stairs to get to Malham Cove. 
The other option (a bit longer but way prettier and easier) is to go via Janet's Foss. Either way, once you get to the top, the cove will reveal breath-taking views over the Yorkshire countryside! From there, you can push it further and walk up to Malham Tarn. The lake is looked after by the National Trust and a great place for a picnic. The village itself is also a great place to have a wander. You will find a deli and pubs where you can grab a drink and look at the scenery.
Richmond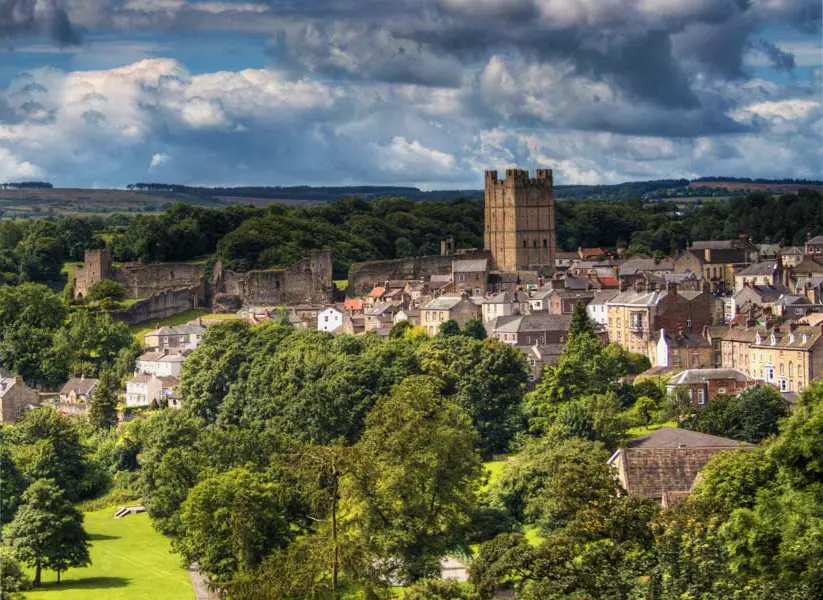 The glorious market town of Richmond is located in North Yorkshire – easy to get to from the Scotch Corner junction of the A1 and the Trans Pennine A66.
At first sight, Richmond's most stunning attraction is a Norman Castle which towers high above the River Swale and provides an excellent vantage point over the northern Yorkshire Dales. The castle, which is managed by English Heritage, so members get free entry, also provides for a number of interesting historic events and legends, the most famous of which is the mythical Richmond Drummer Boy (take the evening ghost walk if you dare!). 
Richmond's beautiful Georgian era cobbled market place is the largest in England. It hosts weekly markets and monthly farmers markets as well as being a central focal point for the town. Also dating from that era is the Georgian Theatre Royal – a rescued theatre returned to its former glory and hosting shows and events throughout the year.
The Richmondshire museum details the history of the area and how the town has grown, and the Green Howards museum provides a fascinating history into the Yorkshire Regiment which has strong ties with the town.
Richmond is an excellent place to visit to explore the great outdoors – the town is in a great area for walking – Swaledale and Wensleydale are within easy reach.
When you're ready for refreshments, be sure to partake of tea and scones in one of the town's tea shops – or treat yourself to the local and excellent Wensleydale cheese.
Hull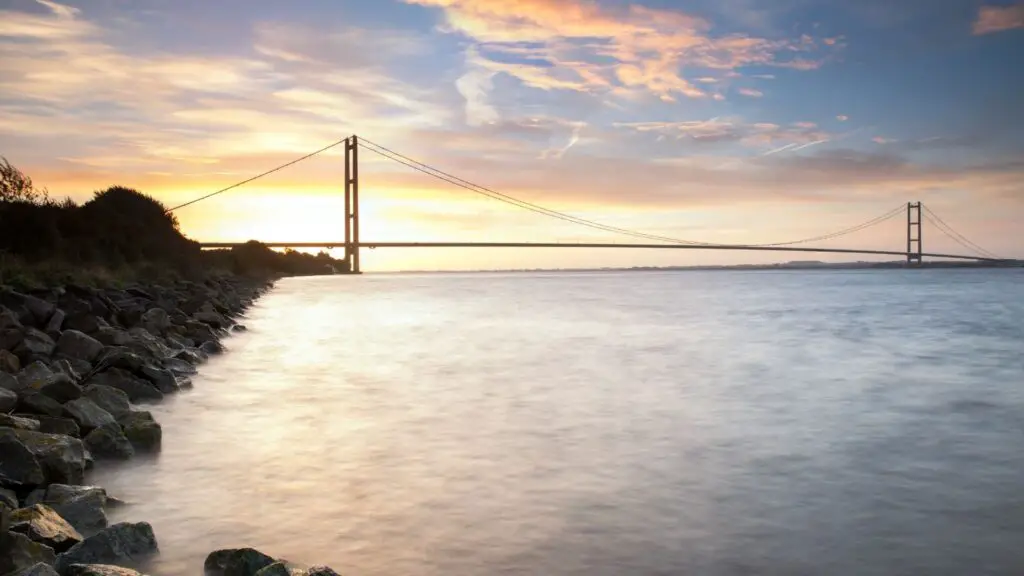 My favourite place to visit in Yorkshire is Hull and if you are into history and culture, it could be yours too! Hull has a long history as an important trading and port town but with recent regeneration, has a modern feel when visiting. It is the perfect blend of old and new.
In the early 21st century, new buildings were built to modernize the city including leisure facilities like shopping centres, restaurants and a theatre. At this time, they also built The Deep, one of the UK's biggest and best aquariums set in a futuristic building that is the world's only submarine aquarium. It is well worth a visit to learn more about our oceans and the conservation projects they are carrying out.
All these renovations and the community projects going on throughout the city meant that Hull was named the UK City of Culture in 2017.
Still, Hull does not forget its history and has several museums dedicated to this history, around the city, many of which are free to enter. The Maritime Museum allows you to learn about Hull's fishing, whaling and shipbuilding industries. The Streetlife Museum of Transport shows the progression of Hull's past in terms of transportation. And the Wilberforce House Museum celebrates William Wilberforce, who was born in Hull and was instrumental in the abolition of the slave trade. 
If all this isn't enough, Hull also makes a great base for exploring more of the Humber River and the East Yorkshire Coastline. Hull is a perfect blend of city and countryside that is well worth a visit.
---
I hope you have found this list of the best towns in Yorkshire inspiring and consider coming to 'God's own country' a.k.a Yorkshire soon!
MORE POSTS ABOUT YORKSHIRE:
PIN ME FOR LATER: