Boasting the status of the only market town in the North Yorkshire Moors, Helmsley is a beautiful and characterful town located between Thirsk and Pickering in Yorkshire, England.
For visitors to the area, Helmsley makes an enjoyable day trip as there is an abundance of fantastic things to do. In fact, in my opinion, Helmsley is one of the best places to visit in Yorkshire.
The history of Helmsley can be pinpointed as far back as to 3000BC (the Stone Age). There's also evidence of Bronze Age, Viking and Medieval activity and settlements. So not only is Helmsley an attractive stone town that is pleasant to amble around, it is rooted in some pretty extraordinary history.
Surrounded by stunning natural scenery, the pretty town of Helmsley also has incredible walks, award-winning independent shopping and dining, and wholesome activities and attractions for the whole family.
So without further ado is some inspiration for how you can spend a fantastic day trip to Helmsley. 
*This post may contain affiliate links meaning should you purchase a product via this link, I'll earn a small commission at no extra cost to you. See my privacy and disclosure policy for more.*
---
Getting to Helsmley
– A scenic drive
In order to get to Helmsley for a day trip you will ideally need your own car as public transport is very limited. If you do not have a car, you can compare car rentals here.
There are two main roads to access the town – the B1257 and the A170.
If you're lucky enough to be coming to Helmsley from the North East of England via the B1257, you will enjoy a spectacularly scenic drive through the National Park. Especially popular with motorcyclists, the wide and meandering roller-coaster-like road twists and turns through towering trees, green rolling farmland and viewpoints that will want to make you pull over to admire them.
– By Public Bus
The only other transport option to get to Helmsley is by bus. There are a couple of routes depending on where you're coming from, but it is very limited:
Number 128 – running from Scarborough Station to the Market Square, via West Ayton, Pickering, Kirkbymoorside and other small villages. You can see the

bus timetable to Helmsley here

.
Number 31X (

Reliance buses

) – this service runs twice a day (excluding Sundays and bank holidays) to and from Helmsley and York via Easingwold and other villages. 
Now onto what you can do on a day trip to Helmsley!
Walk the Helmsley Discovery Trail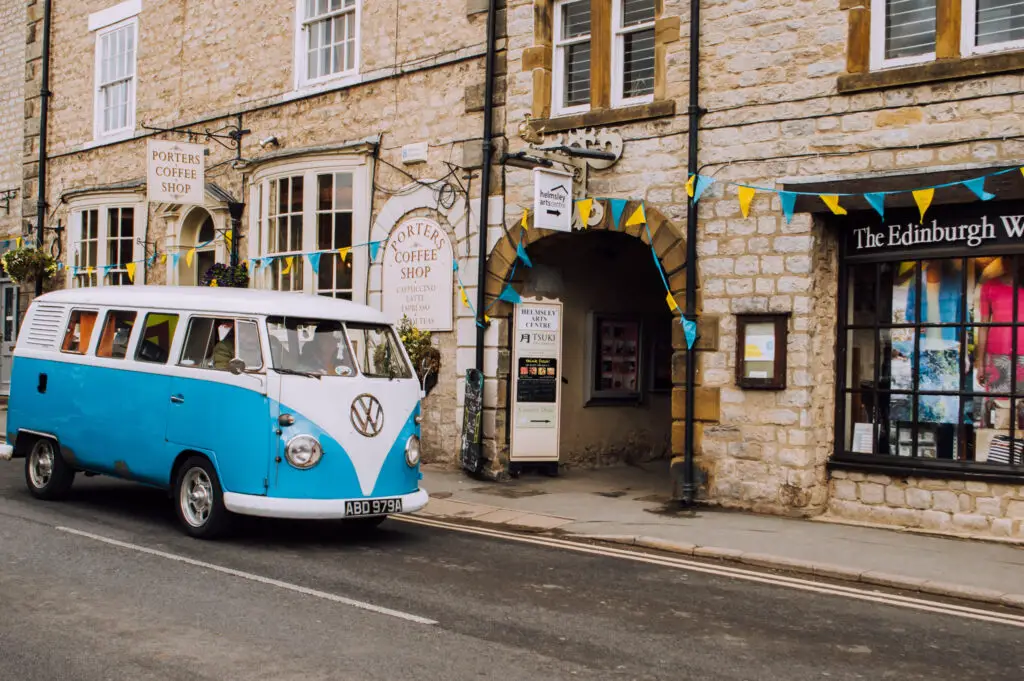 When you arrive into Helmsley a great activity off the bat is to familiarise yourself with the town and admire the prettiest parts of it more closely. 
The local council have plotted a walk a little over a mile long, showing off all the main sights and attractive views. Areas of interest along the Helmsley Discovery Trail include the medieval marketplace, Helmsley Castle, Walled Garden and the charming river that flows underneath the iconic and highly photogenic stone bridge.
As the starting point of the famous 110 mile Cleveland Way trail, Helmsley has fantastic walking opportunities that'll lure you into the midst of endless pastures, wild moorland and ancient woodland.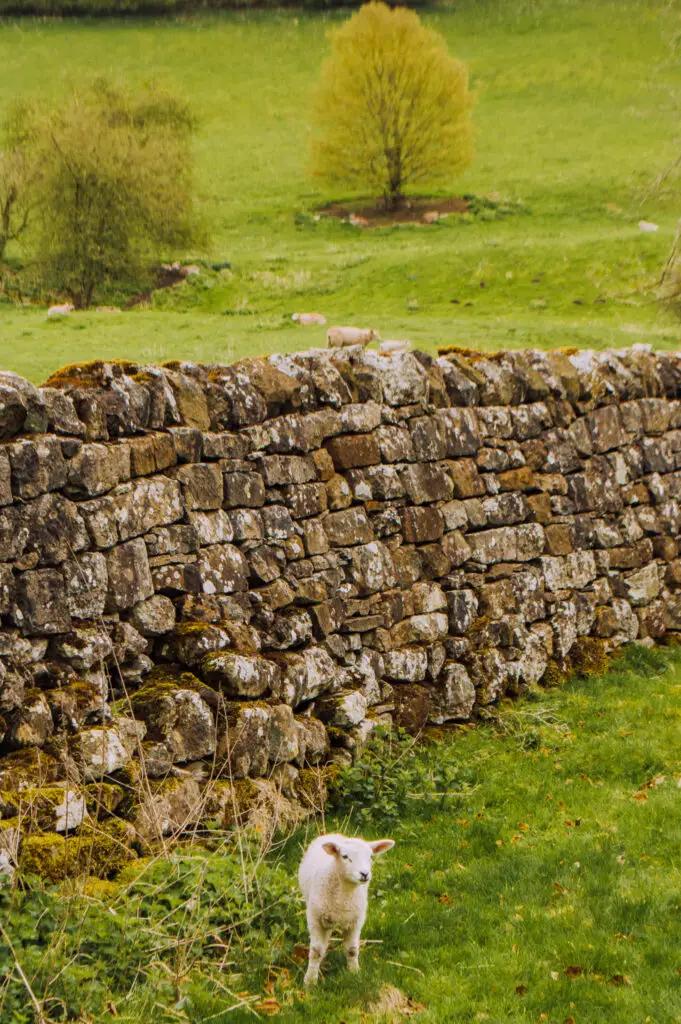 Visit Helmsley Castle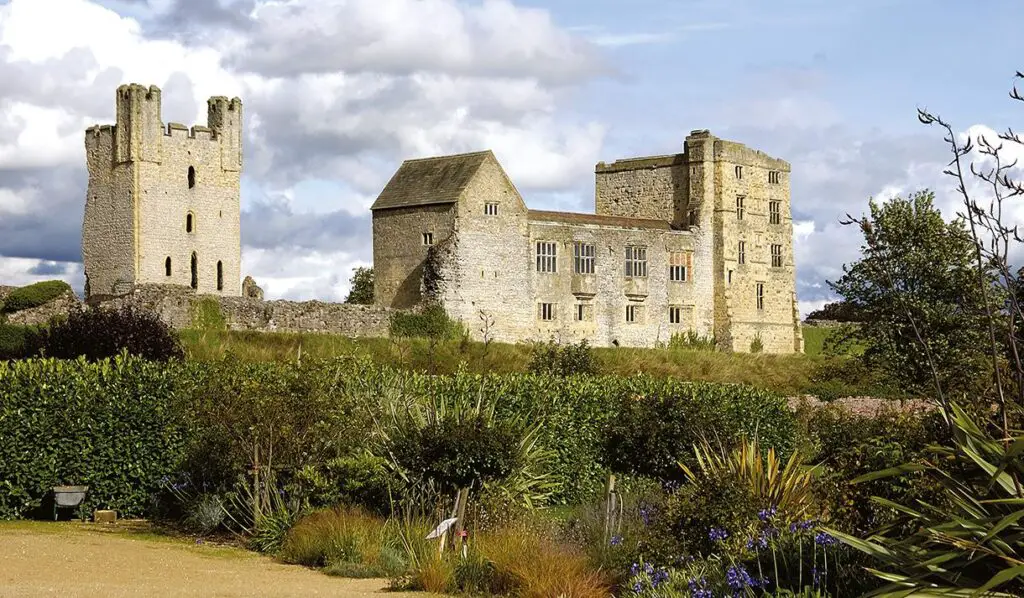 You simply cannot come to Helmsley and not visit its incredible medieval castle which is built atop a rocky outcrop, overlooking the River Rye.
The 900 year old fortress has been reinvented many times over the years. You can therefore see Tudor and Victorian influences, in addition to its original features.
Helmsley Castle has faced many challenges over the years including a 3 month siege during the Civil War, which resulted in half of the main quarters being blown up. 
Although the castle is now mostly ruins, it's still stunning to walk around. There's also a sculpture garden and daily guided tours. 
Thanks to recent renovations, the fascinating story of Helmsley Castle is brought to life through a modern visitor centre and hands-on exhibitions which explore the social, domestic and military aspects of the fortress, throughout the years.
Waltz Around The Walled Garden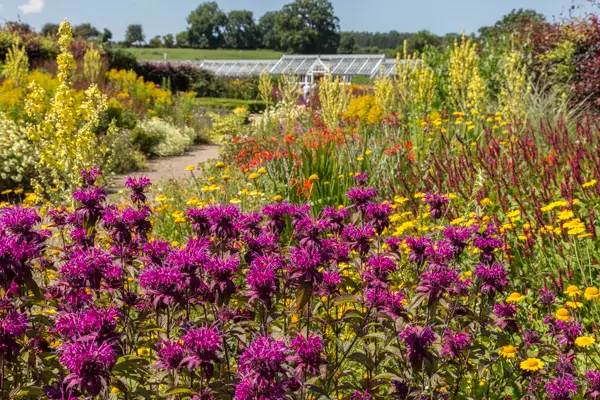 Located underneath the imposing Helmsley Castle is the Helmsley Walled Garden, a stunning 5 acre English country garden open every day from March 26 until October.
At the Helmsley Gardens you can waltz between hothouses, brimming herbaceous borders, the colourful clematis garden (which showcases over 100 different species), and the delectable kitchen vegetable garden.
Guests can even taste the fruits of the garden's labour with a cup of tea and a light bite at the Vine House Cafe within the Helmsley Walled Garden, enjoyed under the serene setting of Victorian era vine housing.
Enjoy a Brewing Tour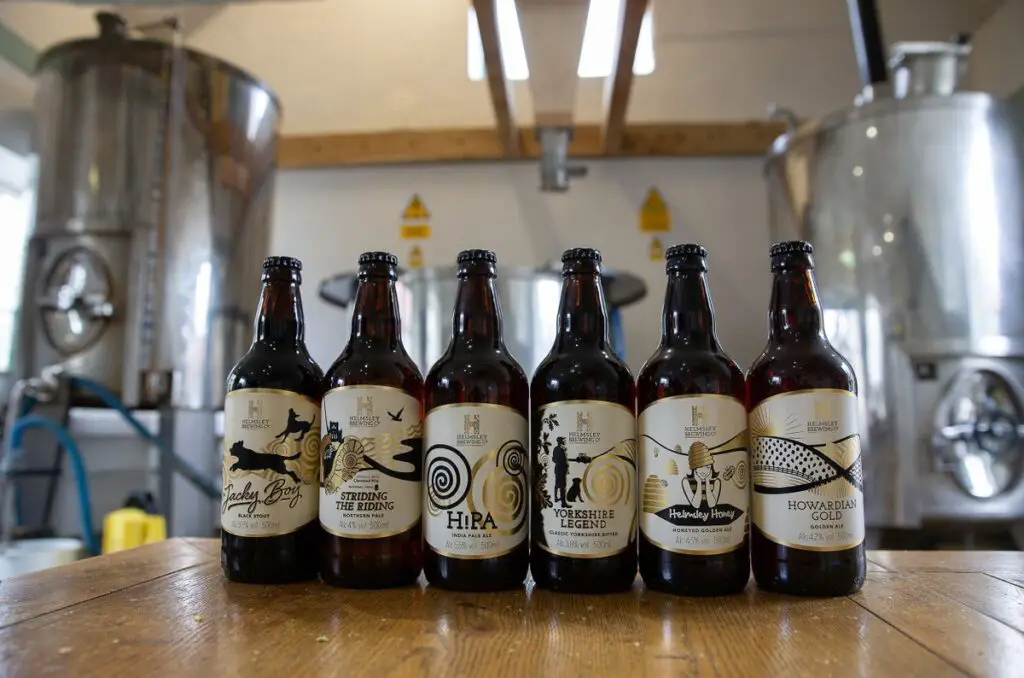 Located on Bridge Street, the Helmsley Brewing Company is an unassuming microbrewery producing a range of traditional ales and craft beers.
With a tour costing only £8, you can learn all about the behind-the-scenes brewing process and also enjoy a tasting paddle afterwards. Or, if you prefer, you can take a bottle of your choice home!
Let Your Imagination Run Wild at Rievaulx Abbey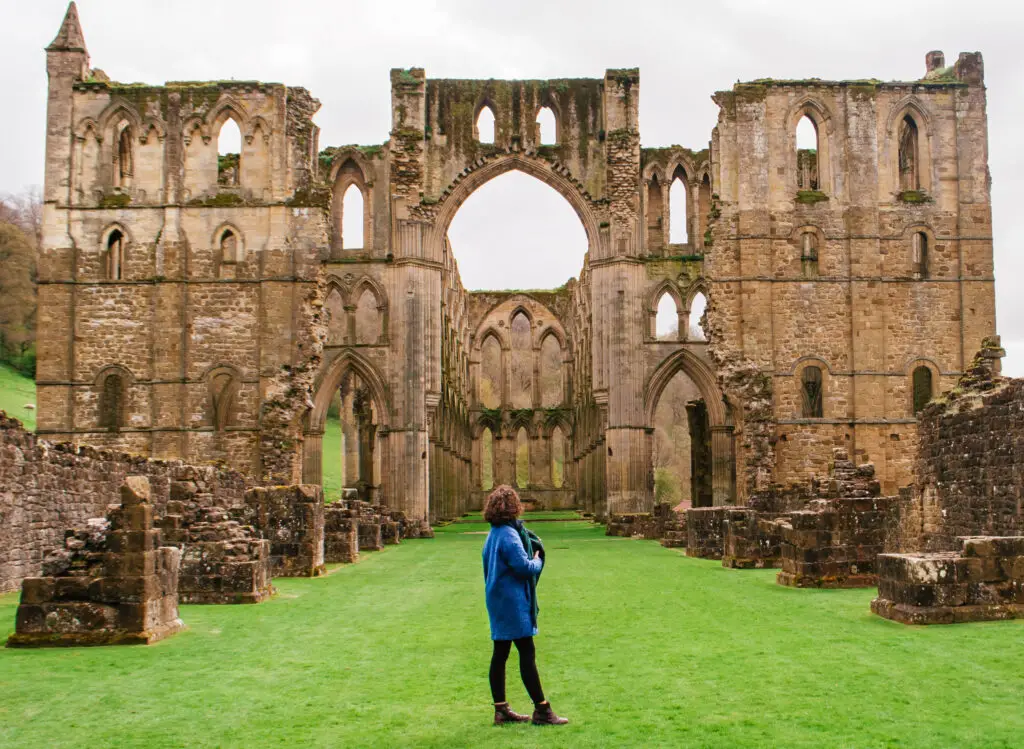 So you've seen a castle, now it's time to explore a Cistercian abbey from 1132! 
Rievaulx was one of the greatest abbeys in England until it was seized and ultimately destroyed by Henry VII during the revolutionary dissolution of monasteries. It's now managed by the National Trust.
The dramatic grand arches and huge scale of this abbey complex is mesmerising – you'll no doubt find your imagination running away with you as you contemplate what this beautiful place once looked like. 
In the spring, the surrounding grassy banks burst with colourful flowers such as crocuses and daffodils. It's also a lot quieter than Helmsley Castle and the tranquility of this place does not go unnoticed. 
If you like, you can walk to Rievaulx Abbey from the Market Square of Helmsley which is about 3 miles (roughly taking an hour one way).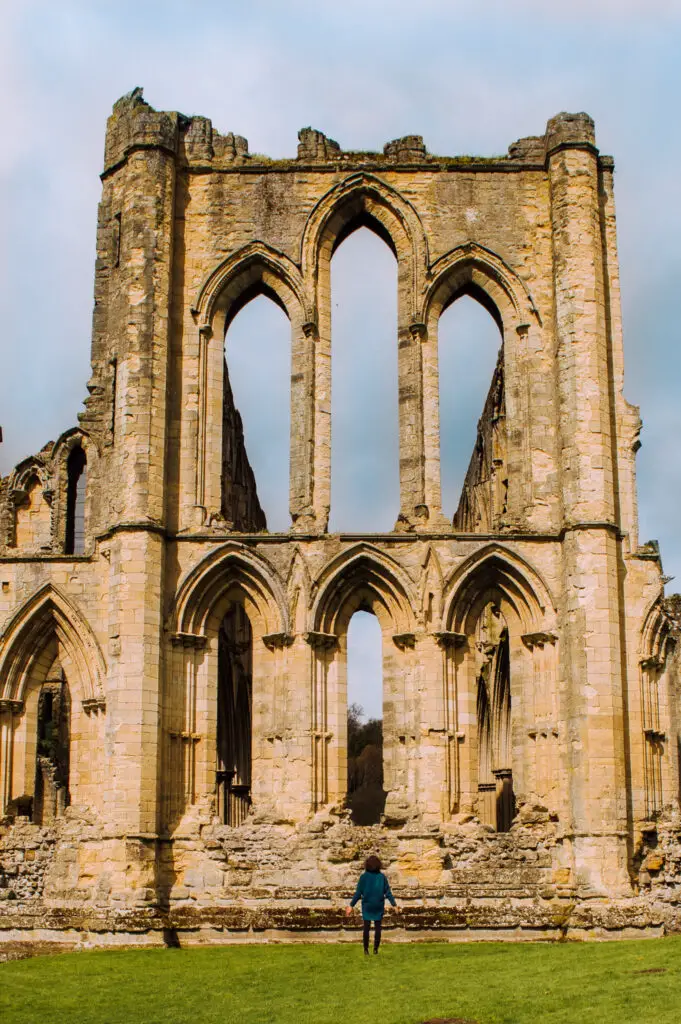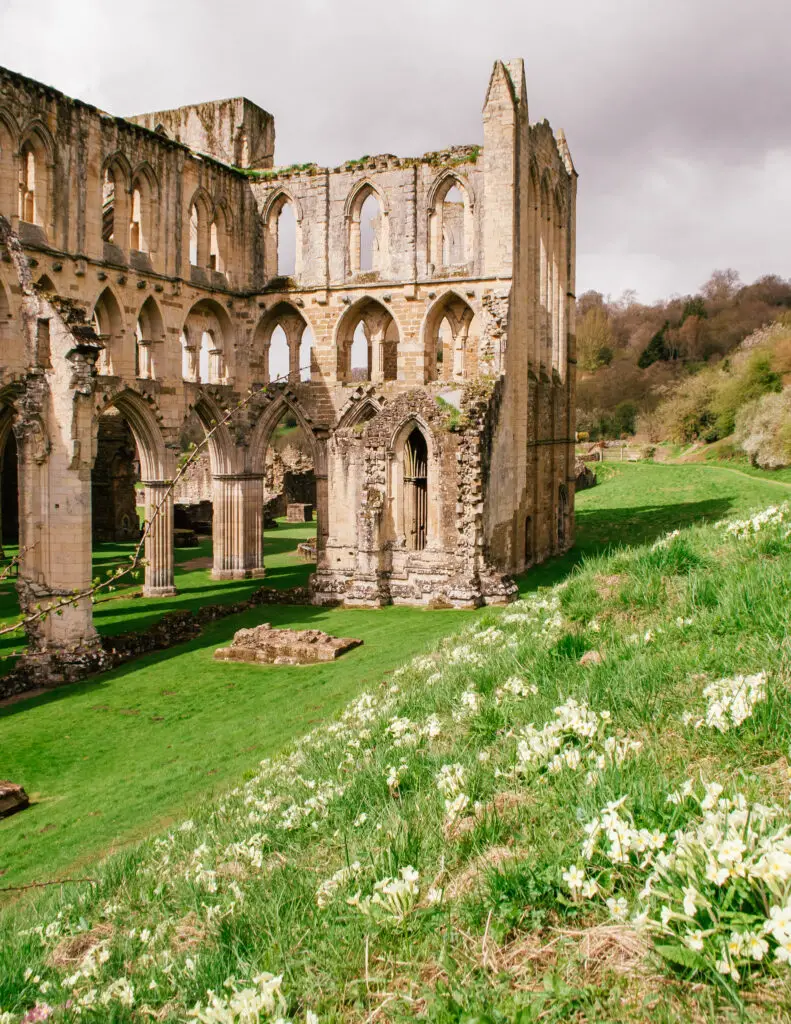 Stroll around Rievaulx Terraces
At the top of the Helmsley valley you will find Rievaulx Temples and Terraces, also managed by the National Trust. 
There are not only lovely woodland walks here (which are especially beautiful when the ground is carpeted in bluebells) there are also various viewpoints down to the abbey.
It's essentially one long strip or 'terrace' with a bird-eye view of the abbey, which can be admired through the trees. 
As well as quiet countryside walking, you can explore cute mid-18th century follies and temples which are located at either ends of the terrace. The Doric Temple is based on a Roman temple and designed as a banqueting house, complete with an opulently painted ceiling which you can admire closely with a mirror.
If you're interested to read more about other National Trust properties and nature spots in the area, have a look at my popular post, 'the 5 best National Trusts to visit in North Yorkshire' for my recommendations.
Check Out the Award-Winning Independent Shops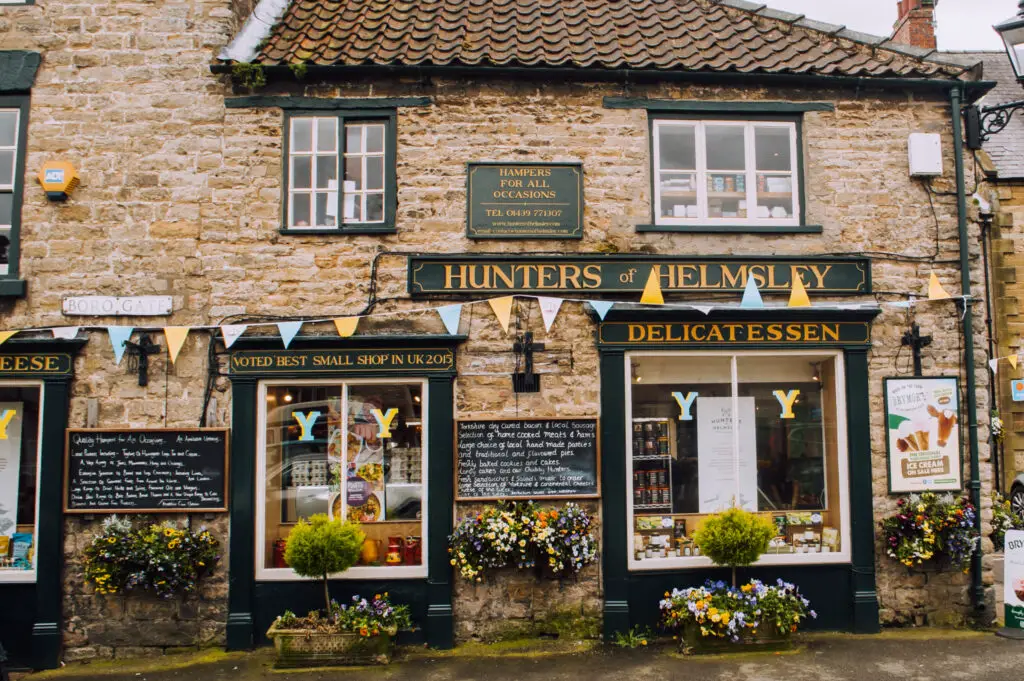 Back in 2015 Helmsley beat over 200 other applicants to be crowned number one in the Great British High Street Awards. For a small town in quiet old North Yorkshire – that's quite an achievement!
Helmsley is renowned for its interesting independent boutique shops, cute tea rooms, pubs, cafes and more. There are bookshops, antiques, a milliner, arts and crafts studios, interior design studios, delicatessens and much more. Even if you're not a big shopper, walking into these historic buildings is a treat in itself.
Meander Around on Market Day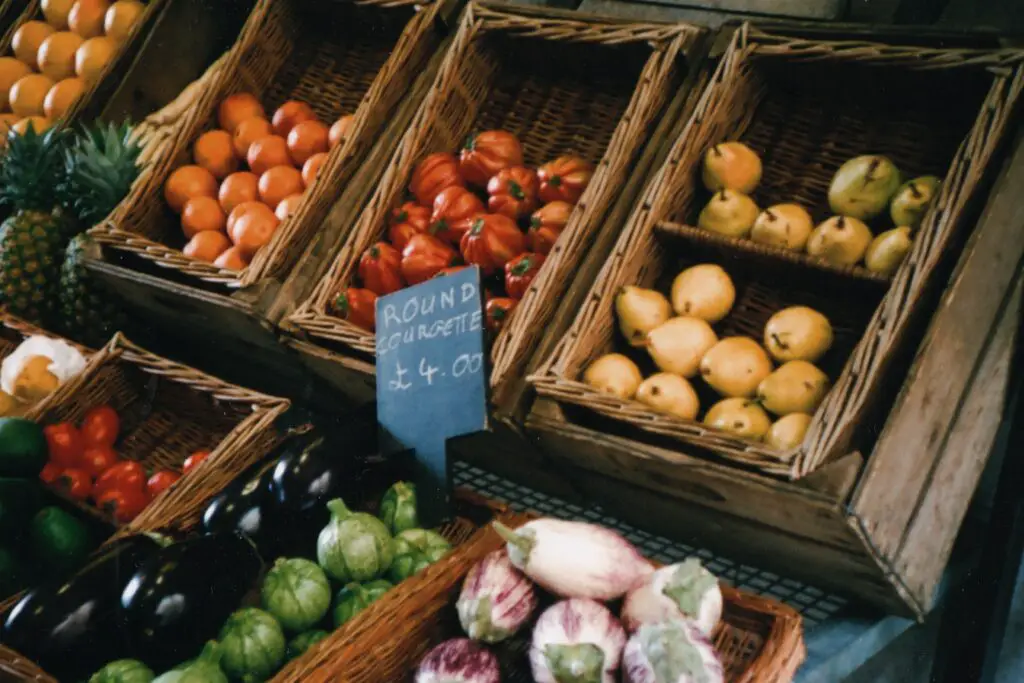 If you're lucky enough to visit on a Friday then you'll soon discover that Friday is Market Day – a tradition that has allegedly been occurring here since the 13th century! 
As well as the local produce that is sold in the Square, there is also an arts & crafts market which happens at the same time, over at the Town Hall.
See Birds Take Flight at the Birds of Prey Centre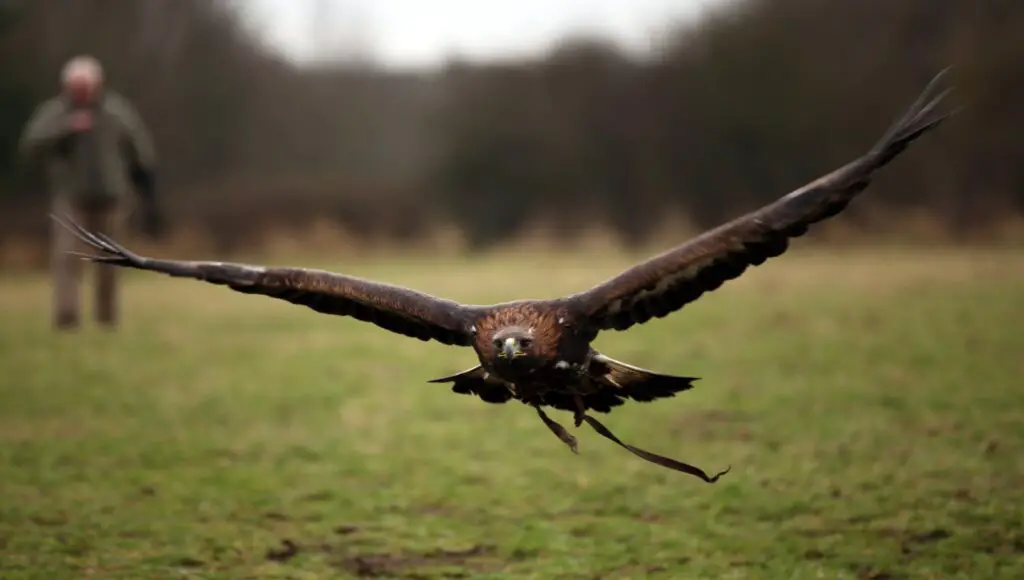 Set amongst the ancient oaks and the wild, open parkland of Duncombe Park, the National Centre for Birds of Prey will get you acquainted with over 60 different bird species of hawks, eagles, falcons and owls.
Their centre has the largest collection of birds of prey in the North East with over 40 aviaries. Though the highlight of any trip to the National Centre for Birds of Prey is the daily flying demonstrations to admire these mighty birds in flight.
Open seven days a week, in summer and in winter, there are flying demonstrations come rain or shine (inside or outside!). An especially great activity to do with young ones.
Helmsley is a quintessential and sleepy quaint English town with absolutely plenty to do for a day trip or longer. I hope this has been useful to give you an insight of just a few things you can do in this wonderful market town.
PIN FOR LATER:
---