As my plane began descending over hundreds of acres of misty, dense forest intermittently broken up by orange-green hills and serrated mountains, I instantly knew Tasmania was going to become my favourite state in Australia. 
But it got better than just the untarnished scenery.
On every single day of my trip, Tasmania surprised me with a truly stand-out fact that I learnt from a local or read on a information board or brochure. It was exciting – never had a place I thought I knew so much about proved me to be so ignorant.
Tasmania is a totally unique place and, as such, claims the title of many 'world firsts' and interesting facts that I'm sure will surprise you, just like they did me!
Here are just 20 Tasmania facts that I hope are reason enough to convince you to visit Tasmania to learn and see more!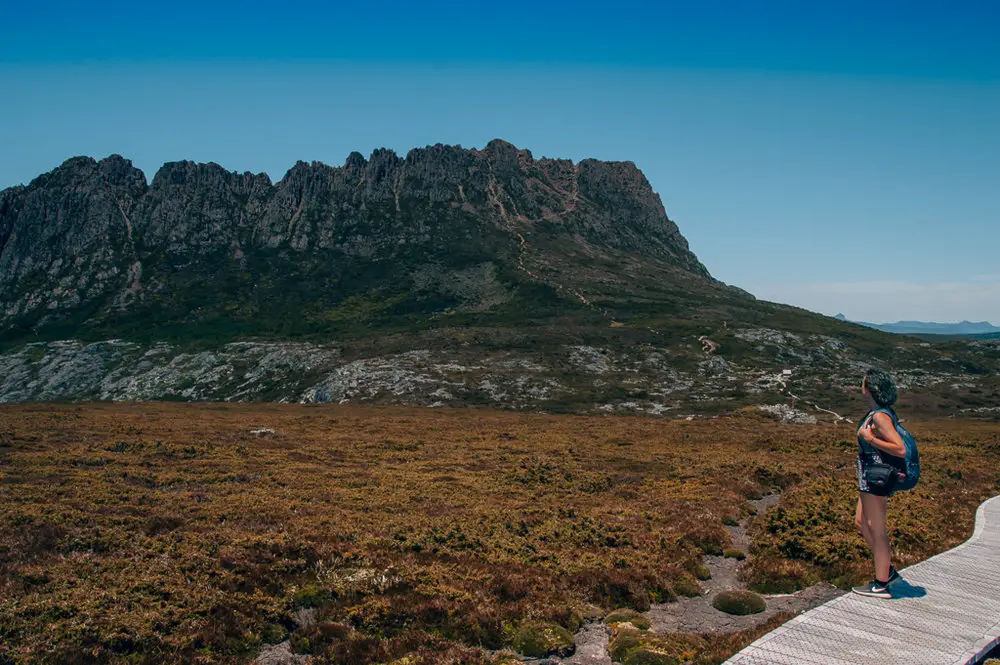 1.It Has The Cleanest Air in the World
The air in Tasmania, measured by the Cape Grim Air Pollution Station located on the North West of the island, has recorded the lowest levels of toxic gases in the world.
The relatively unspoilt landscape, small population, the windy Bass Strait (the water between mainland Aus and Tasmania) and Tassie's close location to the Antarctic, have contributed towards some of the purest air on the planet followed by Iceland, the Antarctic and Hawaii.
This, combined with some of the best natural landscapes in Australia, means you don't need much more of an excuse to head out walking in the Tasmanian wilderness!
2. It Has More Conserved Land Than Any Other State
An impressive one fifth of the Tasmania landscape (i.e. 40%) has been listed as a world heritage area. This covers over 1.58 million hectares of pristine national parks, marine space and forest reserves.
These wilderness conservation areas can be found all over Tasmania with most lying on the West half of the state. Some you can even only access by foot on a multiple day hike, taking remote to a whole new level!
3. It Has Some of the Planets Best Hiking Trails
Tasmania has been voted by experts in the field as having some of the worlds best trails, many of which I have been lucky enough to experience myself. Both the National Geographic and Lonely Planet have listed the Overland Track situated at Cradle Mountain one of the world's best hikes.
If you don't like the idea of this 6 day hike which is the full kit and caboodle (and bloody hard work with a 60l pack), you can also visit Cradle Mountain for a invigorating day trip hike taking 4-6 hours.
Other famous trails such as the newly founded Three Capes Track in the South East, takes only 3 days. Regardless of your timescale or hiking ability, you can be assured there are plenty of stand-out hikes to discover all over Tasmania.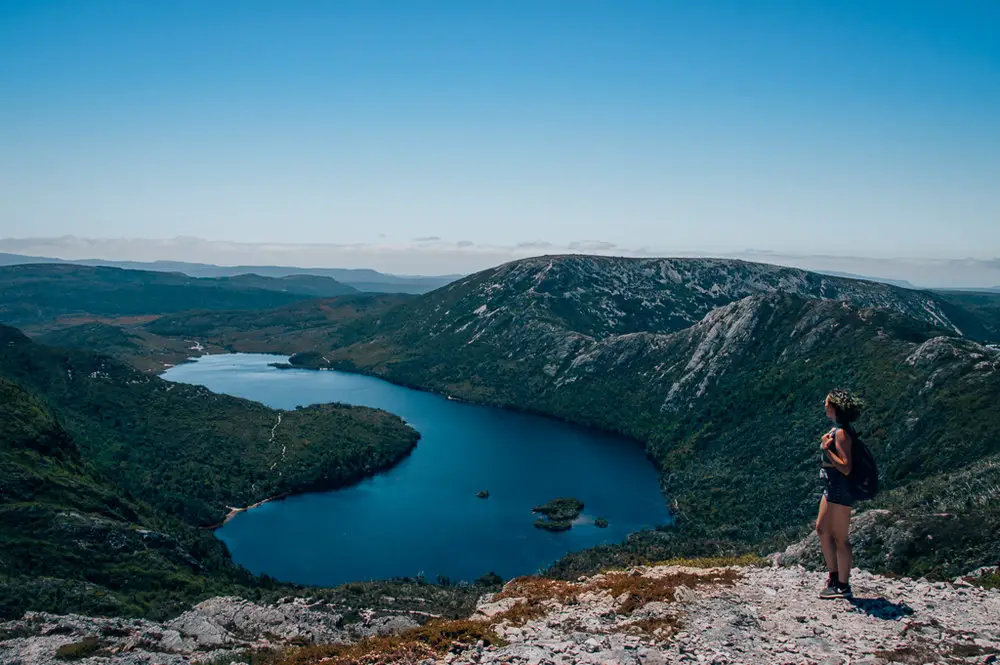 4. It's Home to the Largest Carnivorous Marsupial in the World
The cute but rather vicious (and noisy) Tasmanian Devil grows up to 65cm tall, making it a record breaking creature in the field of zoology.
The Tasmanian Devil can also only be found living naturally in the wild in Tasmania and nowhere else in the world! You can't leave the island without seeing one so if you don't spot them devouring roadkill at the side of the road, you'll need to pay a visit to the Devil 'Unzoo' for a close up encounter.
5. It Was Established as a Secondary Place for Convict Punishment
Between 1804 and 1853, the British government transported about 76,000 convicts to Tasmania for further punishment when they re-offended in mainland Australia. Thus, creating modern day Tasmania as we know it (as aboriginal people were already living here).
This may be a pretty grim reason to visit, but sites such as Port Arthur, a ex-convict settlement near Hobart, are significant history-rich heritage sites.
The open air museum of Port Arthur is an opportunity to explore the original isolation prisons, mental asylum and various other historic houses and hospitals from this time. It is one of the most eye-opening historic sites in Tasmania and totally worth visiting, especially to hear the heart-breaking stories behind the men (and boys) who were forced to live here.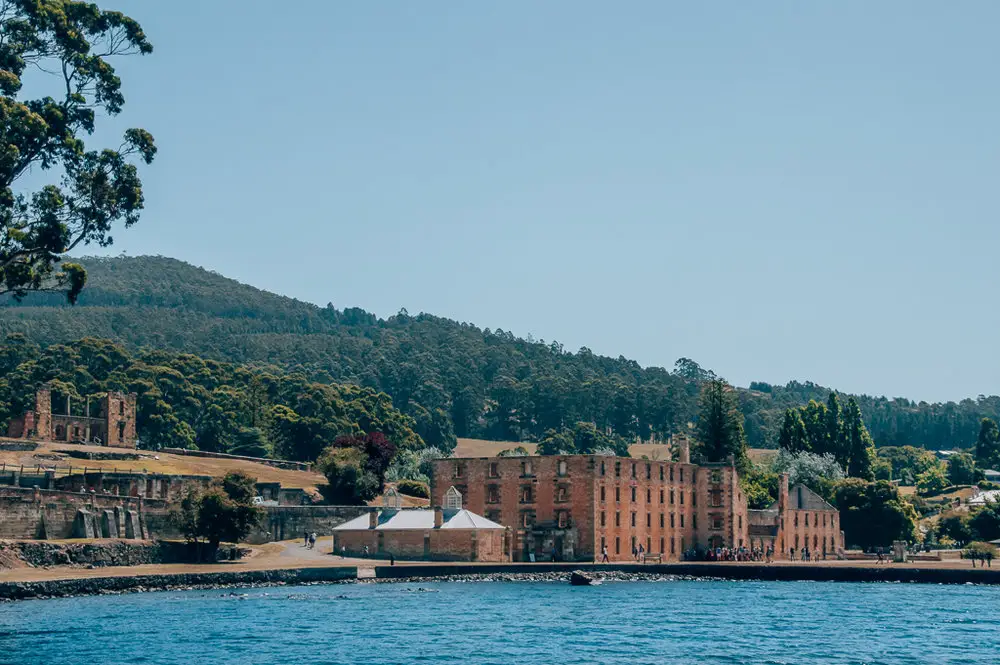 6. Much of its Flora and Fauna is Totally Exclusive
 The vegetation in Tasmania is remarkable – did you know that it's home to some of the most ancient plant species on Earth, the oldest plant clones and tallest flowering trees? Probably not!
The Huon Pine for example is one of the slowest-growing and longest-living plants on the planet and yes – it's only in Tassie. Similarly with the Pandani, the largest heath plant in the world! The eco-system here is so unique and thanks to an abundance of food sources and minimal predators, many Tasmanian animals such as the Pademelon and Bettong thrive here and nowhere else!
7. It's Home to One of the World's Best Modern Art Museums
The MONA (Museum of Old and Modern Art) in Hobart is probably the best art gallery and museum I have ever been to (and I love a good art gallery).
Owned by a Tassie billionaire who earned all his money from strategic gambling, he set up this extravagant museum to give back to the locals.
The world renowned museum can be accessed via one of his two modern warship ferries, which really add to the overall experience. Decked out with a fun and colourfully themed interior, the ferry sets the tone for the interactive and immersive experiences that can be found inside the gallery. The artwork is thought-provoking and at times, provocative and shocking – some of the emotions I think any good gallery should stir!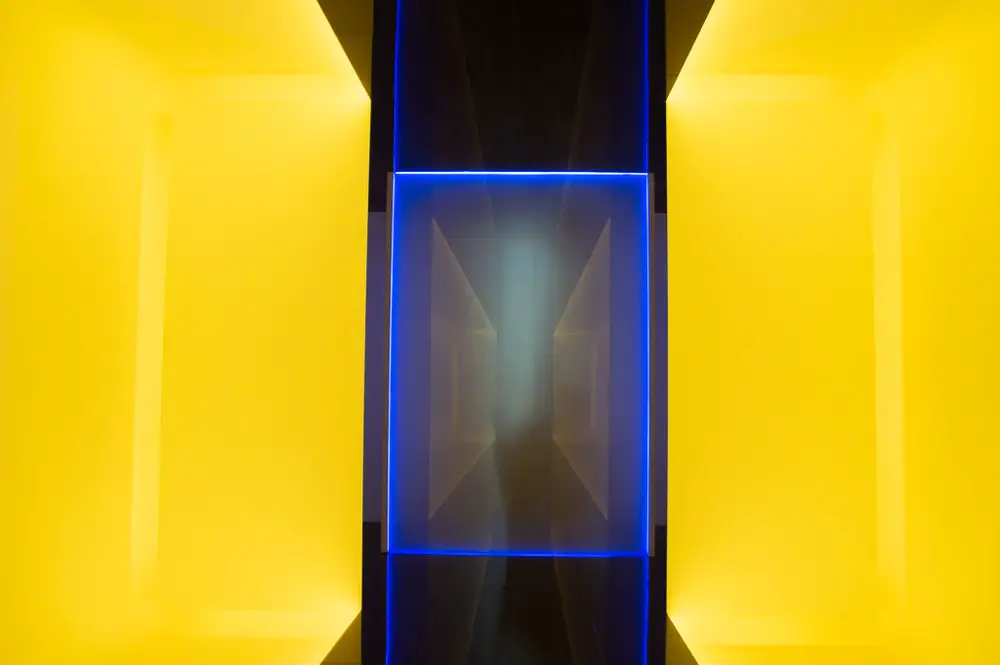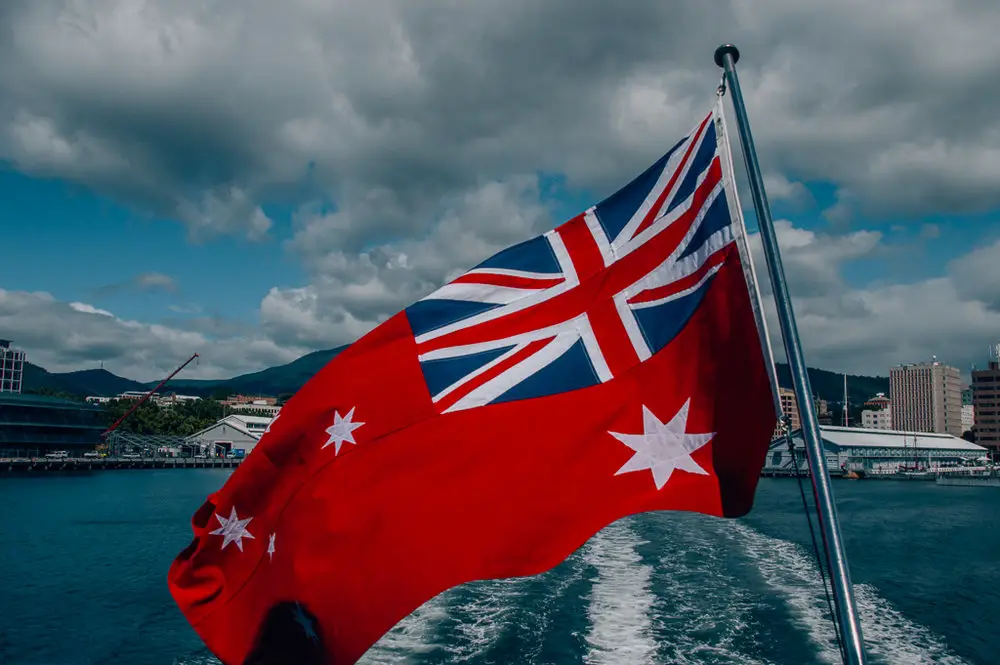 8. You Can Eat the Largest Crayfish in the World
The Astacopsis Gouldi, otherwise known as the Tasmanian Giant Lobster can be found in freshwater rivers near the southern Murray-Darling basin. It is the largest species of crayfish in the world growing up to 80cm long and 5kg in weight. If you like your seafood, then your luck is in!
9. It's Roughly the Same Size as Ireland
Not too small so you get bored, yet not too big so you end up doing too much travelling and no seeing – Tasmania is an ideal size to hire a car and do a road trip over a week or two.
Unlike some other Australian states/territories, a few weeks will give you a really in-depth insight into the island, especially if you decide to camp at the many sites all over Tasmania. You can also bring a car over from Melbourne on the ferry, the Spirit of Tasmania.
10. The Capital is the Second Oldest City in Australia
Hobart is the least populated Australian state capital (yet the most populated in Tasmania) and is the second oldest city after Sydney. This means you can find beautifully preserved examples of Hobart's prominent Georgian and Victorian architecture nestled in pockets all over the city and outer suburbs.
Many of these buildings are heritage listed and make wandering around the city a real treasure hunt.
Thanks to height restrictions imposed by the government preventing the build of high-rise constructions, Hobart consequently has a quaint and 'old world' feel, with no horrendous modernistic skyscrapers oppressing the classic architectural charm.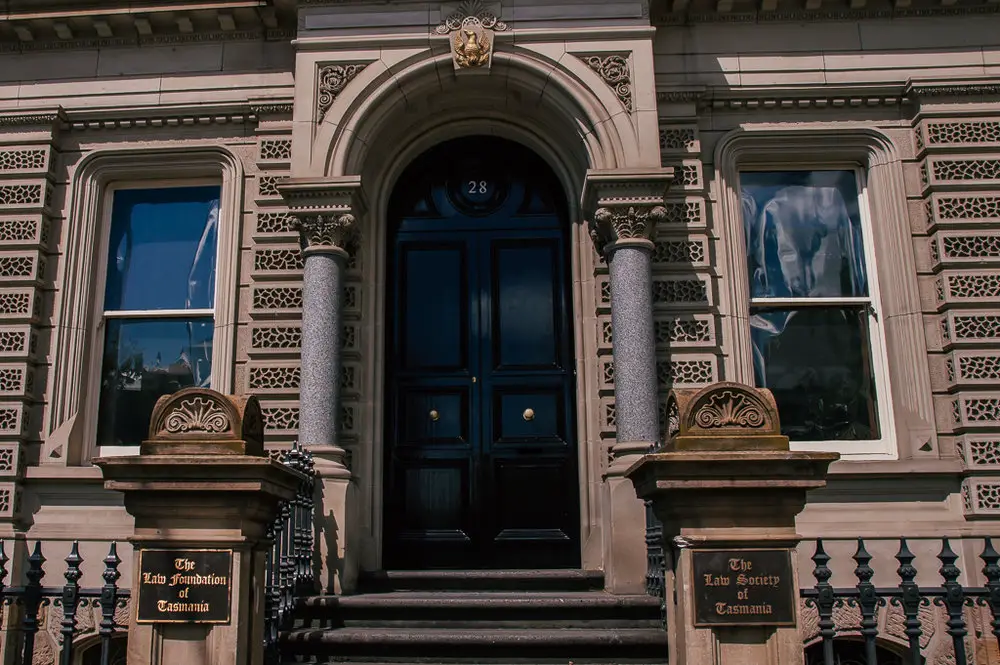 11. It's An 'Up and Coming' Wine Destination
A leading US wine magazine as well as the LA Times have declared Tassie as one of the best new destinations for wine-inspired travel in 2019.
With a cooler climate, Tasmania has the potential to produce wine distinctly different and more elegant than the rest of the country. The industry's success of their 'cool climate' wine has taken the form of an expansion of over 100 wineries, making Tasmania one of the most profitable wine-growing region in all Australia.
Their Pinot Noir, Chardonnay and Riesling are winning awards all around the world (and have been since the 1840s) so I think it's fair to say they must be doing something right!
12. Hobart is the Second Driest City in Australia
Although colder than most of Australia, Hobart actually receives the second least amount of rainfall per year (after Adelaide). In fact, the stats show it's roughly half as much rain as Sydney gets.
If you're not a fan of wet weather then visiting in the Summer, (December – February) is a perfect climate to experience Tassie's green and striking scenery, without getting too soggy!
Though there's certainly no shortage water in Hobart's Marina – the deepest Marina in the world!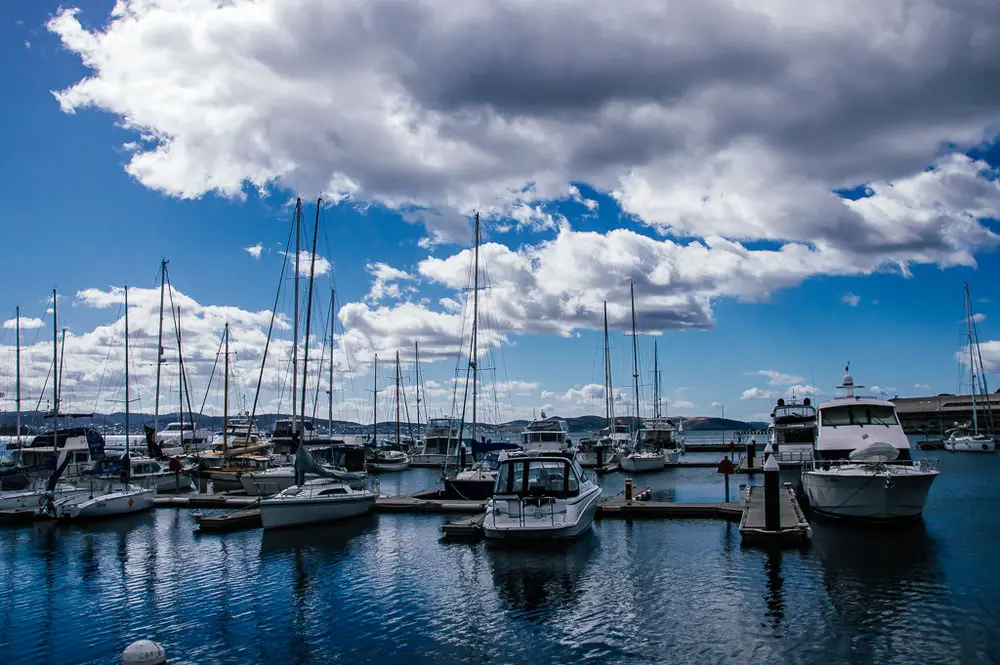 13. The World's Only Two Monotrems Live Here
Just in case points 4 and 6 haven't proved that Tasmania's wildlife is unique enough already, the only two mammals in the world that lay eggs (and not live young) reside in the wild here!
The Platypus and Echidna, are two very cute native creatures that like to do things a little differently. Once their larvae-like young have hatched from their eggs, they then store them in a pouch to develop (almost like a kangaroo's) and feed them on milk directly through their mothers' skin!
14. The Next Body of Land South is Antarctica!
If you set sail in a straight line directly south from anywhere on the south coast of Tasmania, you would eventually end up at the world's coldest, driest and windiest continent – The Antarctic!
Because of it's close proximity, the University of Tasmania is the only University in Australia (and only one of three in the world) where you can undergo Antarctic studies.
Not only can you learn lots about the world's most southerly continent from a visit here (especially at the Tasmanian Museum and Art Gallery in Hobart), you can even visit it on a cruise ship departing from Hobart's harbour!
15. It's an Archipelago of Over 300 Islands
 As well as the mainland which is the 26th largest island in the world, Tasmania also encompasses another 334 surrounding islands.
Some, like Bruny Island near Hobart, can be visited on a day trip in order for tourists to experience the rugged landscape and quiet livelihood of the island's minuscule 600 residents. Most other islands are nature reserves with conservation pledges attached, are totally unpopulated or have a solely aboriginal community. Fascinating!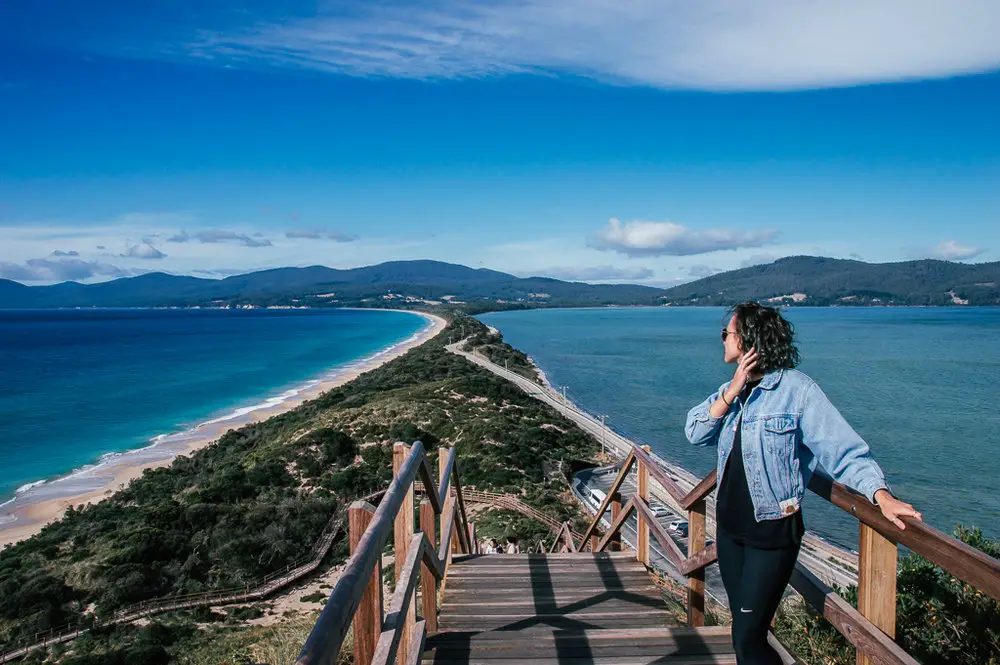 16. It Has Not Always Been Called 'Tasmania'
Originally called Lutruwita by the Indigenous First Nations people, it was then renamed 'Van Dieman's Land' by early European explorers from 1825 – 1856. 
However due to the unsavoury criminal connotations (and the unfortunate similarity to the word 'demon'), it was then changed to 'Tasmania' in honour of Abel Tasman, the first European explorer to land on its shores.
17. All 3 Snakes are Potentially Deadly
OK, this probably isn't the best point to add to a list with the aim of encouraging people to visit but I thought it important to add this fact to prove yet again just how crazy and interesting the Tasmanian wildlife is!
Luckily the last person to have been killed by a snake bite in Tasmania was well over 70 years ago so you need not fear too much. Interestingly the snakes in Tasmania do not bite to attack, but instead only use their venom to kill prey to eat. Therefore unless their eyes are drastically bigger than their belly (which isn't common as they're more scared of you than anything else!), you are likely to be just fine!
18. It Has the Purest Rainwater
Thanks to point number 1, Tasmania produces the cleanest rainwater in the world. 
There is even a company who bottles it (completely untreated). It is the only bottled rainwater approved by multiple health departments around the world. It's so pure that Australian Olympians swear by it and have even got it sent out to them whilst training and competing!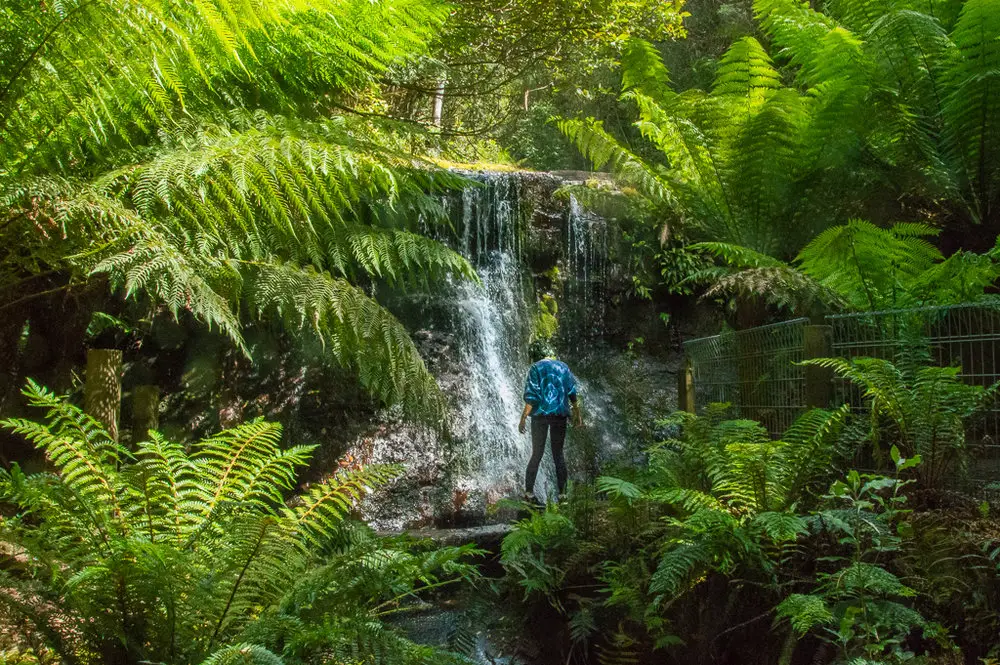 19. It Has a Temperate Climate
The weather in Tasmania observes 4 distinct seasons (that are the opposite months to Europe or North America), meaning you could possibly see snow in the winter yet 40°C days in the summer.
You can therefore see so much diversity in not only the landscapes but also the range of outdoor activities you can do. The state has even won the title of 'Best Temperate Island in the World' twice by the International travel magazine Conde Nast Traveler.
20. It Has The Largest Lavender Farm in the World
Between December and January, the Bridestowe Lavender Farm bursts with colour and aromatic fragrance across an incredible 260 acres of the privately owned estate. 
It's the oldest and one of the most respected sources of natural lavender oil. You can seriously get lost here and who wouldn't want to – dreamy!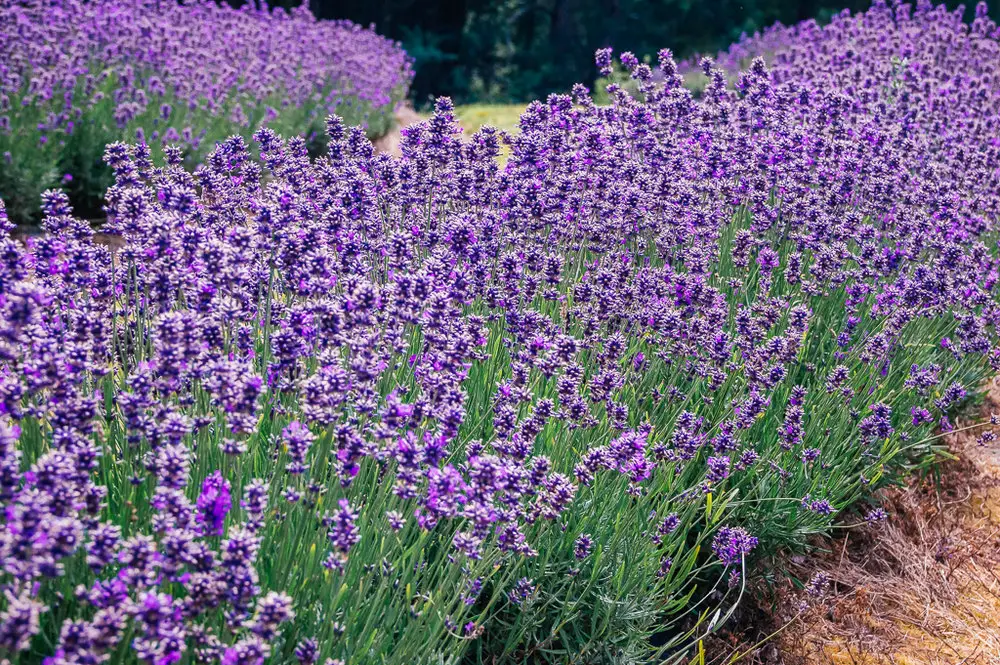 ---
As you can see from these Tasmania facts, the island state truly has so much going for it and is definitely worthy of being added to your bucket list!
Thanks for reading and let me know your thoughts on this awesome island below!
PIN ME FOR LATER: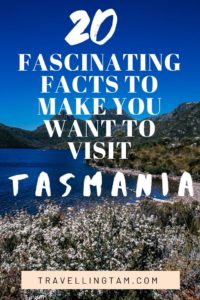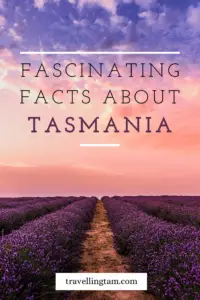 *This post may contain affiliate links meaning should you purchase a product via this link, I'll earn a small commission at no extra cost to you. These are still products I use or believe in regardless. See my privacy and disclosure policy for more.*