Yes, Tasmania may not be the most obscure and unknown travel destination in the world. But just like any new place, there are plenty of quirks that are always useful to familiarise yourself with before you visit.
Australia's only island state is different to any other I have experienced in Australia. To me, it is an intriguing mix of New Zealand, England and Victoria, in terms of the landscape, architecture and even lifestyle, yet it has elements that are of course uniquely Tasmanian.
So before you pack your bags or book that ticket, here are some important and useful things to know before visiting Tasmania.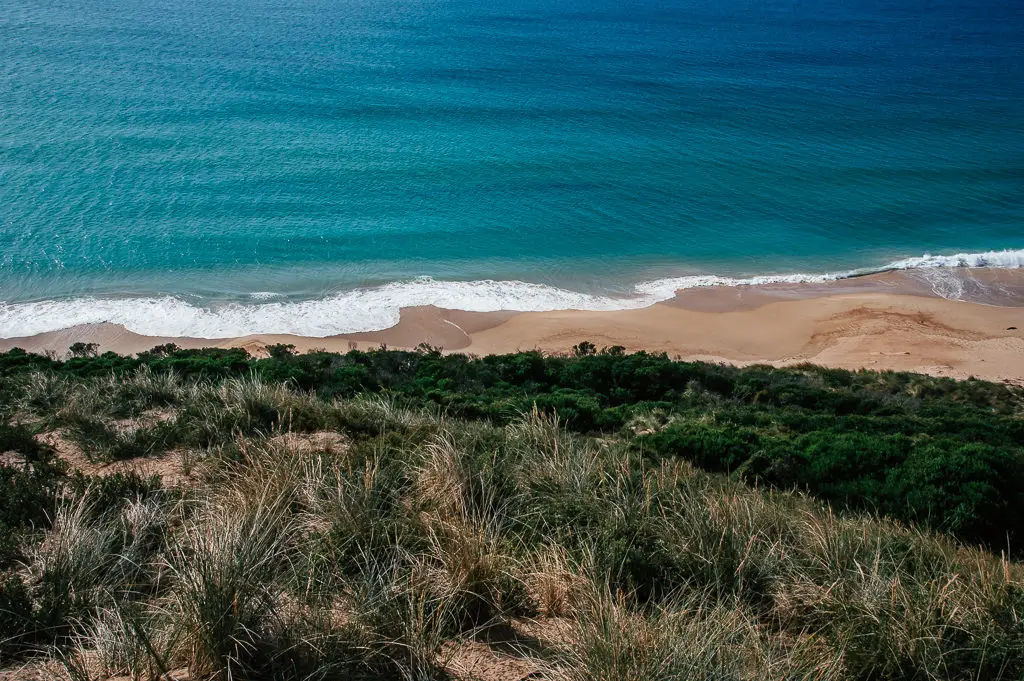 You'll (probably) need a car
Tasmania is relatively small in Australian terms, but it is actually a lot bigger than you think in reality. To give you an idea, it is roughly the same size as Sri Lanka, Ireland and Switzerland.
However the size isn't the issue, it's actually the transport within the state. Unfortunately public transport in Tasmania is extremely limited and will pretty much only take you between Hobart and Launceston, the two main cities. I had read this beforehand but thought when I was there I would surely find other alternatives, but no, it's true – even accessing more touristy towns aside these two are near impossible without a car.
A car will also ensure that you see some of the less touristy and more rural parts of Tasmania that are truly 'authentic'. Here's a 5 day Tasmania road trip itinerary to get you started (though you'll likely need much longer!). However, due to the popularity of hiring cars or campers, prices have sky rocketed in recent years and during busy periods, there are often none available at all.
If you plan to come, make sure you book a hire car many months in advance. I wanted to hire one for a day and only managed to find one available after searching 6 websites and they wanted $800 for 6 hours – no thank you!!
The reason why I have said 'probably' need a car is that I actually decided not to bring mine as it was too expensive to take it on the ferry (it was bang smack in the middle of the school holidays so costing $850- doh!).
I spent two weeks basing myself equally in Hobart and Launceston yet without a car, I still managed to do all the main 'tourist' places by joining group tours. Though it's not cheap. As long as you are prepared to spend $100-$150 a time for a full day tour, you can see the highlights.
I left with a list of a couple more places I'll visit again when it's cheaper to bring my car, but I was super happy with what I did manage to see and do.
It's also worth noting that the SkyBus to and from the airports in Launceston and Hobart are an exception to the poor transport statement. SkyBuses run pretty much every half an hour right up until the last flight and are really efficient and reliable.
The Ferry Can Get Booked Up Fast
The above being said, during peak times, the ferry from Melbourne to Devonport and vica versa can be booked up quickly during popular times.
Annoyingly there are only two ferries a day: daytime (departing 09:00 or 09:30) or overnight (departing 19:30 or 21:00). There is talk of introducing another couple of ferries in 2022, but it looks as though nothing has been confirmed yet.
The journey across the Bass Strait is also longer than you may think – it's about 10.5 hours. Unless you have lots of things to keep you occupied during the day, travelling overnight is a popular option.
Though make sure you don't have a boozy one to pass time – police wait just outside the ferry terminal to breathalyse people. This is one of the most important things to know before visiting Tasmania so you don't end up facing a disaster and not actually getting a chance to travel!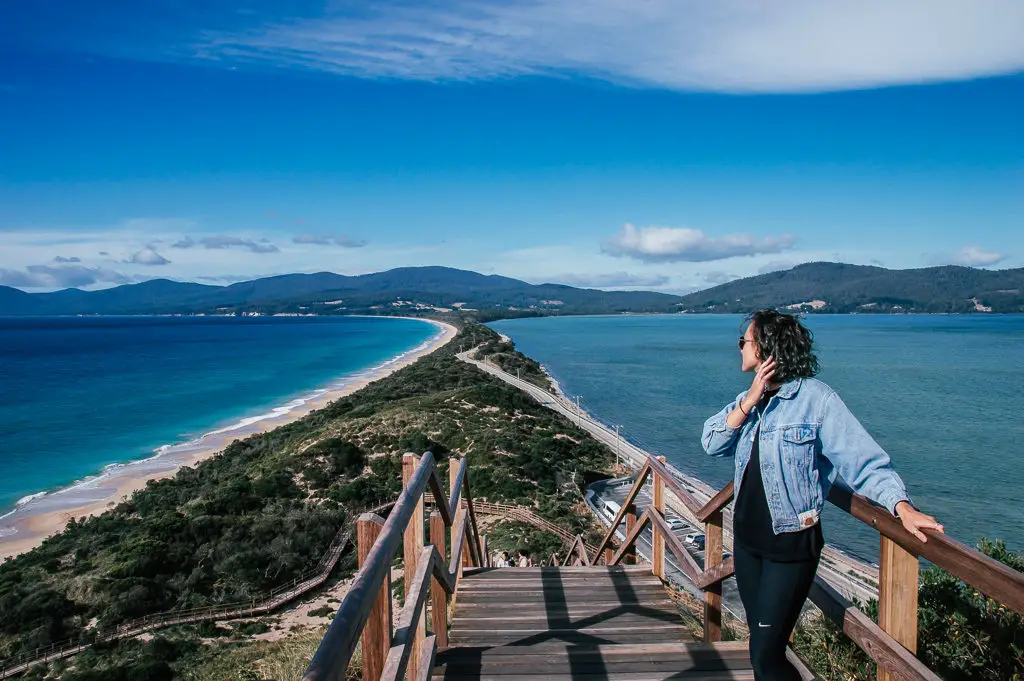 You Can Get Sunburnt Easily
There is a common myth that there is a hole in the ozone layer above Tasmania meaning there is little protection from the sun's UV rays. Even though locals will claim it, scientists have actually disproved this hearsay. A hole in the ozone layer does exist, but this is in fact over the Antarctic, a lot further south than Tasmania.
However, due to the cleaner air in Tasmania, the sun's rays do not have to compete with pollutants meaning they can indeed be stronger.
This, coupled with the cooler southerly climate, can often distract you from the power of the sun so you can get burnt without even realising.
The locals are really sun smart and reapply sunblock multiple times a day, even on cloudy days.
However it's the unaware tourists that mainly get caught out. To prove a point, when I was hiking Cradle Mountain, despite applying factor 30 sunscreen twice, I still got badly burnt on the back of my legs!
The weather is unpredictable
If you go hiking, you may see signs on the trails warning you to prepare for alpine conditions on the tracks which may seem crazy if it's a 30°C day and you are wearing shorts and a t-shirt. Despite this, the weather is indeed totally bipolar. Even the warmest day can suddenly turn freezing cold (I experienced this bizarre weather extreme hiking up Mount Wellington).
Even in January/December, the Australian summer, you can sometimes get snow in Tasmania. People have died getting in trouble on walking tracks because they have been ill-prepared.
Make sure you wear or bring layers, water and snacks on every walk you do.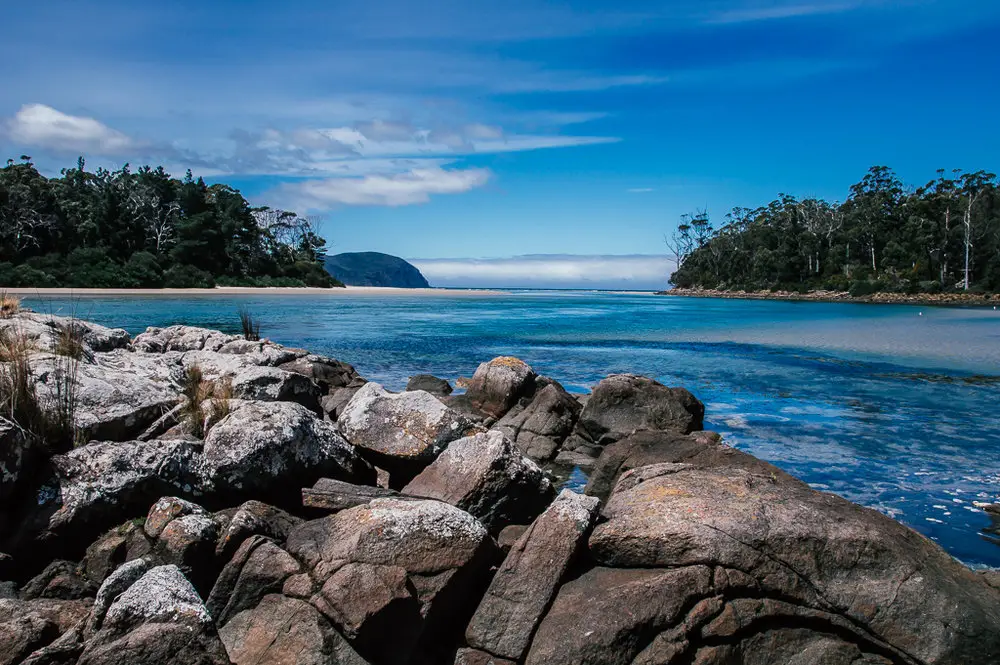 Places close early in Many towns, Including Launceston
If you are camping or on a road trip around Tasmania, you will find that shops practically everywhere aside the capital Hobart, close early – even petrol stations.
If you plan to go rural, it would be a good idea to bring a canister of fuel and a water tank in the boot. And if you're camping, enough food just in case you cannot find any shops. Make sure you check out my post about Australian road trip essentials before you go.
This quietness definitely adds to the charm of Tasmania but it's a bit frustrating when you are low on fuel!
You have to pay fees to enter the National Parks
Unless you are joining a tour group (as this is included in the price), you will need to be prepared to pay fees to enter the national parks to go hiking.
If you plan to visit quite a few parks, it is best to buy a holiday parks pass in advance. It is valid for two months and also allows free use of the shuttle buses. For one car pass to all the parks, it will cost $60 and for just a single day pass, $24. 
You can buy most passes at the park entrance but some you can only buy in advance. To avoid any issues, it is best to buy them online. You can find out more about the National Park passes here.
You will also need to be prepared to check in and out at parks such as the Cradle Mountain-Lake St Clair National Park. Again, if you join a tour you will not need to do this as your guide prearranges this for you.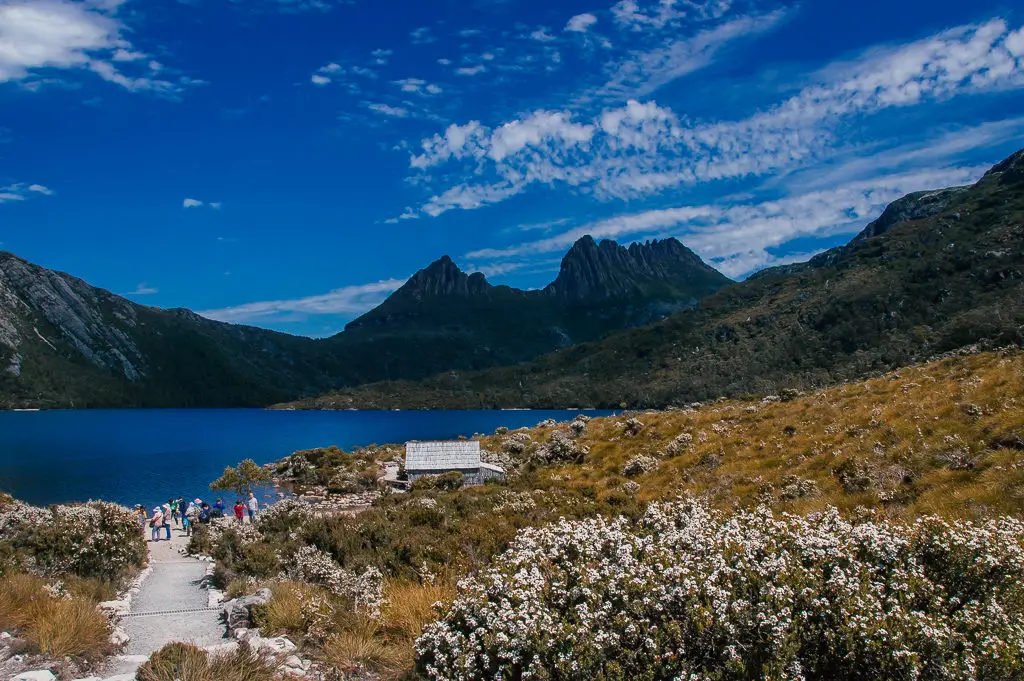 They have strict Quarantine rules
Tasmania has flora and fauna completely unique to the island that has only survived due to isolation from mainland Australia.
The strict quarantine rules mean you cannot bring fruit, vegetables, plants, some fresh foods or animals into to Tasmania in order to protect their environment. You will most likely be met with sniffer dogs at the exit of the airport and could well be asked to dispose of anything they deem harmful.
Even something as simple as an apple will be taken off you as if you dispose of the core outside, this could start the growth of apple trees that are not native to Tasmania!
You are however able to bring back sealed produce from Tasmania like honey, preserved goods, cheese and so on. However it would be best to check your onward destinations quarantine rules as they obviously vary from state to state (and country to country).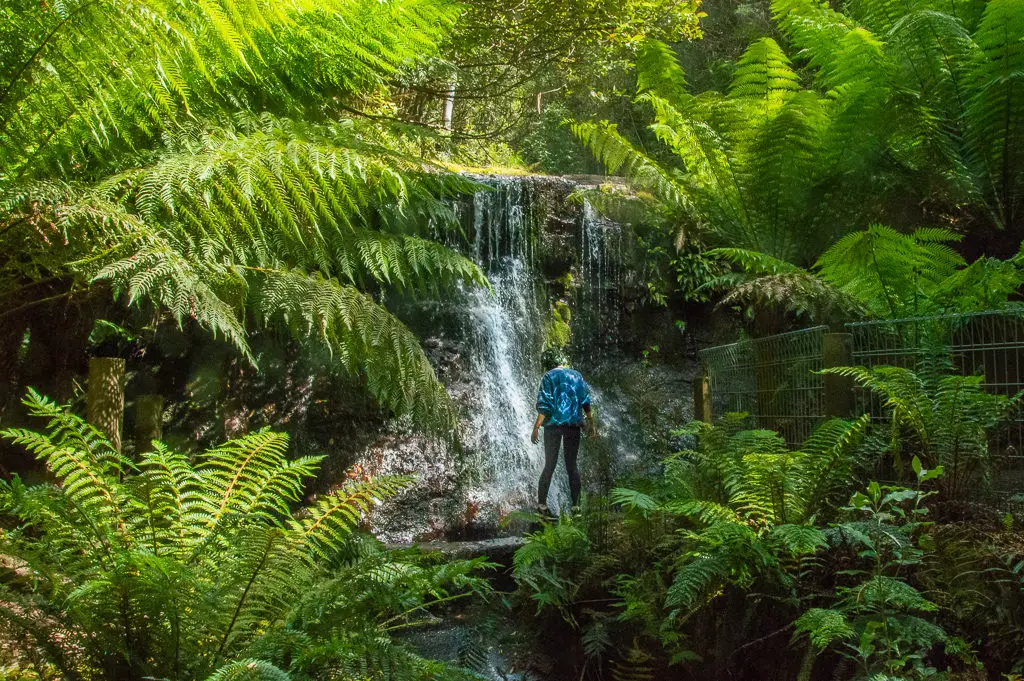 The Tasmanian Tiger is Extinct, The Tasmanian Devil Isn't
The last remaining Tasmanian Tiger, a canine-like carnivorous marsupial with stripes on it's back, was captured in 1933 after years of intense bounty hunting by colonists.
Despite farmers fearing (and actually blaming them) for killing their livestock, the Tasmanian Tiger was actually incapable of killing anything other than small rodents due to the size and power of its jaw. Perhaps their rather scary wolf-like appearance and lack of knowledge about this shy creature was in fact the real reason?
Despite looking like a wolf, the Tiger was actually most closely related to the Tasmanian Devil, a similarly nocturnal carnivore, that still exists in Tasmania. This time, the Tasmanian Devil is actually protected so you can see it in the wild or at a sanctuary dedicated to their rehabilitation and conservation.
If you're interested in learning more about the extinct Tasmanian Tiger, I would totally recommend going to the free museum in Launceston where they have a small yet really interesting exhibition (and with footage) on this really mysterious creature.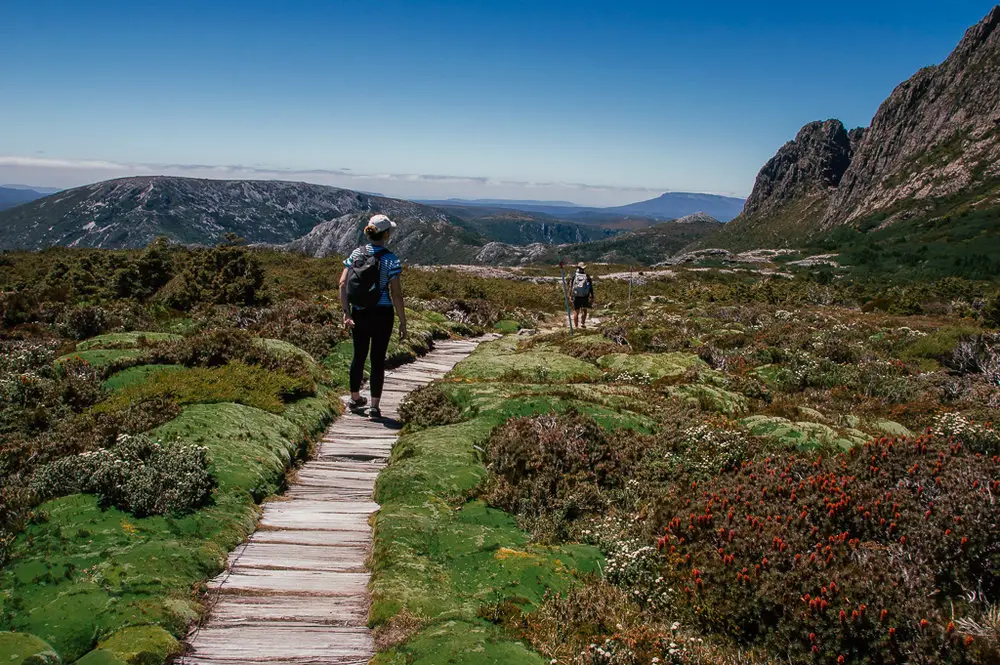 I hope you found these tips about things to know before visiting Tasmania useful!
For more about Tassie, make sure you read my other posts, '20 Fascinating Facts To Make You Want to Visit Tasmania', a day trip to Bruny Island and how to spend a 5 day Tasmania road trip.
Heading to Australia soon? Don't forget these essentials!
Flights: compare and search using Skyscanner
Accommodation: hotels to hostels, glamping to apartments I always use Booking.com
Tours: to search and compare the best group tours and activities worldwide (with up to 20% off), use Viator
Visa: don't forget to check the entry requirements for Australia on the government website for the passport you are travelling with
Inspiration: Lonely Planet's guide to Australia or for your next trip, how about Lonely Planet's Guide to the World?
PIN ME FOR LATER:
*This post may contain affiliate links meaning should you purchase a product via this link, I'll earn a small commission at no extra cost to you. These are still products I use or believe in regardless. See my privacy and disclosure policy for more.*