A capsule wardrobe is a curated and concise selection of essential and timeless clothing items. A capsule wardrobe has many advantages and benefits, especially in the form of time, space saving and achieving minimalism. That's why a capsule wardrobe is an ideal skill to perfect for travelling!
With a small but effective selection of clothes, you will require much less time to find the right outfit instead of sifting through endless amounts of items you haven't worn in years.
These benefits only increase when thinking about adding garments. As your capsule wardrobe is carefully coordinated and planned, this will help keep your shopping habit to a minimum, and when you travel, packing your  curated capsule wardrobe is an absolute breeze!
To create your own capsule wardrobe, check out these 5 steps to success!
*This is a collaborative post written by David Henderson*
1. Select your colour palette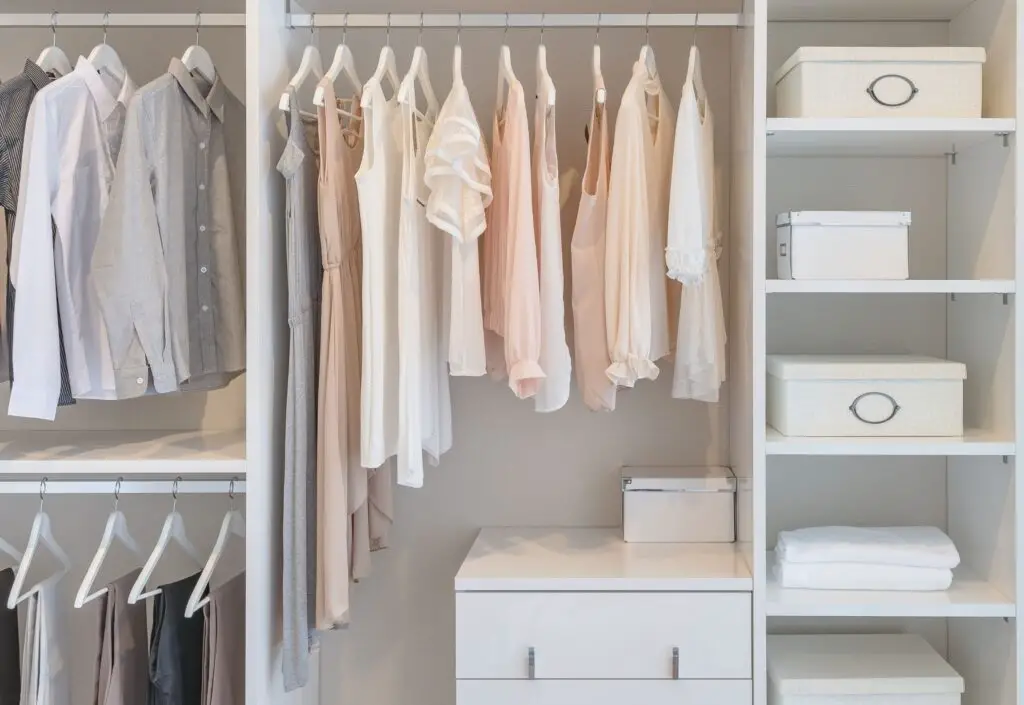 The trick to creating a flexible capsule wardrobe especially suited for travel, is to start by selecting your base colour. 
It is important to build your wardrobe around a certain colour to ensure your outfits are coordinated so whatever you choose, you have a matching outfit.
It's wise to select a colour that is neutral and works with other colours, so you don't have to spend time wondering what will go and waste time pairing. This also prevents clashing colours as neutral shades can often compliment each other. For example, black and white, or black and beige are good staple base pairing colours. 
If you plan to change up your wardrobe regularly, select an all-season colour so when your wardrobe changes you can stay on trend.
2. Decide the basic essentials 
To start your capsule wardrobe, you will need to tick the basics clothing off first.
When we talk about basics, we are referencing staple and practical garments suitable for different seasons which include t-shirts, jumpers, trousers. Remember to base these around your chosen colour theme to avoid mismatching outfits.
3. Add the all important layers
Now you have chosen your colour palette and your basic wardrobe items, we can begin to add layers. Layers are especially useful whilst travelling for those cool evenings and days with unpredictable weather.
The layers in your wardrobe are still functional pieces. Think garments such as outerwear, formal outfits, dresses etc. These layers give you an opportunity to break away from your colour scheme and add in some extra points of colour. 
When you are adding in layers, you have the opportunity to add some personality to your wardrobe.
You can do this in a multitude of ways, such as using a custom clothing such as from Banana Moon Clothing to create a unique and personalised design, or through exciting and vibrant patterns.
4. Add in your shoes 
At this point your capsule wardrobe is almost good to go – a couple finishing touches and you have the perfect wardrobe for this season! In this case, the finishing touches are shoes and accessories.
When choosing your shoes, the outfits you have pieced together will naturally help you select the most suitable pair.
If you have created a wardrobe for different social occasions, you will want to include a casual pair, a formal pair, and a pair of comfortable trainers. Of course any footwear needs to be well tested for a long day of wearing so they do not cause discomfort. There's nothing worse than blisters!
For travel, comfortable trainers or walking boots are essential, along with sandals/flip flops for instances beaches and hot weather, and something like pumps to wear out for dinner or drinks.
Keep your colour scheme in mind when choosing your footwear however when selecting your trainers, you have the opportunity to use these as a pop of colour and personality.
5. Finish with accessories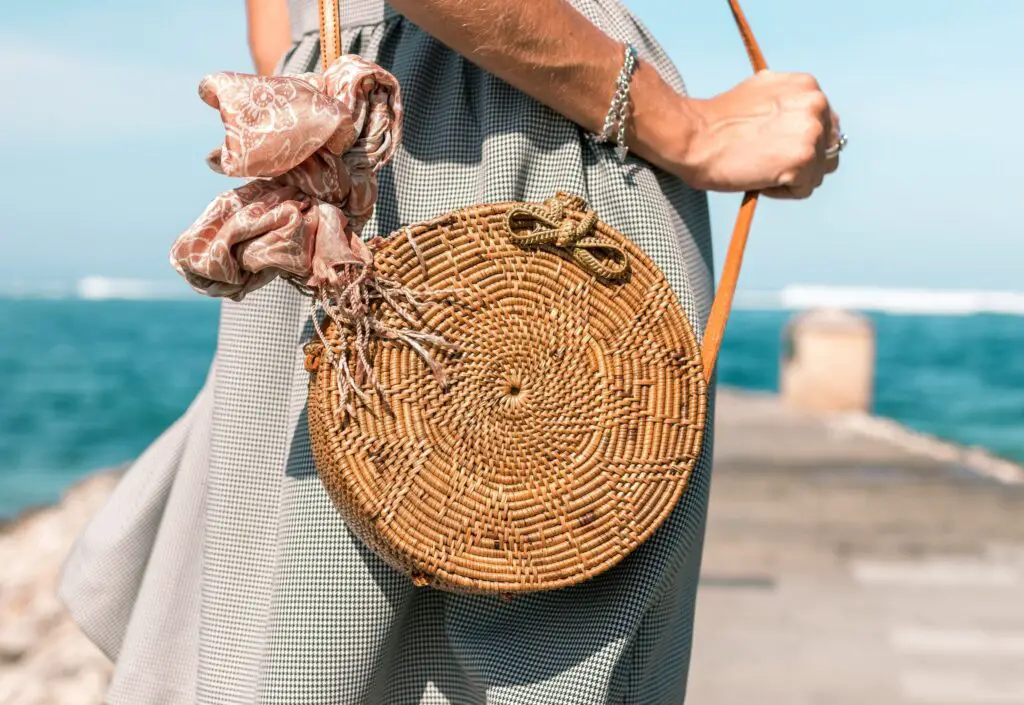 No outfit is complete without accessories, just as no capsule wardrobe would be complete without accessories!
Now you have put together your complete outfits, you have the opportunity to add in any accessories to put the finishing touches to your outfits. This could be anything from practical but attractive day bags, to sunglasses, hats and scarfs. 
Colour again is important to ensure coordinated outfits, so be sure to check your accessories complement your outfits before adding them into your capsule travel wardrobe.
Getting a capsule wardrobe for travel and home life just right is a really worthwhile skill to learn. We hope these 5 steps have given you some useful advice about how you can get started with your own.
Going travelling Soon? Don't forget these essentials!
Flights: compare and search for the cheapest flights using Skyscanner
Accommodation: hotels to hostels, glamping to apartments, I always use Booking.com
Tours: to find the best group tours and activities worldwide (with up to 20% off), use Viator
Visa: don't forget to check the entry requirements for the passport you are travelling with
Inspiration: to kick-start your next adventure, how about Lonely Planet's Guide to the World?
PIN ME FOR LATER:
*This is a collaborative post written by David Henderson*