Matsumoto in the Nagano prefecture of Japan has the best of both worlds. Located on the cusp of the Japanese Alps, it's a launching pad to explore the mountains. In the summer, locals and tourists flock to hike and do water sports. In winter, it's all about skiing and snowboarding. But the city itself is also an attractive ancient castle town with pockets of preserved history and culture surrounded by a modern metropolis. 
Located only 2.5 hours away from Tokyo, Matsumoto is a popular day trip destination from Japan's capital, especially as you can squeeze in most of the touristic highlights of Matsumoto City into one day.
It's also a fab destination to visit in winter as many travellers unfortunately don't leave the ski resorts. That means it's so much quieter than in the summer or Spring, plus there are plenty of indoor things to do when the weather isn't so great.
So, if you only have one day to explore Matsumoto and want to know the top things to do, get up early, grab a tourist map and take some notes from this travel guide. Here are my personal recommendations on how to spend one day in Matsumoto (albeit a very jam-packed one!).
PIN FOR LATER:
---
How to get around Matsumoto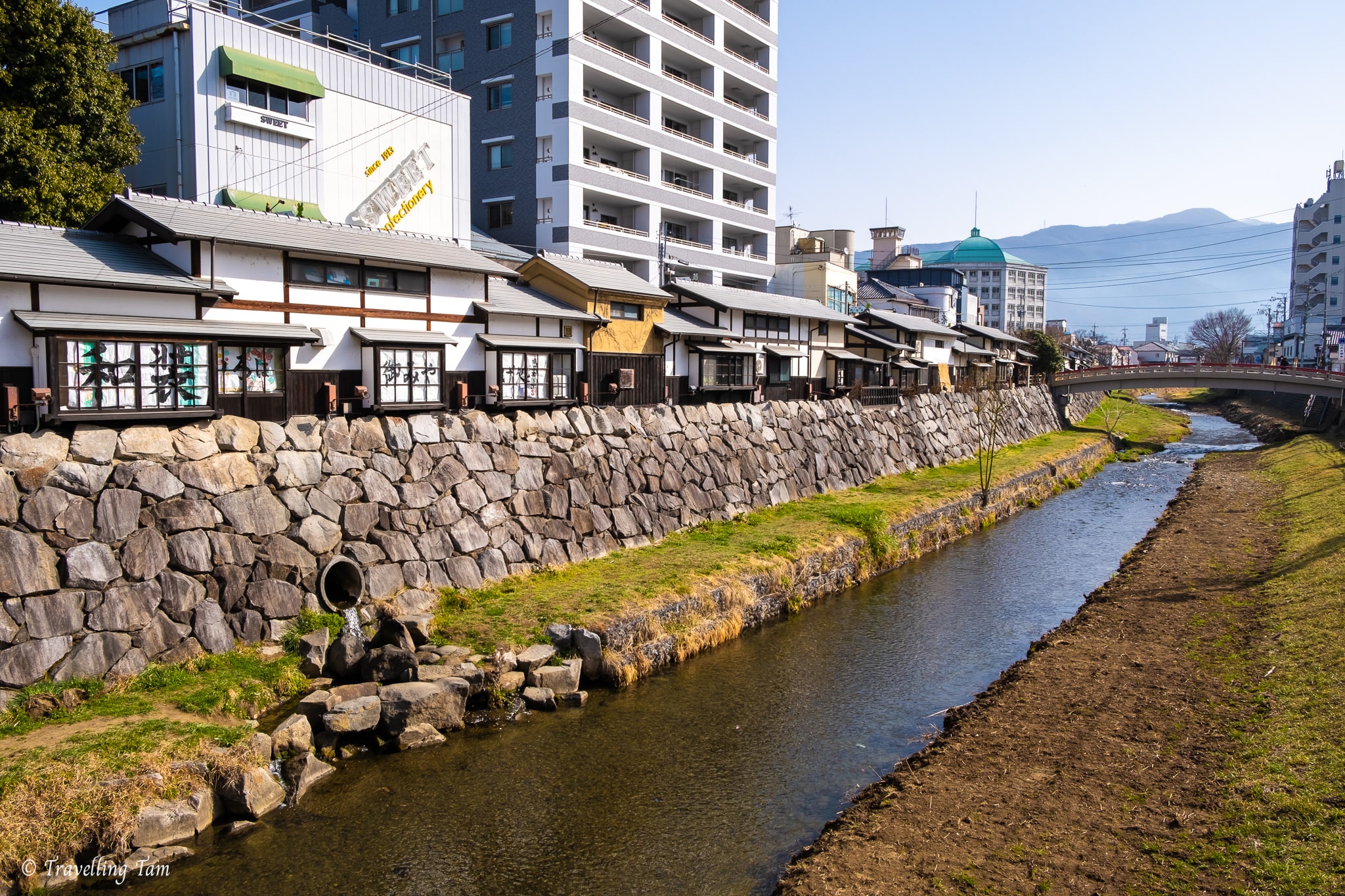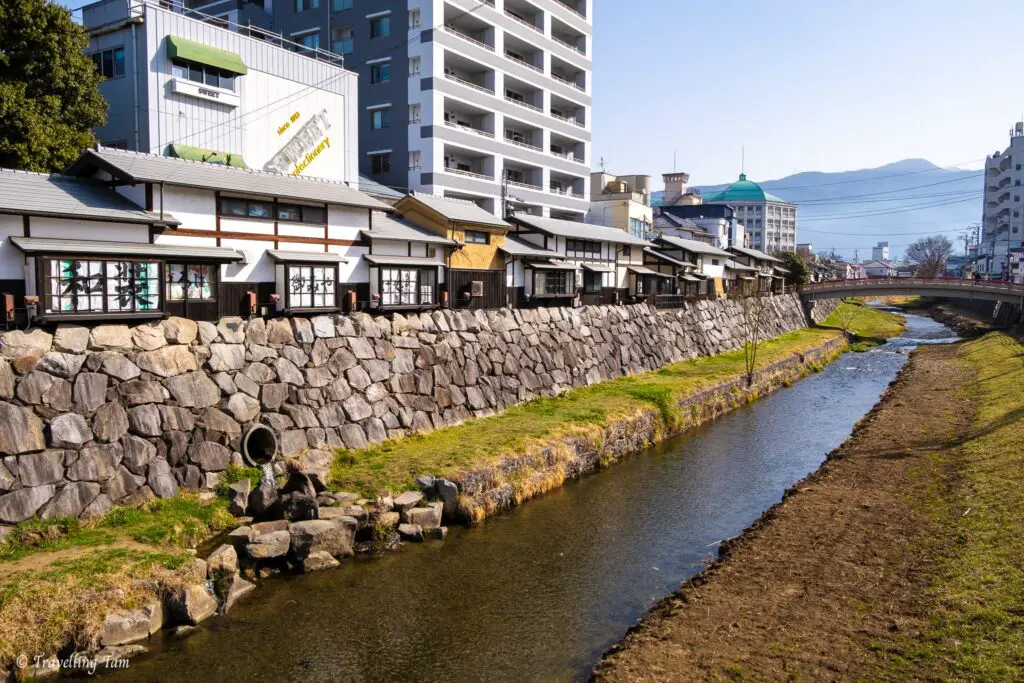 By foot: Matsumoto is relatively small with all the main tourist attractions close to one another. That being said, it's a fantastic town to explore completely by foot and I would highly recommend doing so.
By bike: bikes are a common and very popular method of transport in Matsumoto. You'll find bike parking, bike rental shops and bike sharing facilities all over. Try the Nakamachi Street Parking Lot for hiring a bike between 9am-5pm, grab one from your hotel or speak to someone in the tourist information centre. 
By bus: there's also a convenient hop on/off tourist bus called the Town Sneaker, which has four main routes taking you to all the main points of interest. For ¥500, an adult ticket grants unlimited rides on the Town Sneaker, along with discounts at various locations in Matsumoto, such as Matsumoto Castle and museums. You can buy the ticket on the bus or at the Matsumoto Bus Terminal.
How to Spend a Matsumoto Day Trip:
1. Pay a Visit to Matsumoto Castle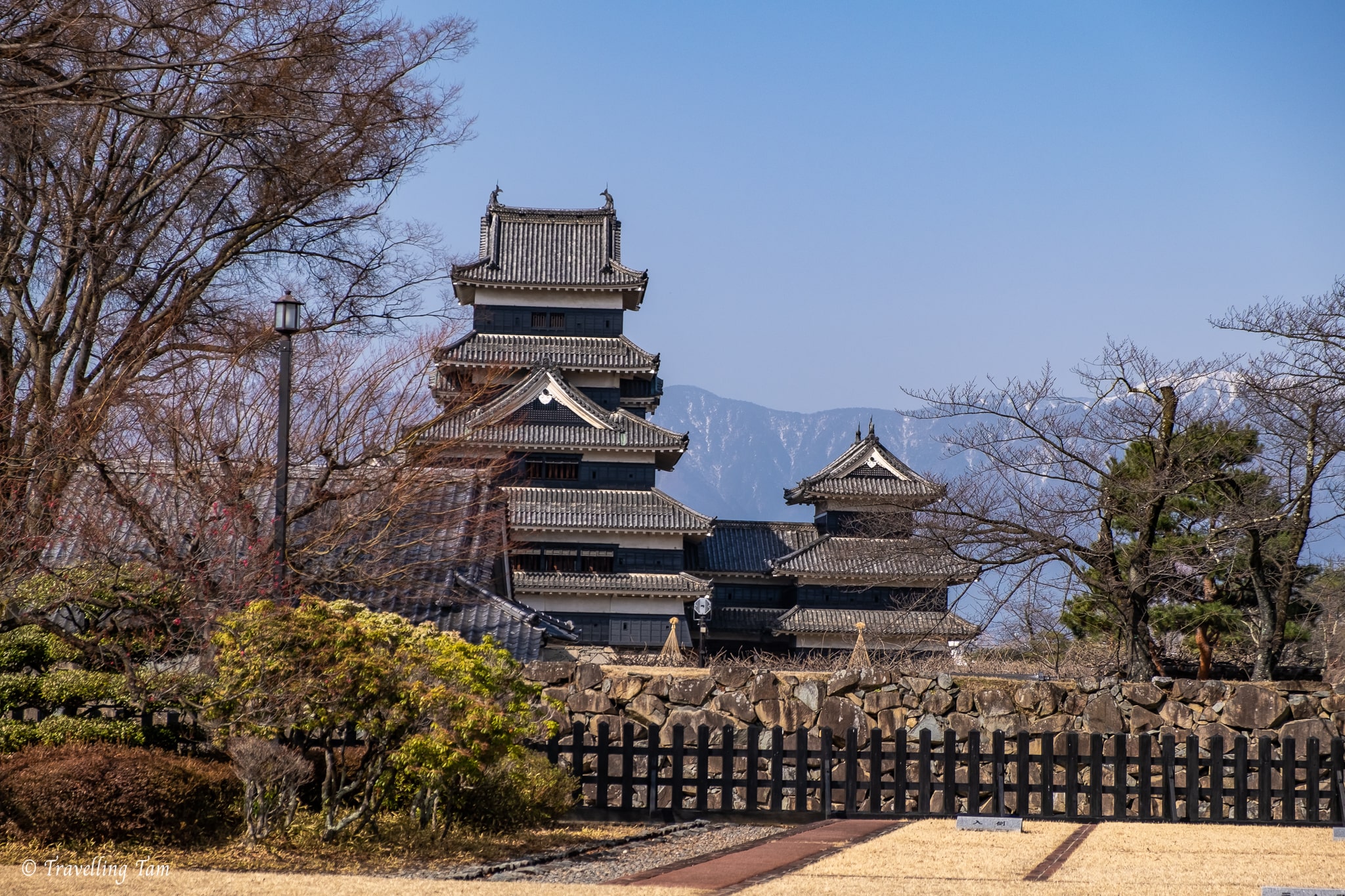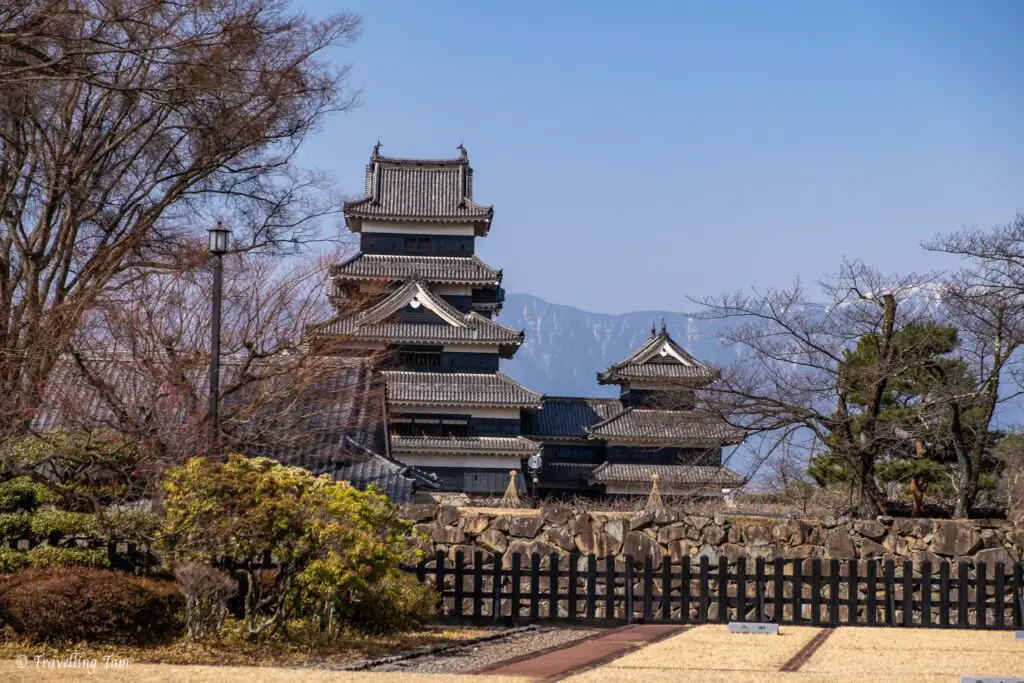 Only a 15 minute walk from Matsumoto train station is Matsumoto Castle, also known as the 'Crow Castle'. Built in 1593 by a famous war lord and samurai, it served as a military stronghold and then was used as a residence by ruling lords during the Edo period.
The castle is recognised for its black exterior, which is quite unique for a Japanese castle. As such, it's a registered National Treasure of Japan.
The surrounding moat filled with koi carp reflects the castle's incredible architecture, making it an ideal first stop for a still morning on a Matsumoto day trip. In spring, the surrounding trees blossom into a sea of white and pink, and with the backdrop of the snow-capped mountains, it's an attractive and iconic view of Matsumoto.
Inside, for 700¥, you'll find a museum showcasing the history and culture of the castle as well as some exhibits such as on weapons. If you're not a massive history nerd, I think you can get just as much enjoyment from the outside walking the grounds as the inside. I love a museum exhibit but I was slightly underwhelmed by the one in Matsumoto Castle.
Note that each floor is accessed by very steep wooden ladders/stairs and it's often packed with people, so you'll likely need to spend time queuing to go up and down.
2. Fill Up your Water Bottles at Famous Water Wells
Whilst you're near the castle, you should check out the 400-year old Fukashi-no-I, one of the 200 or so natural spring water wells spread across Matsumoto city, which are still in use to this day.
The wells were often built by local villagers or wealthy merchants to provide clean water for drinking, cooking, and other daily needs, and some of them even bear inscriptions with the names of their builders or donors.
Each well is totally unique and they're such a charming part of exploring Matsumoto by foot. Some of the wells are made from stone, metal or wood, while others are built into the ground.
As well as Fukashi-no-I, I liked Genchi Well. The water at the wells are totally naturally sourced, so it tastes delicious, but bear in mind it's not treated. 
3. Admire Yohashira Shrine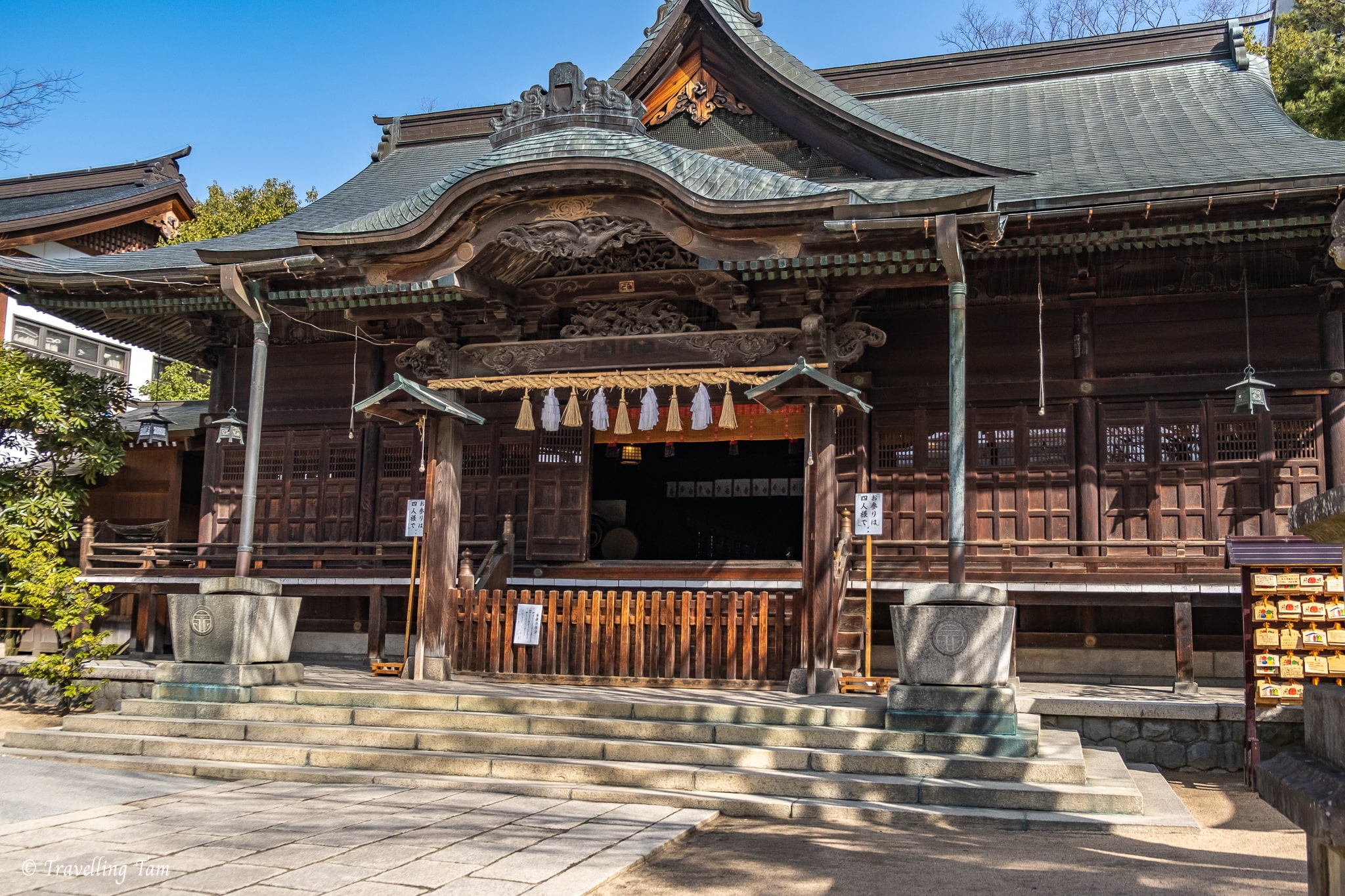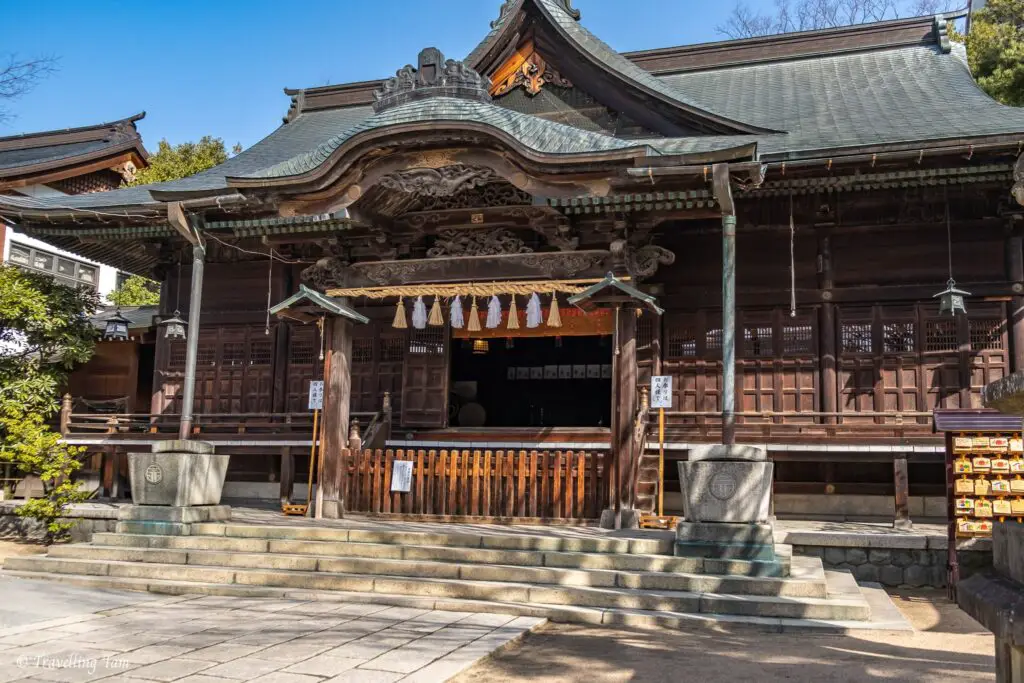 Heading back into town towards the famous streets, it's worth popping over to Yohashira Shrine to watch locals coming to pray and observe the calming atmosphere.
Yohashira Shrine was built during the Meiji Period and its name translates to "four pillars" because it's dedicated to four Shinto deities. This is quite rare for shrines in Japan so it's believed this special shrine has wish-granting properties. Why not try your luck!?
4. Explore the Charm of Nawate Street
Nawate is a lively pedestrian street lined with traditional wooden Japanese-style storefronts, offering a glimpse into the city's rich history. Take time to browse the various shops and boutiques, which sell a range of goods including local crafts, souvenirs, antiques and traditional Japanese snacks.
You may notice rather bizarre frog monuments and plaques around. Nawate Street is also known as 'Kaeru Machi' meaning 'frog street' based on a local legend.
According to the legend, there was once a large pond in the area where Nawate Street now stands. The pond was home to many frogs, who would sing beautiful songs every night.
When the area was developed into a street, the frogs were relocated to a nearby river. However, the frogs missed their old home and would still come to sing on the street at night. To honour the frogs, local residents began placing ceramic frog statues all along Nawate Street.
5. Grab a Coffee or Lunch Around Nakamachi-dori
Another famous street in Matsumoto is Nakamachi-dori. The buildings along Nakamachi-dori are mainly old merchant houses, built by wealthy people who lived and worked in the area. Many of the buildings have been beautifully preserved and restored, and are painted an iconic white and black colour.
As well as some interesting shops (I found a great jewellery shop along Nakamachi-dori), there are many restaurants and cafes. I found great coffee at Nakamachi Cafe where you can choose your beans and style of your coffee.
6. Admire Masterpieces at the Matsumoto City Museum of Art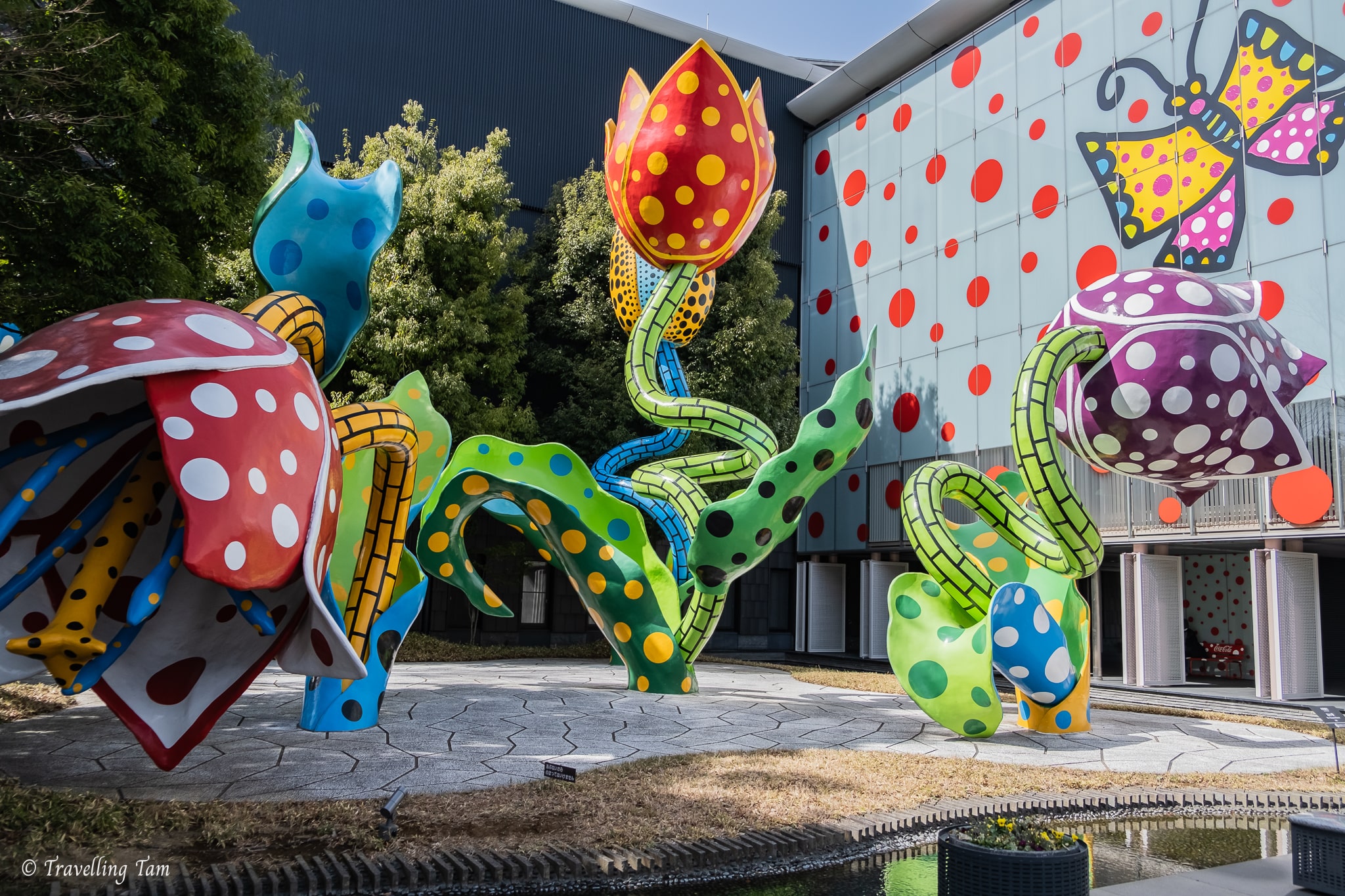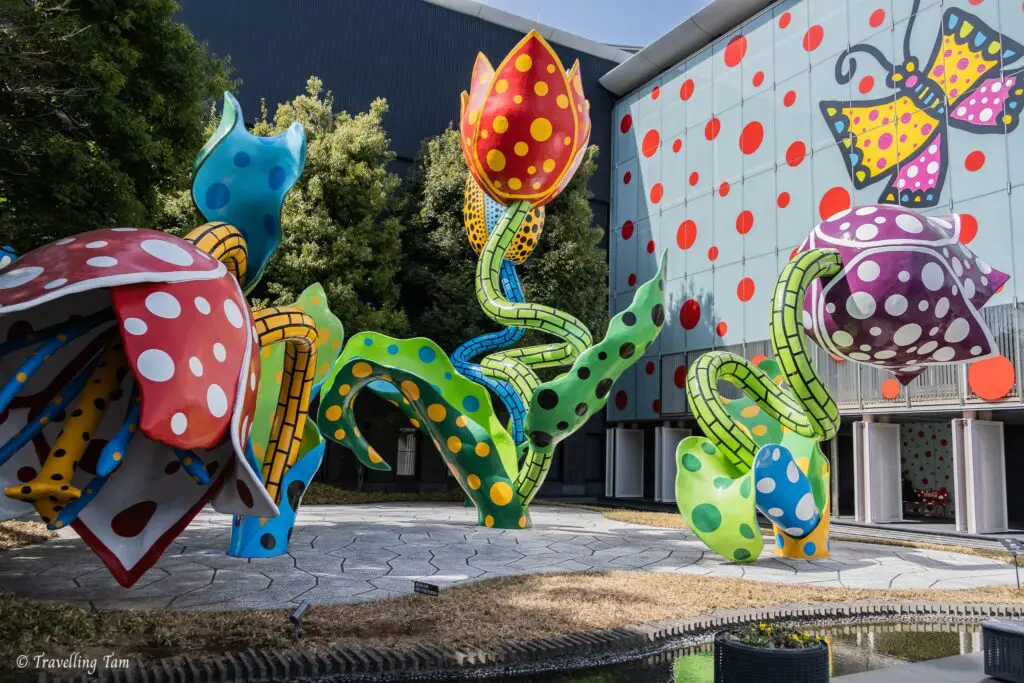 Before it gets too late, make sure to pop over to the city's museum of art, a public gallery showcasing a collection of modern and contemporary Japanese art.
One of the museum's main focuses is on the work of local artists from Nagano Prefecture. The collection includes immersive works by well-known artists such as the "Princess of Polka Dots" Yayoi Kusama, as well as emerging artists from the region.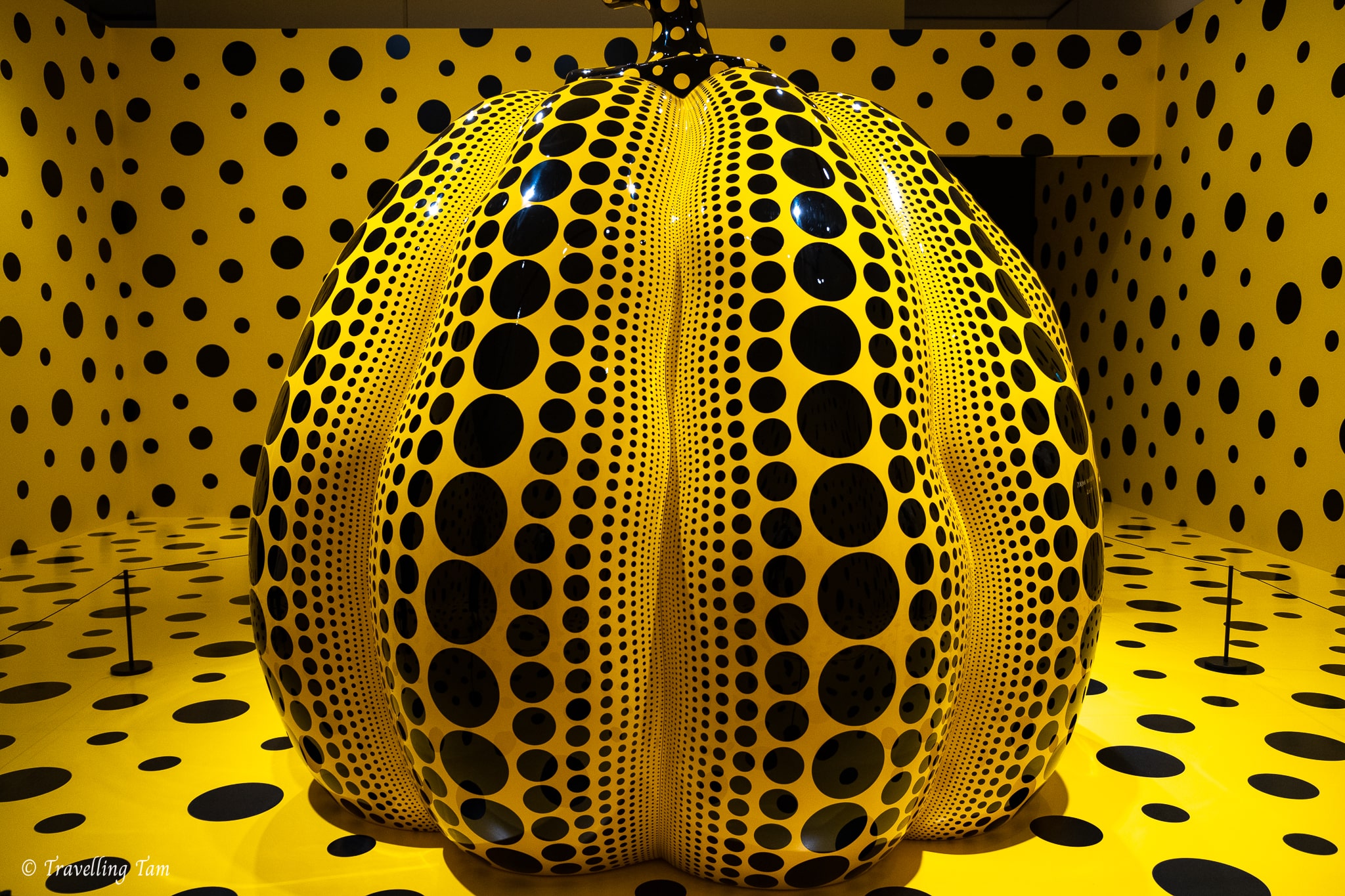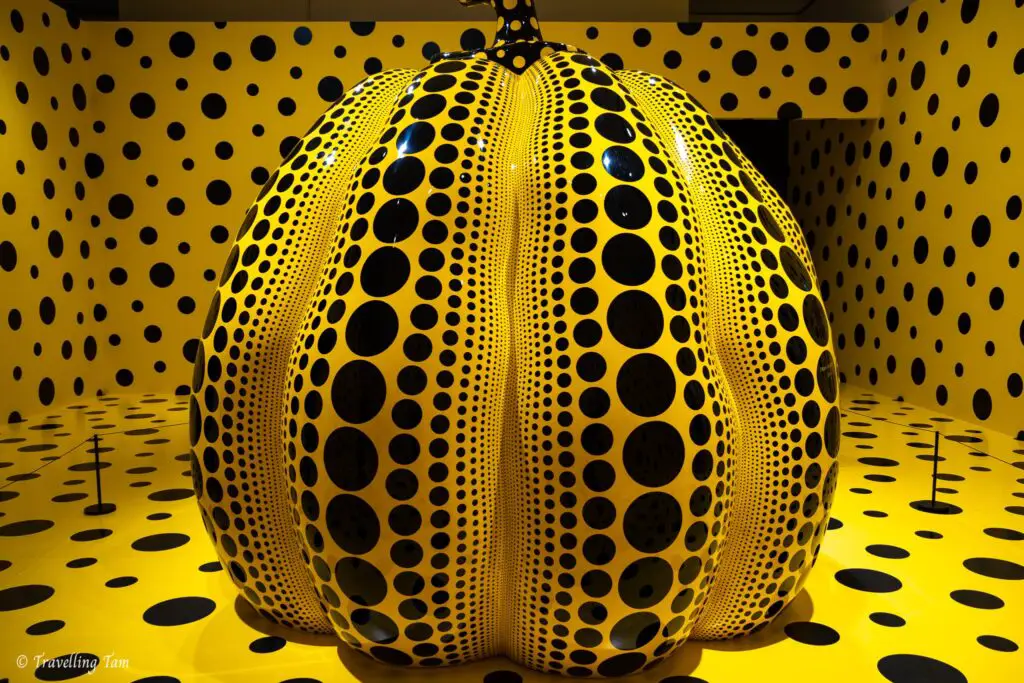 When I was there, they also had an awesome special exhibit (which I now believe is annual) of local artists over the age of 70 called "The Older you Get the Younger you Feel" which was actually fascinating and quite enlightening. 
Entry to the main exhibits costs around 900¥, but special exhibits cost a little more.
7. Soak in the Hot Springs at Asama Onsen
After a hard day exploring Matsumoto city, you'll certainly be tired. Head for a sunset soak to ease your tired muscles at Asama Onsen, a natural hot spring resort located around 4 kms from Matsumoto Castle. They have a variety of indoor and outdoor baths to choose from.
It's open until midnight (last entry 11pm) so you'll have all night soak in the healing warm waters and enjoy the breathtaking mountain and forested atmosphere.
The onsen also offers traditional Japanese spa treatments, such as massages and facials, for a complete relaxation experience.
---
This itinerary for how to spend one day in Matsumoto is certainly fast-paced and jam-packed, but it'll show you most of the highlights so you'll leave feeling satisfied with what you experienced. Matsumoto is a charming city, well worth visiting on a trip to the Chūbu region of Japan!
MORE POSTS ABOUT JAPAN: