Spain has made headlines recently as parts of the country swelter under the highest seasonal temperatures recorded in 20 years. While the south of the country in particular is no stranger to temperatures above 40oC, what is unusual is that such an intense Spanish heatwave has come so early in the year. With climate change, heat extremities are only going to get more prevalent. 
Rather than being a flash in the pan, meteorologists are forecasting that this could be the start of a long, blazing hot summer. In the Canary Islands for example, an emergency heat prevention plan has already been brought into force that will last until mid-September.
There are concerns about how the soaring temperatures will affect locals and overseas visitors alike. Spain is the second-most visited country in Europe, (narrowly behind France) with a massive 82.7 million international tourists a year. A big chunk of those visitors (in fact 25%) come from the UK, who travel in large numbers to seek the Spanish sun.
Temperatures well into the 40s pose health risks for anyone, but especially for anyone not used to it like us pasty Brits. That's why British holidaymakers in particular are being urged to take extra precautions when they head to Spain on their summer holidays this year.
Here's how to protect yourself and your family from a Spanish heatwave.
*This post may contain affiliate links meaning should you purchase a product via this link, I'll earn a small commission at no extra cost to you. See my privacy and disclosure policy for more.*
---
Pick your Spanish destination wisely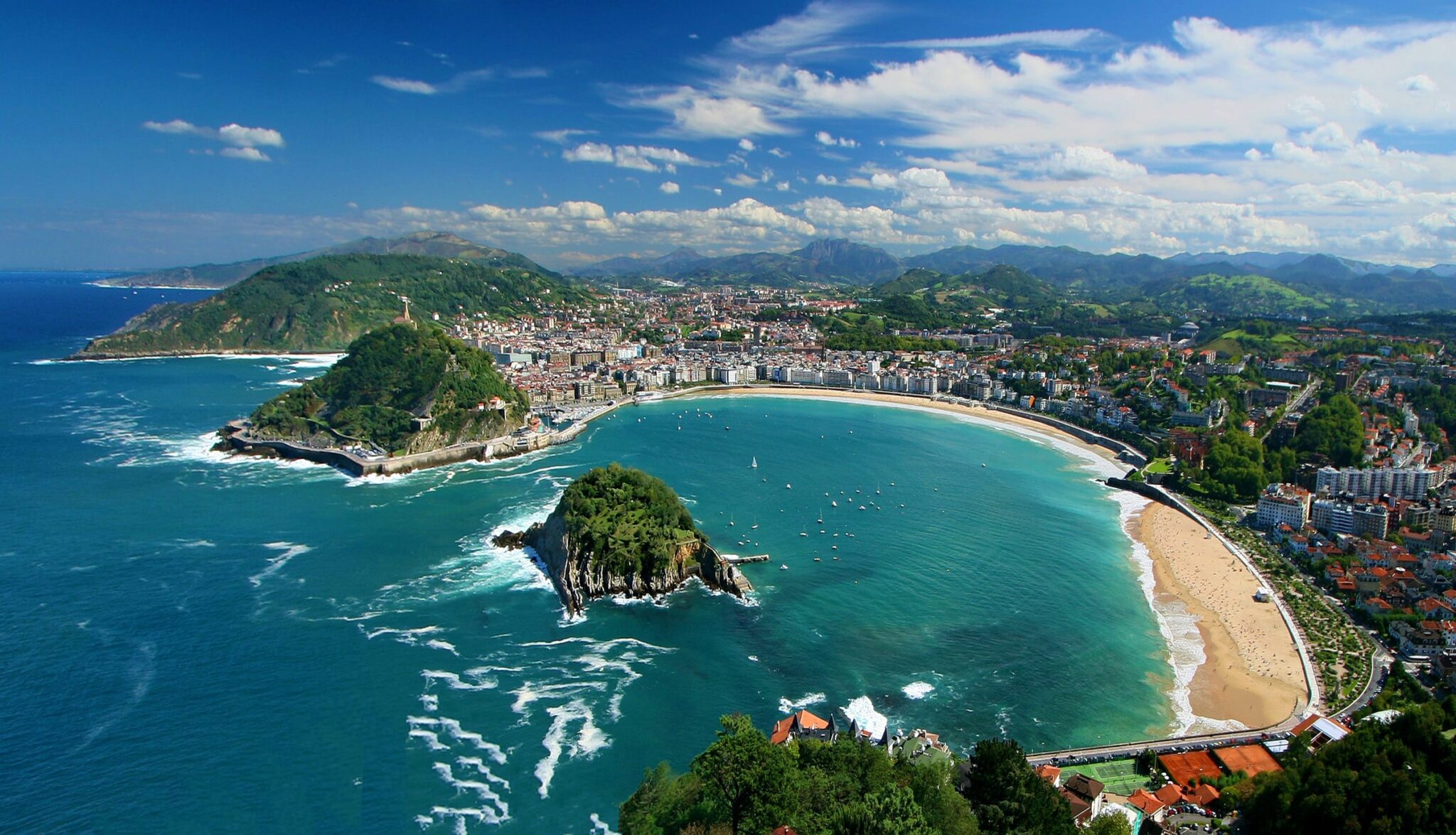 If you have not yet chosen where in Spain you will have your holiday, or have the flexibility to travel around a bit, it is a good idea to research and consider weather patterns in different parts of the country to help inform where you should stay.
The north coast, with its slightly cooler climate and sea breeze often coming from the English channel, may well be a wise choice during a heatwave. For famous beaches and world-class restaurants, the resort town of San Sebastián on the Bay of Biscay in Spain's mountains Basque Country, could well be a fantastic option. 
Or perhaps Santander, where the Palacio de la Magdalena, once the royal summer residence, lies at the mouth of the Bay on the rocky La Magdalena Peninsula. Just under 1.5 hours away is the deeply forested stunning mountain ranges of the Picos de Europa National Park which in winter gets snow, and in summer has only reached a maximum temperature of 23oC.
See the sights early in the morning or in the evening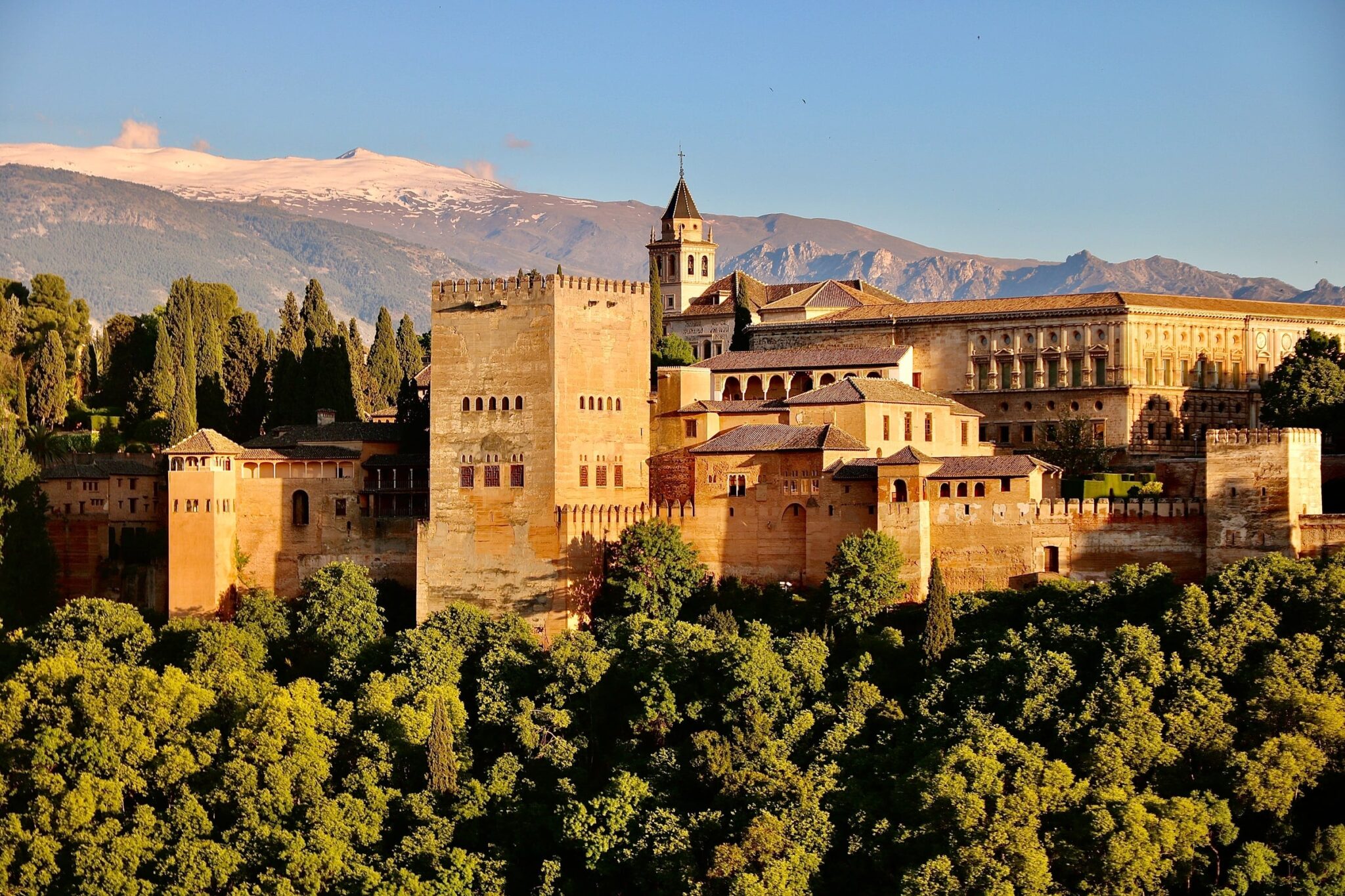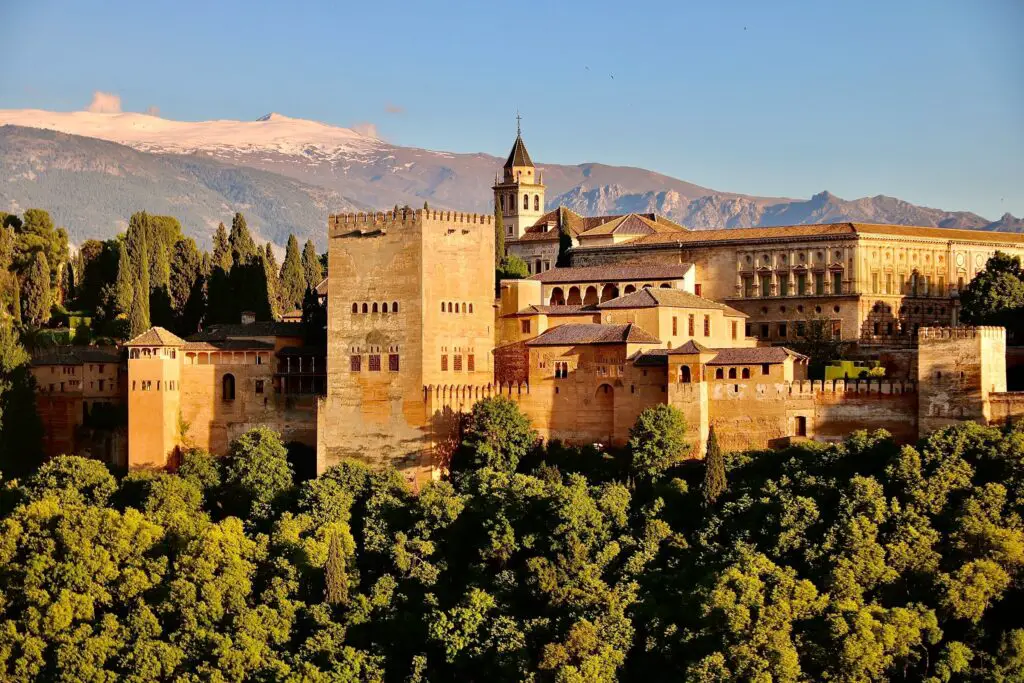 Many of us like to alternate sunbathing and hanging out poolside or by the beach with a spot of sightseeing while on holiday. Often you are at the mercy of when tour operators and guides run the visits, but if you adventure independently, schedule any trips for first thing in the morning or later in the evening. 
The midday to late afternoon heat can be punishing and make walking around attractions a deeply unpleasant experience. Although no one likes to rise at the crack of dawn on their holiday, there is a big reward in doing so (and the bonus is of course the chance of empty streets and attractions to enjoy in peace).
Stick to high SPF sunscreen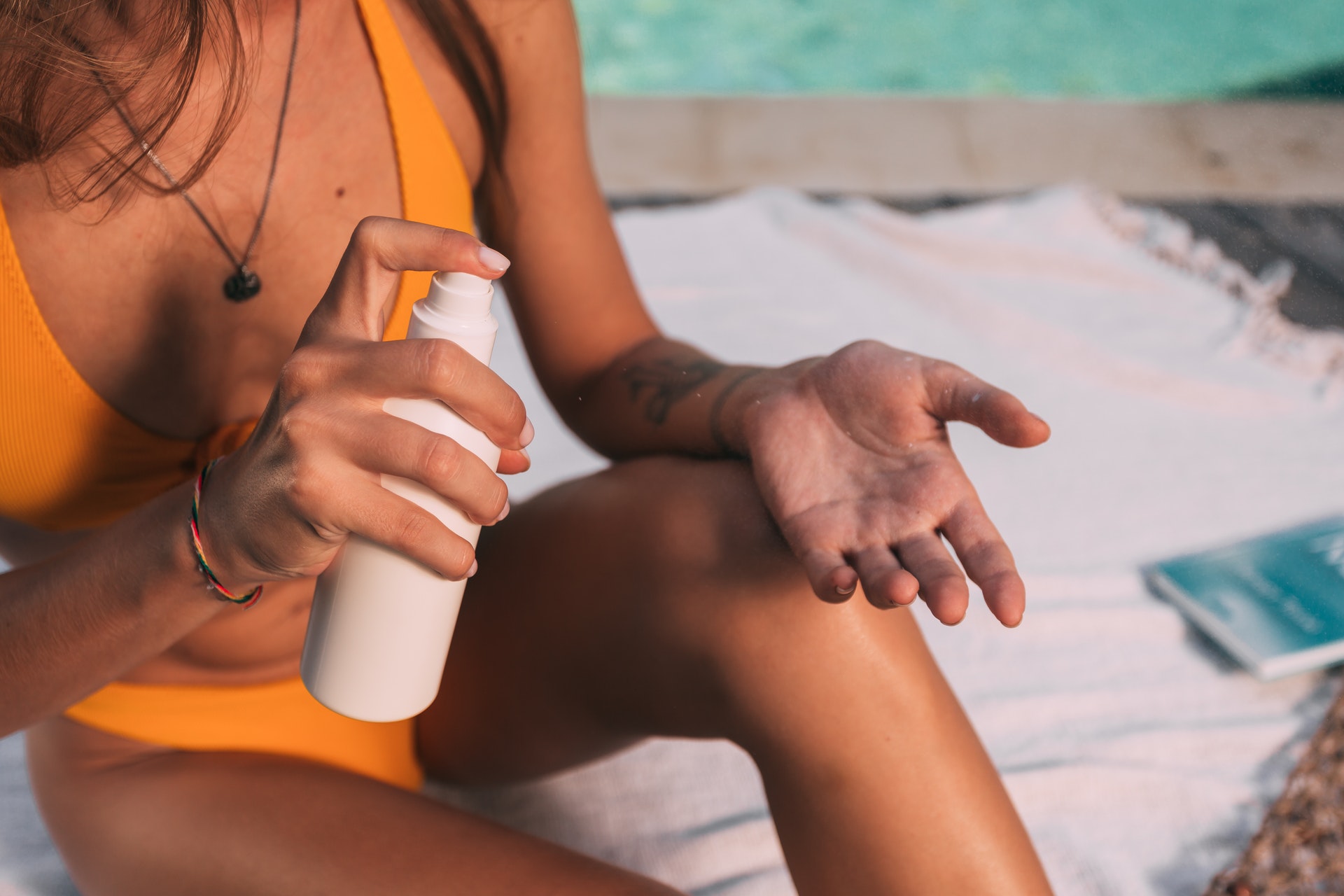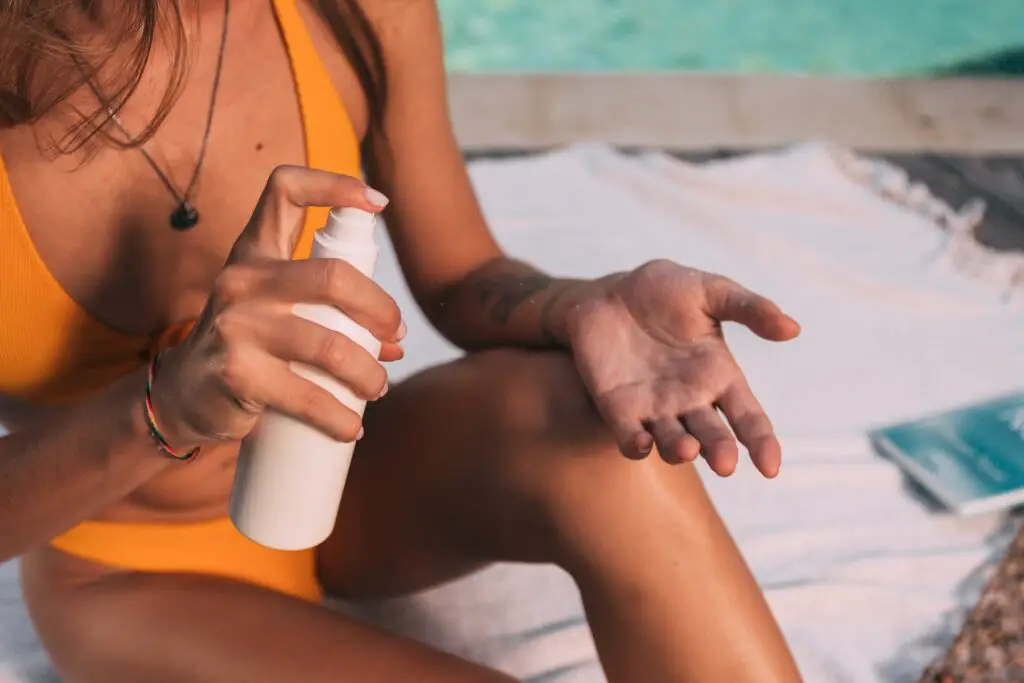 I know this is an obvious one, but 40oC temperatures means sunburn is a big risk factor and may ruin a holiday if you don't take the necessary precautions. Have you ever gone in a salty sea with sunburn? Yup, ouch.
Even on overcast days, you should be wearing sunscreen which is at least SPF 50+ and reapply liberally and regularly.
Make sure the brand is waterproof and ocean friendly so harmful chemicals do not poison marine life. I would recommend Reef Repair which is made from all natural ingredients, is biodegradable, waterproof up to an hour, non-sticky and ocean friendly.
Keep well hydrated and don't forget to eat, too!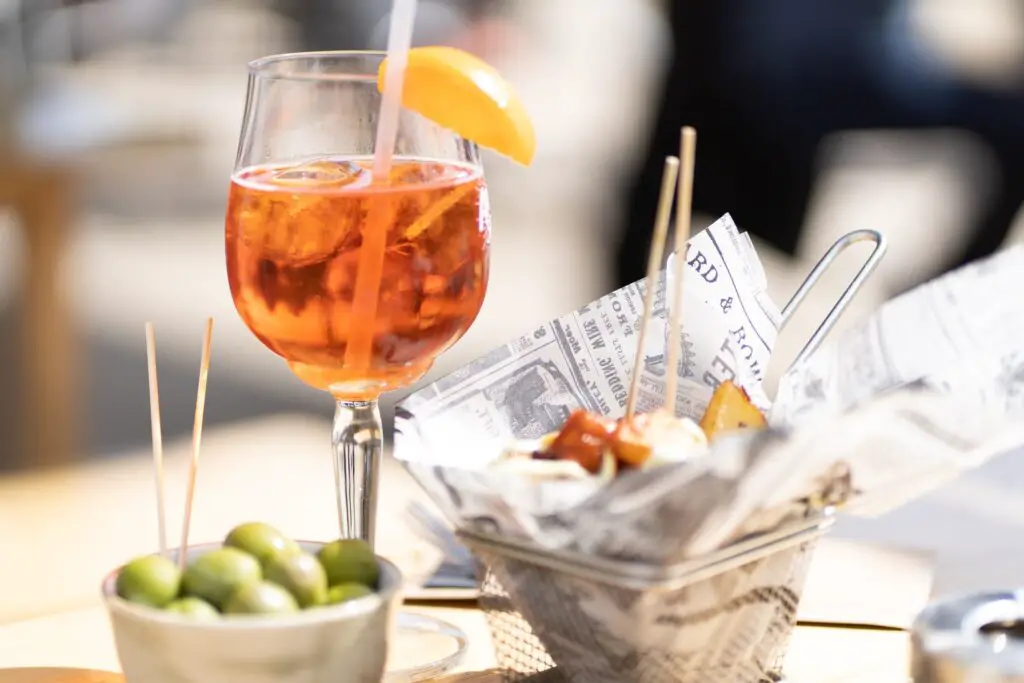 As we all know, our body's main mechanism for coping with heat is to sweat so it evaporates and cools us down. The problem with that is it means we lose liquid and salt, which can quickly lead to dehydration. That eventually leads to heatstroke, which can be very serious. 
It's absolutely essential that you keep drinking – water, preferably – whenever temperatures are high. But you should also make sure you eat regularly as well to replace the salts your body loses when you sweat. Any excuse for tapas, hey!
Us Brits of course like to let our hair down and have a few too many alcoholic beverages – cocktails by the pool, a bottle of Spanish rioja at dinner, you name it. Make sure you sip on water in between, and especially the morning after as alcohol is a terrible dehydrator and will make the Spanish heatwave feel all the more brutal.
Stick to the shade & cover up
The best way to avoid sunburn and heatstroke is obviously to keep out of the sun and cover up your bare skin. While we all want to bask in the sun a little while on holiday to at least have a tan to show for it afterwards, it's important to exercise caution.
You will get enough sun simply swimming in the pool/sea or walking around sightseeing. The rest of the time, seek out the shade to keep your temperature down and minimise the risk of burning.
As for clothing, light and loose fitting natural fibres are the best things to wear in hot climates. Light coloured or white linen, cotton and silk materials which will absorb sweat and allow the skin to breathe are ideal items to pack for a Spanish holiday. They also make an ideal staple for a travel capsule wardrobe.
Take out travel insurance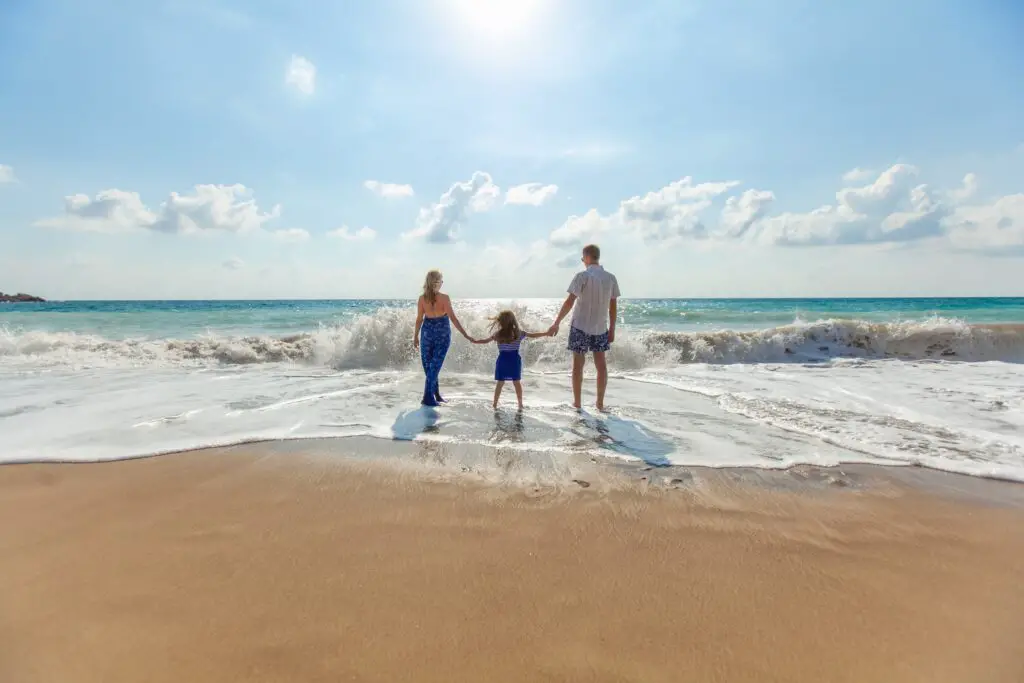 If you follow the tips above, high temperatures on holiday shouldn't put you at risk of experiencing a medical emergency. But you just never know.
Heatstroke or severe sunburn can easily lead to hospitalisation. As a national of a foreign country, you would be expected to pay for any medical treatment you receive.
In Spain, this can be especially expensive because there are a large number of private clinics and hospitals operating alongside state-subsidised public facilities. Depending on where you are, the nearest hospital in an emergency may well be private.
A hospital stay for a foreign national in Spain can easily cost thousands of pounds. If you receive care you will be legally bound to pay the fees. Your only recourse is if you have taken out good travel insurance for Spain. With the right level of cover, you will be able to claim back any fees incurred.  
---
Spain and Catalonia are fantastic and extremely easy getaways from international transport hubs such as London. They're often my go-to destinations all year round for the fantastic food, culture and stunning towns and cities (I fall more and more in love with Barcelona each time I visit!). However Spain can get seriously hot in the summer, especially in the centre and south coast of the country. I hope these tips have been a useful reminder about how to protect yourself from a Spanish heatwave.