Castleton Village in the High Peak district is one of the most admired parts of Derbyshire. The small stone village, surrounded on three sides by some of the area's most famous hills and landscapes, is often regarded as one of the prettiest villages (and indeed settings) in England's Peak District. 
Castleton is an especially popular day trip from either Sheffield or Manchester to explore the wonderful walking opportunities, its historic attractions and the variety of caverns and caves. Least of all, not forgetting to explore the charming hamlet of Castleton itself! There's a variety of tea rooms, independent specialist shops, pubs and scenic nooks and crannies to discover. There are simply plenty of wonderful things to do in Castleton all year round!
Castleton is actually one of my favourite places in the Peak District. Yes it's touristy and a bit busy, but it's full of wonderful character and striking landscapes that can't be rivalled. 
In this Castleton guide, I'll delve into all the very best things to do in Castleton, along with some interesting historical facts and insider tips from having lived nearby, and visited on multiple occasions.
*This post may contain affiliate links meaning should you purchase a product via this link, I'll earn a small commission at no extra cost to you. See my privacy and disclosure policy for more.*
PIN FOR LATER:
---
A Short History of Castleton (and the landscape)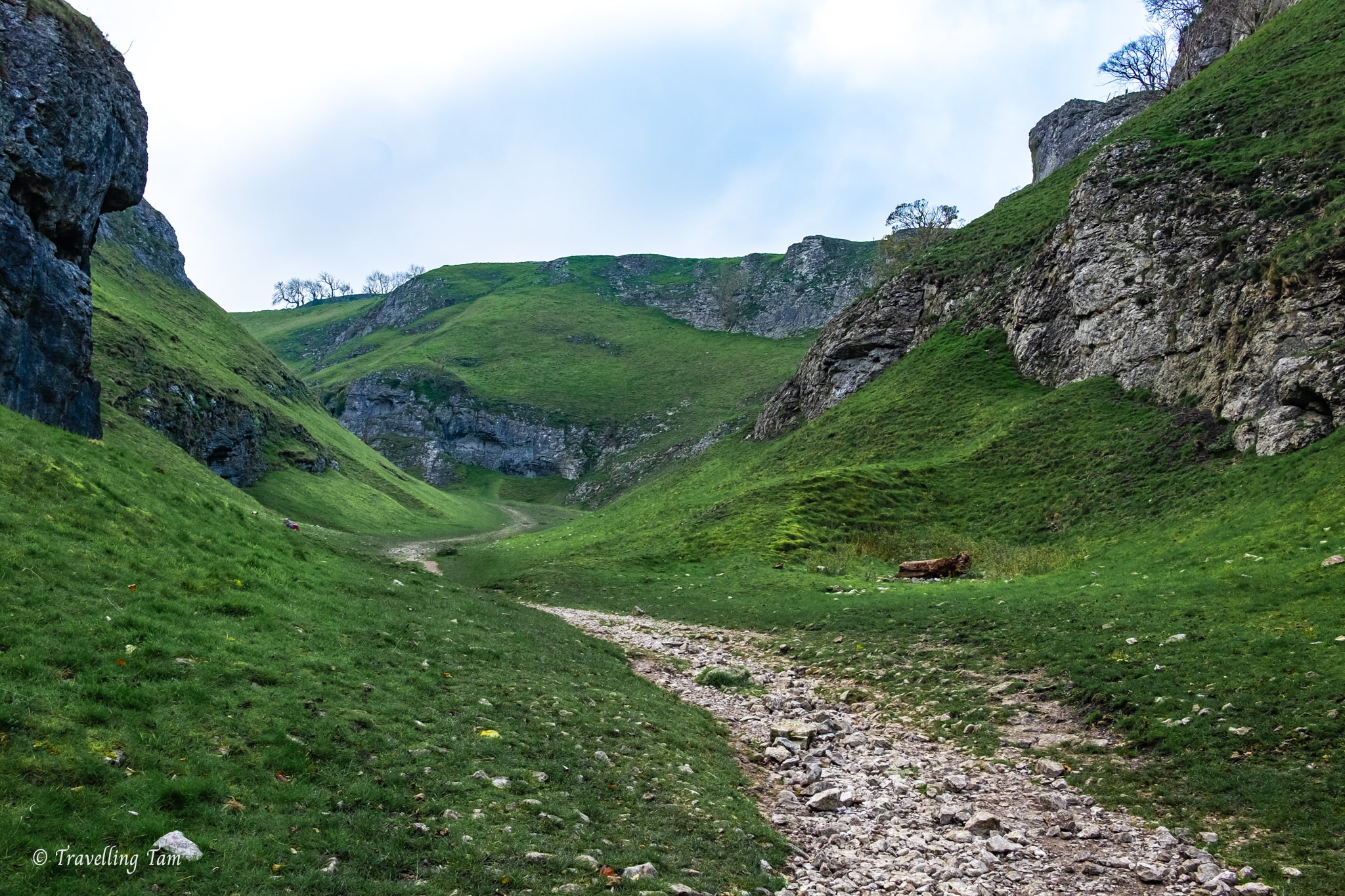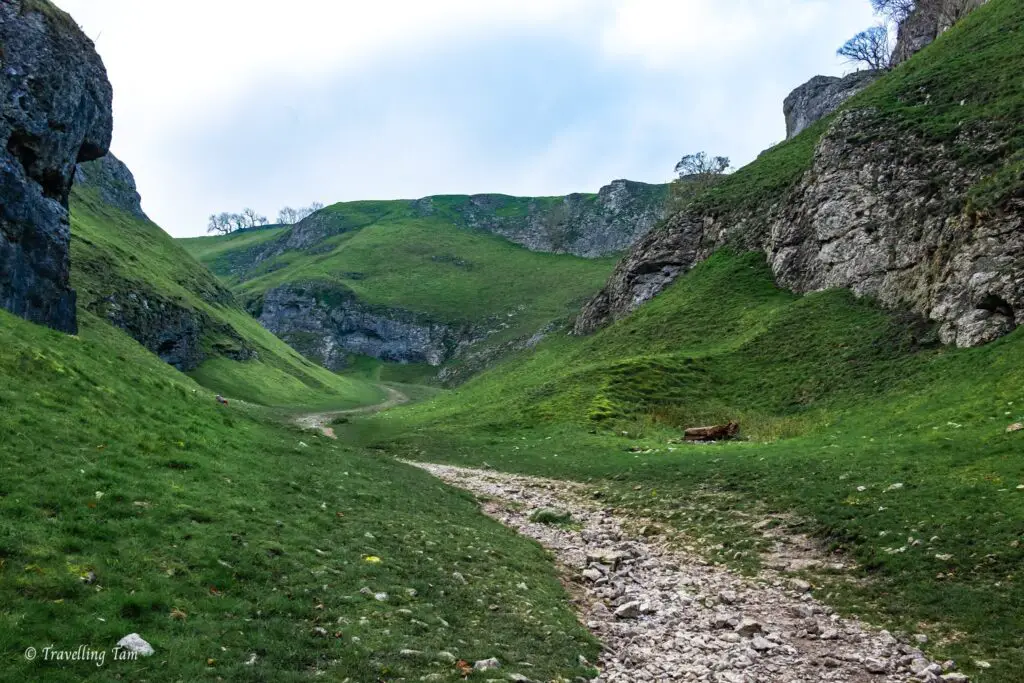 Modern day Castleton is situated at the boundary of two very different geographies: the gritstone plateau of 'Dark Peak' to the north, and the gentler 'White Peak' formed of carboniferous limestone, to the south. 
Over millions of years, various water action over the limestone rock has resulted in the southern area becoming dotted with caves and caverns. Around 330 million years ago the spectacular gorges like Winnats Pass and Cave Dale, were once incredibly at the bottom of deep lagoons (reefs beds).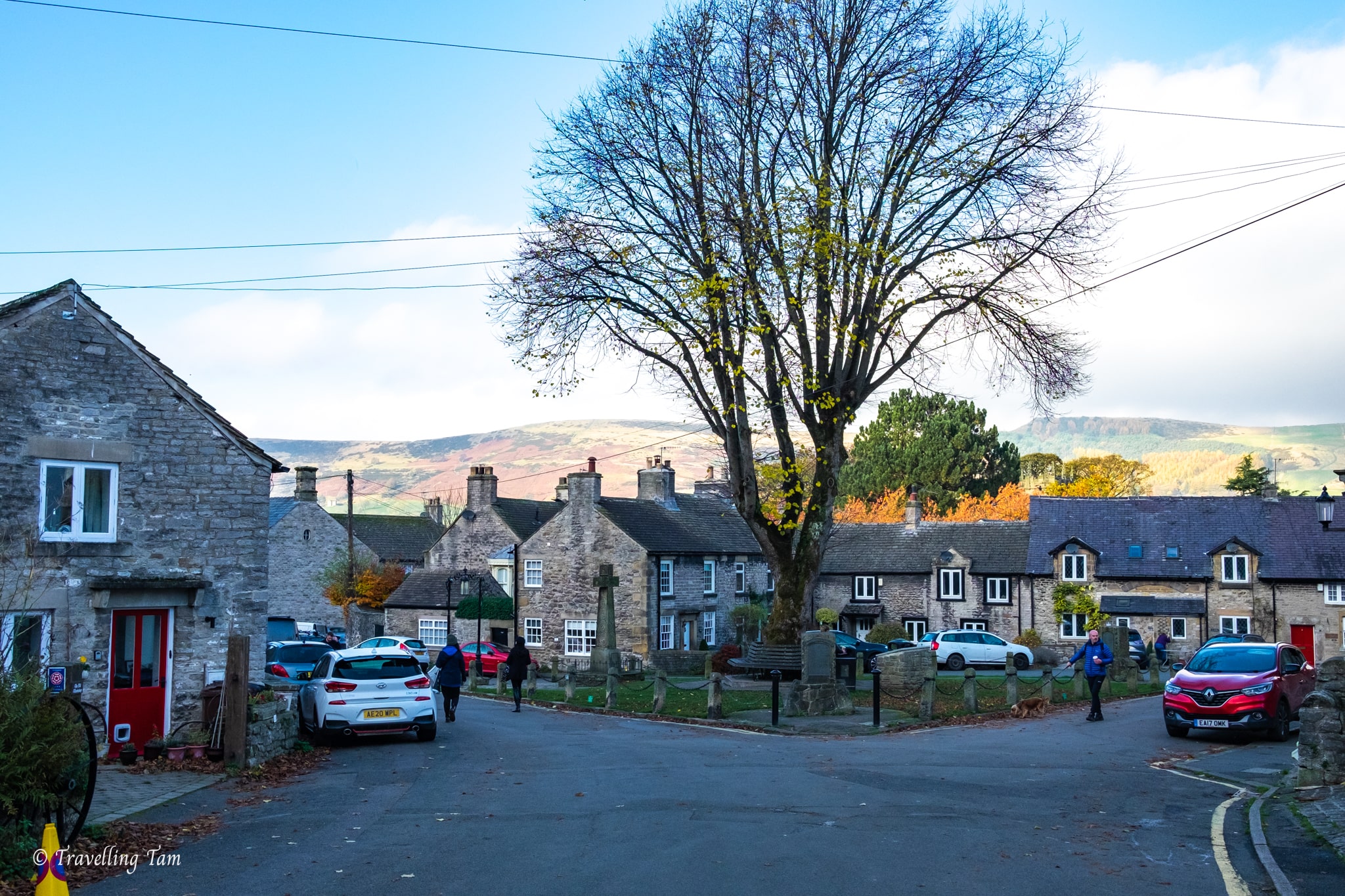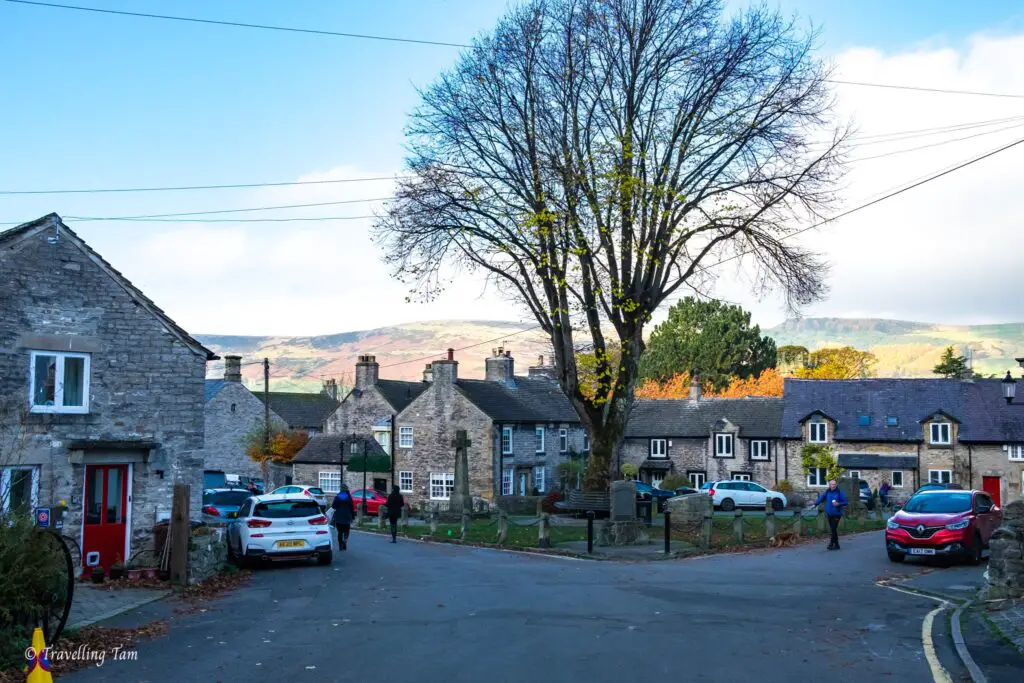 Castleton Village was originally settled within this geography by the Celts in the late 12th century. However, this wasn't until 100 years after the most prominent part of the landscape was built, Peveril Castle. You can read more about this castle below!
That makes Castleton Village over 1,000 years old – it's even mentioned in the Domesday Book of 1086! 
Superseding the Celts were the Romans who made the area prosperous through lead mining. In fact, one of their mines, 'Odin Mine', still exists as a Scheduled Ancient monument and is one of England's oldest mines.
The Romans not only mined lead in Castleton though, they also discovered something even more beautiful (and unique!) – Blue John.
Blue John is a semi-precious yellow and blue fluorspar mineral used to make jewellery and ornaments. It can only be found here in Castleton. It once had 16 mines dedicated to its extraction. Today there are still two Blue John Stone mines in operation: Blue John Cavern and Treak Cliff Cavern.
Even from this short snippet of history alone, I'm sure you can see why Castleton is such an interesting place in the Peak District to visit!
The best things to do in Castleton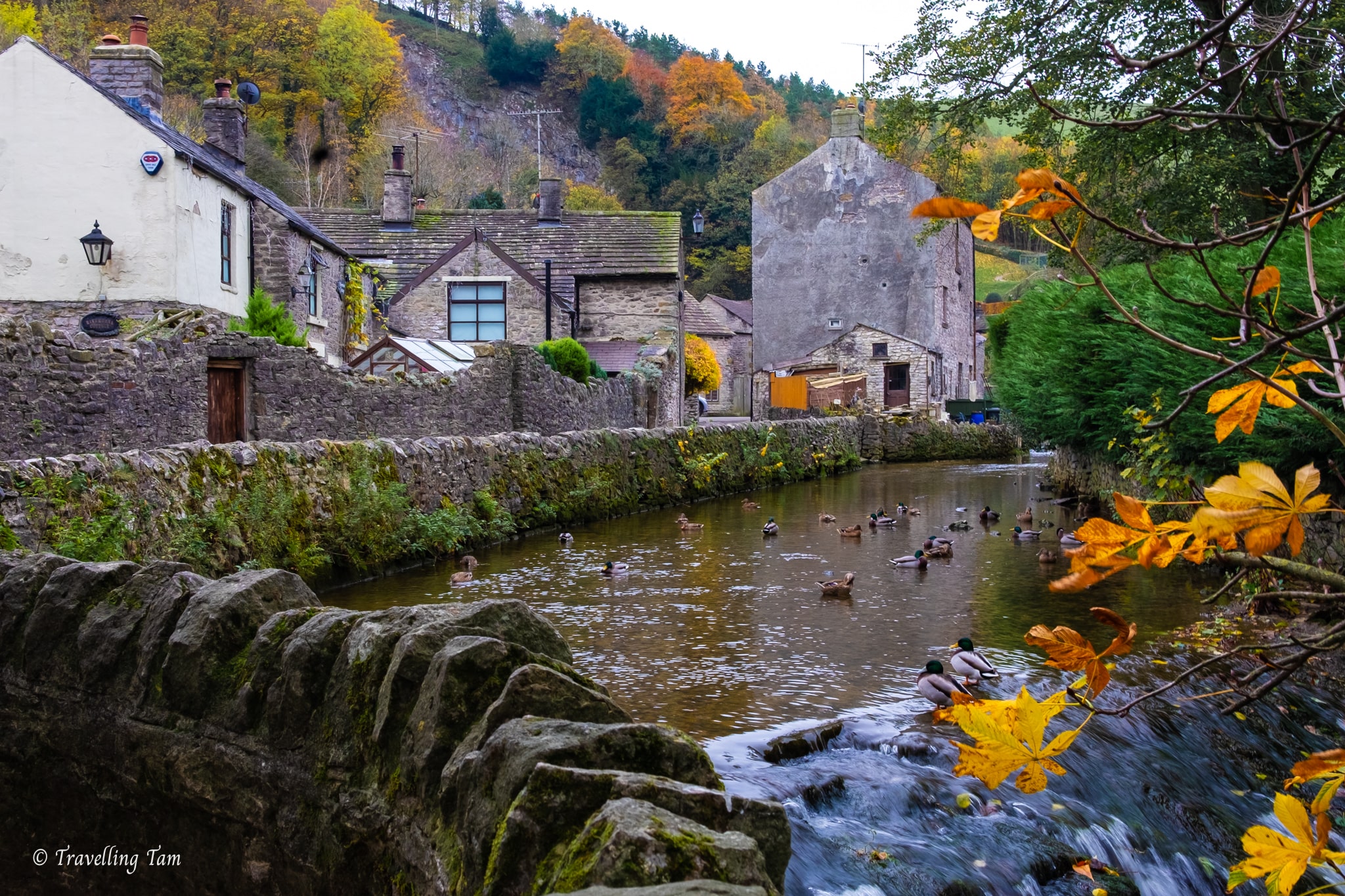 Whether you have just a day, a week or a weekend, there's a variety of things to do in Castleton. Here are the highlights:
1. Hike up Mam Tor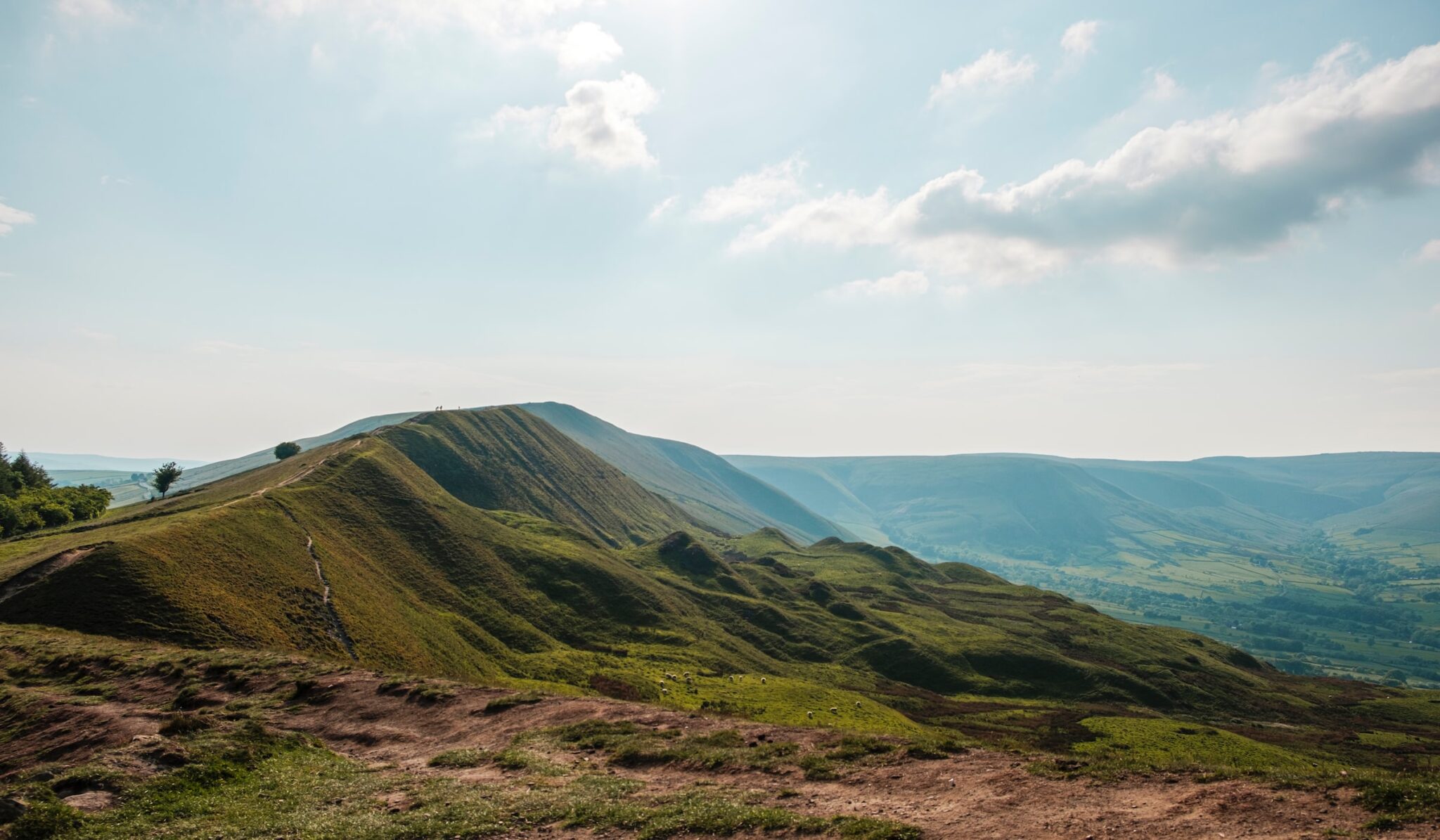 Castleton is the launching pad to explore the stunning Hope Valley and its much-loved dramatic scenery.
One of the most popular things to do in Castleton for people who love walking, is to hike up Mam Tor (otherwise known as 'Mother Hill' named as such due to frequent landslides forming a series of smaller 'child' hills beneath it).
There are multiple ways to walk up Mam Tor, the easiest being the circular walk from Mam Nik National Trust car park which is 3 miles/5km, taking around 1.5-2 hours. There are also longer walks from Castleton itself which take in other landscapes of interest, such as the four hour 8 mile/13km Cave Dale and Mam Tor circular, returning along Lose Hill summit and back into Castleton.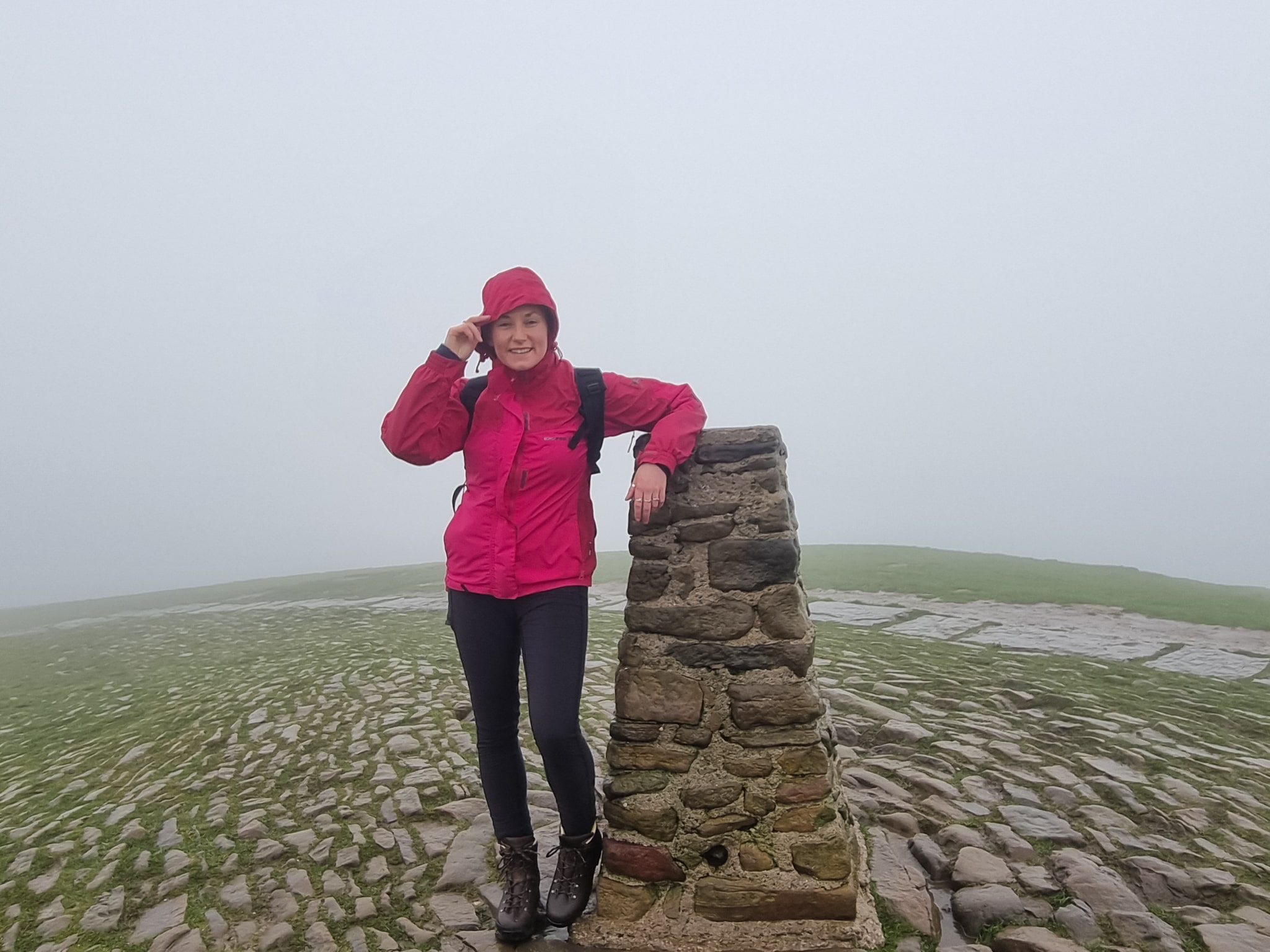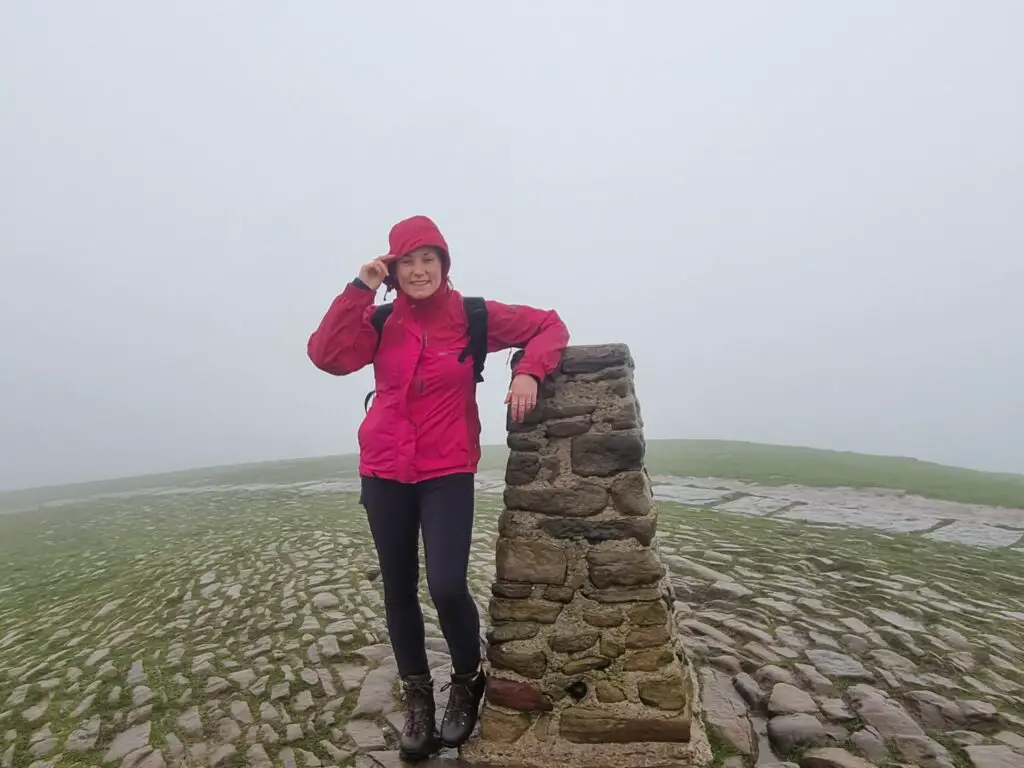 On a nice day, Mam Tor affords wonderful views. Let's just hope you get better visibility than what I had on my first time visiting!
2. Visit the free museum
Castleton Village Museum located in the Visitor Centre, is a free exhibit showcasing the geology, archeology and history of the areas inhabitants, industry and its significance as a Norman fortified town.
It'll give you a good overview of everything you need to know about Castleton, so it's a good idea to squeeze this in early on in the day to help bring the village to life.
3. Visit Peveril Castle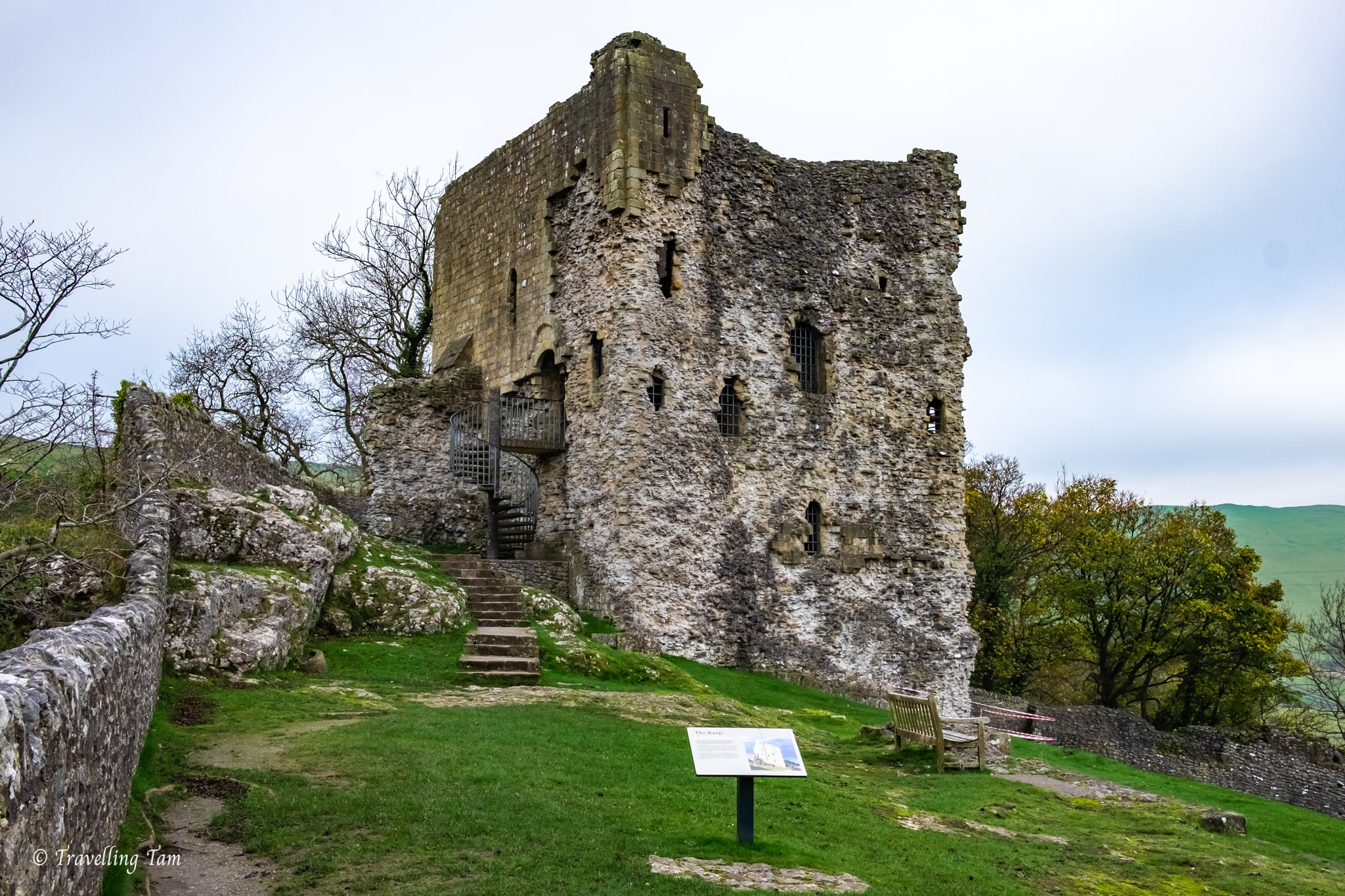 Built shortly after the Norman conquest of 1066 and 100 years before Castleton, Peveril Castle sits dominantly above the village on a hill. You really can't miss its imposing presence! 
The castle's founder, William Peveril, was a follower of William the Conqueror and for supporting the Norman Conquest, Peveril was rewarded. Legend has it that Peveril was actually his illegitimate son which is why he was rewarded so generously and managed to build the castle!
Now just ruins, Peveril Castle doesn't look like much as all that's really left is the keep. However join a free guided tour for a history lesson by volunteer – it'll open up a whole other perspective on this fascinating little castle. I highly recommend a tour if possible, as otherwise you may well leave a little unimpressed.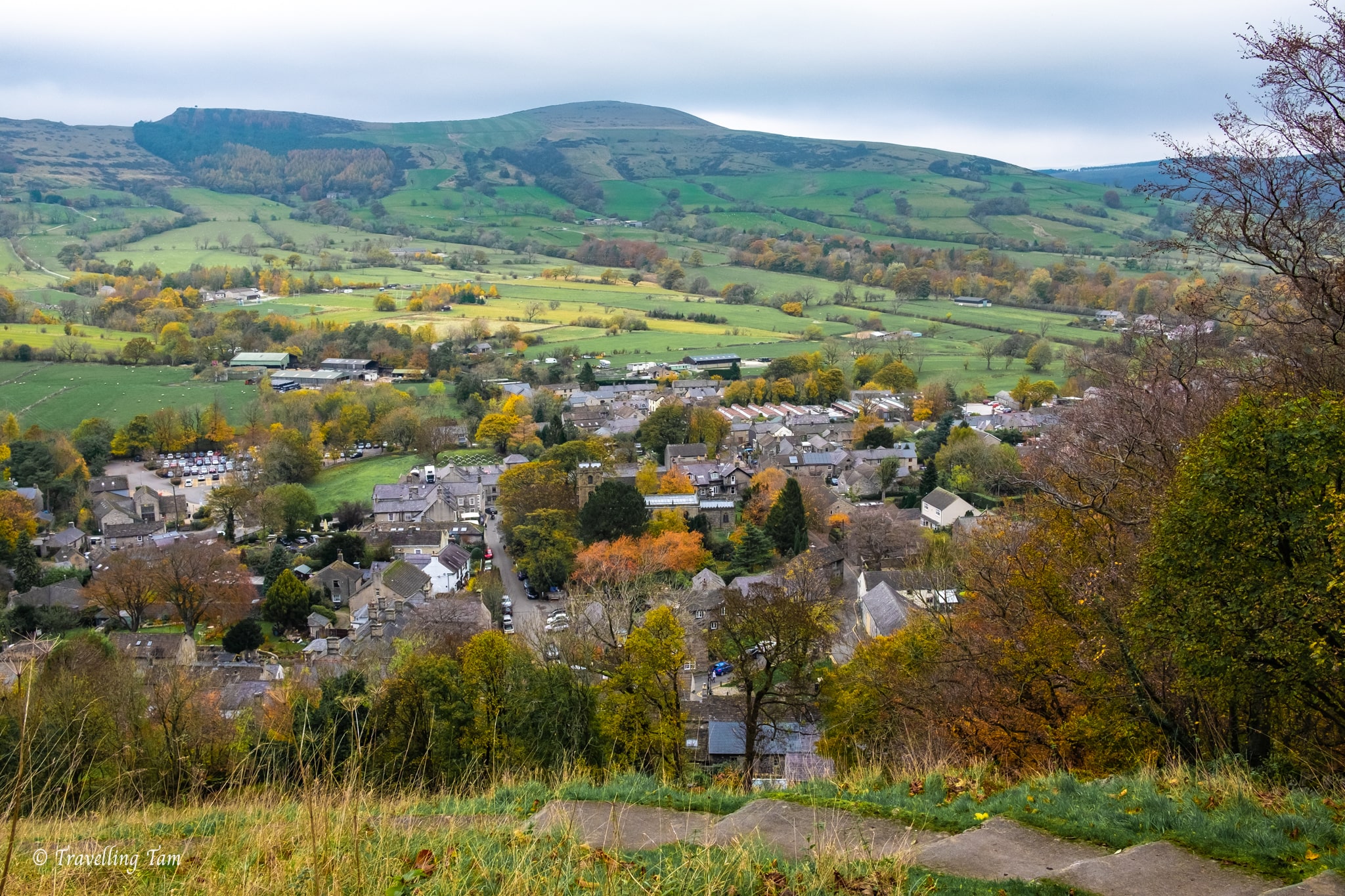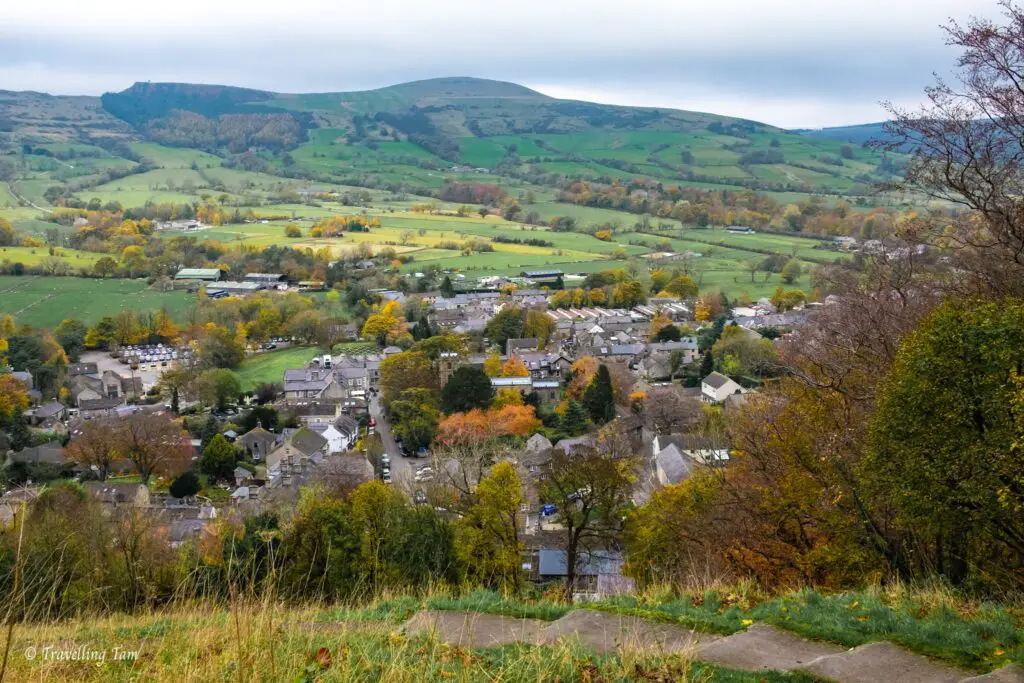 Managed by the English Heritage, tickets cost £7 per person. Be prepared to get puffed walking up the steep hill to access it, and don't forget to look over towards the village and over the back wall to stunning Cave Dale below.
4. Explore the variety of show caves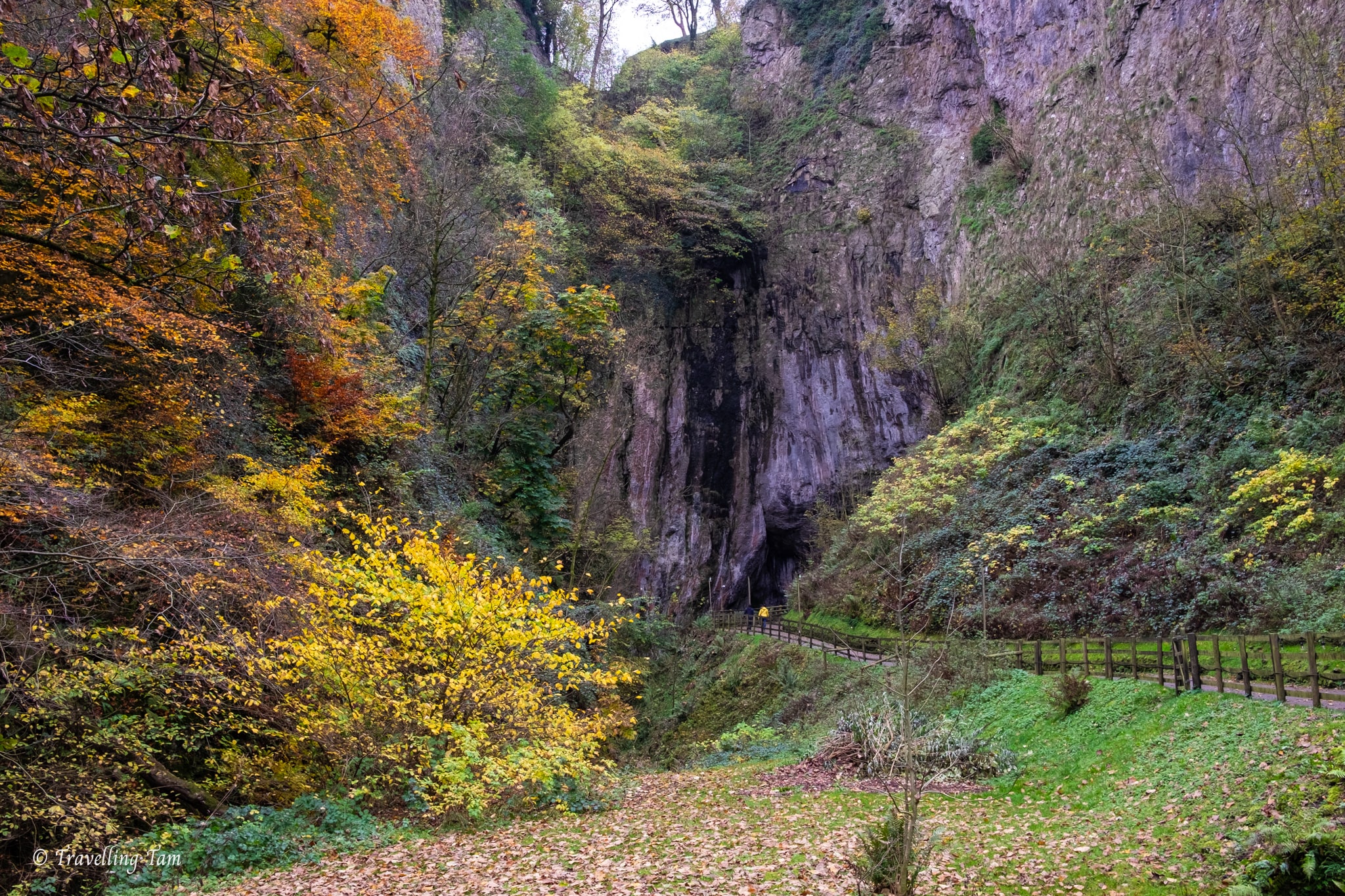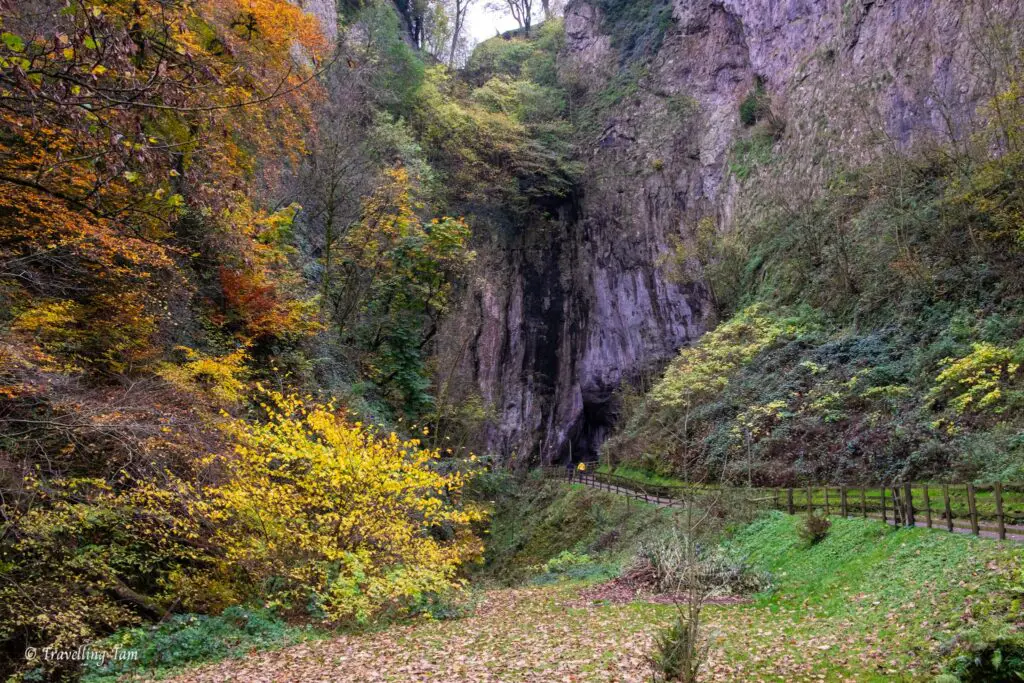 Castleton is home to four spectacular show caverns: Peak Cavern (formerly known as Devil's Arse!), Speedwell Cavern, Blue John Cavern and Treak Cliff Cavern. Some of these caverns are natural caves, whereas others are man-made former mines. Each cave offers visitors to Derbyshire something different.
The Peak Cavern is almost entirely naturally formed and has the largest cave entrance in Britain. It is located in the gorge below Peveril Castle. It got its original name of the Devil's Arse (which was first recorded as such in 1586), because of the flatulent-sounding noises when the water drains! The name however was changed to avoid offending Queen Victoria who was visiting for a concert! Entrance to Peak cavern is by a ticketed tour only. 
Speedwell Cavern is a former 200 year old lead mine, now flooded and accessible only by boat. Boat tours last around 1 hour and are suitable for all the family. Tours run at different intervals during the day between 10:00 – 16:00 in winter and 10:00 – 17:00 in summer. 
Treak Cliff Cavern is most famous for its stalagmite and stalagmite formations as well as being home to the famous Blue John Stone. Unlike the other caverns, Treak Cliff can be taken as a self guided tour and there is also a small museum, gift shop and a cafe. It is one of two caves where Blue John is still actively mined, the other being Blue John cavern.
Blue John Cavern is the furthest cave out of Castleton, just below Mam Tor, and the main ticket area and shop is a very small, modest building. This cavern is home to eight varieties of fourteen known Blue John stones. On a guided tour you'll see all the caves wonders including the Waterfall Cavern with its multicoloured dome and Lord Mulgraves Dining Room where he entertained miners! As there is no internet here, tickets cannot be bought online and must be purchased on the door.
5. Walk through Cave Dale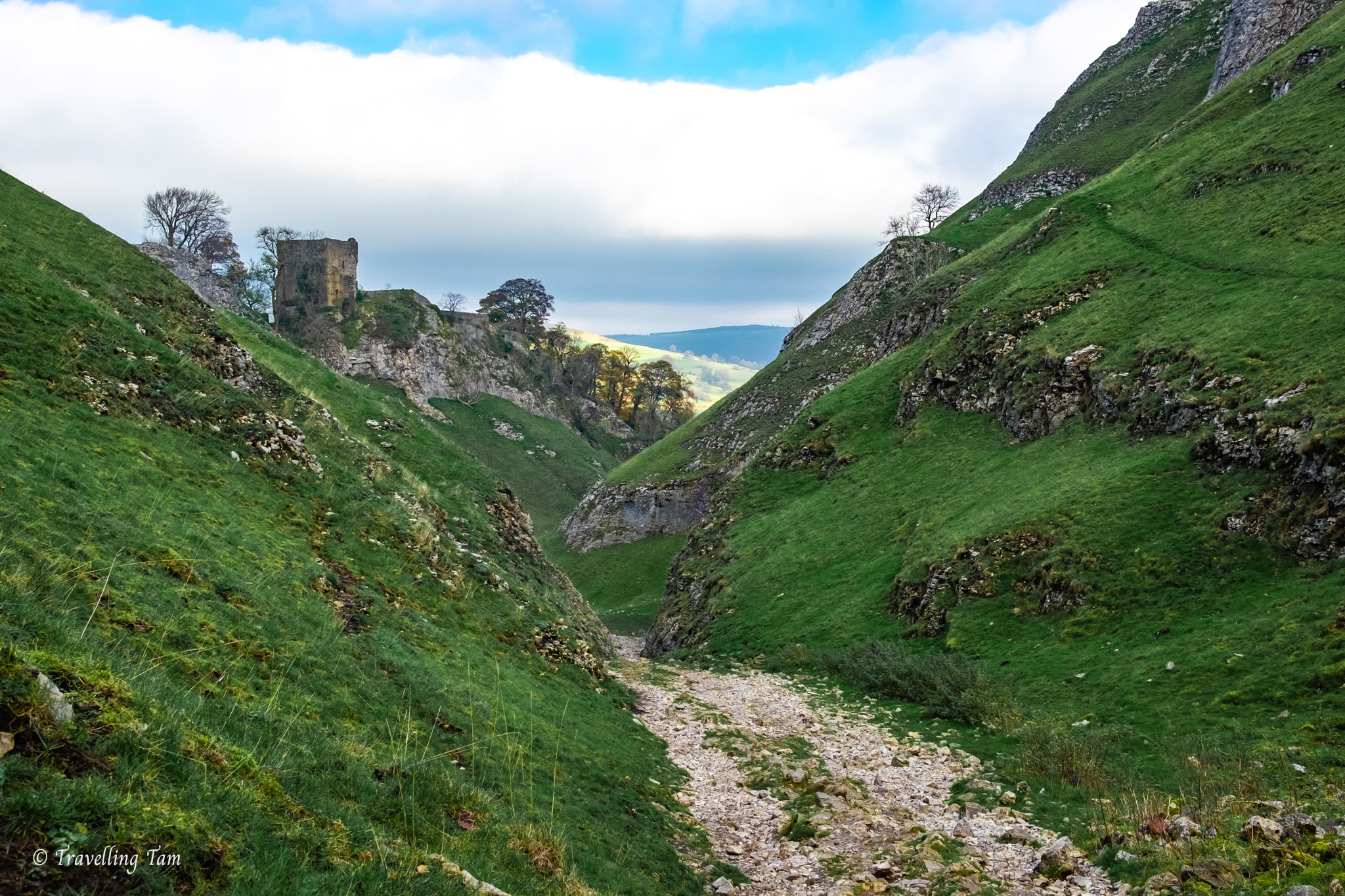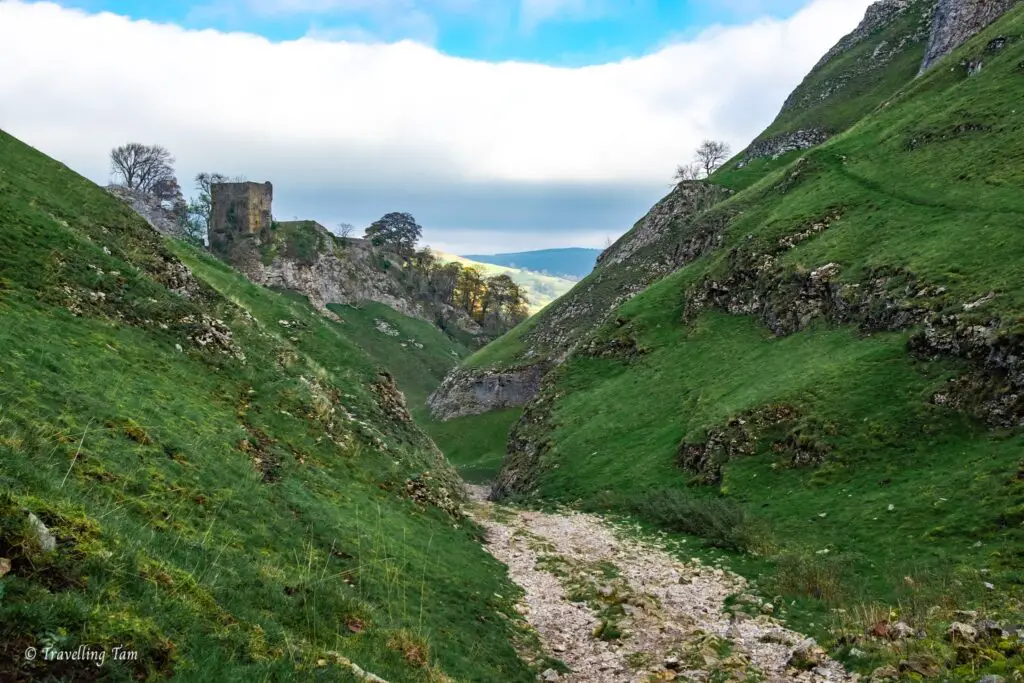 Cave Dale is a dry limestone valley formed by glacial meltwater carving out some pretty epic scenery. Some of the surrounding grassy banks are over 50 metres high!
What makes the setting of Cave Dale even more impressive is imposing Peveril Castle atop the rocky hill, making the landscape seem sort of Game of Thrones-esque!
Accessed from the village, Cave Dale is the start of the Limestone Way, a 46 mile long distance footpath which finishes in Rocester in Staffordshire. You really don't need to walk that far to enjoy Cave Dale though. Just waking up a few miles and back will give you a real appreciation for this incredibly unique landscape.
The path is all loose rocks which are much harder to walk on than you may think. Good footwear with ankle support is recommended, and be prepared to not go very fast! In winter or after heavy rain, the footpath can also turn into a mini stream.
6. Check out shops including Blue John jewellery
Castleton is home to a variety of very interesting shops which are a delight to wander around.  Most of them sell jewellery made with the local famous Blue John Stone. It's actually a very beautiful and fairly affordable stone if you're looking to buy something special as a gift or to remember your trip to Castleton by!
The Carlton Emporium is a vintage homewares store full of all sorts of interesting and very unusual bits-n-bobs. It's definitely worth having a little look at.
There's also a couple of outdoor clothing and equipment stores too which are always good to support rather than buying gear online.
7. View the epic scenery of Winnats Pass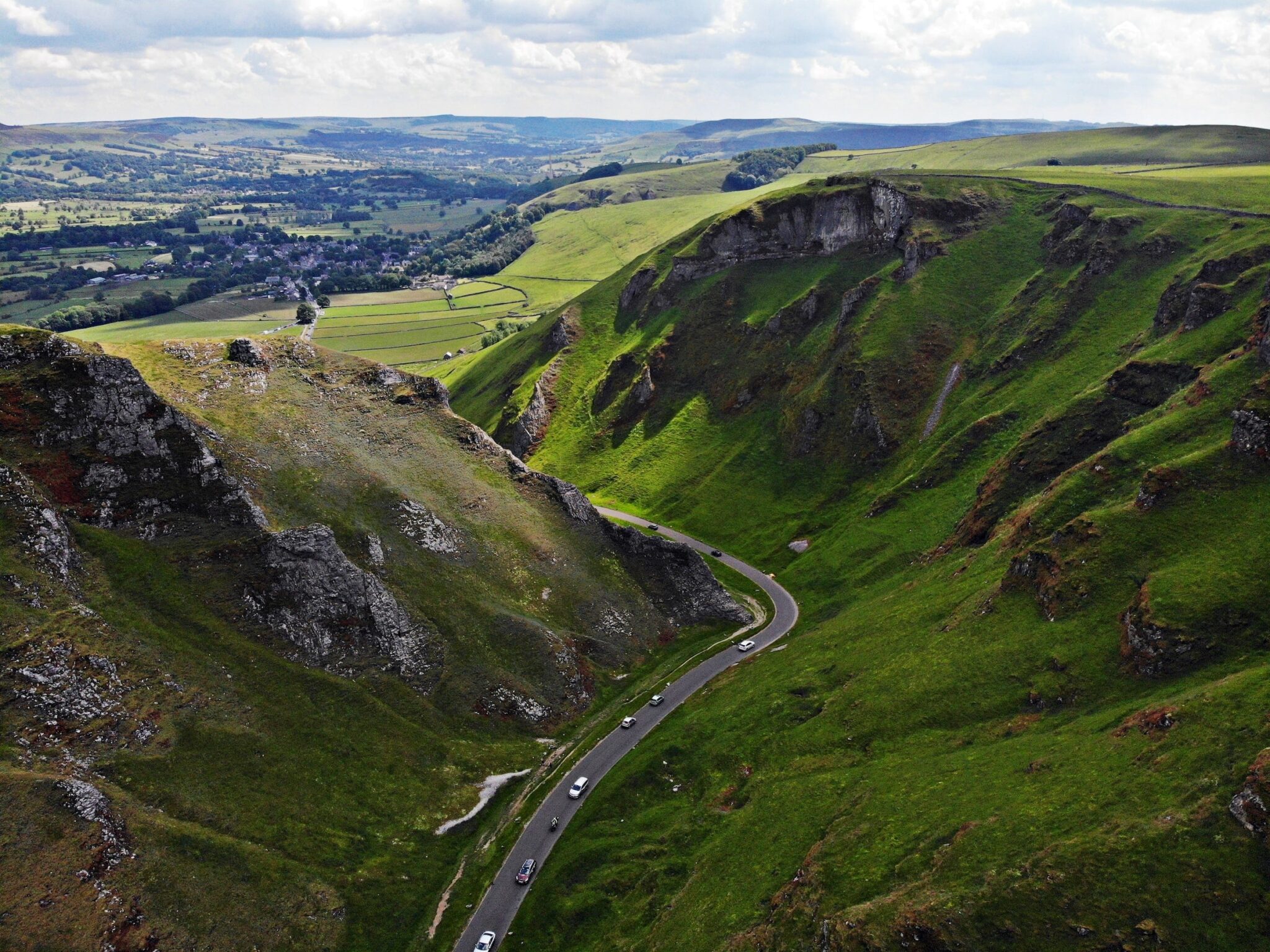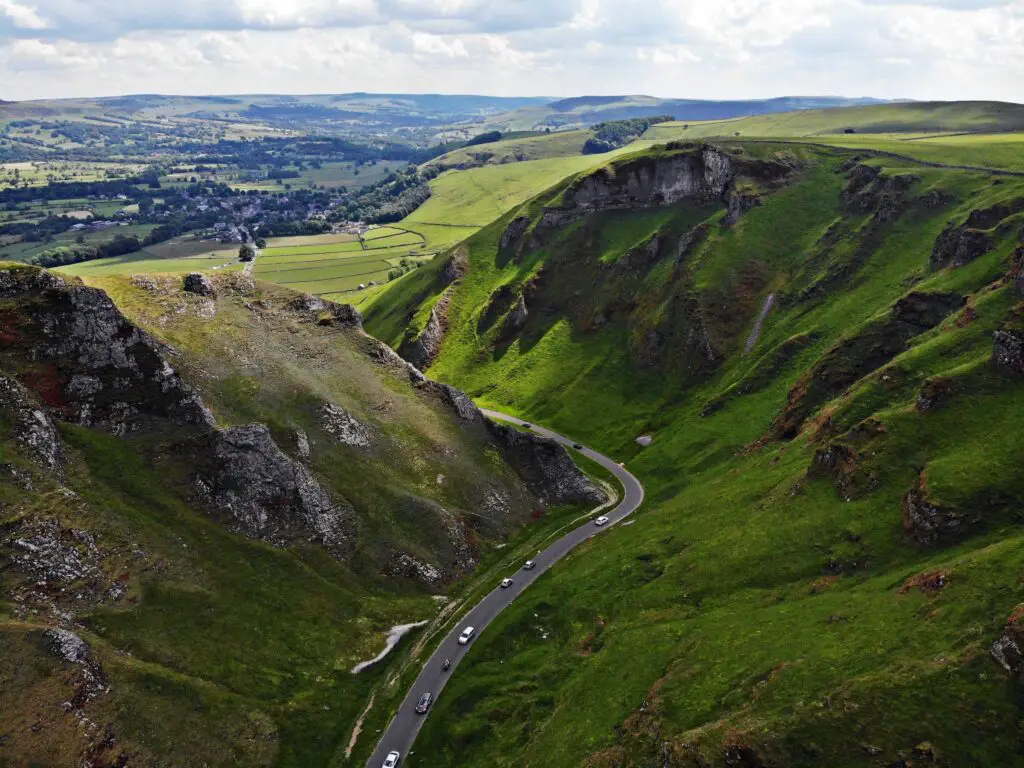 Winnats Pass is another epic limestone gorge of the area, once the bottom of a seabed. Its name is short for 'wind gates' due to the nature of how the wind swirls through the gorge. 
A road leads through the centre of Winnats Pass at a 28% incline, so many people's first experience of it will be driving through it, and no doubt being compelled to pull over and take some pictures!
You can either just appreciate the scenery from the car or you can climb (or more so stagger/scramble!) to the top for a spectacular bird's eye view of the magnificent gorge.
8. Experience Christmas at Castleton Village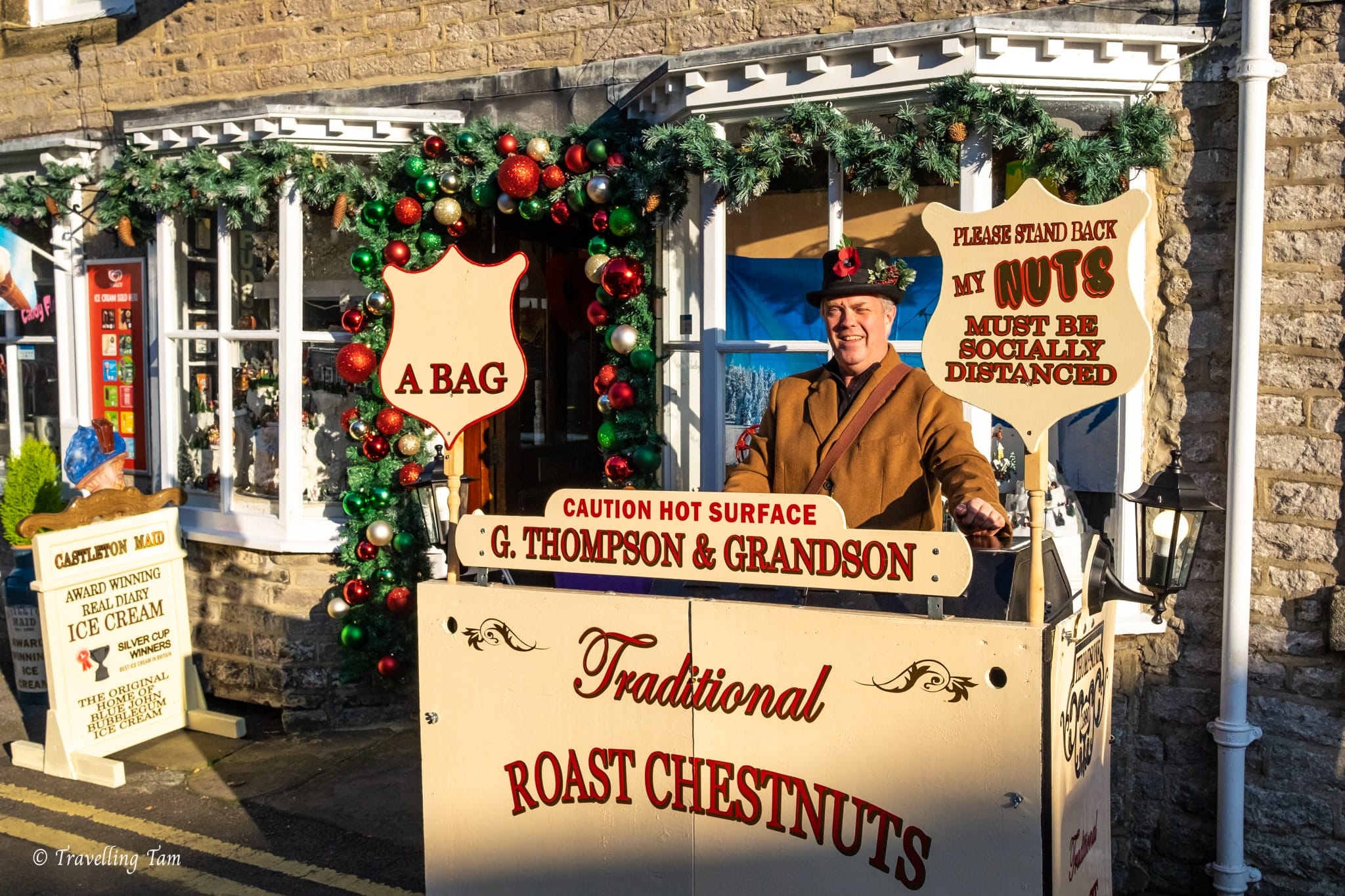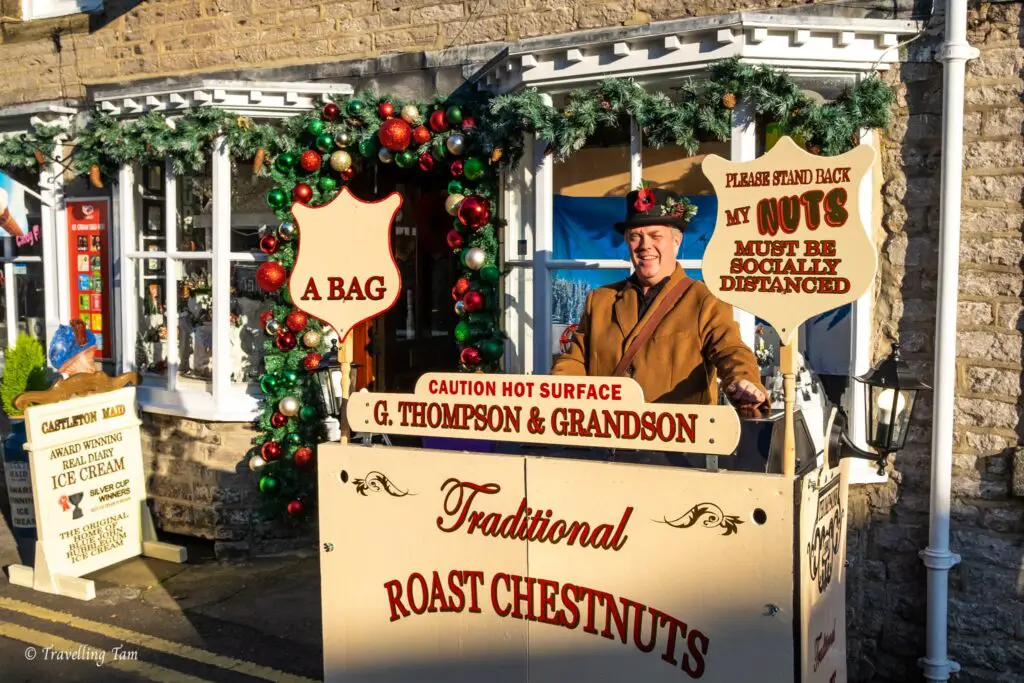 Castleton is well-known for its Christmas festivities which many people make an annual pilgrimage from all over the north of England to experience. Lit up in mesmerising glittering lights and dotted with Christmas trees, the pretty town also puts on many wholesome family-friendly Christmas activities.
From traditional roast chestnut vendors, Christmas carols concerts in the Peak Cavern, meeting Santa at the visitor centre grotto and the indoor Christmas Markets – there are plenty of fantastically festive things to do in Castleton in December. 
9. Have a cream tea at one of many tea rooms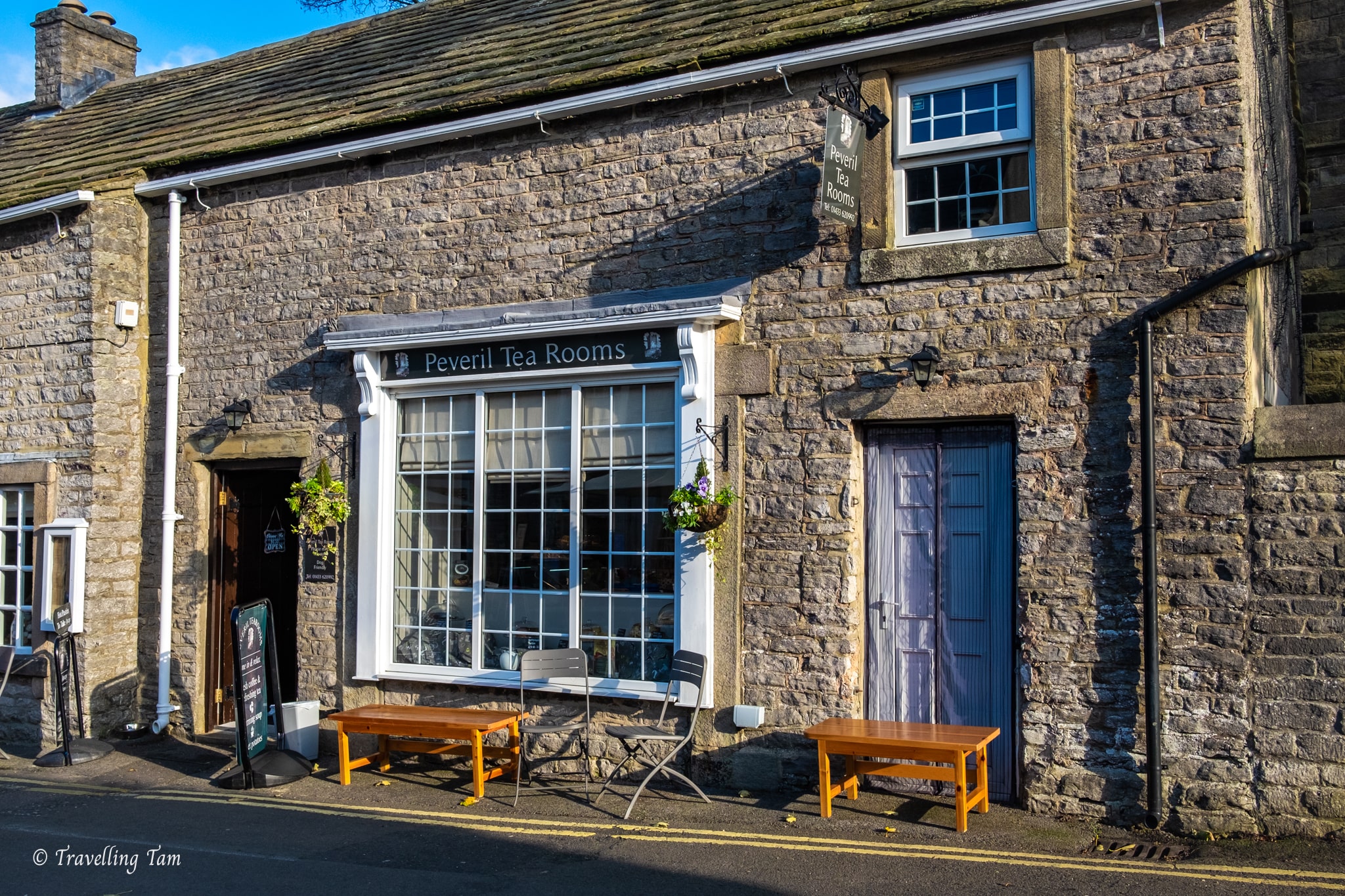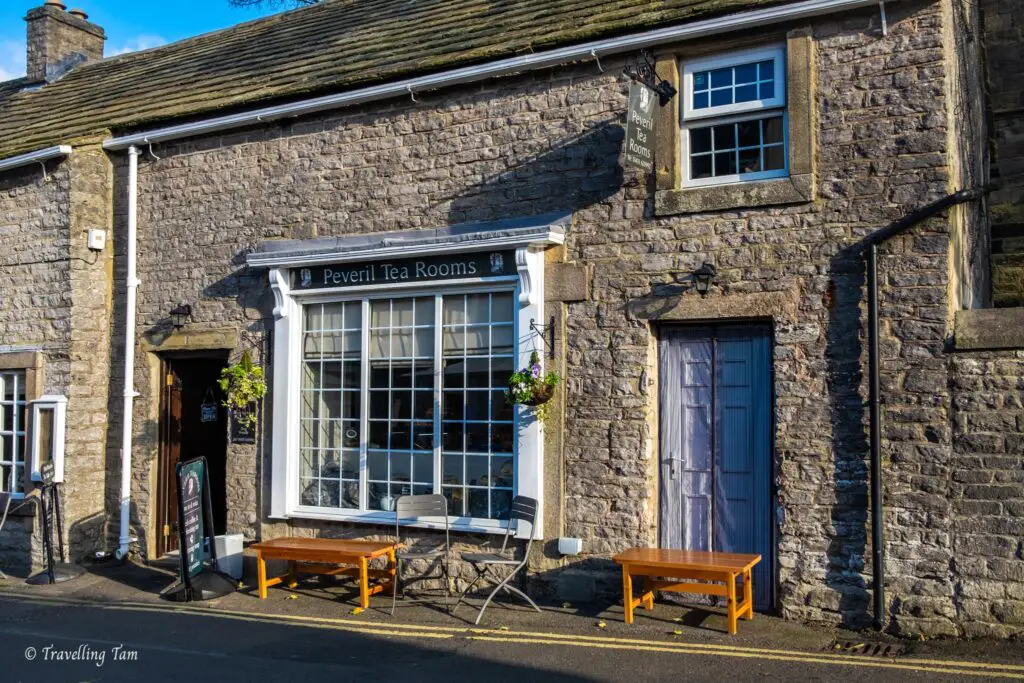 One thing Castleton is not short of is tea rooms. You'll find cute places for lunch or a famous British cream tea dotted all over the village.
The Bay Tree Tea Room or Peveril Tea Rooms are both great for a light lunch like a jacket potato, soup or sandwich. One of the most highly regarded afternoon teas, with a delicious selection of small sandwiches, scones with jam and cream and a big pot of loose leaf tea can be had at Tilly's of Castleton.
How to get to Castleton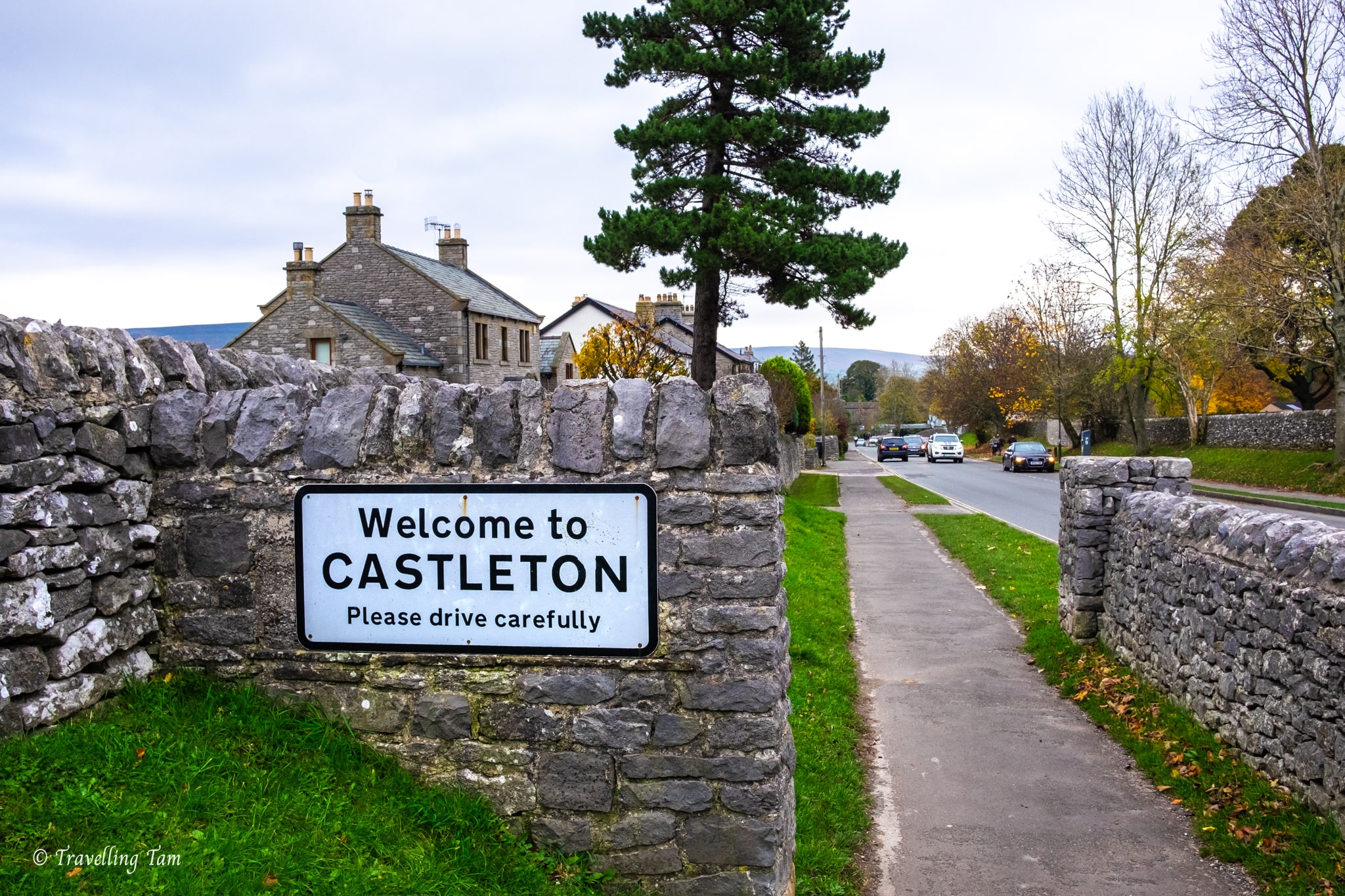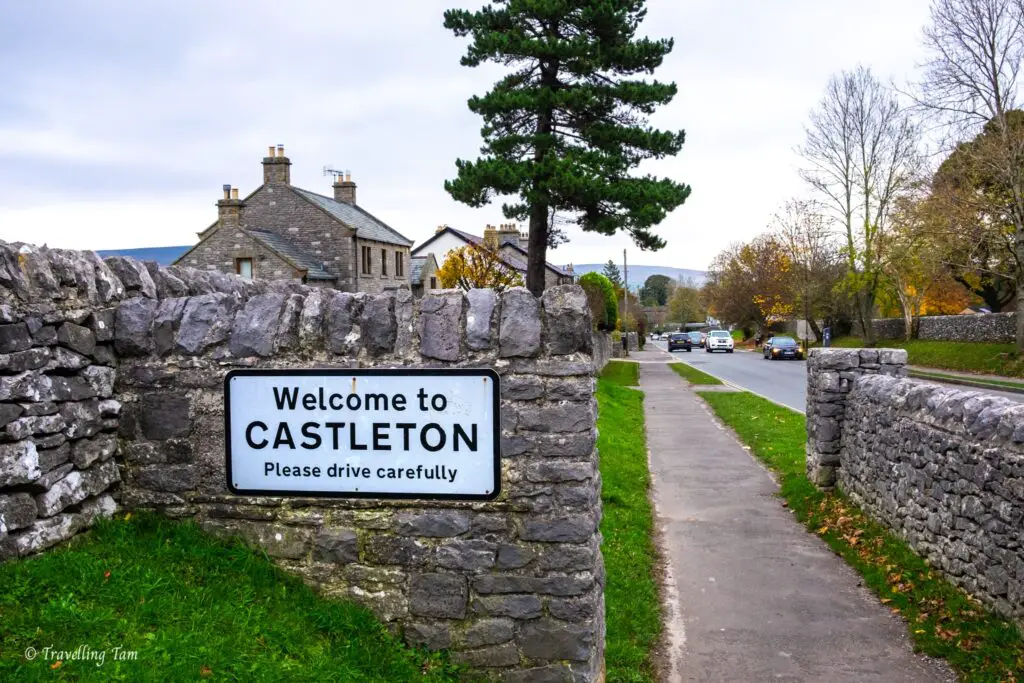 The village of Castleton is located in Derbyshire, 16 miles away from the centre of Sheffield, and 29 miles from Manchester. There are multiple ways to get to Castleton.
– Castleton by car
The easiest way to get to Castleton is by car. There are plenty of car parking options. A large paid car park is adjacent to the visitor centre taking coins and online payments. There is also roadside pay and display parking all along Old Mam Tor Road nearest the village end.
Free car parking in Castleton can be found further along Old Mam Tor Road near Treak Cliff Cavern, away from the village end, taking only a few minutes to walk into the village again.
– Castleton by public transport from Sheffield
From the centre of Sheffield you have two options for reaching Castleton. The most convenient and cheapest way is the 271 bus direct into the centre of Castleton, taking just over an hour. 
The second option is to catch the train with Northern Railway to the village of Hope. From there, you can either walk the 1.6 mile (30 minute) route to Castleton, or jump on the 173 bus. 
– Castleton by public transport from Manchester
To get to Castleton from Manchester, first take the train with Northern Railway to Bamford. From there, you can catch the 271 bus a few minutes down the road to Castleton.
– Castleton from Manchester by group tour
If you haven't got your own transportation or don't like the idea of navigating public transport, you can always opt to see the highlights of Derbyshire and Castleton on a guided tour. 
Where to stay in Castleton
Planning in visiting Castleton for longer than just a day trip? Well you'll be spoilt with plenty of cute B&Bs, cottages and hotel rooms. Here are some of the best places to stay in Castleton.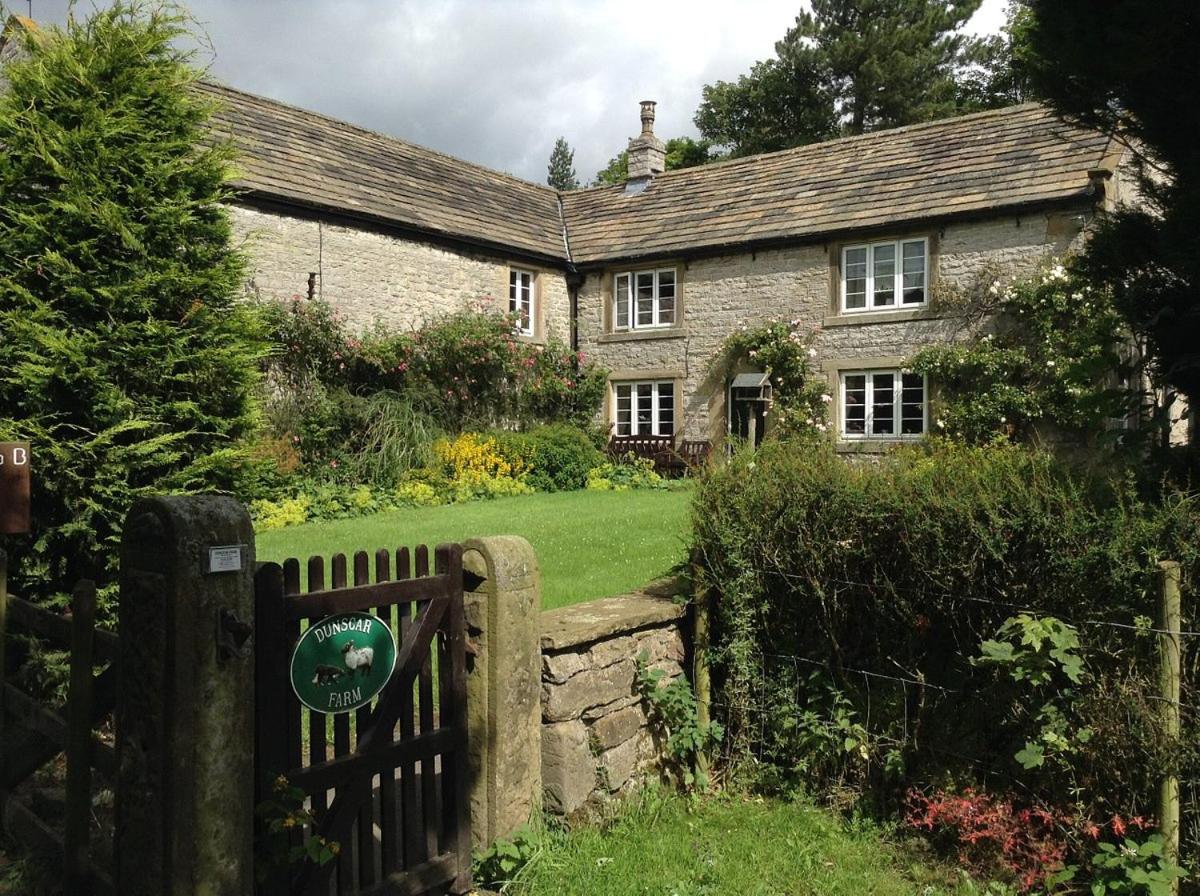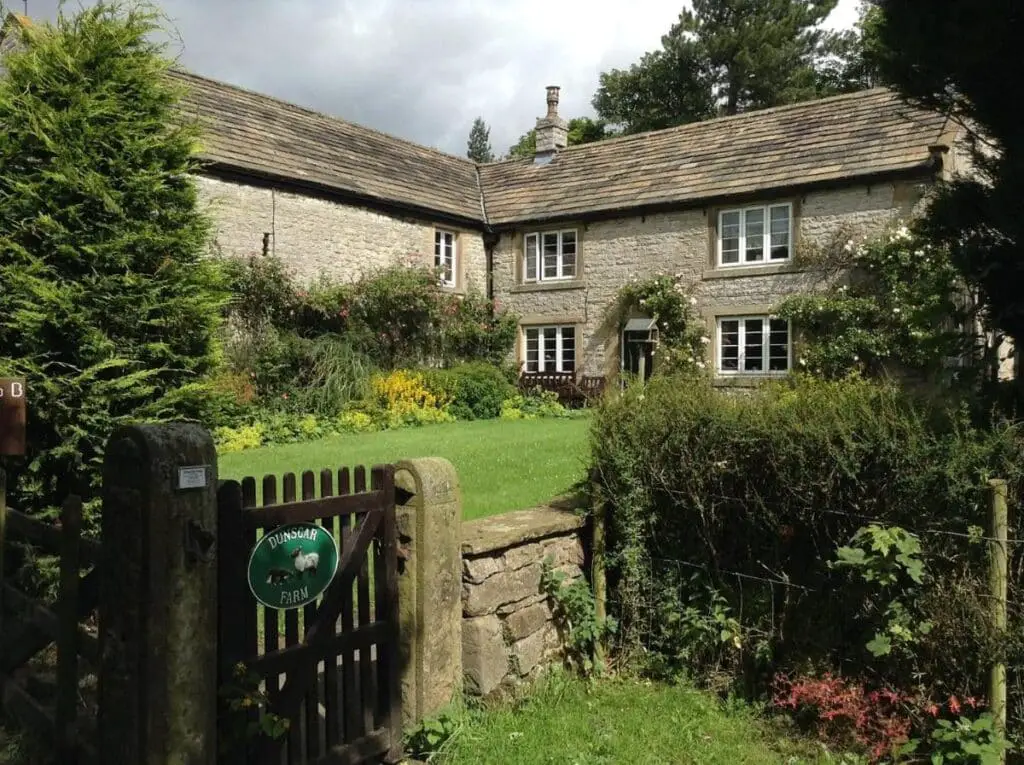 Dunscar Farm is a picturesque B&B accommodation option a few minutes walk away from the village (and therefore tourists!), offering a true relaxing Derbyshire break. View property.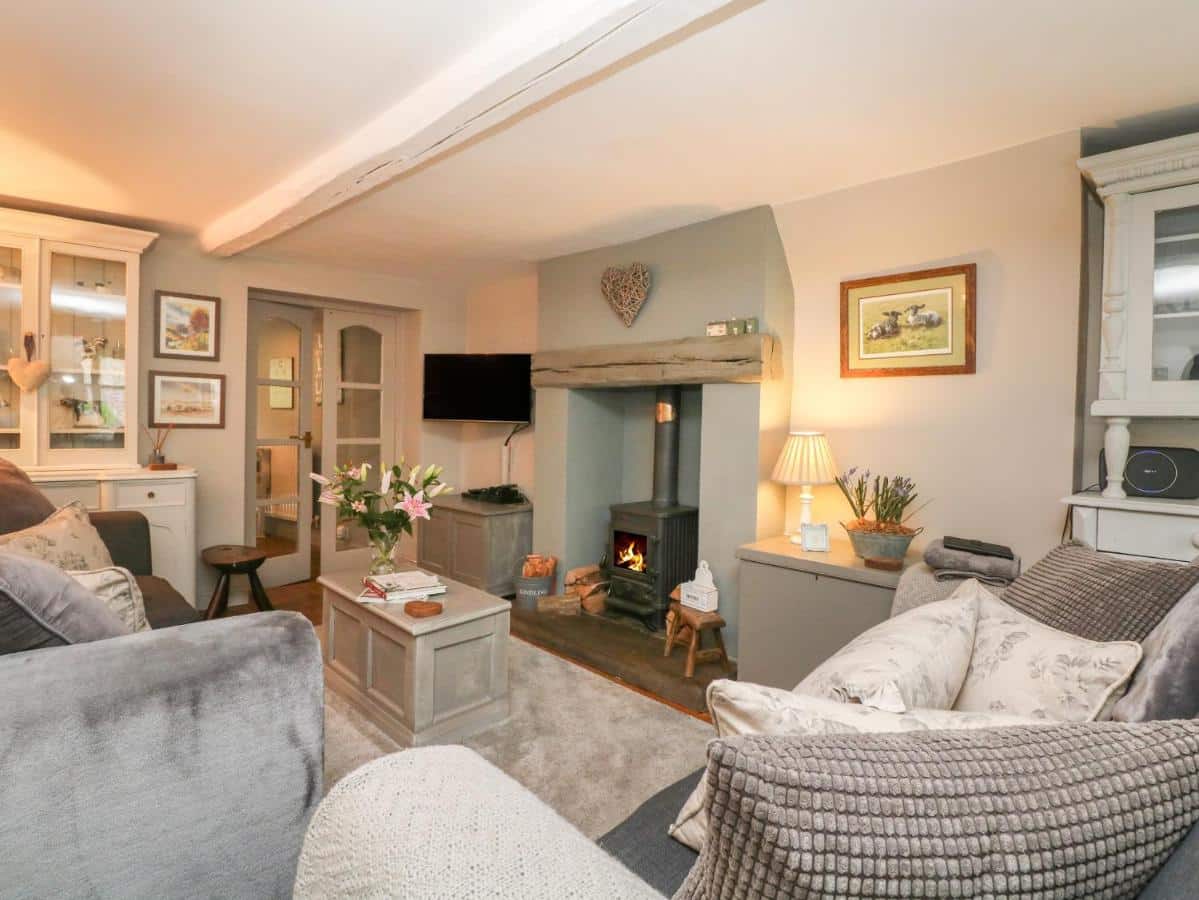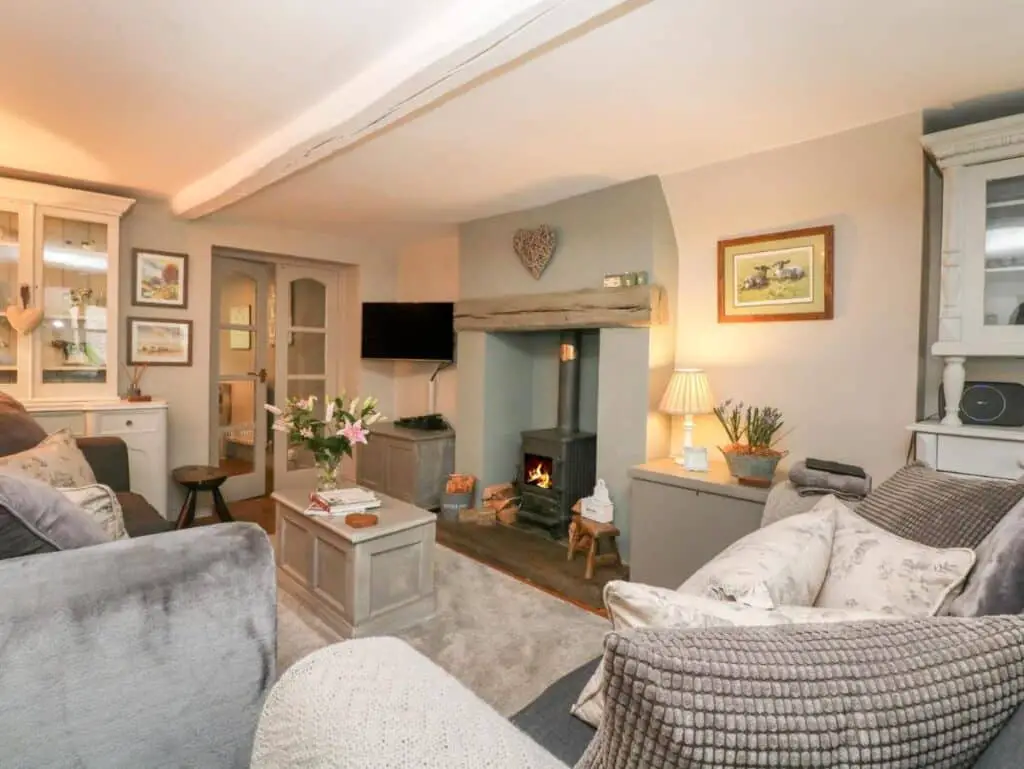 This stunningly presented three bedroom holiday cottage with a private garden, sleeps up to six people so you can enjoy the offerings of Castleton with the whole family, or a group of friends. View property.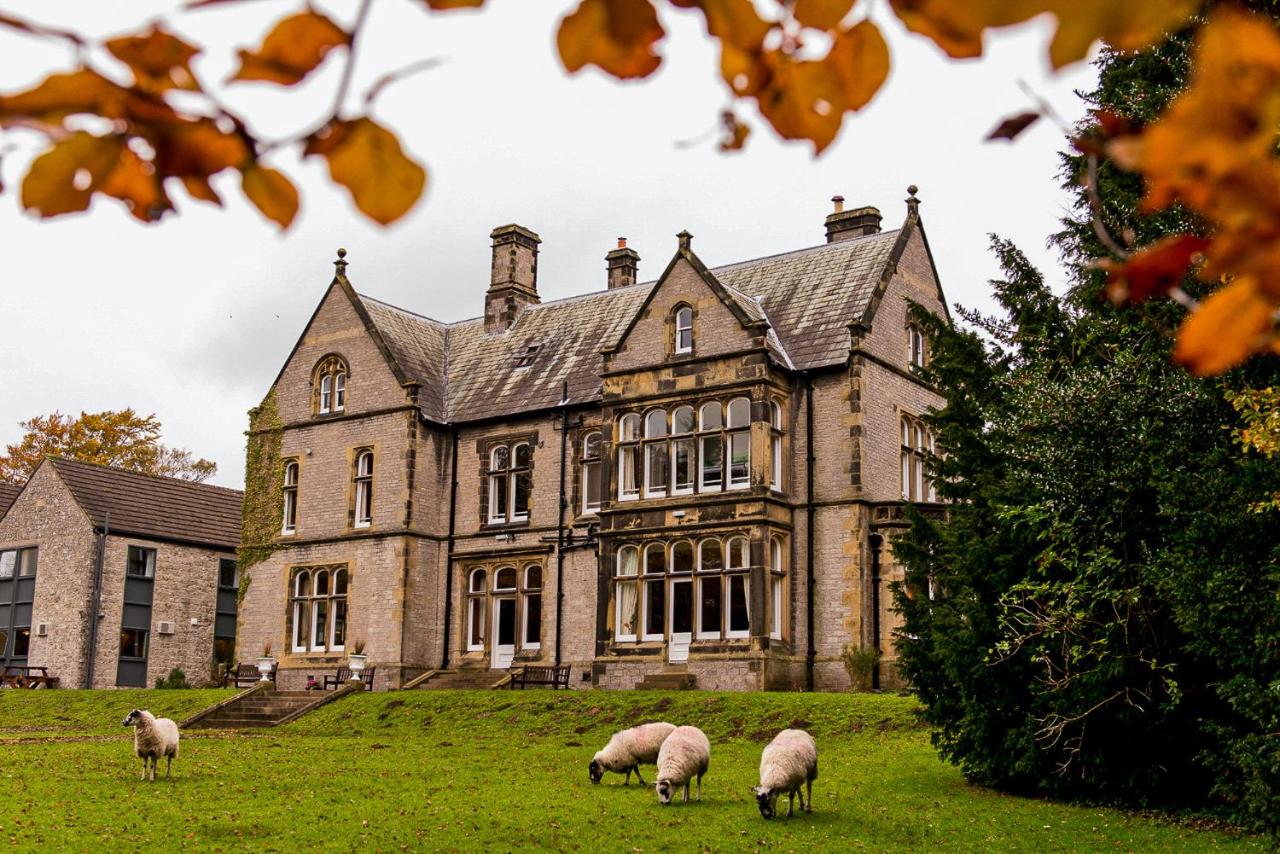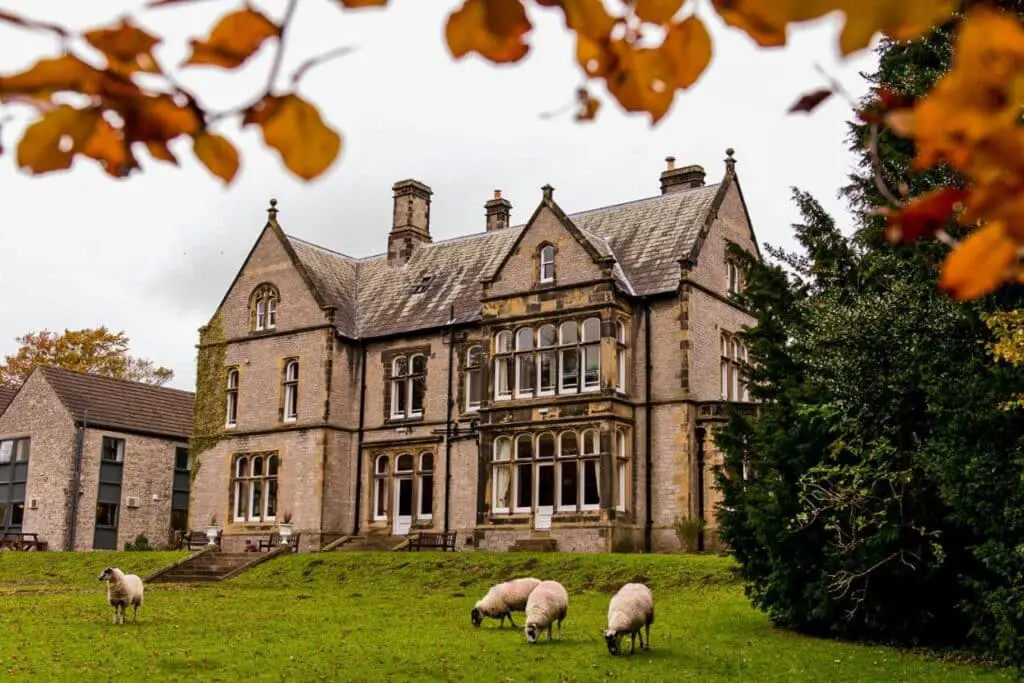 If a hostel is more your style (either dorms or private rooms) then this particularly spectacular Victorian gothic mansion set in formal gardens will offer a totally unique and no doubt very social experience for your trip to Castleton! View property.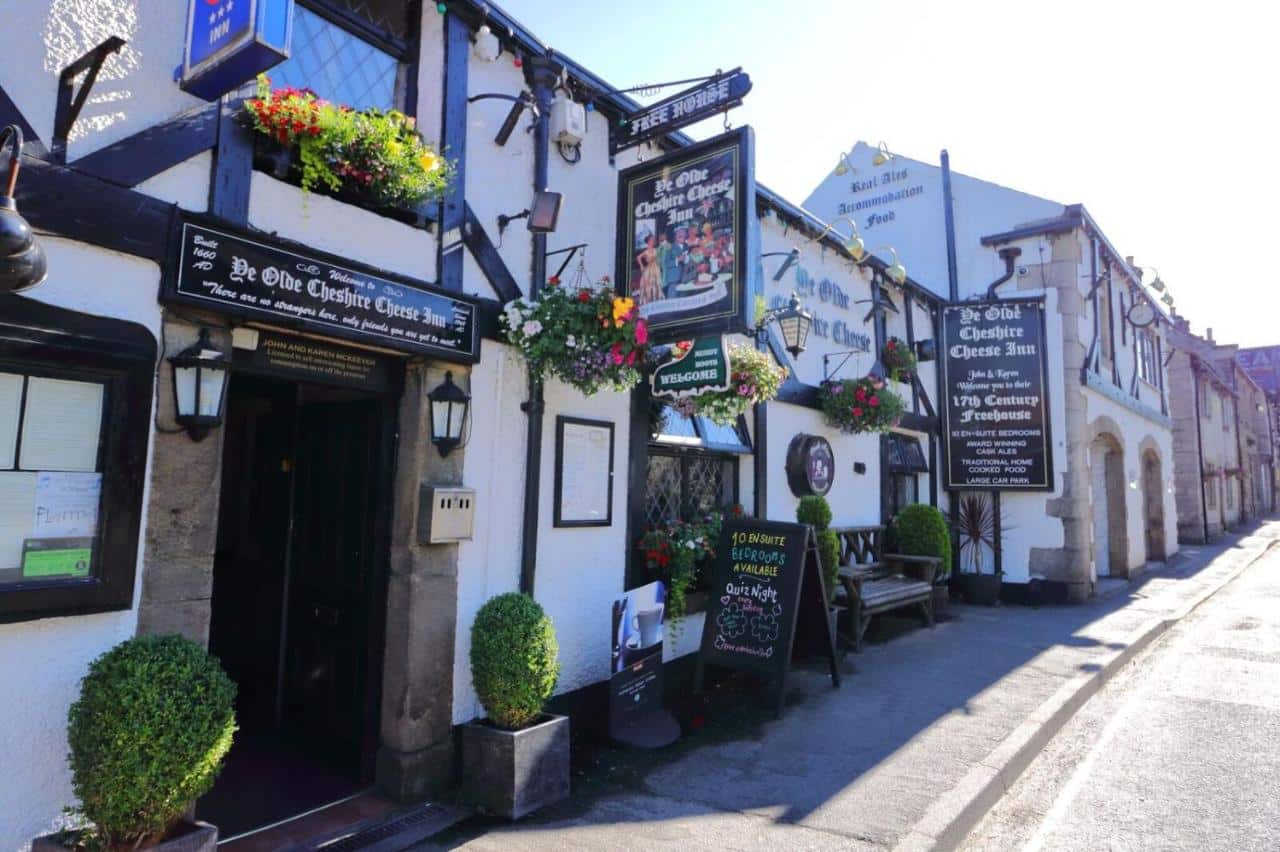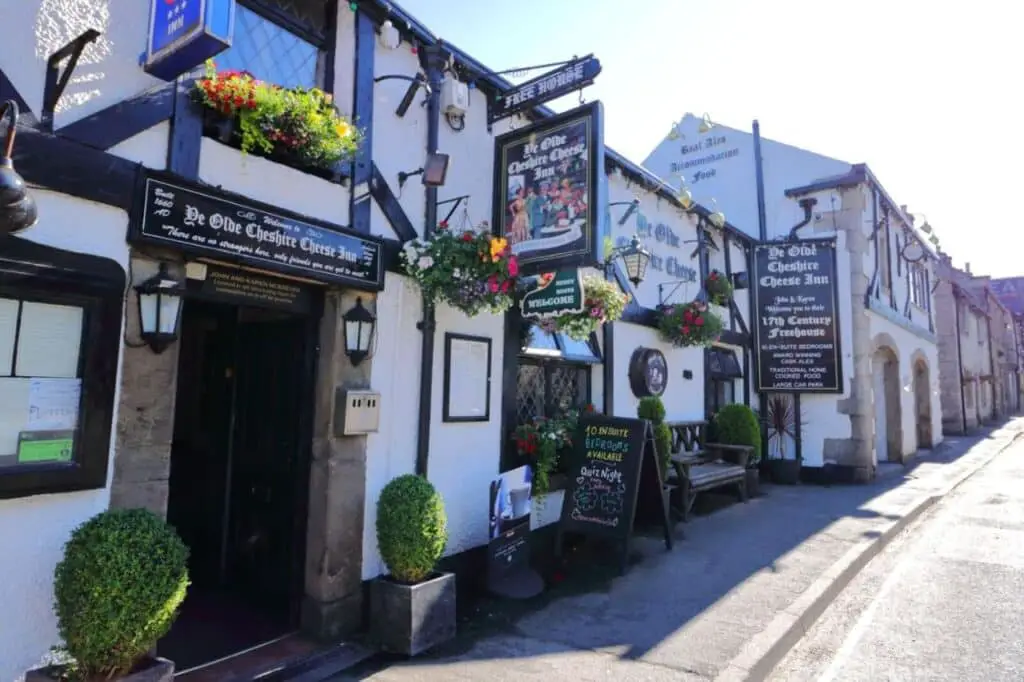 A 17th century former coaching inn, this option is your traditional good pub and accommodation combo. They focus on creating a comfortable setting so that means no gaming machines and footy matches, just a great atmosphere. View property.
Visiting Castleton FAQ's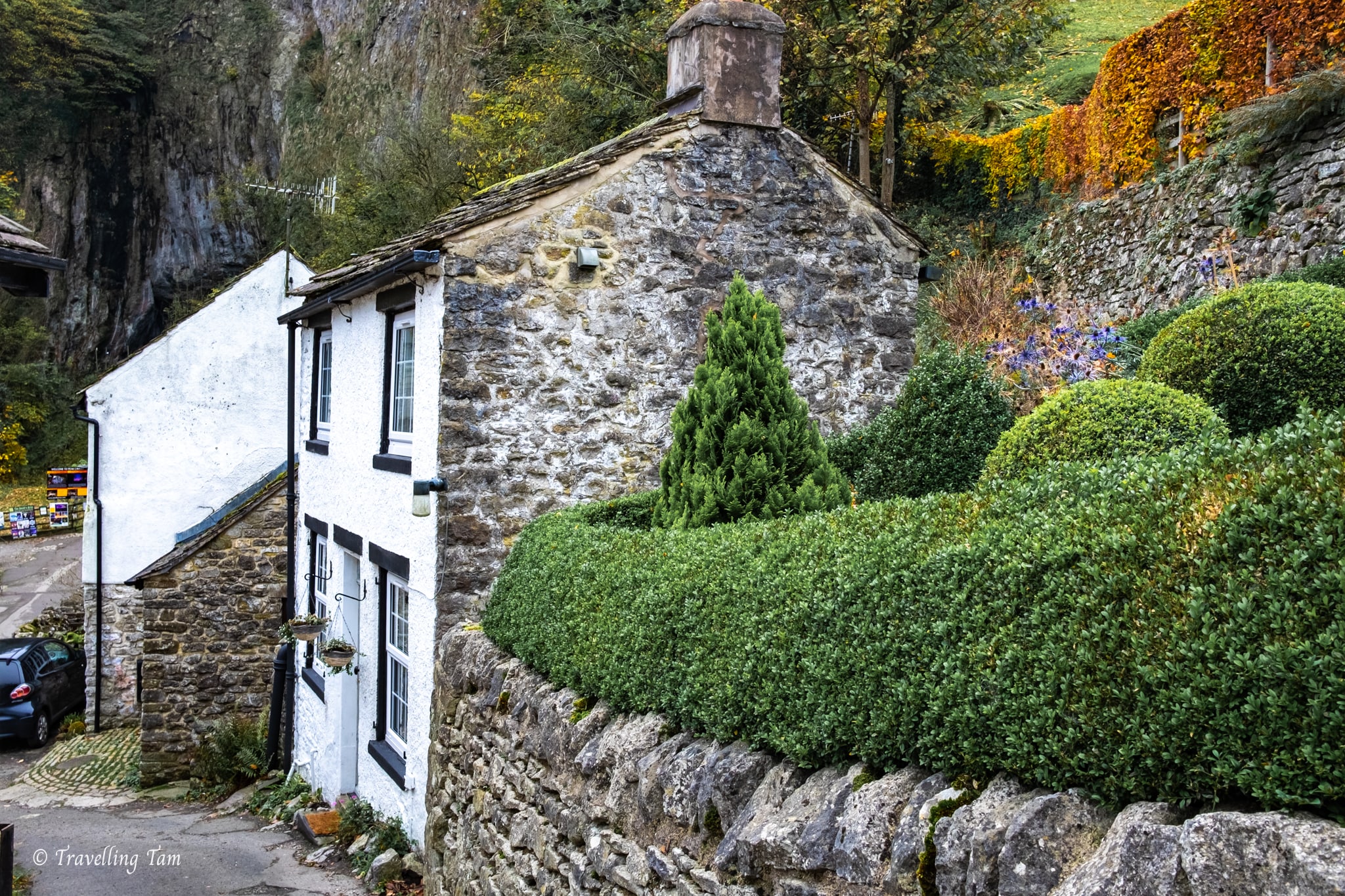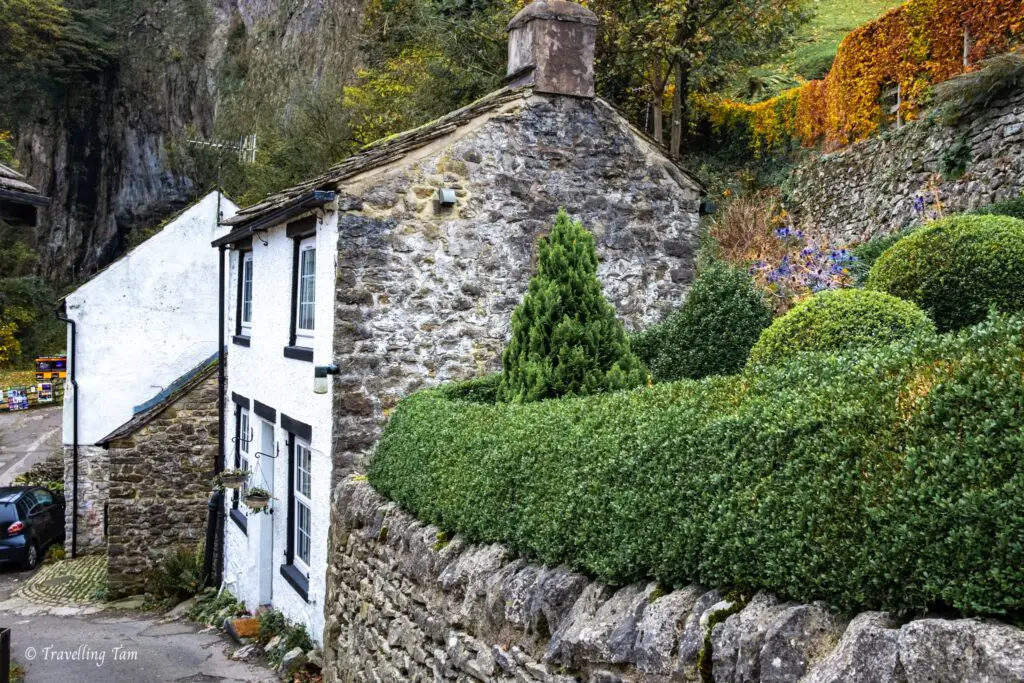 Is Castleton Village worth visiting?
Although a honeypot destination with tourists flocking to the village all year round, the beautiful setting and abundance of things to do and see in Castleton makes it absolutely worth visiting for at least a day trip, or for a weekend if you can spare a bit longer.
When is the best time of year to visit Castleton?
At peak times, such as during school holidays, at Christmas and in the British summer (June – August), expect Castleton to be extremely busy. Visiting off-peak, such as in Autumn, is a great idea if you can manage it.
Is there free car parking in Castleton?
Yes, free parking in Castleton can be found further along Old Mam Tor road away from the village side (which is pay and display). Avoid parking in the streets and in front of houses to be considerate to local residents.
---