There are so many unknowns when you travel to a new destination: what are the local customs? How do you get around the place? What are the people like?… And the best way to prepare yourself? Research of course.
In fact, there's nothing quite like a local offering their first-hand insight into the do's, dont's and of course 'must do's' of a place you're about to travel to.
Cutting straight to a reliable source, this list is all about travel books recommended by locals, chosen because they offer a significant cultural or historical insight into their home country. These book recommendations will help prepare you and most importantly, offer a deeper understanding of your destination – and that goes for whether it's your first visit or your 10th!
This list of 14 travel books recommended by locals and ambassadors will make researching your destination all the more magical and enriching – enjoy!
*This post may contain affiliate links meaning should you purchase a product via this link, I'll earn a small commission at no extra cost to you. See my privacy and disclosure policy for more.*
14 travel books recommended by locals:
Before you travel France read: 'A Year in the Merde' by Stephen Clarke
Recommended by Pauline from Bee Loved City
If you are visiting France soon, reading 'A Year in the Merde' by Stephen Clarke is a must-do! 
In this novel, you will discover the story of Paul West, a British man who moves to Paris. You will follow him and all his adventures – trying to understand the French, learning French, dealing with French paperwork… everything a foreigner moving to France has to go through! This humorous book is a great way to learn more about the french culture while having a very good time.
As a French girl living in the UK, reading a Year in the Merde was one of the most entertaining things ever. I loved how Clarke's was able to point out things that for me are very much normal but are actually typically french!
This book made me laugh out loud more times that I can count which is why it's one of the rare books I have read several times!
View on Amazon
Read reviews on Goodreads 
Before you travel Brazil read: 'Culture Shock Brazil' by Volker Poelzl
Contributed by Paula Martinelli from Paula Pins the Planet
I was born and raised in Brazil, married to an American husband, and during many years I traveled to Brazil frequently for business with co-workers from all over the world.  
My husband introduced 'Culture Shock: Brazil' to me and as a local, this is the book I recommend for anyone traveling to Brazil for the first time. 
I was very impressed to see that the writer gives an incredible description of the Brazilian soul, our culture and passions, and things I never realized are part of our life. He describes who I am – the details given in the book made me feel like I was looking at the mirror.  
If you are planning a trip to Brazil, this book should be in your backpack or briefcase. It is easy reading, accurate, and entertaining at the same time, as it describes some of the local customs and etiquettes.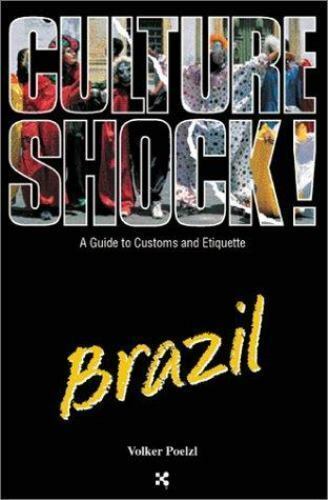 View on Amazon
Read reviews on Goodreads 
Before you travel Australia read: 'Growing Up Aboriginal in Australia' compiled by Anita Heiss
Australia is a country that has a rich history and culture. Many Australians and people around the world consider Australia to be a 'young country' as it was only colonized in 1788. However but Aboriginals have been walking the land for 60,000 years, making it the oldest known civilisation on Earth.
'Growing up Aboriginal in Australia' is an important book for tourists and non-indigenous Australians to read. A collection of stories from Indigenous Australians growing up in Australia is beautifully put together, leaving the reader with a stronger understanding of both positive and negative experiences Indigenous people have lived through. 
The reader is left with a deeper connection to explore the vast lands of Australia including the many Indigenous sites around the country.
The reader is left with a deeper connection to explore the vast lands of Australia including the many Indigenous sites around the country.
View on Amazon
Read reviews on Goodreads 
Before you travel Mexico read: 'Down the Rabbit Hole' by Juan Pablo Villalobos
Contributed by Rai from A Rai of Light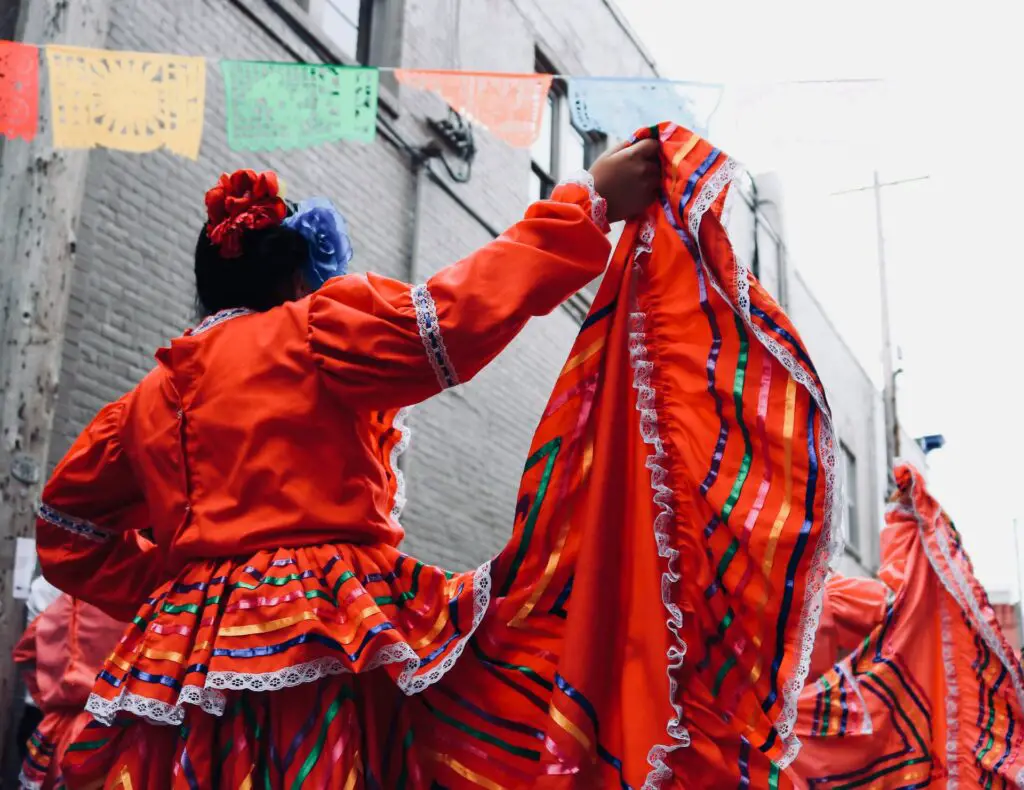 'Down the Rabbit Hole' is a story told through the eyes of a seven-year-old boy named Tochtli. The young son of a drug baron in a remote area of Mexico, Tochtli finds himself in the middle of a precarious situation with his father being a powerful figure in the cartel business.
Throughout the story, Tochtli is preoccupied with obtaining a Liberian pygmy hippo, all while picking insidiously uncanny facts about life in Mexico and the secluded mansion that he's very rarely allowed to leave.
An easy and quick read, this is not the usual novel with a child protagonist, but a fascinating look into the lives of the people caught up in a world they did not choose, providing an uncanny insight into the culture of Mexico and its people.
View on Amazon
Read reviews on Goodreads 
Before you travel England read: 'The Road to Little Dribbling' by Bill Bryson
Recommended by Tracy from UK Travel Planning
Even now I smile when I think of this book! Published in 2015 'The Road to Little Dribbling' by the indomitable Bill Bryson, offers readers a humorous incite into life in Britain. 
This book is a sequel to 'Notes from a Small Island' which was published in 1995 – 20 years earlier. This hilarious but accurate portrayal of the UK is in fact so accurate that it won a BBC vote for the book that best represents Britain. 
Bryson narrates his journey from Bognor Regis on the south coast of England to Cape Wrath on the wild north coast of Scotland. Through his vivid descriptions of the places he visits and people he meets, he offers readers a perceptive yet hilarious insight into the best and worst of 21st century Britain.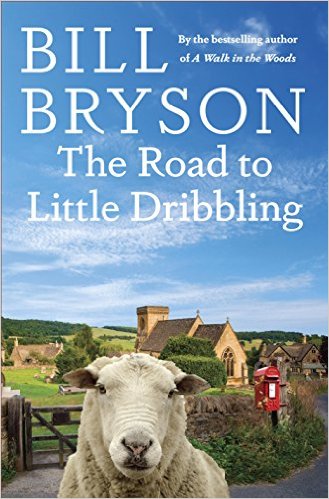 View on Amazon
Read reviews on Goodreads 
Before you travel India read: 'Shantaram' by Gregory David Roberts
I picked up 'Shantaram' because it is about my own city, Mumbai. An incredible debut book by a non-native author Gregory David Roberts that has taught me so much more that I wasn't aware of.
The book takes you to unknown alleys, five star hotels, cheap places, poorest slums and shows a different kind of Mumbai which a local takes for granted. The book grasps your attention so much that you cannot put it down. At times it reads like an autobiography, but it has fiction as well.
Mumbai is known for helpful, supportive locals who have come together every time a tragedy or calamity has struck the city. And the book Shantaram depicts that side of people through a foreigner's eyes. It makes you think about Indians, their way of life, love, fate and the choices they make. Also, their enthusiasm & willingness to help the foreigners.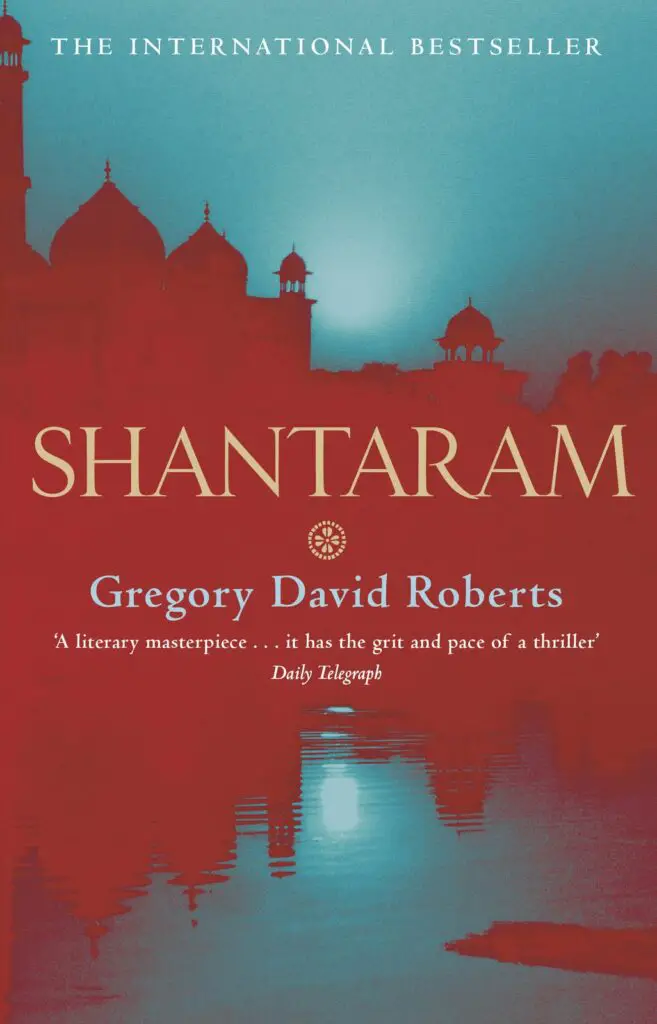 View on Amazon
Read reviews on Goodreads 
Before you travel The Netherlands read: 'Why the Dutch are Different' by Ben Coates
Recommended by Dymphe from Dymabroad
A book I would highly recommend to read before visiting the Netherlands is 'Why the Dutch are different' by Ben Coates. I live in the Netherlands and I enjoyed this book very much. Throughout the book you learn plenty of facts about the history of the country and you'll read about all kinds of aspects of Dutch culture.
What I particularly like about this book is that it is written by a non-Dutch author. He is more able to see what makes the Dutch the Dutch, because he is not used to the culture, which is interesting to see. Also, the book covers much more than the well-known facts about the country!
If you are going to the Netherlands for the first time and have some questions you seek an answer for, then read this book! And if you're heading to the capital, here are the best things to do in Amsterdam.
View on Amazon
Read reviews on Goodreads 
Before you travel Kenya read: 'Out of Africa' by Karen Blixen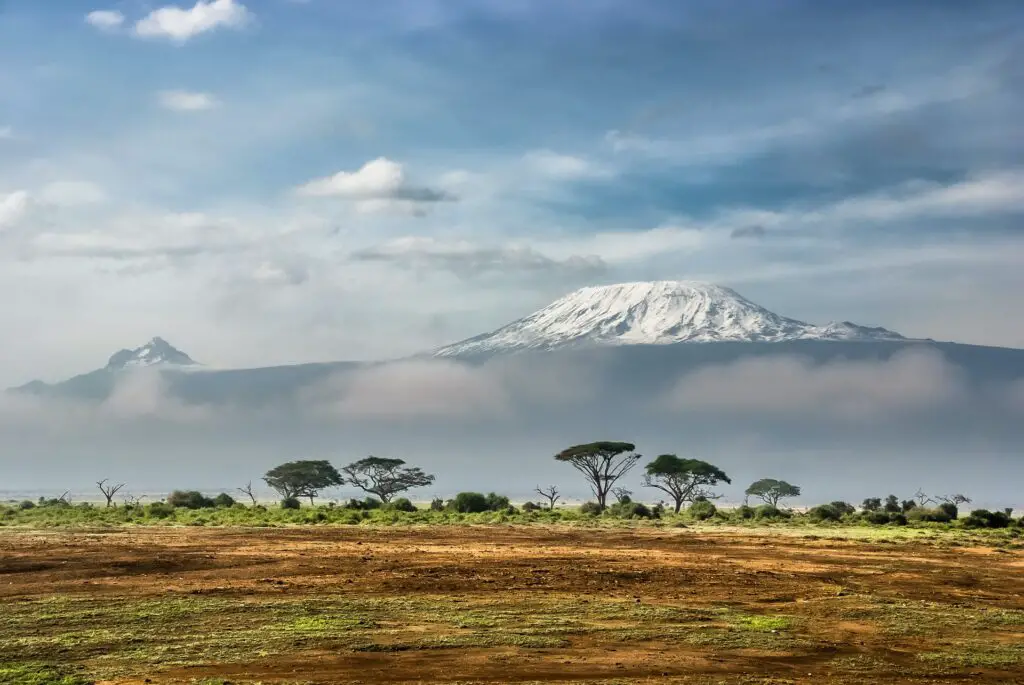 There is no book more iconic or famed than 'Out of Africa' when it comes to Kenya.  The book which was made into a movie in the 1980s details the true-life account of Karen Blixen and her struggles to live and maintain a coffee farm in Kenya in the early 20th century.
The land that Karen Blixen owned, some 600 acres, is named after her and is where I live today.
The book is important because it captures a brief moment in Kenya's history. British colonists 'discovered' the land around Nairobi, where Blixen's farm was and took it for themselves.  The book documents the struggle to tame a land (which is still wild today), to create a western idea of civilization out of a bare landscape. It also touches on the treatment of British colonists to the Kenyan people and the last days of African colonial life.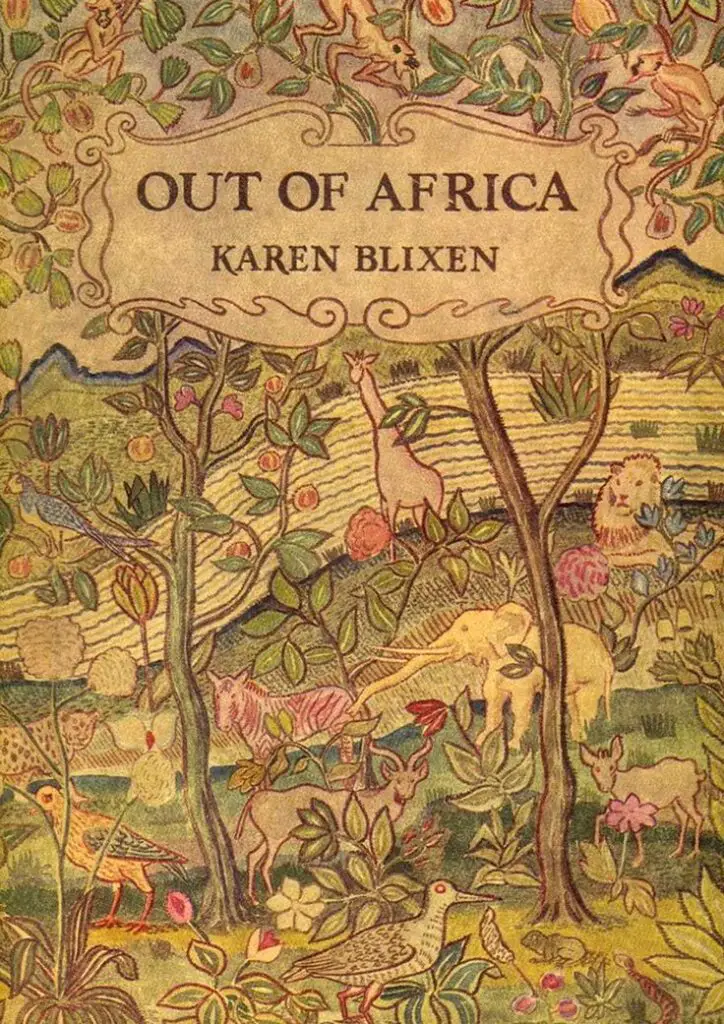 View on Amazon
Read reviews on Goodreads 
Before you travel The USA read: 'There, There' by Tommy Orange
Recommended by Kay from The Awkward Traveller
The United States of America is on stolen land. Visitors, and even American citizens, sometimes forget that there were Indigenous people living here before the USA was founded, and their voices have continuously been violently silenced ever since.
One way that Native Americans have been fighting back against colonial oppression is through literature, sharing their stories and culture both within their community and to everyone else. Native American authors are an integral part of American literature, but if you could only read one book before traveling to the USA, make sure it is 'There, There' by Tommy Orange.
This thought-provoking novel follows several separate narrators as the navigate modern life as a Native American in the US, and the events leading up to their stories colliding at the Oakland Pow Wow. The writing is witty yet complex, with relatable characters that you want to root for. 
View on Amazon
Read reviews on Goodreads 
Before you travel Denmark read: 'The Little Book of Hygge: The Danish Way to Live Well' by Meik Wiking
Recommended by Derek and Mike from Everything Copenhagen
Denmark is often atop the list of the happiest nations in the world, and one book that dives into the reason why is 'The Little Book of Hygge: The Danish Way to Live Well'.
It's a great read before traveling to Copenhagen or the country at large and offers insight into the cultural ticks of the Danes. It's especially true if you visit Copenhagen in winter, when you'll notice a cosy feeling around the city. That's the essence of hygge, a Danish concept of simplicity, peace and being present.
In Copenhagen you'll notice this simple and cosy feeling everywhere. It even influences the atmosphere in candle-lit pubs, the city's architecture and design, and even the cuisine and the simpleness of a New Nordic dinner. Reading about hygge is a great way to prepare for Danish culture.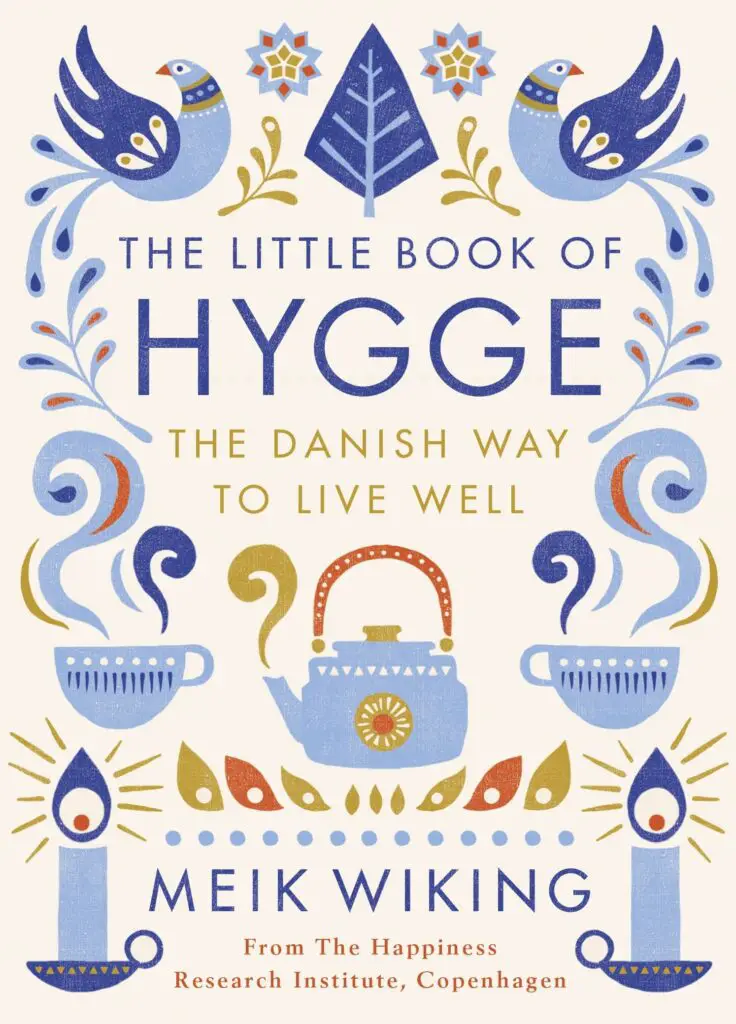 View on Amazon
Read reviews on Goodreads 
Before you travel Nigeria read: 'How to be a Nigerian' by Peter Enahoro
In 'How To Be A Nigerian', Peter Enahoro uses narratives, anecdotes, and cartoons to look at the lives of Nigerians and how they relate to one another. The book, which was published in 1996, is still as funny and accurate as the first time of its release.
How To Be A Nigerian unfolds the Nigerian way of life and depicts it in comical stories and examples which will crack you up and trigger a laugh. The book also looks into all the street languages and parlance of Nigerian society.
Certain habits like perpetual lateness to events ('Patience Aforethought' or 'African Time'), stubbornly driving against the traffic, apologizing before asking a stranger a question, and other hilarious or mischievous traits are touched on as well. The book is a guide to foreigners on how to understand the Nigerian society and the citizens.
View on Amazon
Read reviews on Goodreads 
Before you travel Italy read: 'My Brilliant Friend' by Elena Ferrante
Italy is not a large country, but it is complex with many different facets. It is difficult for a book to gather all these elements to draw a complete picture of such contrasting realities. However, in the quadrilogy that begins with 'My Brilliant Friend', the author Ferrante manages, through the story of Elena and Lila, to paint Italy through sixty years of cultural evolution.
The writing is so realistic and compelling that while reading it I found myself in the midst of the riots and protest movements of the 1970s, I experienced the class conflict, political unrest, and the difficulty of social mobility up to the present day.
Reading these books left me with the desire to visit places in own country, not only for their extraordinary beauty, but to complete a cultural journey that started in my heart and was shaped by the writer's ability.
View on Amazon
Read reviews on Goodreads 
Before you travel South Africa read: 'Long Walk to Freedom' by Nelson Mandela
Recommended by Campbell & Alya from Stingy Nomads
'Long Walk to Freedom' is an autobiography written by South African President Nelson Mandela, published in 1994. The book is a real page-turner describing the life of this political leader and philanthropist. It recounts the story of his 27 years in prison under the apartheid government describing his release from prison and how he became the first democratically elected President of South Africa.
This is a must-read if you are planning to visit South Africa. It will teach you a lot about the history of this beautiful country and will give you some insight into the electric political landscape that remains in the country today.
Reading this great book will enrich your experience at some of the top places to visit in Cape Town like Robben Island, one of the main sites where this incredible story played off.
View on Amazon
Read reviews on Goodreads 
Before you travel Korea read: 'The Court Dancer' by Shin Kyung-sook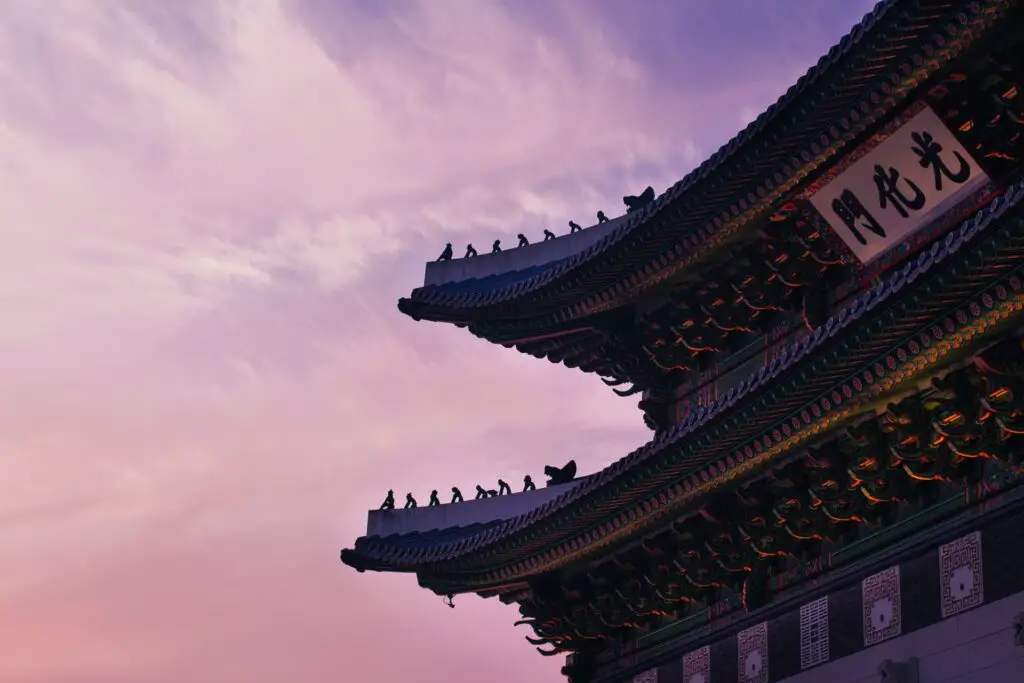 If you are traveling to Korea, I would definitely recommend that you read 'The Court Dancer' by Shin Kyung-sook. The premise of the story is that it is the true story of a court dancer in the palace named Yi Ji. 
This book has been translated into English and the author, Kyung-Sook Shin, is one of the most critically acclaimed writers in South Korea. The book is a fictional novel with a historical basis and I love it because it gives you such a knowledge of the historical changes that have taken place in South Korea.
It also explores deeper ideas of identity and modernism and highlights the difference and vast divide between European ideology and a smaller island Asian nation. It offers me knowledge of an era before Seoul's current Hallyu takeover of the world and it really adds perspective for anyone traveling to Seoul today.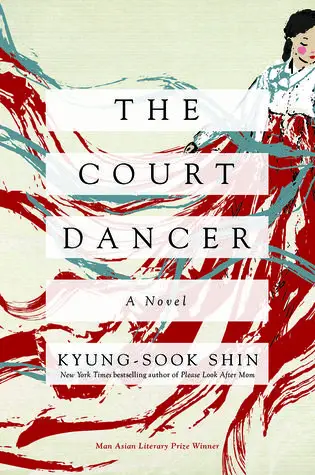 View on Amazon
Read reviews on Goodreads 
I hope you have enjoyed this list of books recommended by locals and have found something inspiring to read before you travel to a destination featured in this list. I'd love to hear your thoughts, whether you have read some of these books or if they are on your list!
PIN ME FOR LATER:
*This post may contain affiliate links meaning should you purchase a product via this link, I'll earn a small commission at no extra cost to you. These are still products I use or believe in regardless. See my privacy and disclosure policy for more.*