With jaw-dropping natural marvels and fantastically preserved ancient relics, Vietnam is home to eight incredible UNESCO World Heritage status sites. From abandoned imperial cities to present day towns, unique landscapes to underground wonders, the heritage sites of Vietnam are truly something to behold.
After a month of travelling around this incredible country, here's my Vietnam photo diary to give you a visual insight into a handful of UNESCO sites in this stunning and culture-rich southeast Asian country.
---
Ha Long Bay, Quảng Ninh Province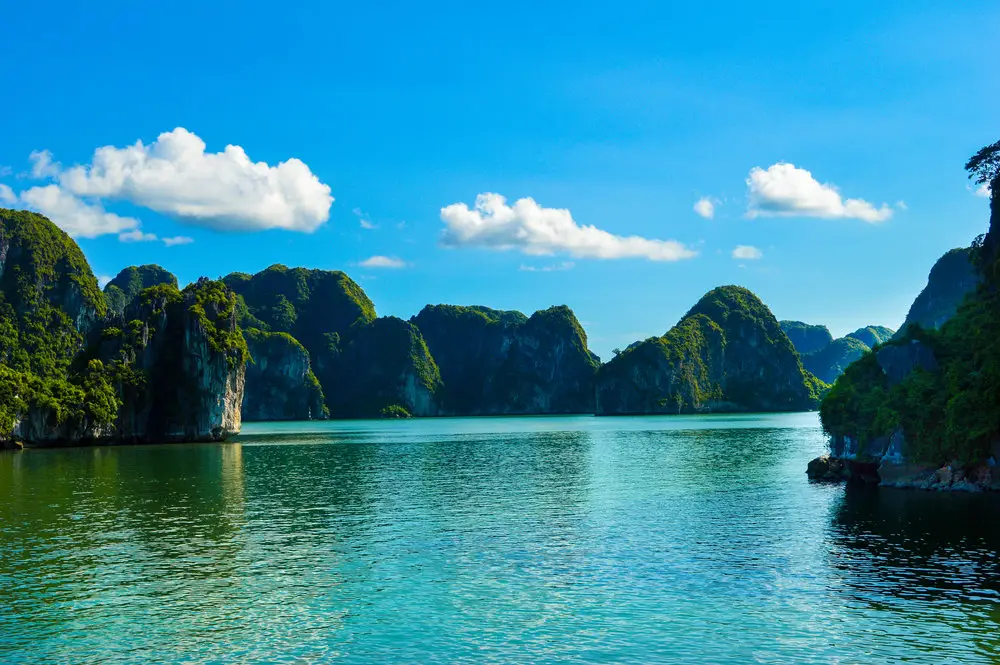 Ha Long Bay is probably the most iconic vision of Vietnam's landscape: jungle-clad limestone towers scattered through emerald-green water. It's truly like scenery from an Avatar world. Even in bad weather, it can look atmospheric and other-worldy.
Cruising through Ha Long Bay to snorkel, visit remote beaches and enjoying boat life with a scenic backdrop is one of the most sought-after activities in Vietnam.
Just make sure you opt for a cruise that allows at least one overnight stay, and not a day trip. With all the driving required to get here, a day trip is really not enough.
---
Mỹ Sơn Sanctuary, Quảng Nam Province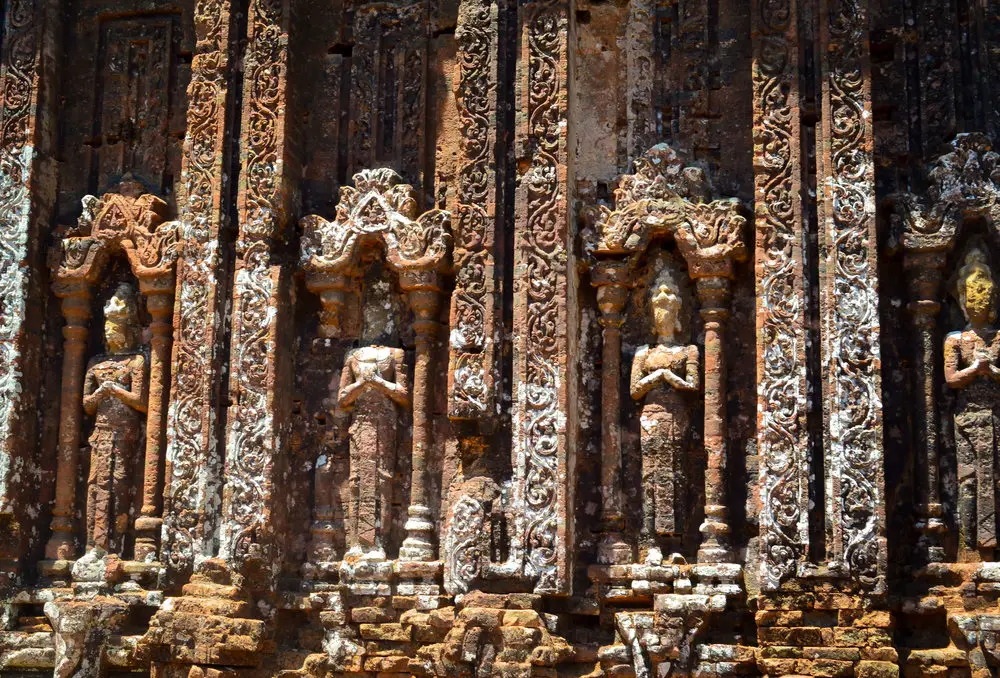 Believed to be the longest inhabited archaeological site in Indochina, the ruins of Mỹ Sơn in south-central Vietnam near Hoi An, is a stunning temple complex to explore for an afternoon.
At least 70 structures were built by Champa kings in the area. The structures were decorated with sculptures of gods, priests, sacred animals and various scenes of mythical battles. In addition to being a place of worship, kings and religious leaders were also buried here.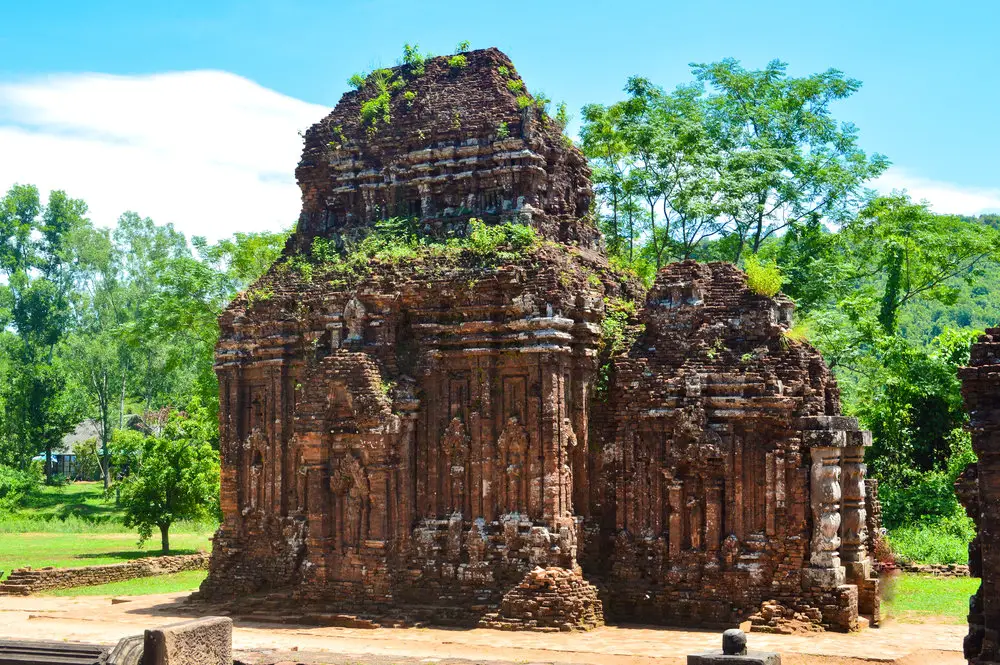 The name Mỹ Sơn means 'beautiful mountain' in Vietnamese which is apt considering the complex is located in a valley, surrounded by attractive jungle-thick mountains.
Unfortunately the site is relatively small as much of it was destroyed by US carpet bombing during the Vietnam/American war. That being said, you only need a few hours to explore it.
---
Phong Nha Caves, Phong Nha-Kẻ Bàng National Park, Quang Binh Province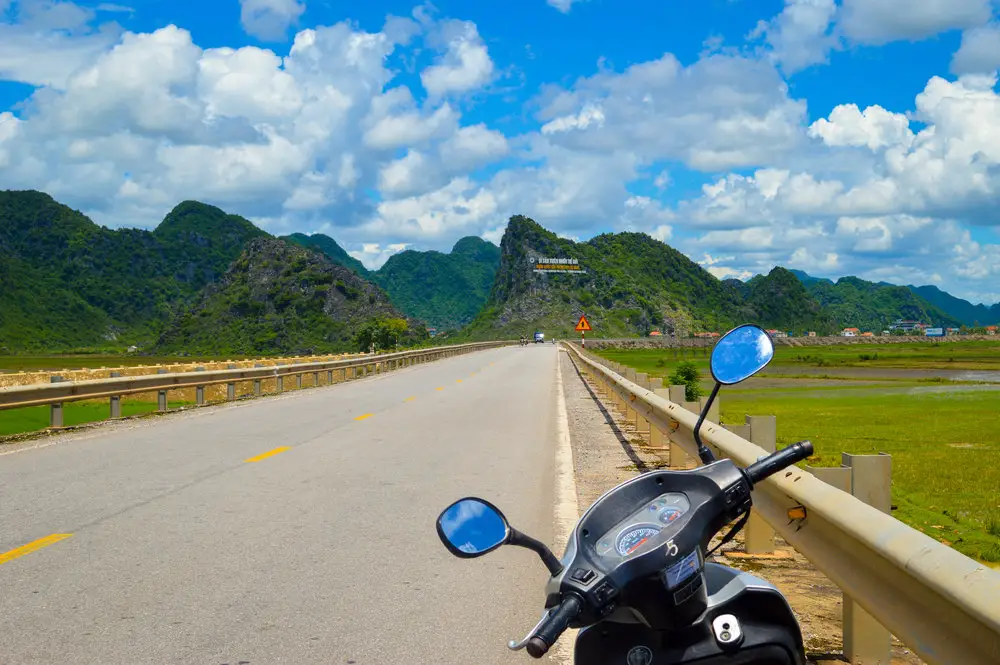 Emblematic of the backpacker scene in Vietnam is the scooter, which many travellers hire to get around, or go on a longer road trips across the country, like from Hanoi to Ha Long Bay.
Hiring a scooter is a convenient way to visit a natural UNESCO heritage site in the Phong Nha-Kẻ Bàng National Park, the Phong Nga Caves.
The 7729m cave is a network of underground passageways, grottos and river caves, with the Son river emerging from its mouth having been filtered through the areas limestone mountains. Inside the caves are some of Asia's most spectacular karst rock formations.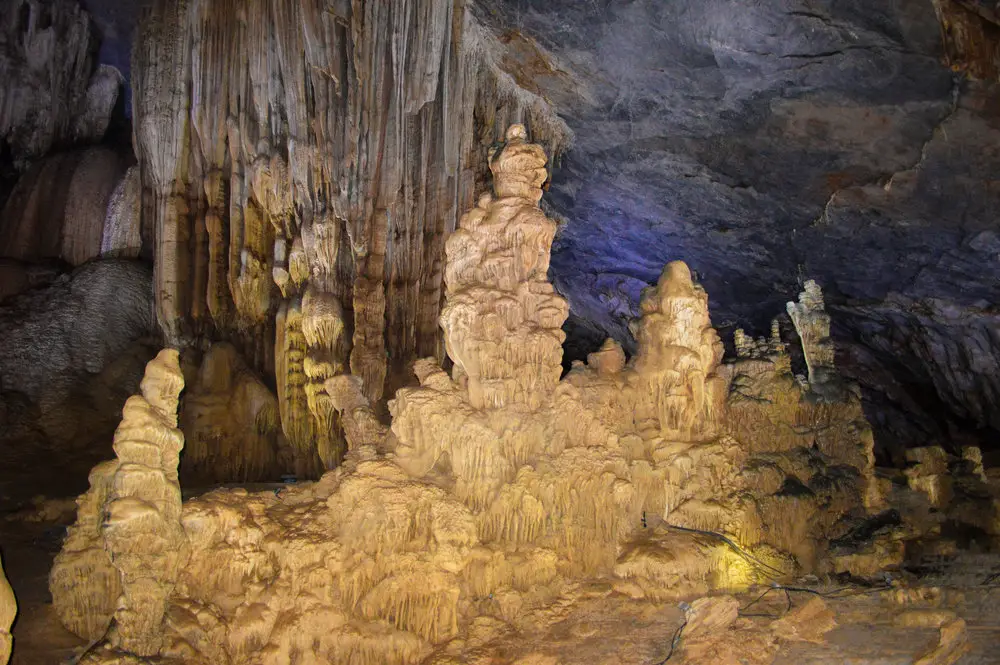 The dripping stalagmites hanging from the ceiling like butter icicles and the lumps and bumps of the layered stalactites are like intricate natural sculptures.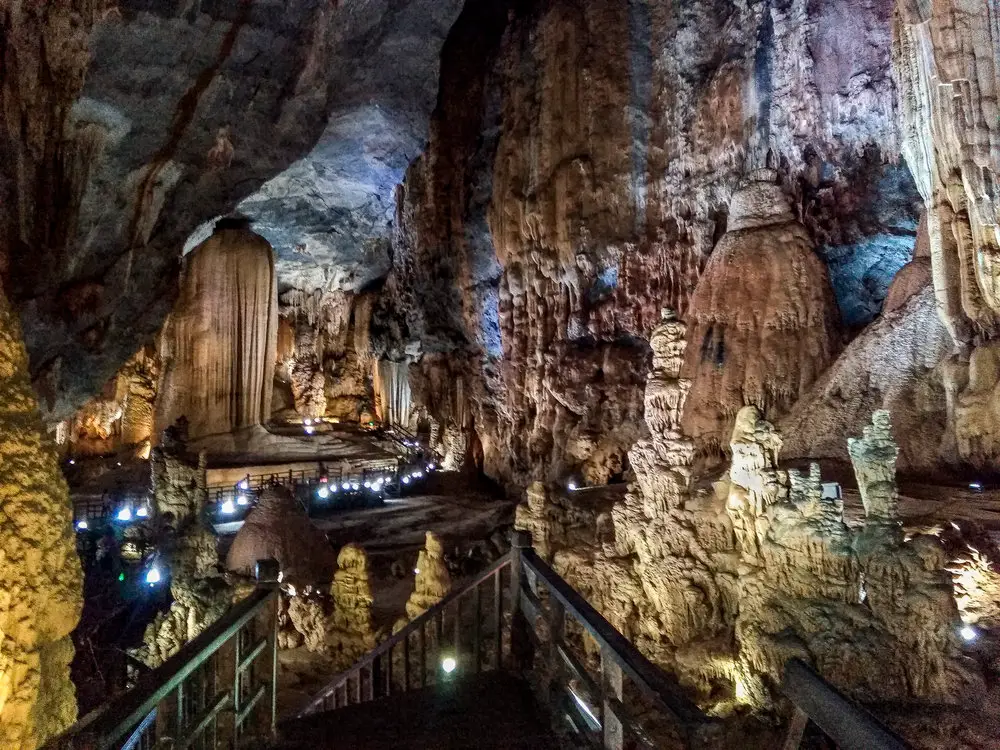 The site is also home to the colossal Hang Son Doong (Son Doong Cave) which was discovered to be the largest in the world. It's so big that it would comfortably fit a 747 airplane inside and it has its own rainforest with trees up to 30m tall!
At $3,000 it's not exactly a cheap expedition to visit it though, but if you can spare the cash, it's a once-in-a-lifetime trip.
Otherwise, you can just stick with the much more affordable main tourist cave complex (Paradise Cave) accessed from the town of Phong Nha, and I'm sure you'll still be quite impressed.
---
Imperial City of Hue, Thừa Thiên Huế Province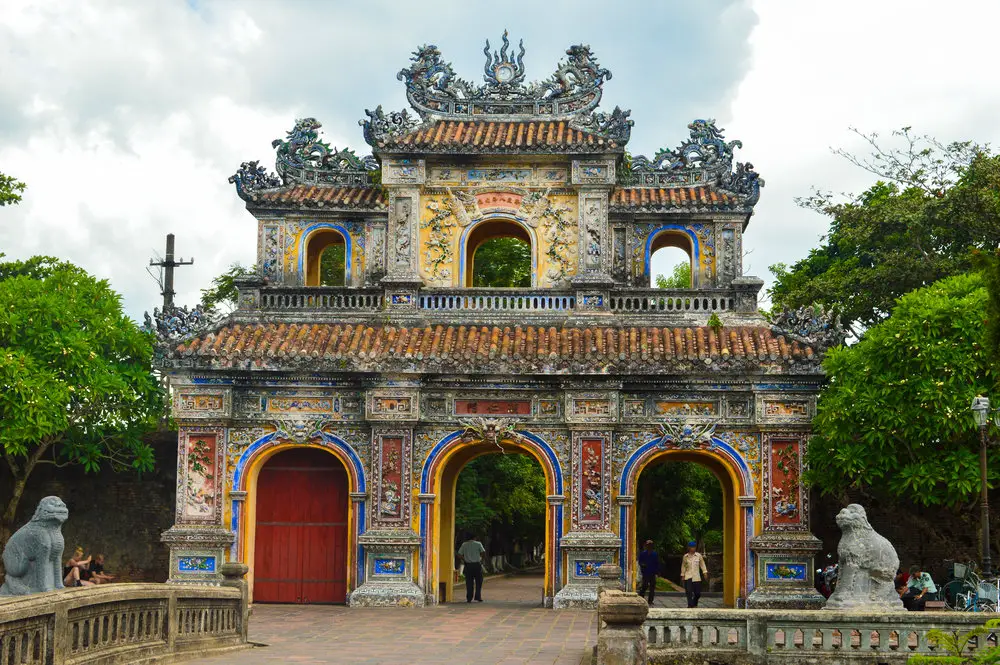 Hue is the former imperial capital of Vietnam during the Nguyễn dynasty. Today, a 10km wide stunningly preserved outdoor museum complex shows off its former glory: palaces, shrines, tombs, villas and gardens, all enclosed within a walled moat.
The complex was built based on Beijing's Forbidden City and has housed the imperial royal family. During the French colonial period, it mainly served ceremonial function purposes.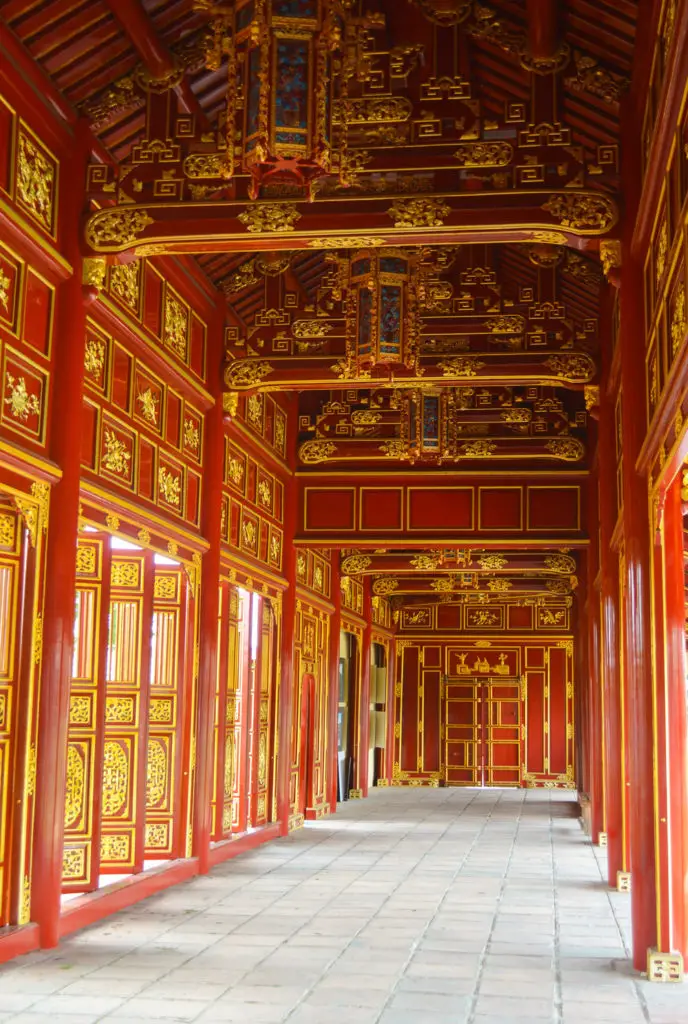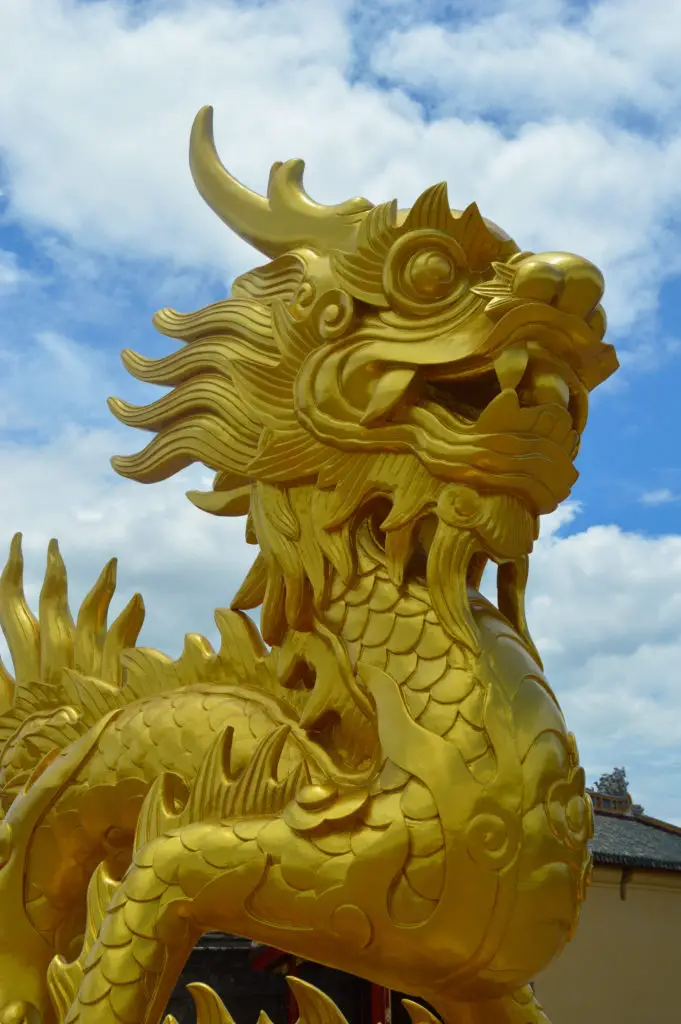 One of the best things about the Imperial City of Hue is that the entrance fee is only 150,000 VND (US$6.50), and you can easily spend all day slowly wandering around and exploring the wonderfully iconic Nguyễn Dynasty architecture.
You may even see some of the ancient buildings in restoration, which is what your entrance ticket is helping to fund.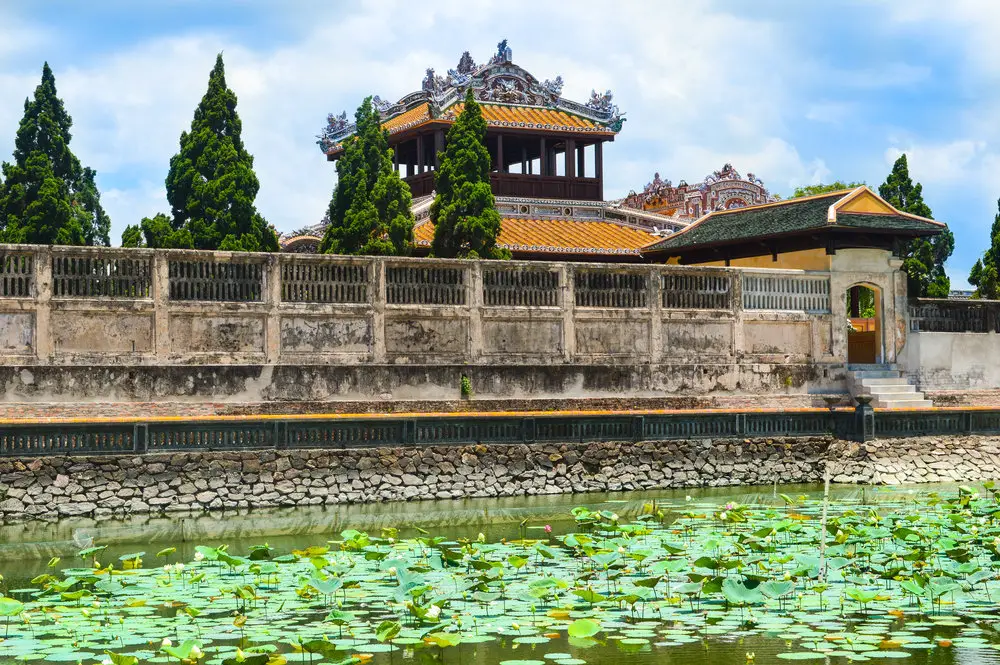 The serenity of this UNESCO heritage site was such as contrast to the hustle and bustle of life beyond the wall, and the grandeur of the architecture is truly a sight to behold. My favourite spot was beside the lily pond with a colourful array of koi carp.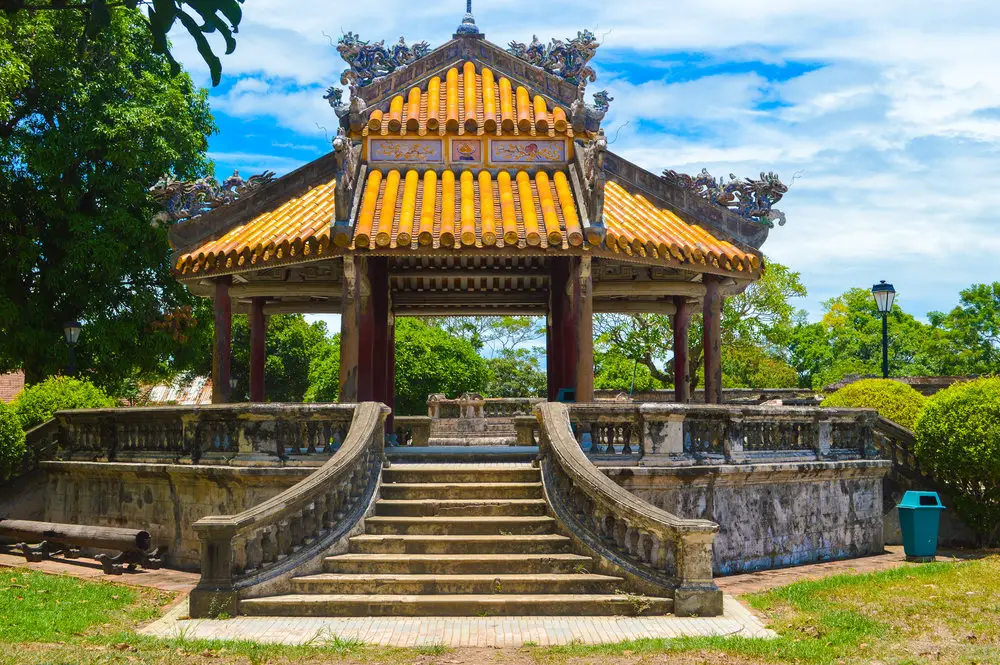 ---
Hội An, Quảng Nam Province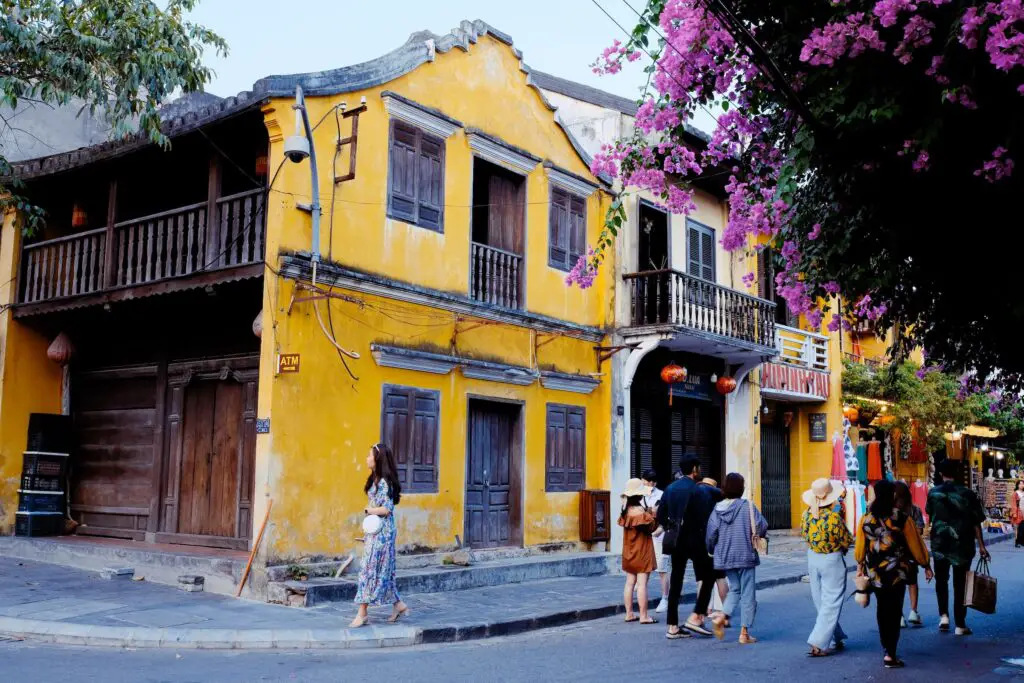 A favourite destination of every traveller who visits, is the time-frozen trading port town of Hội An.
The towns former melting pot history as a prominent trading hub is reflected in its mix of architecture. From the iconic Japanese Bridge with its pagoda to French Colonial, Chinese chophouses and Vietnamese temples – it really is a delightfully vibrant mix-mash. There's nowhere else in the world quite like Hội An, and so it was rightfully recognised and awarded UNESCO status in 1999.
The colourfully quaint and lantern-lit streets of the Old Town house many shops, especially small clothing outlets where the ability to order affordable tailor-made clothing draws in fashionistas from all over the world.
---
Vietnam has some of the most unique UNESCO sites in the world – both natural geological wonders and man-made spectacles. Has this Vietnam photo diary inspired you to visit? I'd love to hear from you in the comments.
Going travelling Soon? Don't forget these essentials!
Flights: compare and search for the cheapest flights using Skyscanner
Accommodation: hotels to hostels, glamping to apartments, I always use Booking.com
Tours: to find the best group tours and activities worldwide (with up to 20% off), use Viator
Visa: don't forget to check the entry requirements for the passport you are travelling with
Inspiration: to kick-start your next adventure, how about Lonely Planet's Guide to the World?