As a frequent traveller, I must have spent hundreds of hours over the years sitting in airports. Not helped of course by the fact I always leave even earlier than rationally necessary due to a neurotic fear of missing my flight. I'm almost certain I've wasted more hours twiddling my thumbs, pacing the equivalent of a marathon and attempting to sleep on cold, hard chairs than the average person.
The most annoying thing about airports is that time here is what I call 'dead time'. You usually can't leave (unless you factor in a layover tour), have nowhere else to be and simply have to wait it out. But it seems to last forever; each minute passing by like the longest minute of your life, hundreds of times over.
So instead of drinking away hours at the bar, I've now started to use the airport time to my advantage to get some life admin jobs done. It not only makes me feel good about myself, it puts my mind at rest so I can truly zone out on a flight.
So here are 20 inspiring ideas of things to do at the airport to organise your life and prepare for your onward journey.
*This post may contain affiliate links meaning should you purchase a product via this link, I'll earn a small commission at no extra cost to you. See my privacy and disclosure policy for more.*
1. Plan Your Itinerary/Research Your Destination
The planning before a trip is such an important part of the travel experience.
If you haven't already thought about your itinerary, use the time to scour online articles and TripAdvisor for recommended routes and things to do at your onward destination.
If you've already organised your itinerary, looking at blogs or relevant hashtags on Instagram is still a great way to muster up some pre-travel anticipation.
2. Contact Friends and Family
Sometimes we get so caught up with work and our everyday lives that we forget to reply to messages or maintain contact with my good friends and family.
Sitting at the airport is the perfect opportunity to get back in touch with everyone. Even if they're uncomfortable duty calls, I find I at least have my upcoming trip to talk about.
So pick up the phone and call your grandparents, Skype your relative abroad and drop your old friends a message – they're bound to appreciate it.
3. Learn Some Lingo
If you're travelling to a country with a different language, buy a phrase book or spend a few hours on the language app Duolingo to get to grips with basic useful vocabulary.
How to order, ask for the toilets and of course say 'please', 'thank you', 'how much?' and 'hello' are the best places to start.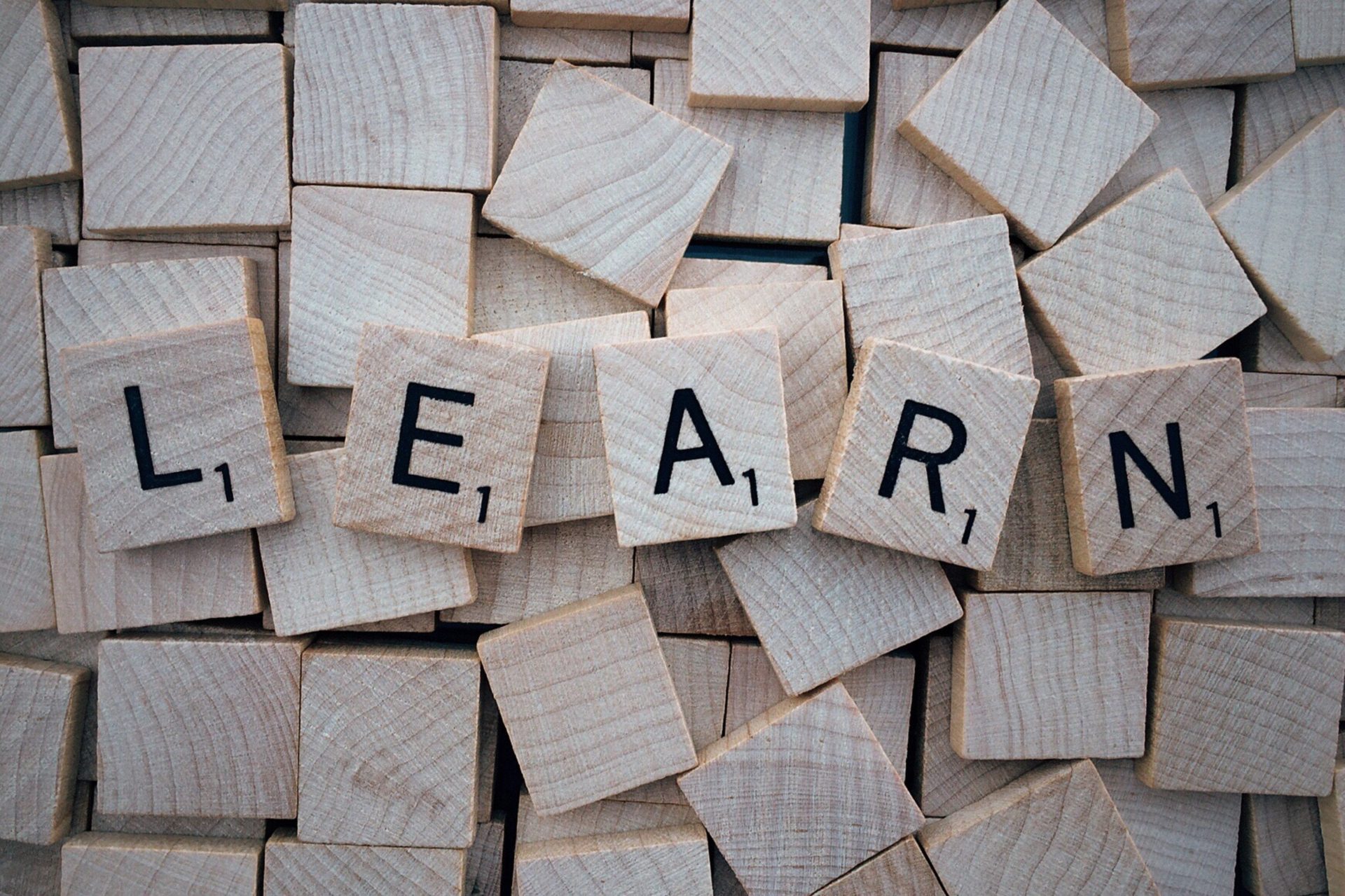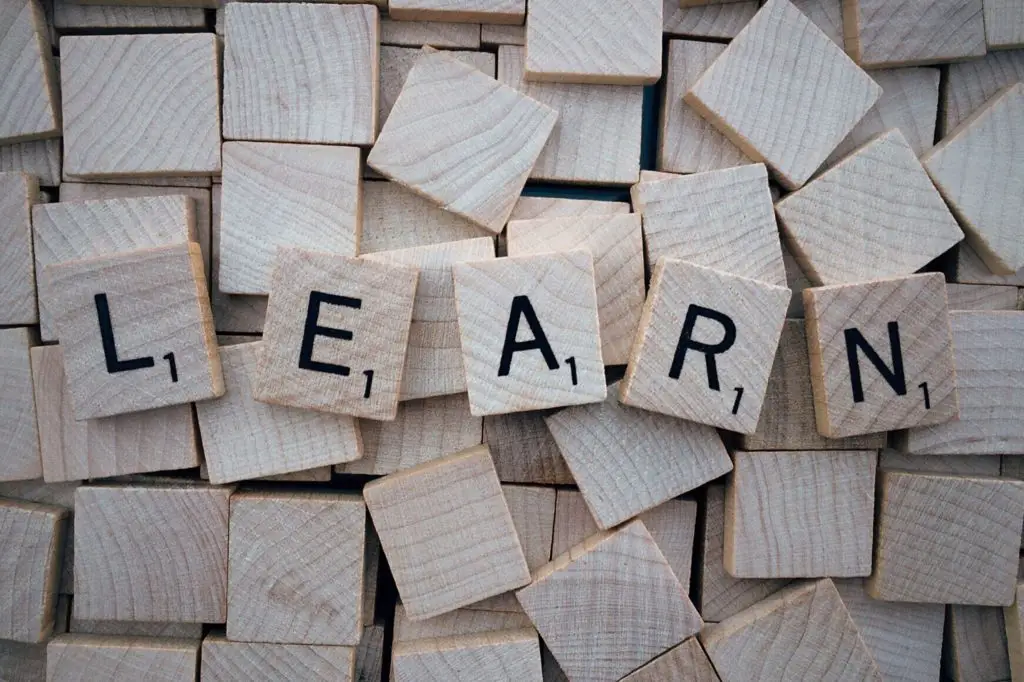 4. Hit the Gym or Pamper Yourself
Many airports all over the world now have gyms, swimming pools, massage parlours and exercise studios that allow you to turn your wait into a rejuvenating pit stop. Dubai airport for example, not only has a gym but also saunas, jacuzzis and showers available 24/7. Best of all it costs an absolute bargain $13 an hour to use.
5. Sort and Back Up Your Photos
If you're anything like me and take 5 photos of the same subject and consequently always run out of storage, then one of the most useful things to do at the airport is to sort and delete any duplicate/bad pictures on your phone or camera.
All remaining good ones can then be backed up on an external hard drive or server (such as Dropbox or Google Drive) using the airport WI-FI.
Having lost a whole heap of pictures on my camera before, I've learnt the hard way how valuable it is to set time aside to do this!
6. Have a Facebook Friend/Social Media Cull
Always cringing at someone's status every time it pops up on your timeline or unsure of who they actually are? Then unfriend, unfriend, unfriend!
My general rule to determine who makes the chop is based on two questions I ask myself. Firstly, would I recognise them if I walked past them on the street? Secondly, would I say hello to them (or would they say hello to me)?
If the answer to either of these is no then they probably deserve the cut.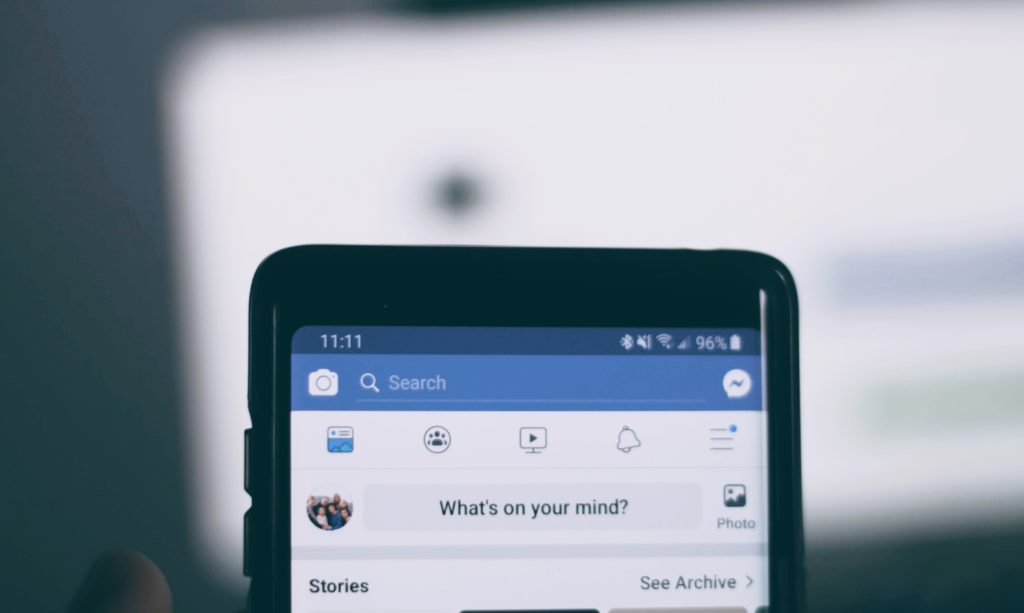 7. Charge Your Devices
Find a socket and get all your electronics fully juiced up. It's always the way that they die just at the crucial time you need them! If you're on a layover, remember to pack a universal travel adaptor in your hand luggage.
8. Buy a Motivational or Non-Fiction Book
I rarely buy books from a store as I prefer to get them online, but treating myself to a book in the airport is an indulgence I have found turning into a regular airport habit. Reading is such a healthy habit to have though as the right read can stimulate the mind, spark creativity, and most importantly expand your knowledge.
Buy a book or magazine you can learn something from; be it on a topic you're interested in, something that can help with work, a hobby or a self-help/motivational book if you're needing a bit of a kick up the ass.
9. Clean/Sort Your Hand Luggage
I've wiped my bags down both inside and out through sheer boredom using just baby wipes and you'd be surprised at how filthy they get! I always carry baby or antibacterial wipes in my bag but they can be easily bought from a shop selling toiletries in the airport.
If your trip is last minute, it may be good to sort out your bag and restock anything you're missing like pocket tissues, painkillers or hand sanitiser.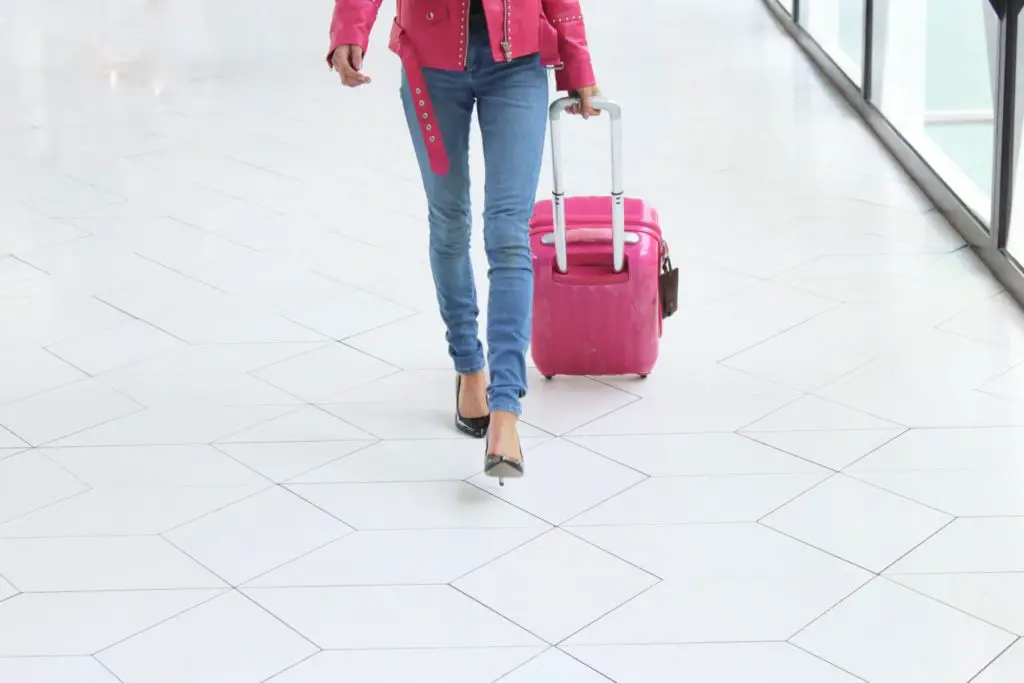 10. Organise Your Music
I have an ever growing list of recommended albums to download but I rarely make the time to thoroughly delve in and listen. One of my favourite things to do at the airport is to research new music, download albums or playlist I like for offline listening and removing previously downloaded albums that I no longer listen to (again saving some of my phone memory).
Best of all, you have hours on the plane to give the new tunes your full attention.
If you're interested in discovering some new music, make sure you check out my playlists – the ultimate indie/rock for solo female travel, folk music for epic hiking and my ultimate Australia rock playlist.
11. Search For a New Bank Account
Just by changing my bank provider regularly I have earned over £1,000 in interest over the years, which is of course essentially free money for travelling. Lots of banks offer enticing high interest accounts for the first few months (up to a very maximum of a year) but after this they drop it to a fraction of a percent hoping you'll just stick with them. So it literally does pay to be organised!
Money comparison sites such as Money Supermarket make searching for a new account super easy as it clearly highlights all the key account facts in one place. Once you've found the account for you, you can set up a new account online in about 10 minutes.
Although not the most fun job in the world, it's definitely something you can do whilst waiting at the airport (that will even help fund your next trip!)
12. Make Appointments You Have Been Putting Off
Whether it be the dentist you haven't seen in 5 years, the doctor or gynaecologist about that persistent problem you ignore, make some calls and tackle those uncomfortable items on your to do list, head on.
13. Listen to an Educational Podcast
Podcasts are amazing as you can learn something new anywhere and at any time. I especially like them as it's obviously a hands-free activity so you can even do something else on this list at the same time!
I always find TED talks particularly inspiring but here is a list with another 49 educational podcasts to give you some ideas.
14. Have a Stretch and a Walk
Flying does all sorts of strange things to your body and this combined with sitting still for prolonged periods can give you aches, swelling and cramps amongst other more serious ailments.
Explore the airport with a power walk and do some full body stretches to loosen up. Some exercises you can do quite inconspicuously whilst sitting or standing.
Here are some workout ideas to get you started.
15. Buy a Notepad
There's something therapeutic about jotting things down with just a pen on paper. When I travel, I always buy a notepad to keep a journal or diary of what I get up to every day. It is the one discipline I set myself. It's useful to look back on when I want to remember specifics such as the name of the restaurant I went to or the town I visited. It also makes me acknowledge how much I've done and seen, spurring me on for the next day of exploring.
If journaling isn't for you, buying a notepad to simply doodle, make plans, brainstorm or write to do lists is also a productive way to spend some free time.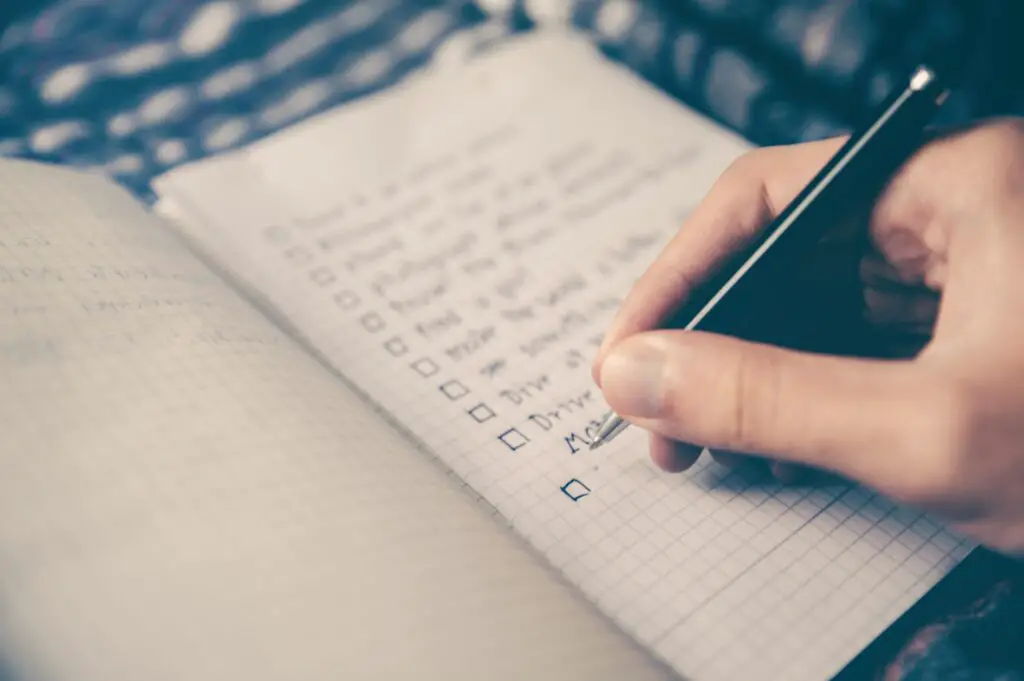 16. Play Memory Games
Playing games on your phone is a sure way to make time fly by. But instead of crushing candy or saving your eggs from green pigs, download games with the added bonus of improving your short-term memory recall.
Lumosity and Elevate are just two highly reviewed free apps available on Google Play or the Apple Store.
17. Drink Lots of Water
Flying majorly dehydrates the body so drink the recommended daily intake of 8 glasses of water before you board, remembering to pay a visit to the toilet first of course! Keeping hydrated will help minimise grogginess and jet lag at the other end too.
18. Plan Your Next Trip
There's something super indulgent about planning another trip whilst you're on one (or just about to be on one). Head over to the ticket sales desk to see what flights are available or open up Skyscanner.
To get a list of the cheapest flights from your preferred outbound airport on Skyscanner set the destination field to 'everywhere' and select your dates as the 'cheapest month' and behold!
Make some notes on what you find and get researching your next adventure! Also don't forget to check out the list of blog posts by destinations on this blog! I have tonnes of guides and itineraries you may find useful.
19. Learn the NATO Phonetic Alphabet
The phonetic alphabet is super useful both in your home and travelling life for any communication over the phone. It's a fairly quick thing to learn that once you know it, you know it for good.
20. Meditate
Travelling and especially flying can be stressful. Download a meditation app to follow for an hour or so to become more in tune with your breathing, body and mind.
Insight Timer is one of the most popular free meditation apps out there with over 4,000 guided meditations available as well as talks and podcasts on topics such as stress, self-compassion, nature and gratitude.
Looking for even more things to do at the airport? How about these:
Start a blog: whether it's just an online journal instead of writing in a notebook or if you have specialist knowledge you want to share with the world, it's never too late to start a blog! Or if you just want to write an article instead of starting a whole website, check out Medium.
Watch a documentary: just like reading a book or listening to a good podcast, you can learn so much from a documentary. If you're stuck for what to watch, try and find one on the destination you're about to go to for added pre-trip excitement and local knowledge.
Check out any onsite exhibits or points of interest: many airports these days have cool art installations or areas of interest to hang out in such as the Jewel at Changi Airport with its stunning indoor forest and water feature installation.
Do some work: whether it's answering emails or getting ahead of things on your to-do list, although it's not the most fun thing to do at the airport, getting some work done (if you need to) can help give you peace of mind on your flight and at your onward destination.
Take advantage of free amenities: from free massage chairs to pools entry and equipment rental, research to see if your airport has any freebies on offer to help you pass the time.
Take a nap: catch up on some ZZZ's – just make sure you set an alarm so you don't sleep in and miss your flight!
---
Thanks for reading and I hope you found this list of things to do at the airport whilst you wait for your flight useful!
Going travelling Soon? Don't forget these essentials!
Flights: compare and search for the cheapest flights using Skyscanner
Accommodation: hotels to hostels, glamping to apartments, I always use Booking.com
Tours: to find the best group tours and activities worldwide (with up to 20% off), use Viator
Visa: don't forget to check the entry requirements for the passport you are travelling with
Inspiration: to kick-start your next adventure, how about Lonely Planet's Guide to the World?
PIN ME FOR LATER:
*This post may contain affiliate links meaning should you purchase a product via this link, I'll earn a small commission at no extra cost to you. These are still products I use or believe in regardless. See my privacy and disclosure policy for more.*