The city of Amsterdam is such a 'go-to' place in the Netherlands that an unknowing visitor could easily mistake the capital as the only worthwhile place to visit. For some reason, many people don't visit anywhere beyond Amsterdam – and they're missing out!
Although the party (and 'cafe' scene) in Amsterdam attracts people from all over the world, the Dutch are actually experts at bossing a balanced and tranquil lifestyle which is best experienced in other parts of the country. 
Amsterdam is undoubtedly worth visiting at least once in your life, but this tourist city should definitely not be the beginning, middle and end of a trip to The Netherlands. There are many cool places to visit beyond Amsterdam!
After travelling through this compact country for just under two weeks, I've selected three cool places that aren't Amsterdam, that are totally worth visiting. You'll soon see there is more to Dutch life than weed, ogling at prostitutes and drinking beer!
*This post may contain affiliate links meaning should you purchase a product via this link, I'll earn a small commission at no extra cost to you. See my privacy and disclosure policy for more.*
PIN ME FOR LATER:
---
Leiden
Location: South West
Distance from Amsterdam: 52km/32 miles
Time to Travel from Amsterdam: 1 hour by car/bus, 30 minutes by intercity train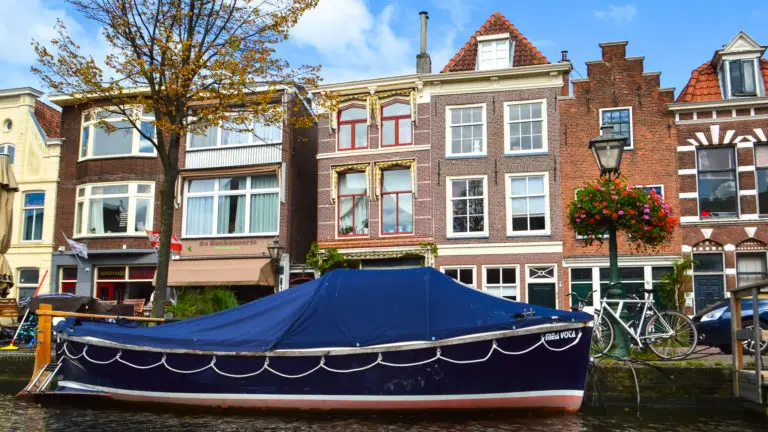 One of my favourite places to visit beyond Amsterdam is cute Leiden.
A far cry from a typically shabby maritime town, Leiden is home to some of the loveliest canal-side views and pristine streets that remain practically unchanged since the 17th century.
There are a few modern touches to the attractive city though, but they're thoughtfully complimentary to the old.
My favourite example of this has to be the huge art installation of over 100 short poems and local pieces of artwork that adorn buildings around the city. They tastefully bring a creative twist to the beautifully classic architecture.
Boasting the oldest and most prestigious university in the Netherlands and being the birthplace of the famous Dutch artist Rembrandt, it's clear that little Leiden has tonnes going for it.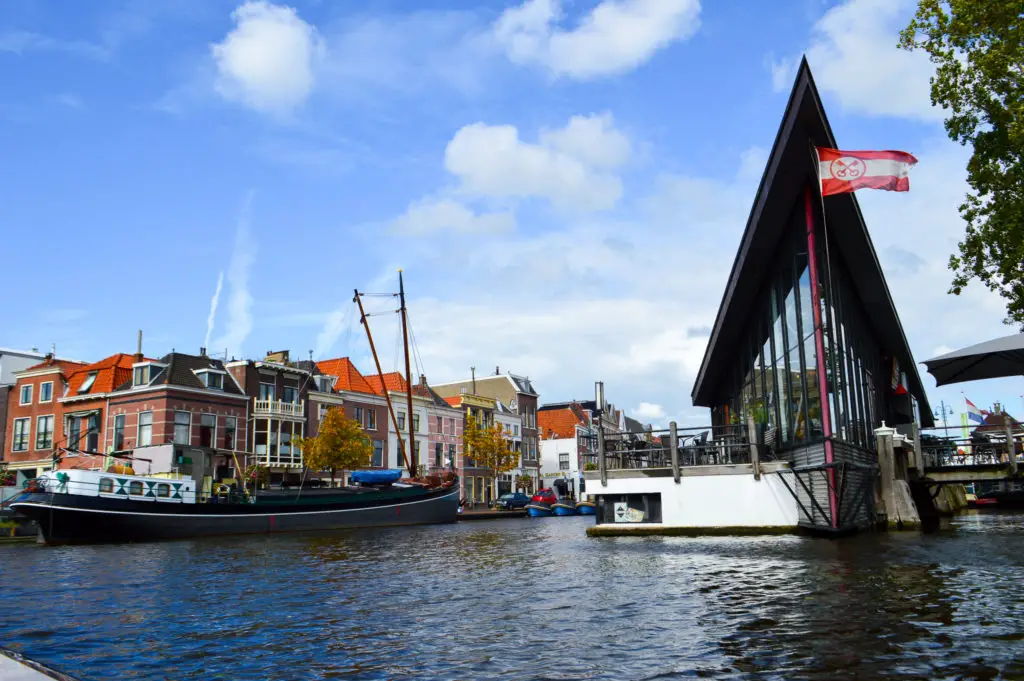 What to do in Leiden:
There are actually far more things to do in the compact town of Leiden than first meets the eye.
A good idea for any new tourist would be to first explore the 'Leiden Loop' ('Leidse Loper'), a self-guided circular walking tour showing all the best parts of this picturesque town. The route is well signposted, or a guide book can be purchased from the tourism centre containing a map. 
The walk ensures a visit to some great historic sites that may otherwise be missed if roaming freely, such as to De Burcht, an 11th century 'shell keep' (defensive enclosure) with 360 degree views over Leiden.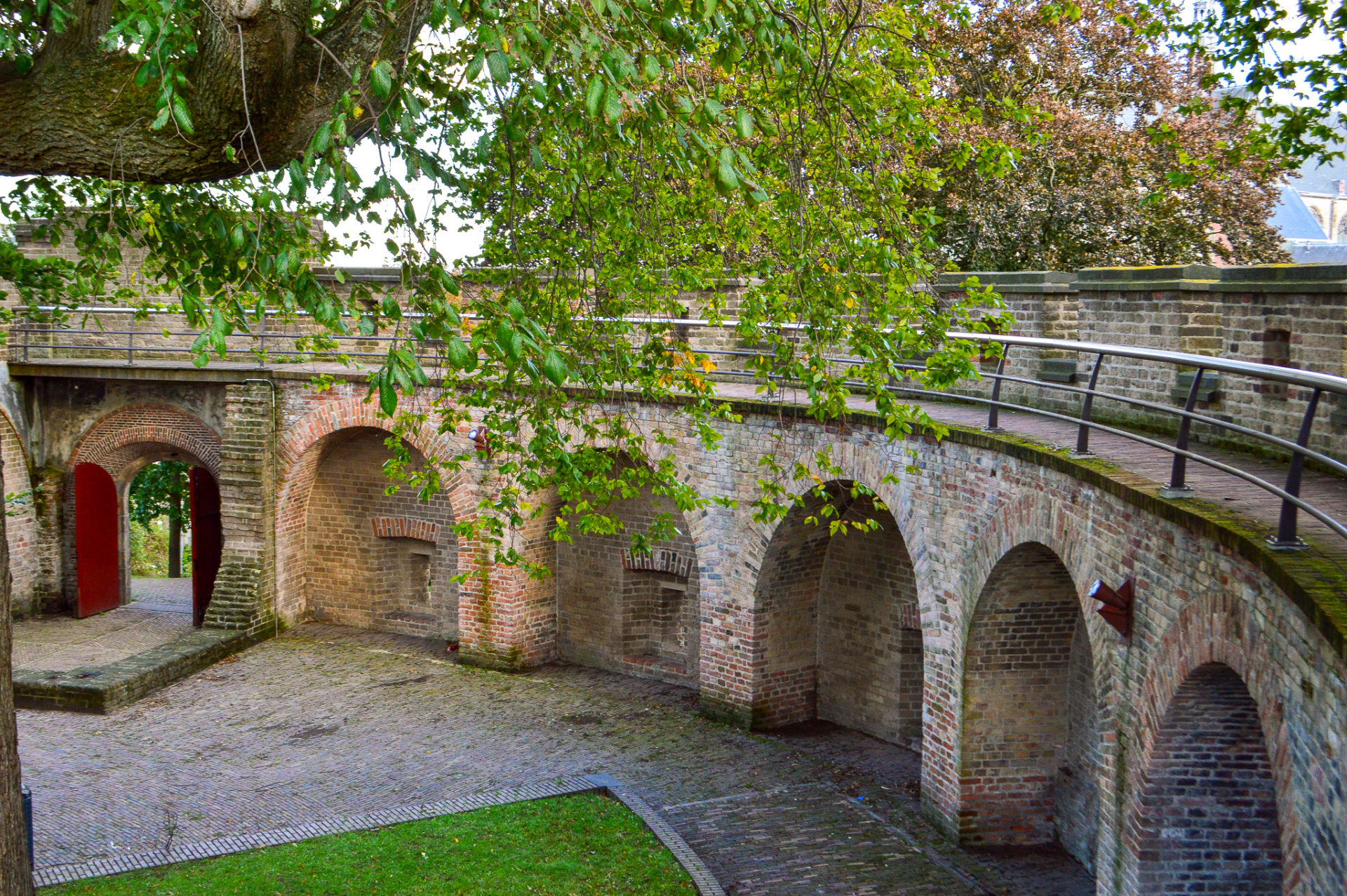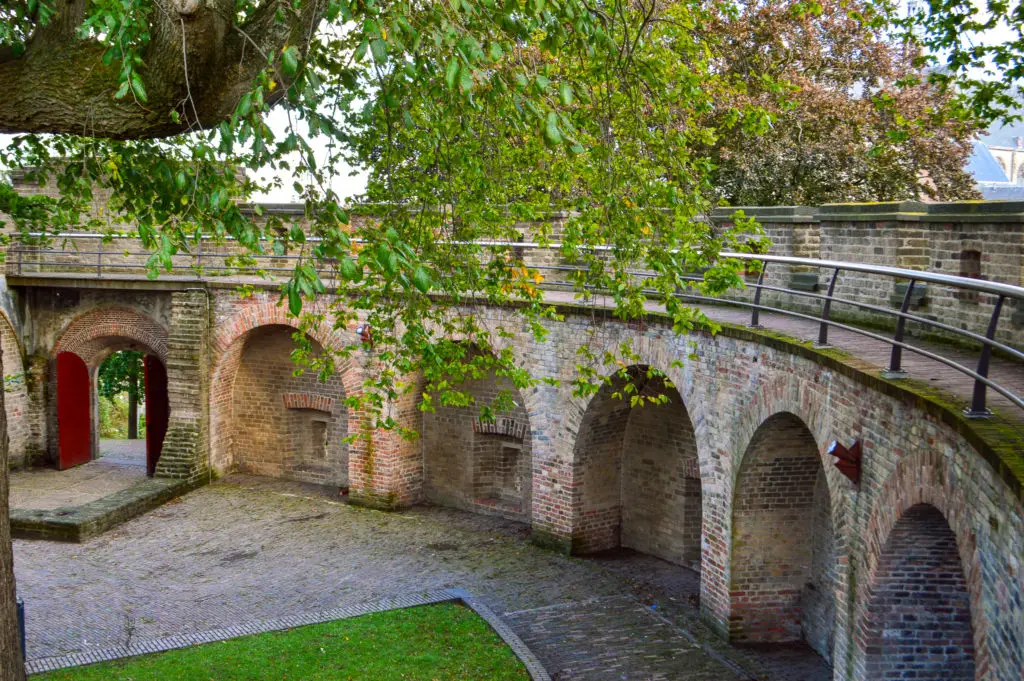 For another perspective of the city, an audio-guided boat tour on 'Rederij Rembrandt B.V' is a must do. 
Leaving regularly from the main marina 'Rondvaart', the boat trip takes one hour to explore the town's extensive canal network. As these boats have an enclosed glass roof, tours run all year round.
They're super low in order to go under tiny old bridges though, so ducking down to enter and exit is required. I felt a bit claustrophobic but it was definitely my personal highlight in Leiden. Boat tours cost €10 per adult so they're good value.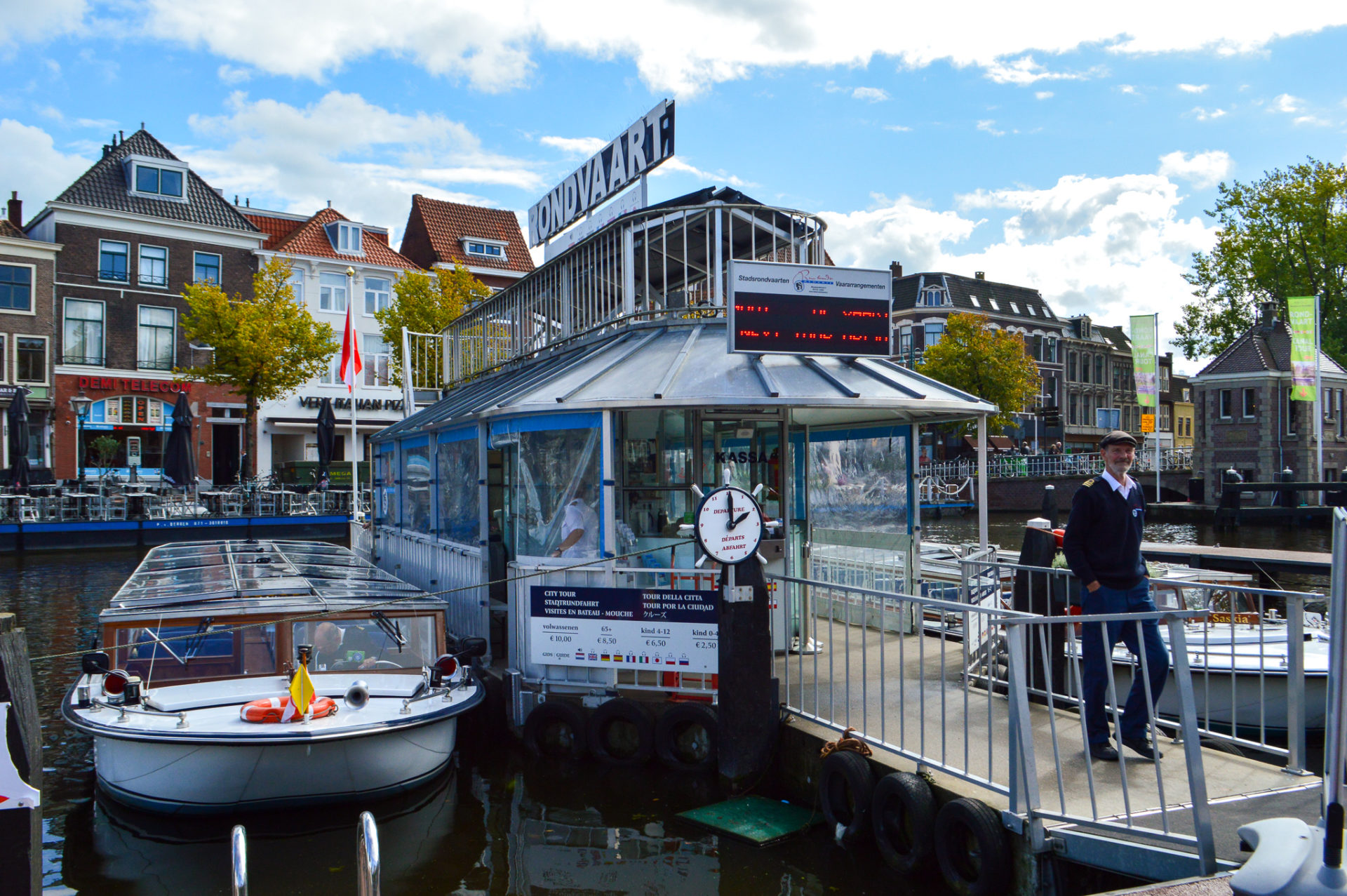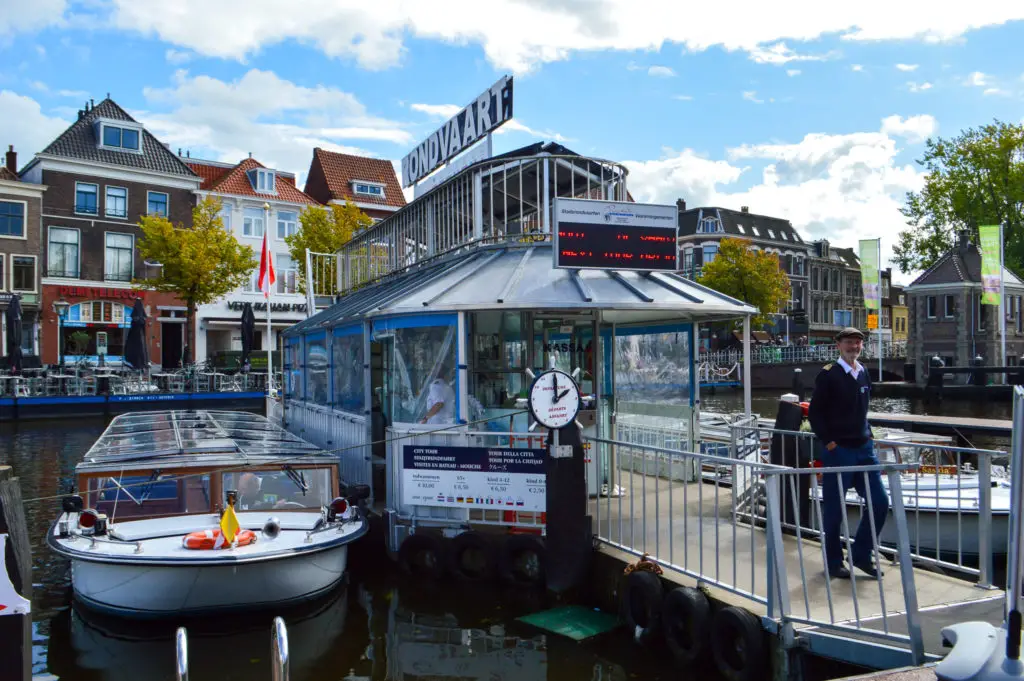 For foodies, there are two places in Leiden that really cannot be missed.
The first is Snijers, Leiden's oldest and most charming bakery and lunchroom, located on the main high street. The place is so quaint and oozes character; you really feel like you've stepped back in time. It's a pretty popular place though, particularly with the older generation, so even if there are no seats available, the cakes and confectionery (especially the homemade chocolates) are definitely worth purchasing to go.
If visiting on a Wednesday or Saturday, Leiden centre is transformed into the biggest street market in Holland. 
Although this market sells everything from Dutch flowers to exotic spices and clothing, it is the local produce that is particularly worth browsing and tasting. This is a 900 year old tradition well deserving of support.
I was extremely impressed to see that Leiden has multiple record stores, all of which were buzzing with customers (which is sadly an unfamiliar sight at my local record shop in Yorkshire). Leiden actually has an incredible total of six music stores; a surprisingly high number for such a small city! The best of these in terms of atmosphere and music selection are Velvet Music Leiden and Plato Leiden, both located in the historic centre.
For music lovers like me, hours of enjoyment can be gained from browsing some brilliant collections of new and second hand records. Vinyl is definitely not dead in Leiden!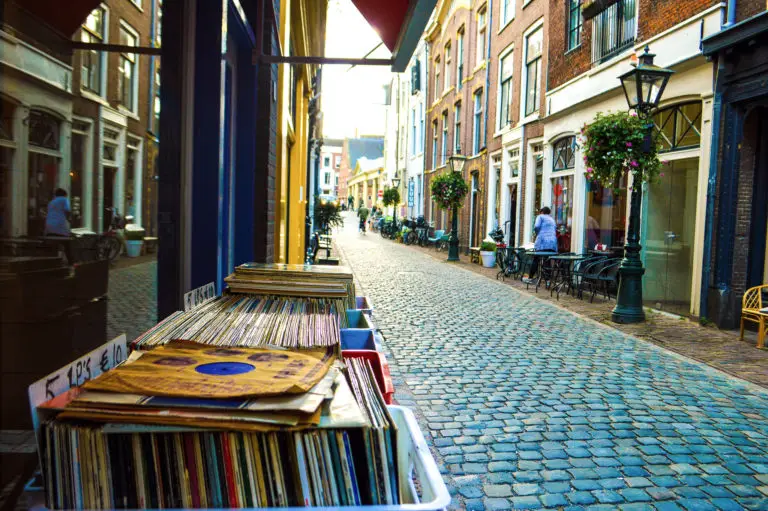 No trip to the Netherlands is complete without seeing a windmill and so a visit to Molenmuseum de Valk situated in the centre of the city is most definitely required.
This site is a cool photo opportunity from the outside and an interesting insight into a working mill and Leiden's history from the inside. The steps to the top are really steep but the reward is a pretty view over the canal network.
For even more history, a visit to Museum Volkenkunde is an absolute must. This modern museum is home to a mixture of permanent and temporary cultural exhibits across multiple floors and so it will require at least half a day to explore.
I spent four hours here and only managed to look at the ground floor permanent Asia displays and the amazing 'Cool Japan' temporary exhibit before it closed. Tickets cost €14 per person but are worth every penny because, in my opinion, it is one of the best museums I've been to outside London.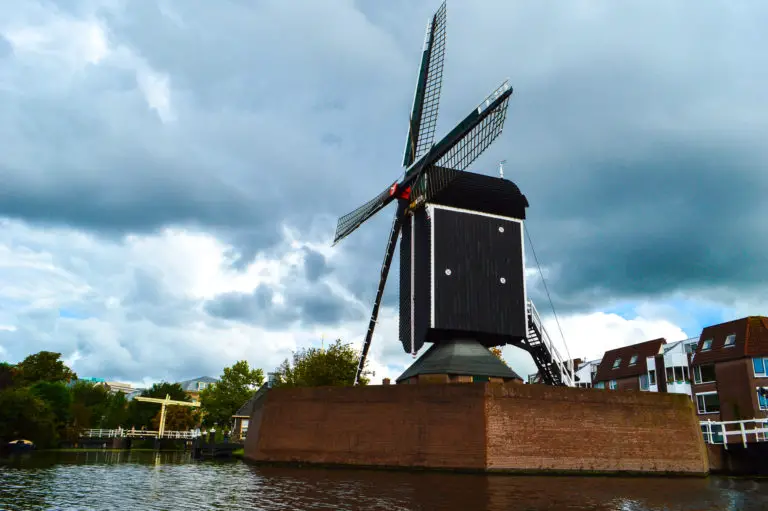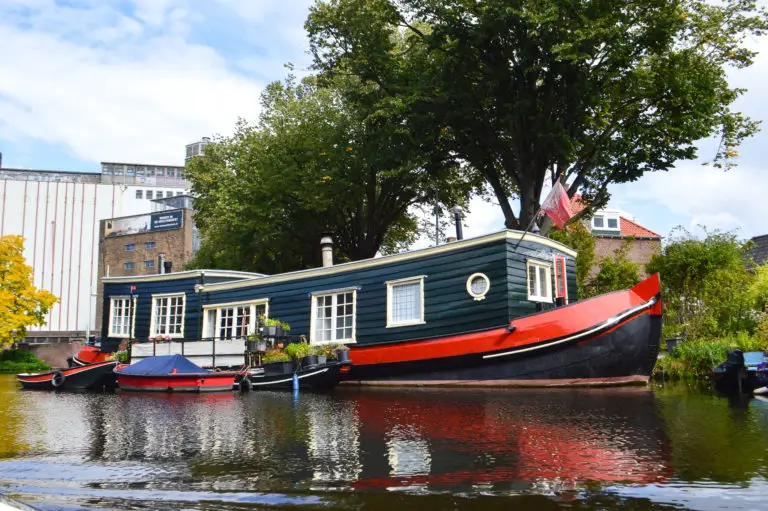 Utrecht
Location: Central (South West of Amsterdam)
Distance from Amsterdam: 45km/28 miles
Time to Travel from Amsterdam: 1+ hour by car, 25 minutes by intercity train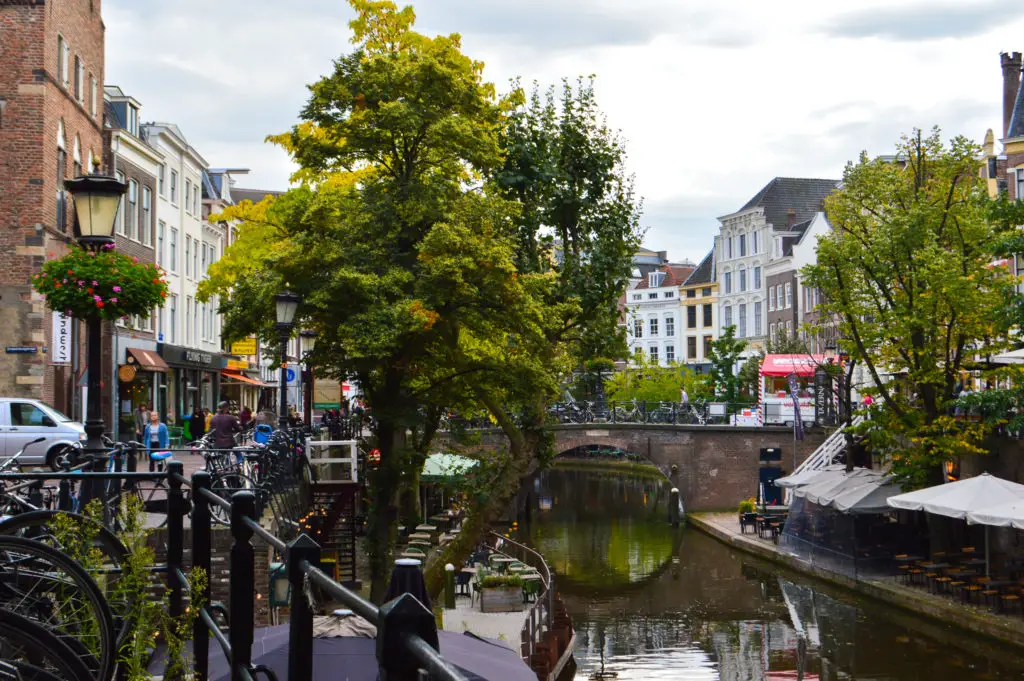 Located right in the centre of the Netherlands, Utrecht is in many people's opinion the "beating heart of Holland".
The city is noticeably young and lively especially as this awesome medieval town hosts more cultural events outside Amsterdam than anywhere else in the Netherlands.
Even when I was there in cold mid September, an interactive music and art installation spilled onto the canal-side pedestrian roads creating an excited buzz that intrigued both tourists and locals.
Despite the big city amenities and events, there is a very distinct unpretentious, small town vibe in Utrecht. It was even included in Lonely Planet's list of the top 10 unsung places in the world in 2012, which I think speaks volumes for this modest gem.
What to do in Utrecht:
Not only is Utrecht a major hub for events, it is jammed with trendy retail concepts and secret boutique bars and restaurants, hidden below street level on the world's first inner city canal wharf.
Nestled down cobbled back streets, you will find an eccentric range of antique and vintage shops stacked with historic Dutch nick-nacks.
With so many little nooks and crannies to explore, you'd struggle to be bored, even if you lived here.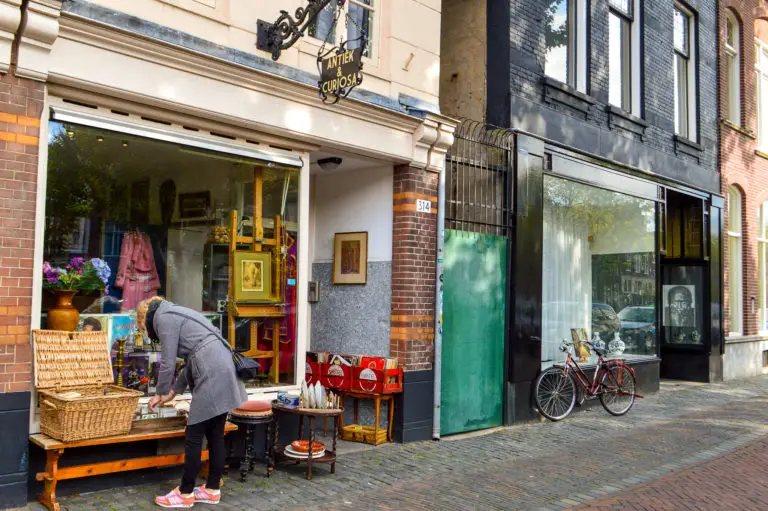 It would be hard to get lost in Utrecht as the iconic Dom Tower, located in the centre of the city, dominates the skyline for miles around.
Standing at 112 metres tall, the ornate Dom Tower is actually the highest structure in the Netherlands and can be climbed if you can face the 465 steps to the top. It's a pretty tough hike due to the narrow stone steps that spiral on for a seemingly infinite amount of time, but there are luckily three stops on the way to steady a dizzy head.
Learning about the history of this local symbol is pretty interesting but the spectacularly expansive view over Utrecht and other cities at the top (including Amsterdam on a clear day) should be the primary reason to visit.
Entrance to the top of the tower is by ticket/guided tour only that can purchased online or from the tourist information centre opposite the tower.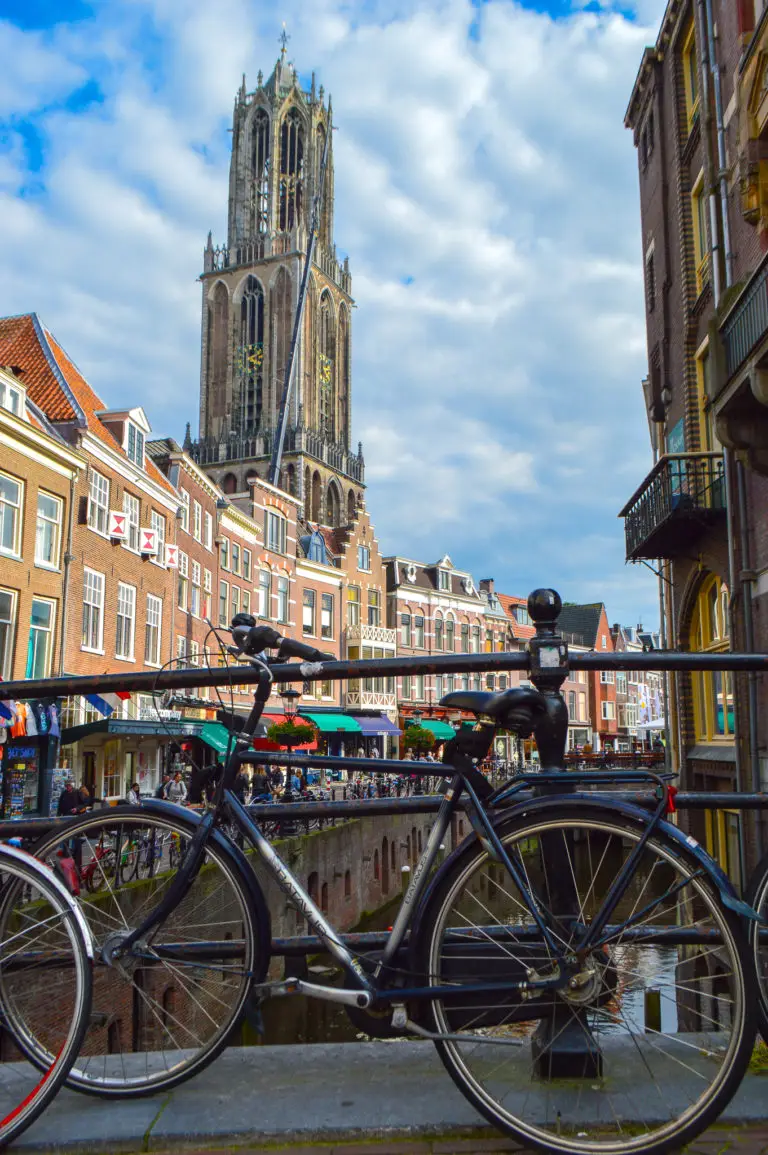 The De Haar Castle, The Netherlands largest and most spectacular historic house, is also located in the municipality of Utrecht.
A stunning example of the luxurious life of the rich and famous in the early 20th century, De Haar Castle is a perfectly preserved fairy-tale fortress complete with moats, drawbridges and towers. There's lots to see here, including historic collections of art and colourful gardens, so going early to make the most of a full day is recommended.
You'll be totally rewarded for going beyond Amsterdam with a visit to lovely Utrecht!
The Hague
Location: West
Distance from Amsterdam: 60km/37 miles
Time to Travel from Amsterdam: 1 hour by car, 35 minutes by intercity train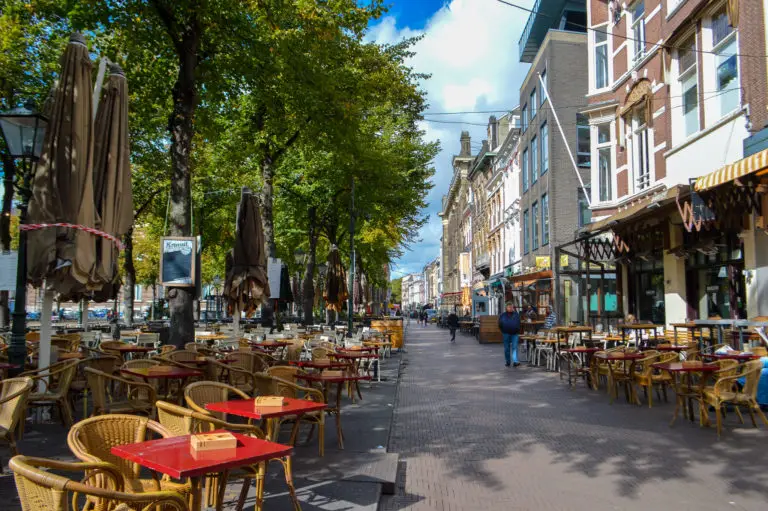 At first glance, The Hague (Den Haag) could be mistaken for an aloof and severe government city.
With the title of 'International City of Peace and Justice', many people associate it with serious men in gowns, courtrooms and dry international conferences. Although partly accurate (after all, ending war does need some serious attention), many of the regal mansions and government buildings are simply a facade for impressive event spaces.
There are eight theatres, six music centres and some of the finest art and history museums in the Netherlands.
What to do in the Hague:
If there is only one art gallery to be visited in the Netherlands, it would really have to be the Mauritshuis Royal Picture Gallery, right next to the government centre in The Hague. A world-renowned art museum, it is home to some of the very best Dutch Golden Age paintings, including the incredibly iconic 'Girl with a Pearl Earring' portrait by Vermeer.
As well as the incredible historic buildings of interest (like the Peace Palace and Royal Courts of Justice where tours inside are also available), The Hague has over 400 art deco buildings, heaps of landmark early modernist structures and snazzy modern builds to explore too.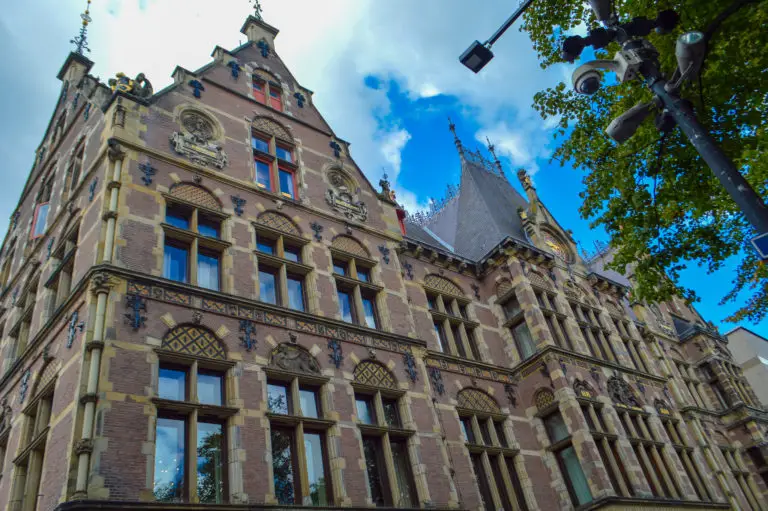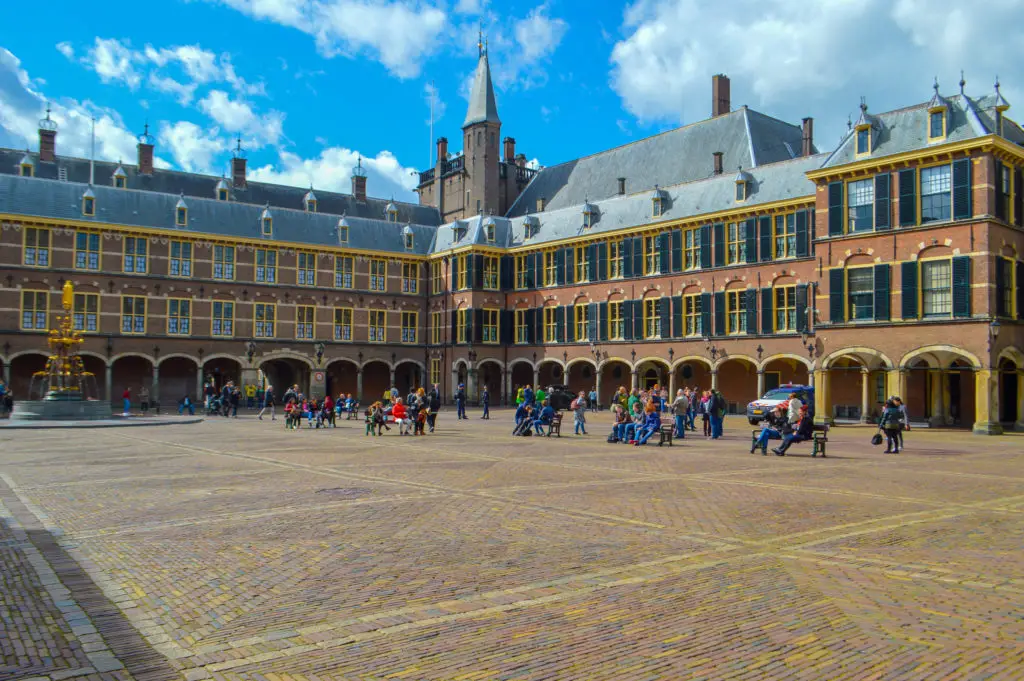 Most striking after The Hague's eclectic mix of architecture, is the city's huge drinking and culinary scene. There are over 1,700 pubs and bars in The Hague with many of these being alfresco spots at the historic squares and beach side promenades. 
The selection of local beer on draught in The Hague is beyond impressive. Luckily there is often platters of local breads, cheeses and cold cured meats available to line the stomach during beer tasting marathons.
As one of the 'greenest' cities in Europe, an ideal place to burn some calories after pigging out on local cheese would be one of the Hague's many lovely leafy parks such as Landgoed Clingendael or Haagse Bos.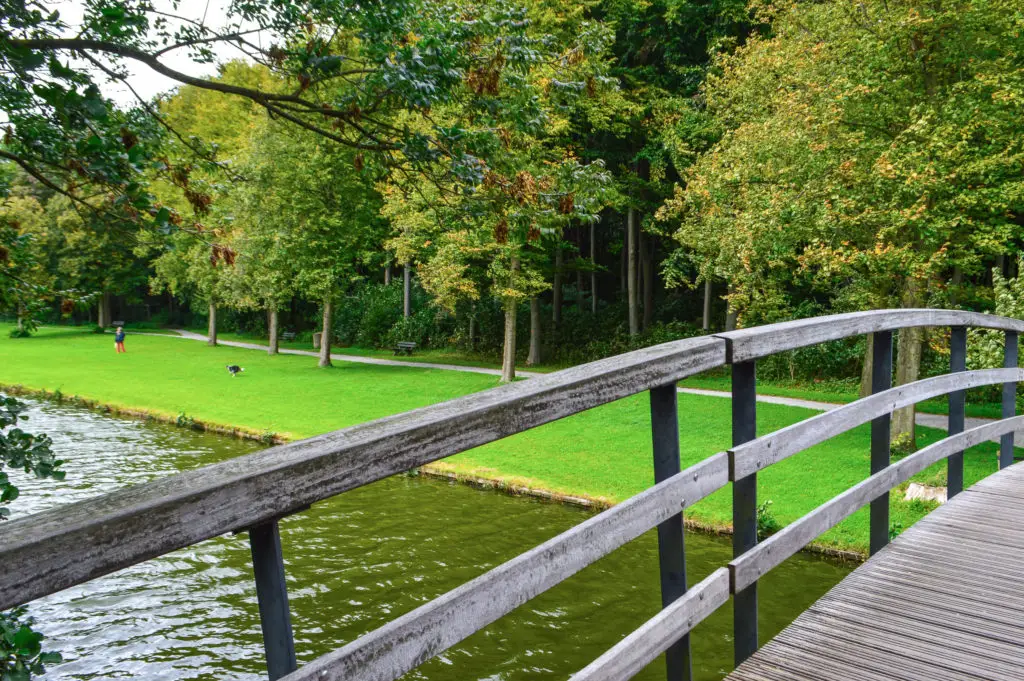 There's actually an incredible 116,000 trees and over 885ha of parkland in the city, as well as a famous 11km long strip of beach in Scheveningen, a modern seaside resort town right next to the city centre. 
The beautifully sandy beach has a pier, esplanade and a lighthouse which adds a touch of quaint seaside character to the otherwise contemporary town. Come sundown in high season, Scheveningen is transformed into a party paradise with live music concerts and parties spilling onto the beach from some of the 70 cafes and bars along the harbour.
It is clear that The Hague plays an important role in the economy and politics of the Netherlands but the brilliantly edgy and fun side of this cultured city should definitely not be underestimated.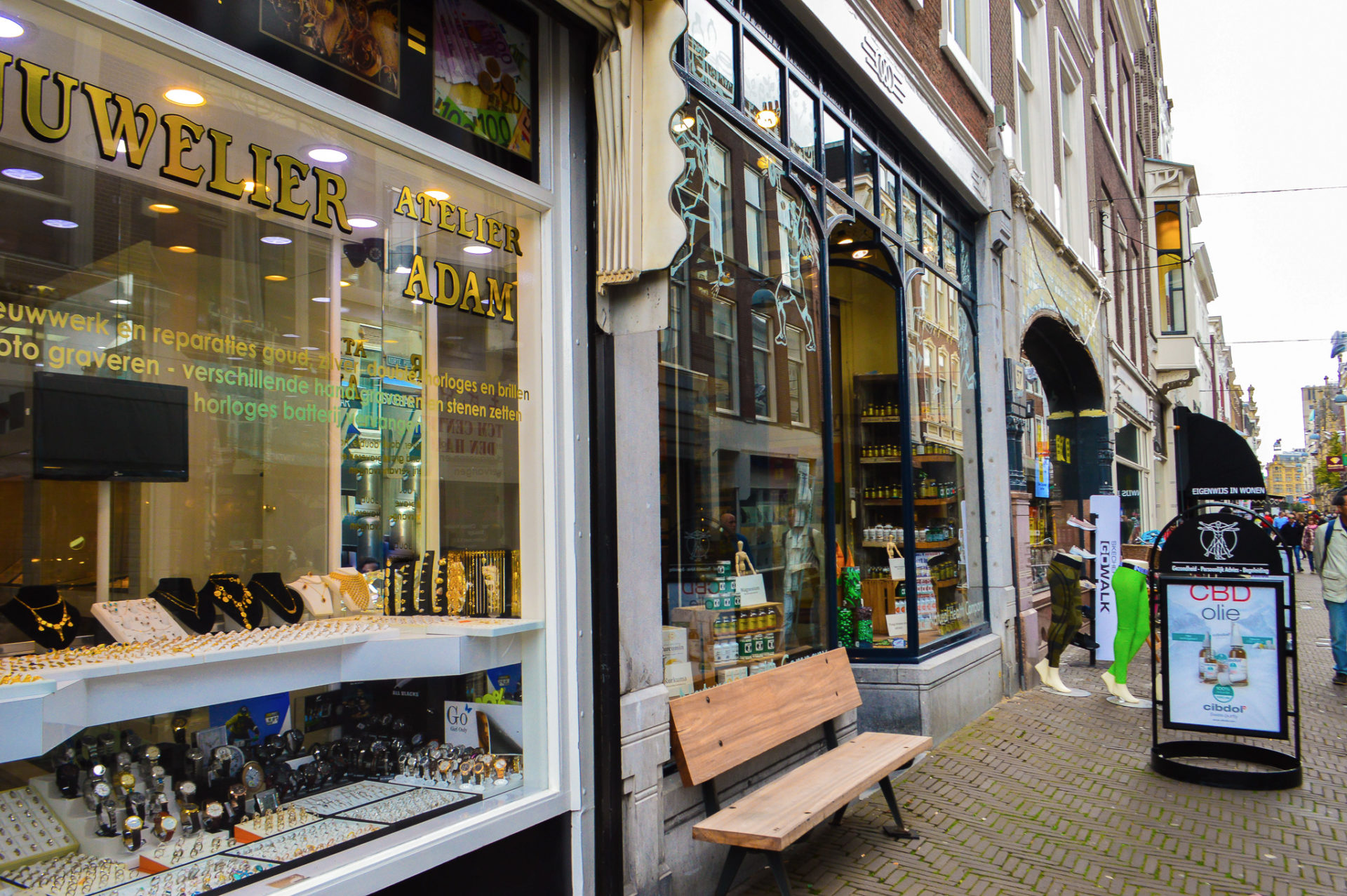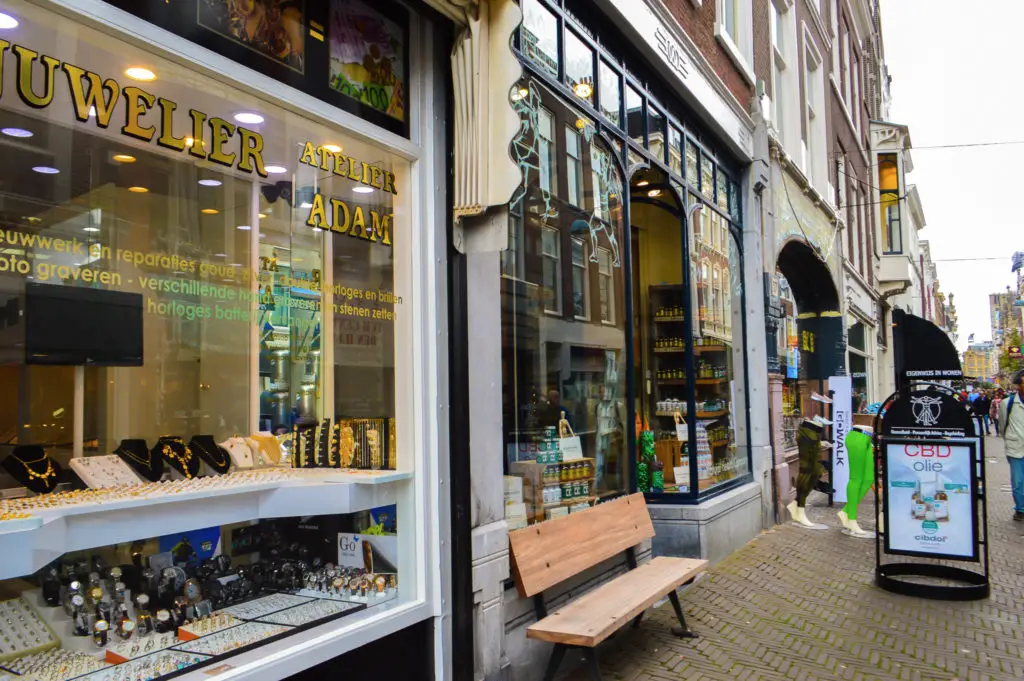 ---
Have you been inspired to visit the Netherlands Beyond Amsterdam?
Despite being one of the most urbanised countries in the world with the highest population density in Europe, The Netherlands manages to balance modernity, cleanliness and history in near perfect harmony.
Once a major colonial power with a navy that instilled fear in the British, the effects of the booming Golden Age of The Netherlands is still visible in many regions within the country.
As one of the finest examples of a cycling and eco-conscious culture around, The Netherlands also takes tolerance and efficiency to a new level. The transport system is quick and well-connected (enough to make us British visitors green in the face with jealousy) so there really is no excuse not to leave the capital, even for a day trip (or two).
I found all three of these places much more enjoyable than the capital so I hope I have convinced you to explore beyond Amsterdam to get more of a feel of the true Netherlands.
Have you been to The Netherlands and feel somewhere should be added to this list of places to visit that aren't Amsterdam? Let me know in the comments below!
Going travelling Soon? Don't forget these essentials!
Flights: compare and search for the cheapest flights using Skyscanner
Accommodation: hotels to hostels, glamping to apartments, I always use Booking.com
Tours: to find the best group tours and activities worldwide (with up to 20% off), use Viator
Visa: don't forget to check the entry requirements for the passport you are travelling with
Inspiration: to kick-start your next adventure, how about Lonely Planet's Guide to the World?