If there was ever a perfect country to do a long road trip, it would have to be through New Zealand.
Well known for its dramatic and diverse landscape, New Zealand has an array of natural wonders to explore at every corner of the country. And travelling around New Zealand in a car or camper van is one of the easiest and best ways to see them.
After slowly travelling around by car, here is my recommended two month New Zealand road trip itinerary. It follows the rough figure of 8 route I took around both the North and South Island, which I have marked on the map below for your reference.
So let's dive in, here is a slow two month New Zealand road trip itinerary and travel guide for all year round.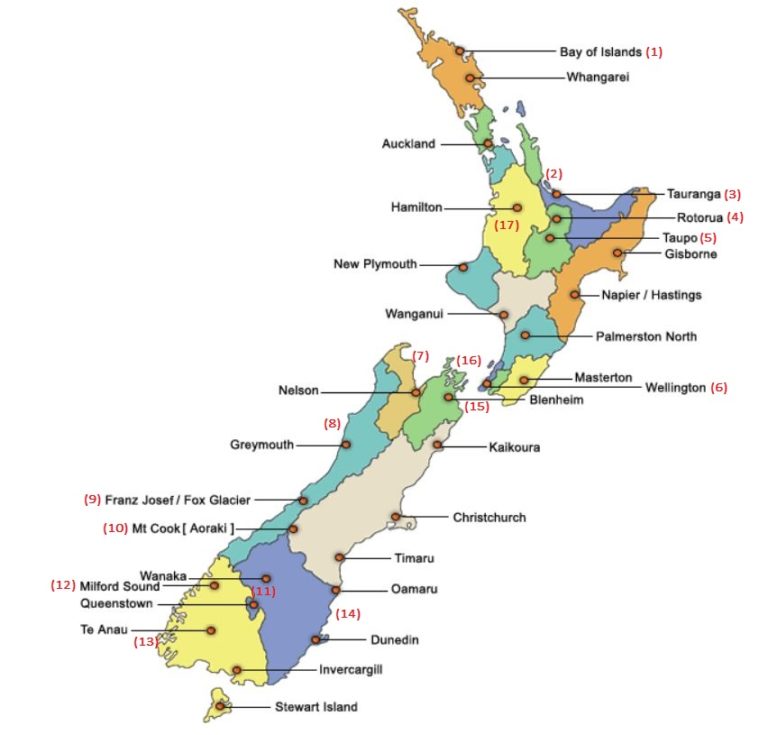 *This post may contain affiliate links meaning should you purchase a product via this link, I'll earn a small commission at no extra cost to you. See my privacy and disclosure policy for more.*
PIN FOR LATER:
---
Things to know before you go:
Before your two month New Zealand road trip, make sure you have researched and feel well prepared. Here are some of my top tips and things you need to know before you go:
You can get fined if you sleep overnight at an unauthorised spot such as beside a road or other public land.
Make sure you are comfortable driving on the left hand side of the road!
Download the WikiCamps and CamperMate apps on your phone to find the best paid and free camping grounds.
The roads are well maintained and quiet. Sometimes you only pass a couple of cars all day so be prepared with supplies and jump leads etc if you may need them.
However in some places the roads can be very narrow, windy and unnerving- be prepared for long one lane bridges and cliff-side roads with only a small barrier.
Free freedom camping spots are generously dotted all over the North and South Island in some of the most stunning locations, meaning you don't always have to pay fees for private (and often crowded) camping sites.
New Zealand is bigger than it looks! You'll be doing more driving than you think!
Kmart is awesome for stocking up on cheap camping goods such as gas stoves, car accessories and bedding.
Pre plan some places to visit, but be prepared to go off the beaten track to discover true rural New Zealand.

Two month New Zealand road trip itinerary:
1. The Bay of Islands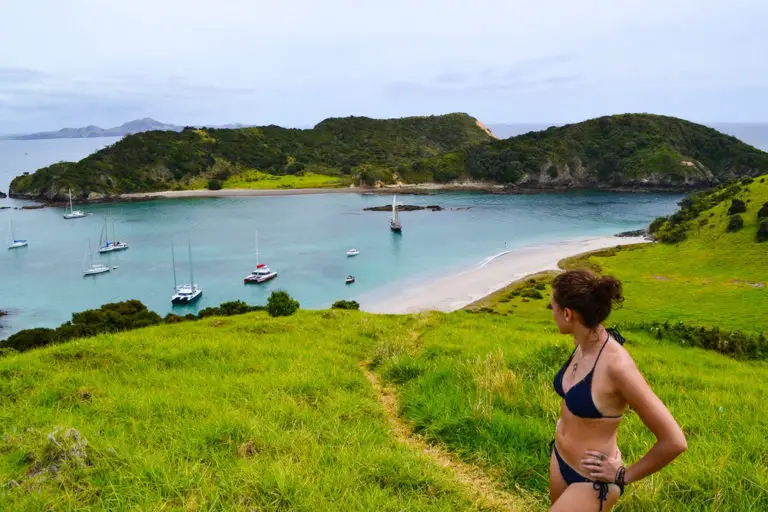 After picking up the car in Auckland from Rental Car Village, the plan was to get out of the city as fast as possible. The first stop had to be the stunning scatter of islands in the north, aptly named the 'Bay of Islands'.
As well as driving and walking around the breath-taking bays, there are many reasonably priced sailing tours to the islands where you can snorkel, kayak and have some fun jumping off the boats into the turquoise sea. 
Despite the weather not being great when I was there, the sailing tour was fun and the landscape was still extremely beautiful. A boat trip will set you back $60-90 NZD per person depending on the size of the sailing boat and activities included. I ended up on 'She's a Lady' and was really impressed with the boat, itinerary and the skipper.
2. The Coromandel Peninsula
On the way to Coromandel from the Bay of Islands, there are tonnes of super interesting pit stops like the thermal Nagawha Spring Pools in Kaikohe and the biggest tree in New Zealand, Tane Mahuta located in the Waipoua forest. This staggeringly wide tree is said to be the 4th largest in the world and with no entrance or parking fees, it really would be a shame to miss it.
The Coromandel Peninsula itself offers something for everyone – gorgeous forests to explore (like the Coromandel Forest Park), stunning coves and endless miles of beaches.
Hot Water Beach is a really unique place to visit as there are areas with volcanic springs under the sand, so you can actually dig your own thermal pool. Try and avoid weekends or school holidays as otherwise the beach is overrun with children crashing the pools you spent ages lovingly creating!
3. Tauranga & Mount Maunganui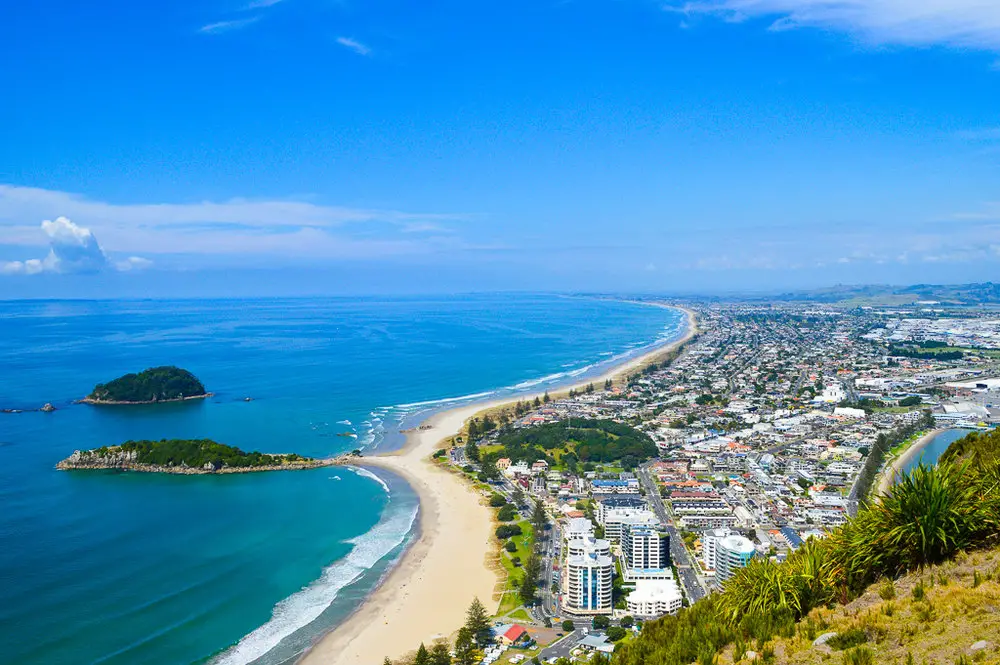 The harbour bridge in Tauranga connects the energetic port city with Mount Maunganui, a cute beach town set around an extinct volcano.
Walking up Mount Maunganui takes about an hour and at the top there are stunning views over the bay and back over to Tauranga. It was a great photo opportunity, and a well earned beer on the beach afterwards makes the steep walk even more worth it.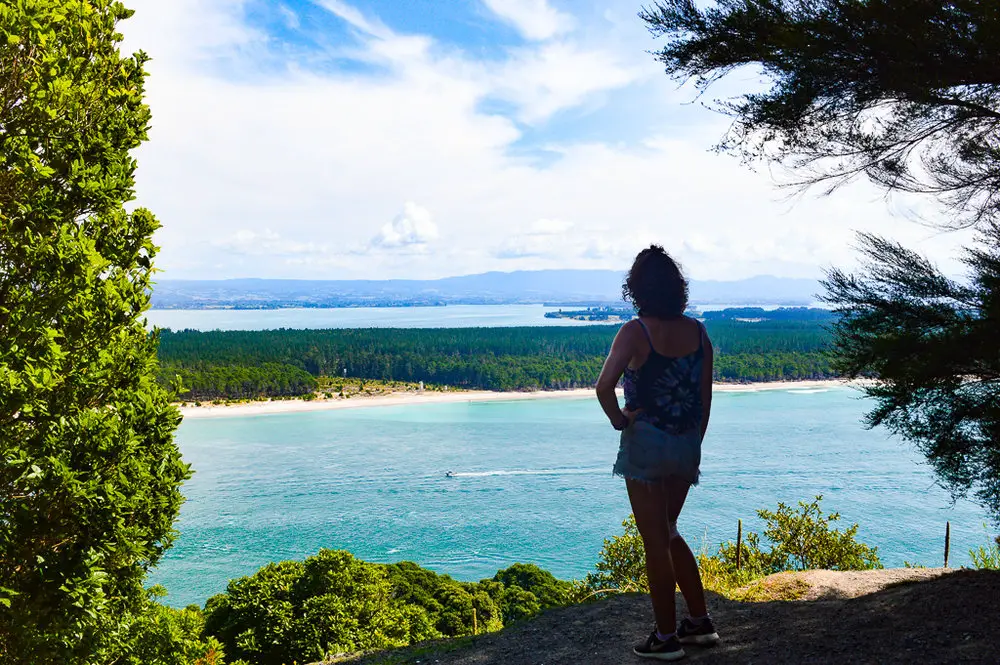 4. Rotorua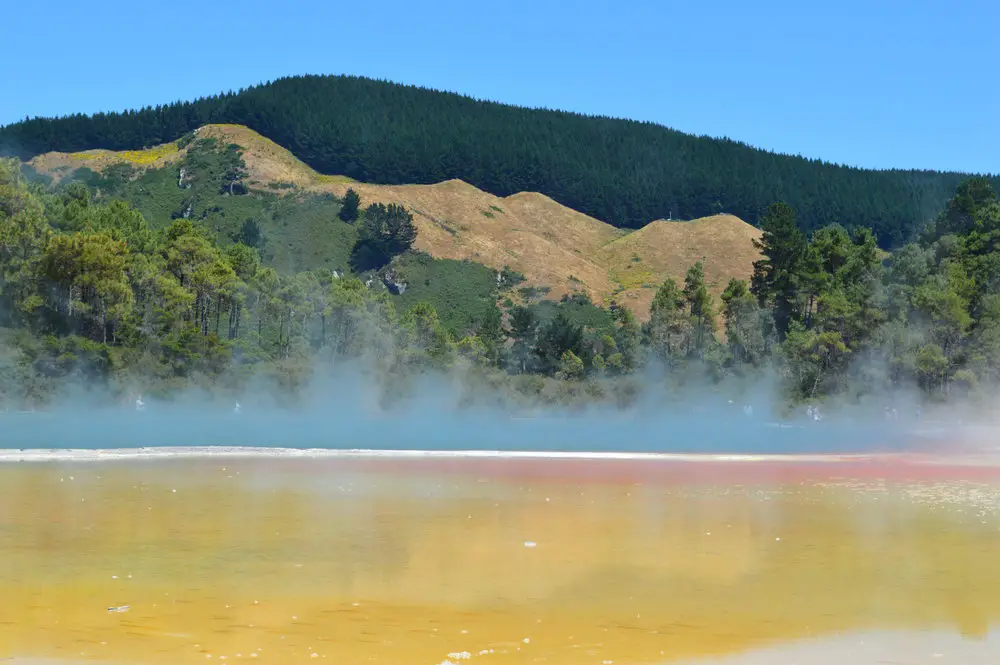 No road trip in New Zealand is complete without checking out the multi-coloured geothermal wonderland of Roturua.
Despite the pricey $32 entry fee here, I found it worth the money. The steaming caves, striking sulphurous pools, geysers and bubbling mud holes were extremely intriguing and like no other geothermal landscape I'd seen before. The pink and orange fizzing 'champagne pools' and the lime green sulphur lake should not to be missed.
If you can, go early to avoid the coach load of tourists and whatever you do, do not touch the water! I heard horror stories of people dissolving in the acidic water in literally seconds – eeek!!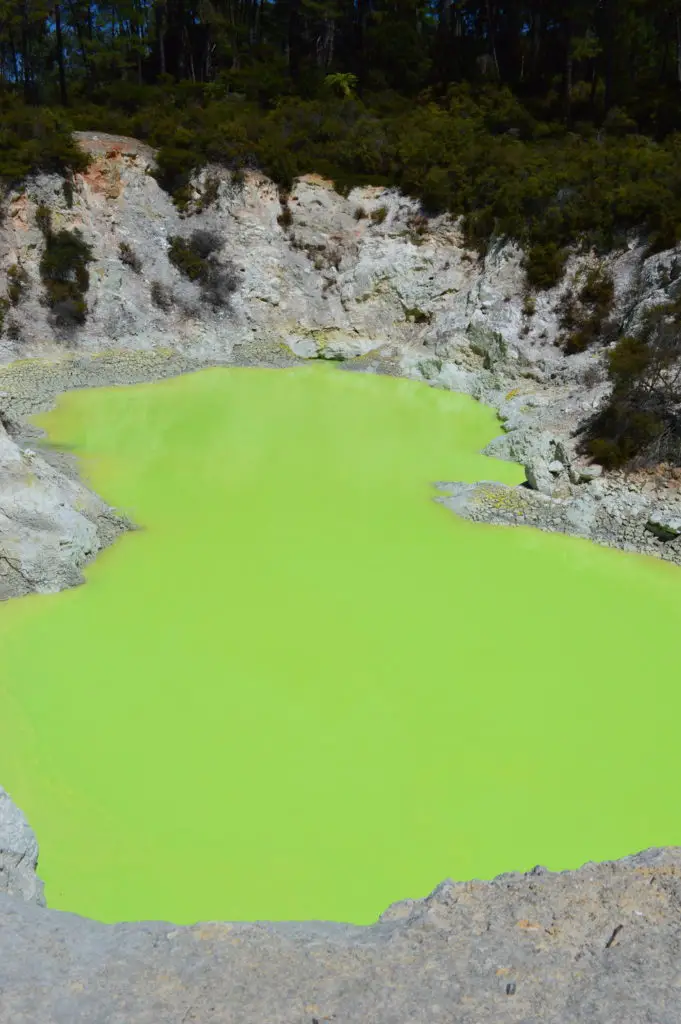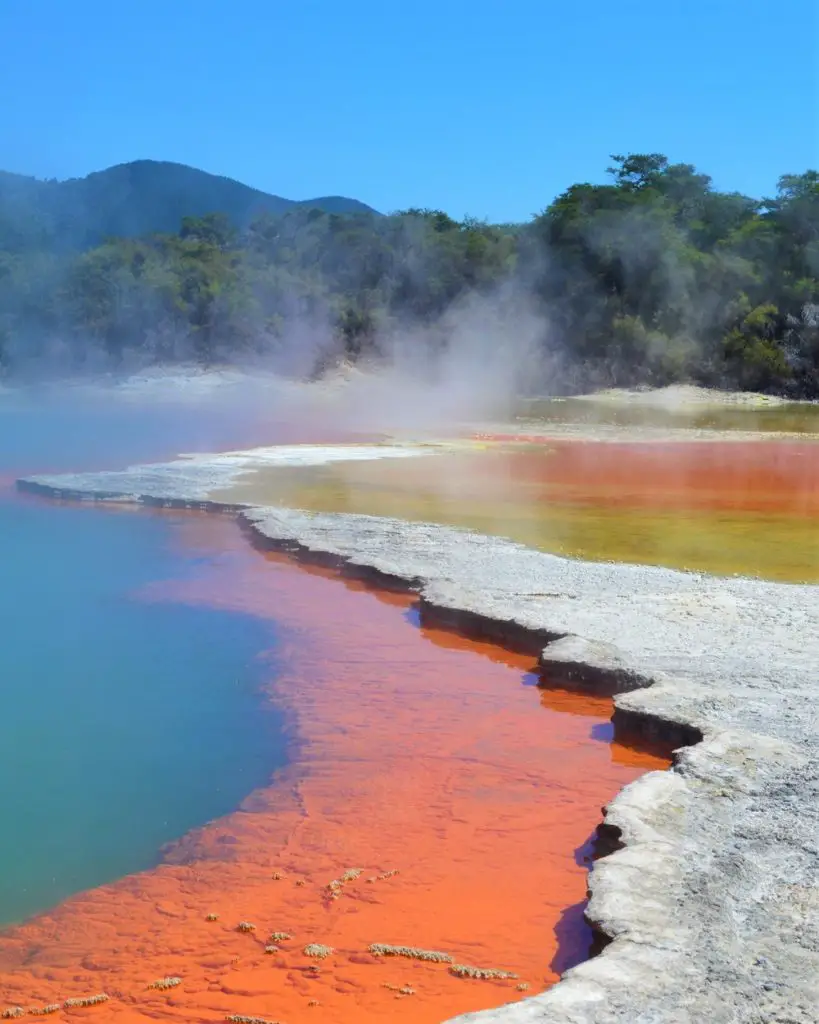 5. Lake Taupo & Huka Falls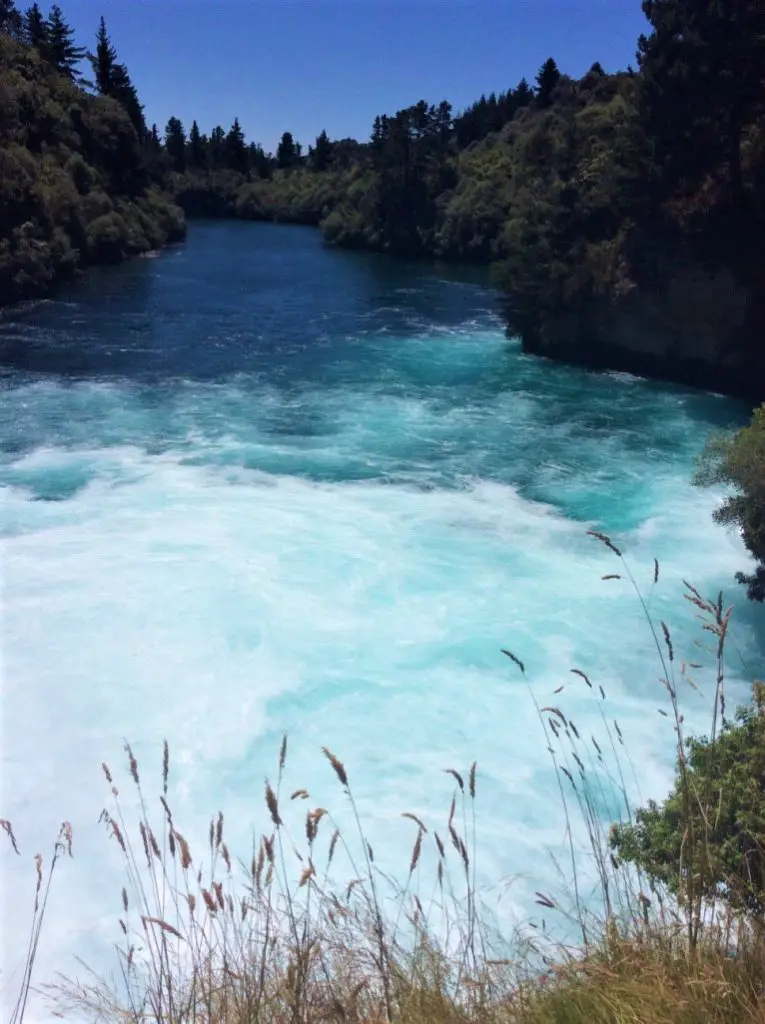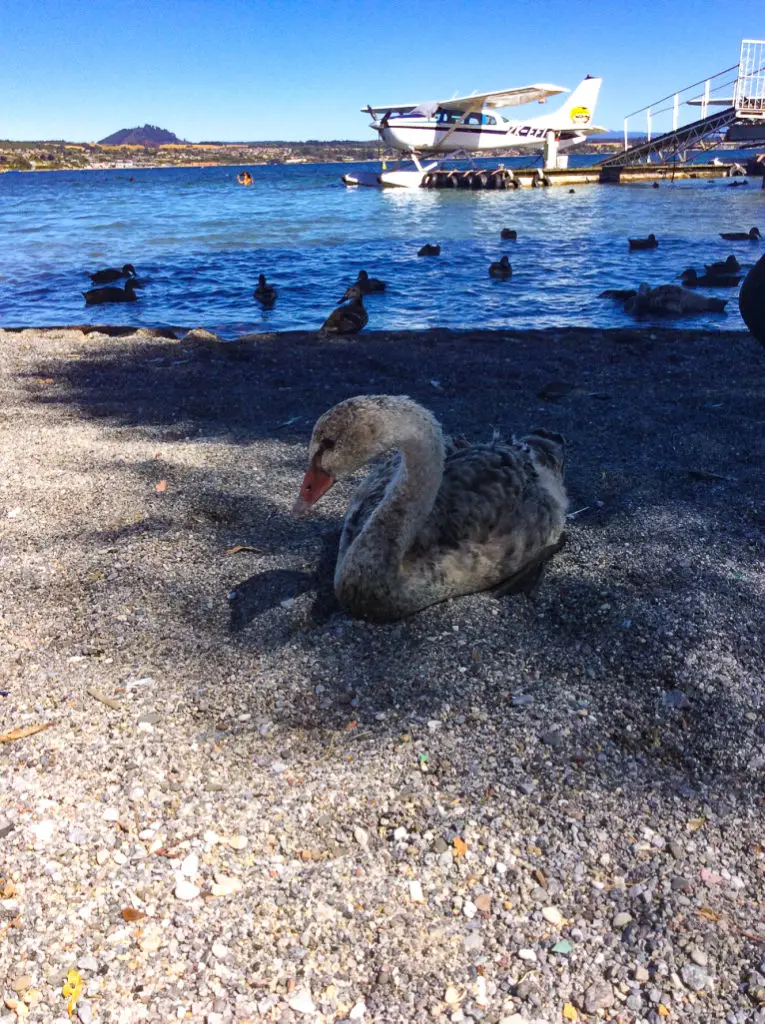 Lake Taupo is the biggest volcanic crater in the world. However that is not the only reason to visit: it's also a bustling centre for land, water and air adventure sports including jet skiing, paddle boarding, bungee jumping and sky diving!
A few hundred metres up from the lake you can find the Huka Falls, a series of aqua blue thundering waterfalls best admired from walking tracks, or better yet, by rafting down them.
A five minute drive from the centre of Taupo you can also find an amazing freedom camping spot by the Waikato River called Reid's Farm. It allows all forms of camping and has pretty decent toilet facilities for a free site. It's a popular spot so you may struggle to find space in the high season, but the atmosphere is lively and you'll no doubt meet some really interesting people.
6. Wellington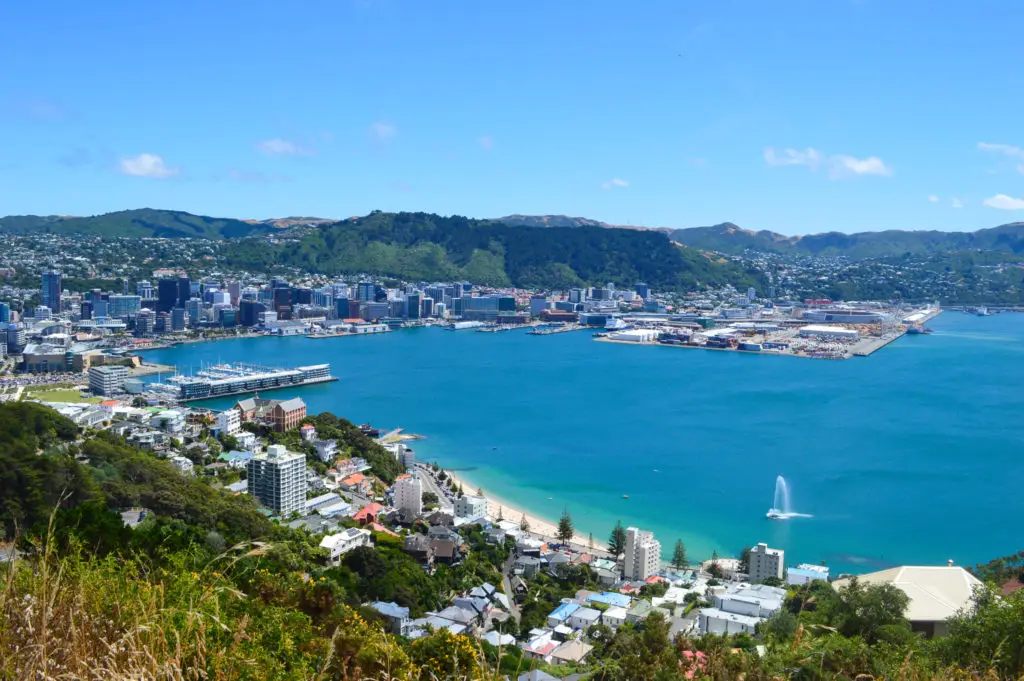 Of all the cities in New Zealand, Wellington was my favourite. The city centre itself is a clean and cosmopolitan hub with brilliantly modern museums (like the Te Papa National and awesome WETA Museum) and a fantastic social scene. There's apparently more cafes, bars and restaurants than New York.
Unlike most cities in the world, what struck me most about Wellington was that it didn't feel like a city at all. It has the warmth and personality of a village and, being nestled between mountains, there is a real appreciation of nature. Plus the ability to hike to the countryside in a matter of minutes.
Highlights in Wellington were driving up to the Mount Victoria viewpoint for views over the city, the amazing WETA museum and walks around Normandale where my Kiwi relatives live.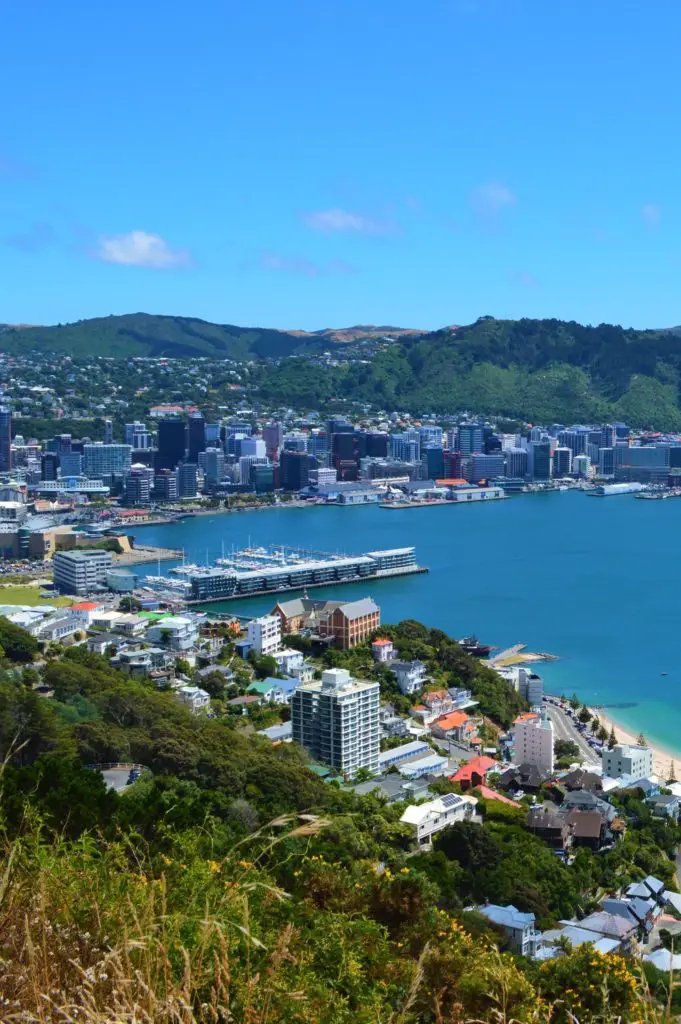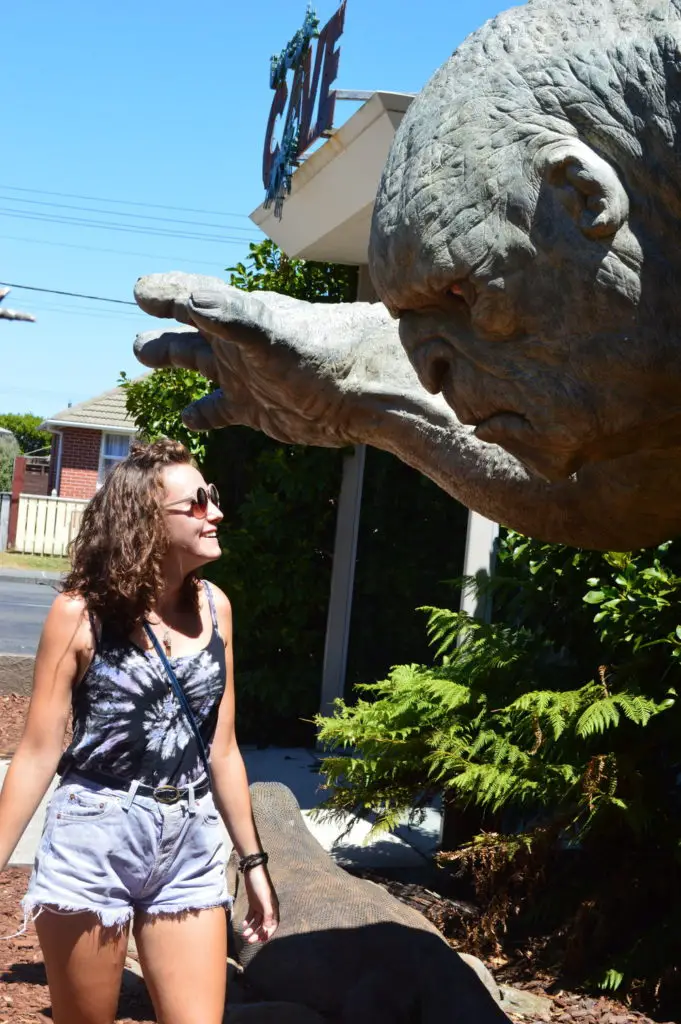 7. Abel Tasman National Park
Located North West of the city of Nelson, Abel Tasman is a rugged wilderness reserve with a variety of landscapes that you can explore in one or two days. 
Although there was constant torrential rain when I came here, I had a short yet enjoyable hike through the forested pathways, marshland, along granite cliffs and the pristine golden coastline.
If only the weather weren't so bad, I'd totally have gone on a boat tour to the highly rated Tonga Marine Reserve.  Here you can kayak along the coast (some times with seal pups playing beside you) or go dolphin, penguin and whale watching.
Before you plan to go, I'd check weather reports as it does drastically affect the wildlife sightings (i.e. I saw practically nothing apart from birds when walking the coast!). I'd also look at recent reviews of the marine reserve, such as on TripAdvisor, to see what people have seen to make sure it will be worthwhile.
8. Pancake Rocks and Blowholes (pitstop)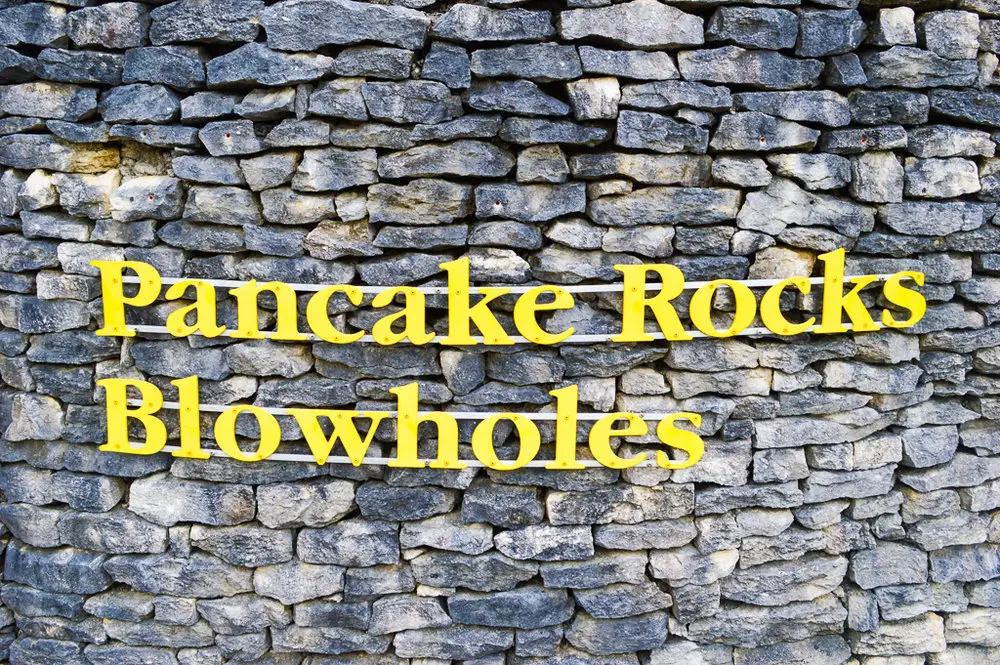 Although I wouldn't especially go out of your way to visit the Pancake Rocks near Punakaiki, it does make for a pleasant pit stop if you're driving along the west coast of the South Island. 
A 20 minute boardwalk leads you through an array of intricately layered rock formations that have developed over 30-35 million years. 
The only downside is that it's quite a short visit and you'll probably be accompanied by hordes of tour bus day trippers.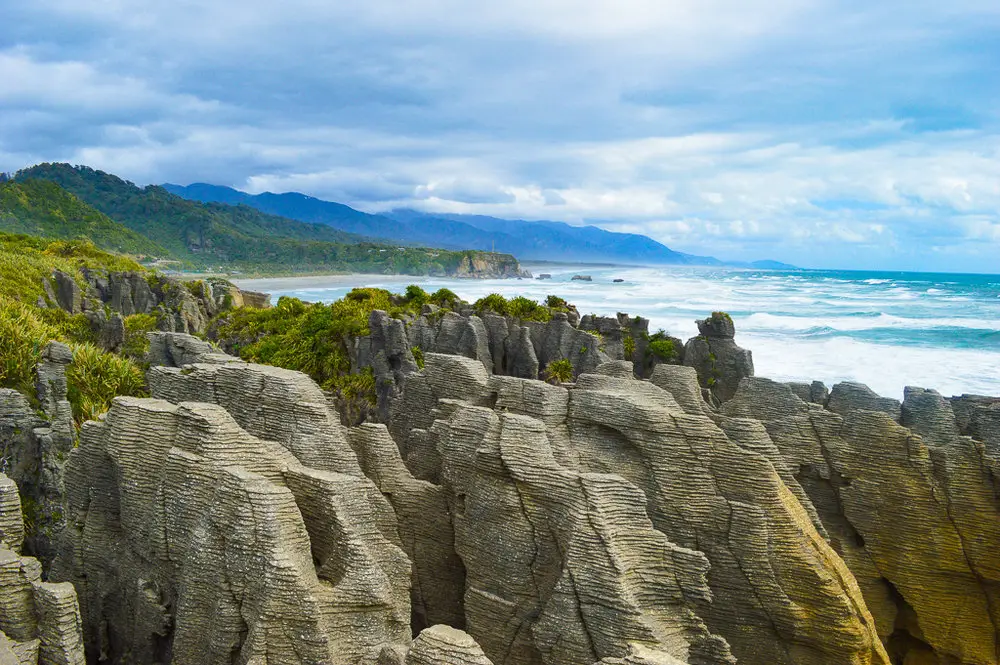 9. Franz Josef Glacier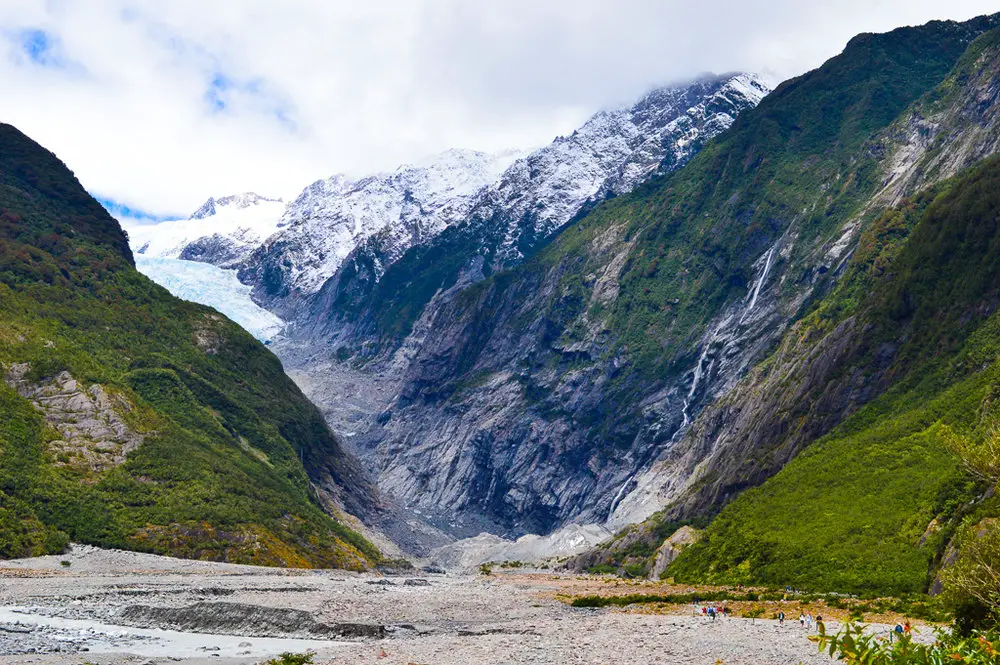 Despite having drastically shrunk in size because of global warming, and the fact the glacier is too unstable to approach closely, the walk to the glacier lookout is still really cool.
Generally flat, it's an easy walk that will take you 1 ½ – 2 hours return.
Those people with a bigger budget and a thrill for adventure can take a helicopter tour to get a real Birdseye view of the glacial formations or you can go on a guided hike on certain areas of it.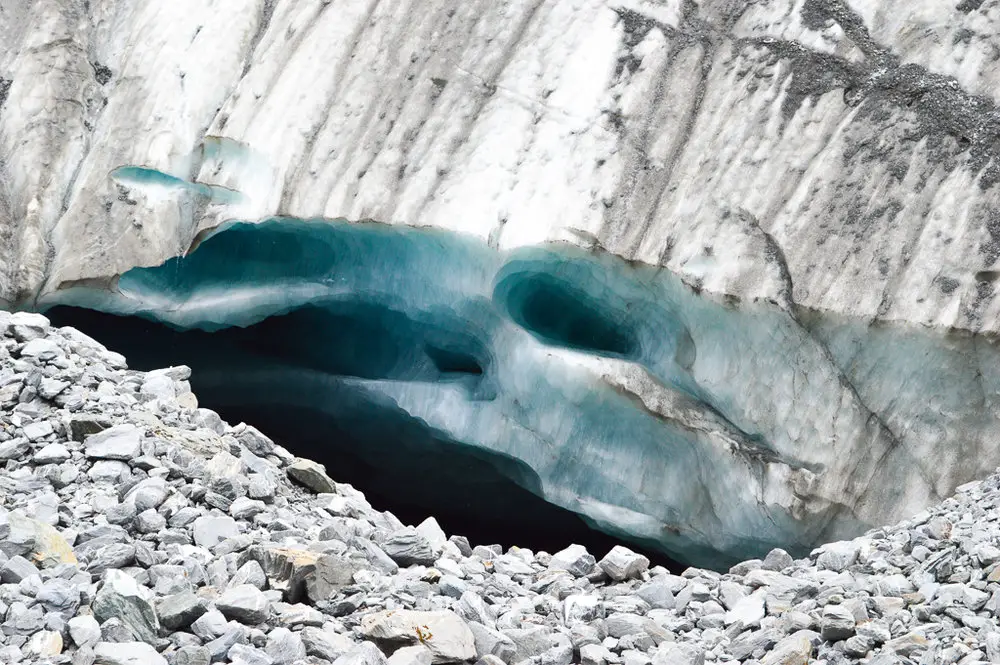 10. Mount Cook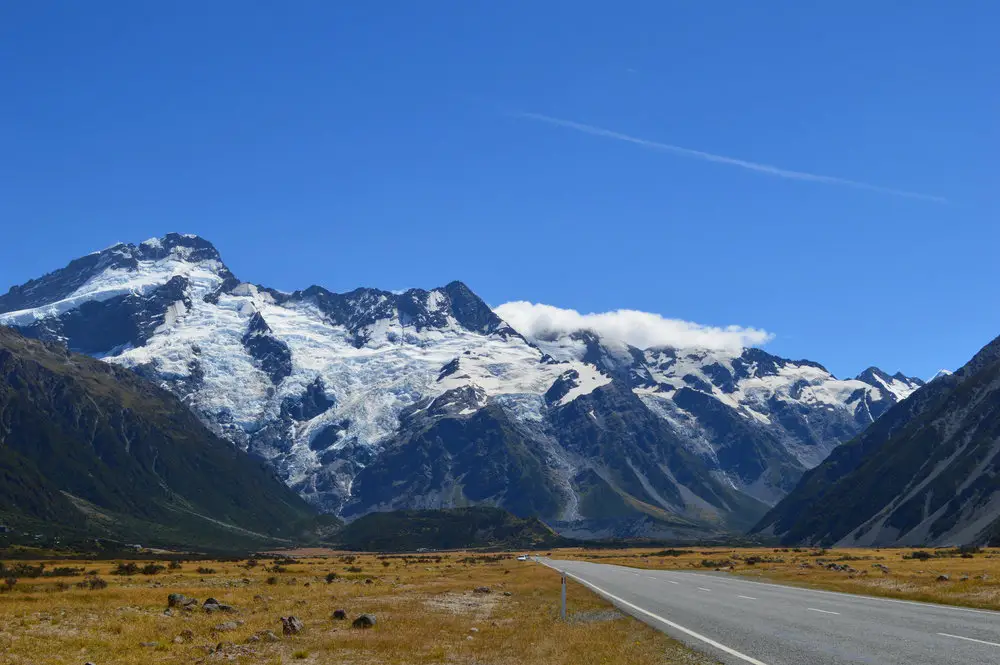 New Zealand's tallest and most iconic mountain, impressively looming over the main highway, is certainly a site to behold.
Climbing Mount Cook itself is definitely more suited to the advanced mountaineer though (Sir Edmund Hillary practised his climbing skills here before Everest!), however there are also plenty of smaller trails too. One of these trails leads to a dramatic suspension bridge across a river that I loved but it's not great for those scared of heights!
During the winter, helicopter and ski-planes offer glaciers viewings and access for skiing. Far from the city lights, the Mount Cook National Park also provides clear stargazing views, a popular activity in the dark winter nights.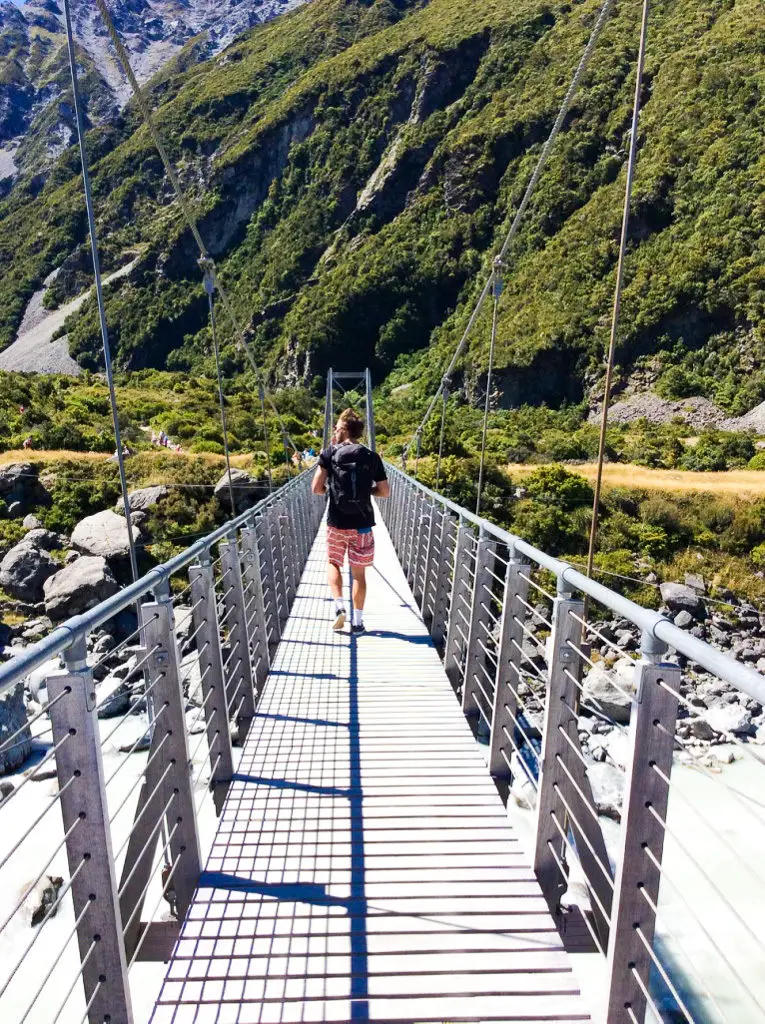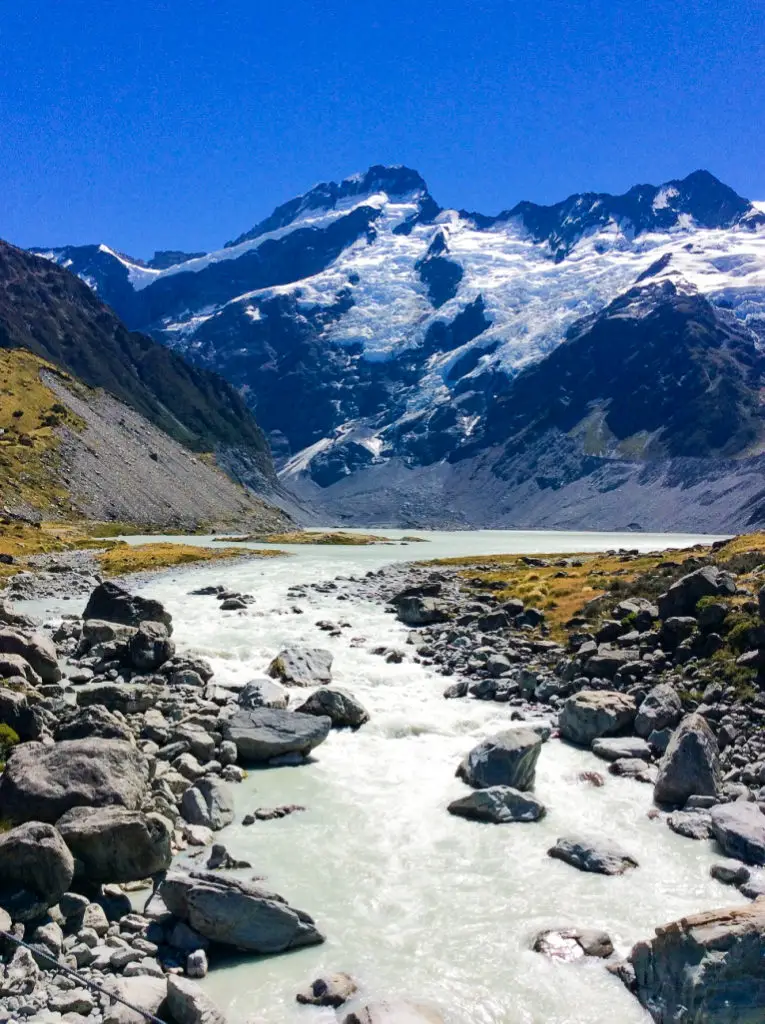 On your way from Mount Cook, don't forget to stop off in Wanaka for a day or two to do some epic hiking, adventure sports and of course see the iconic lake tree.
11. Arrowtown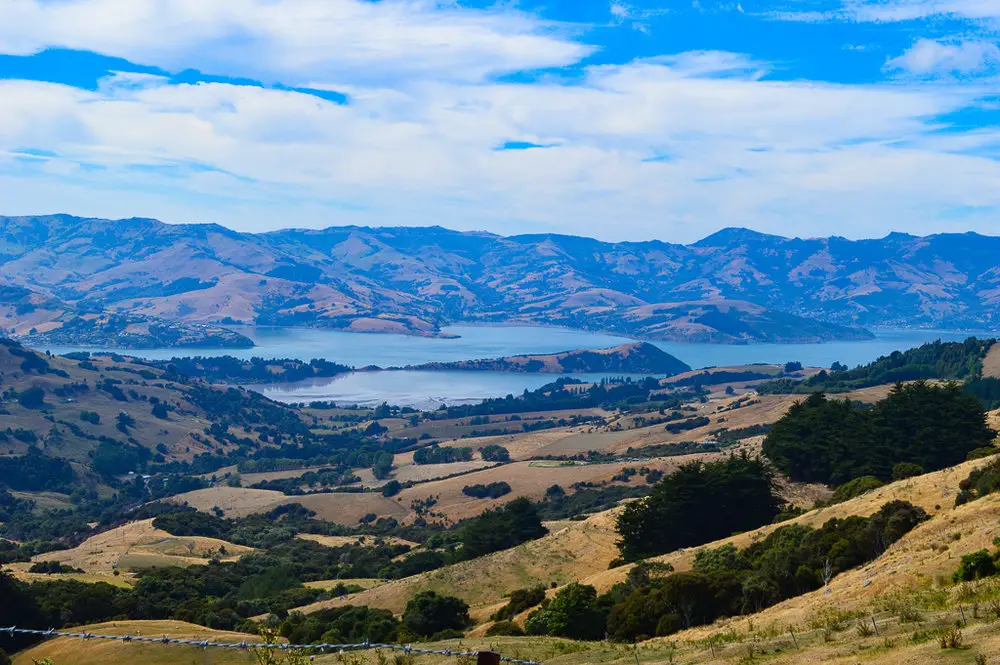 Arrowtown was an unplanned and utterly enchanting discovery. The historic gold mining town, carefully preserved for the delight of tourists, is buzzing with al fresco dining spots, themed boutique shops, museums and cafes.
Walking down Buckingham Street and the side lanes simply makes you feel as if you've stepped back into the 1860's gold rush era. Popular activities include gold panning in the famous river and exploring the Arrow River Trail by foot or bike.
The drive to Arrowtown is also spectacular and some of the most memorable landscape views I experienced on this trip.
12. Milford Sound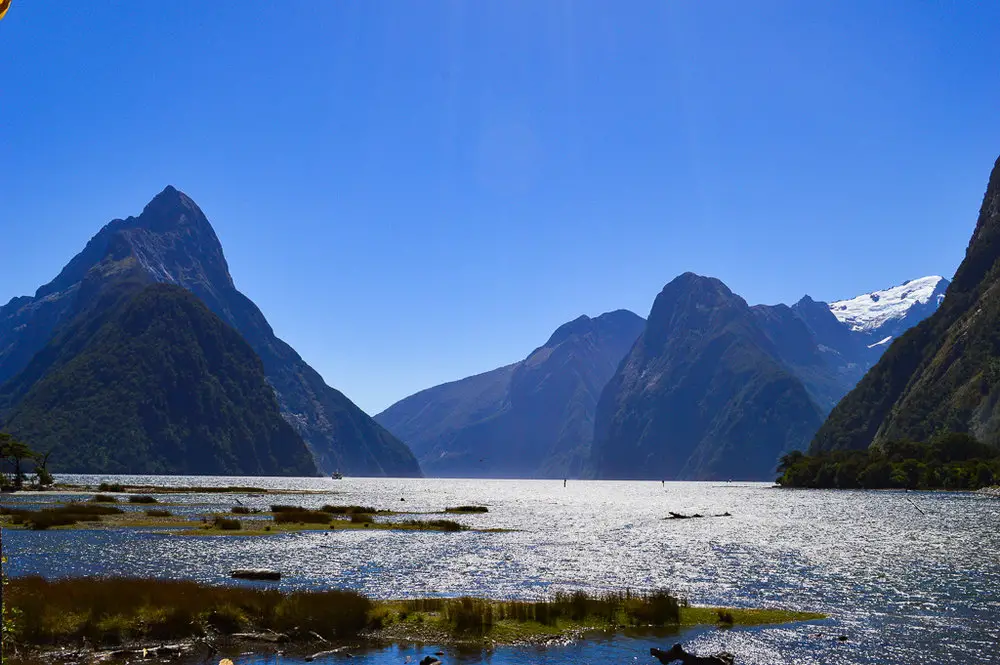 I had heard people liken Milford Sound to Ha Long Bay in Vietnam and so having previously visited it, I was excited to see how New Zealand's version compared.
Although I didn't have the budget to join a cruise (they start from $90 for a 1-2 hour ride), walking around viewing the sheer rock formations jutting out from the sea, was spectacular in itself. If the water were slightly more blue, then I could definitely see how you could mistake it for Asia!
If you can afford a boat trip, I would definitely jump at the opportunity to do one. I definitely felt like I had missed out and looking at the mesmerising scenery from afar just was not enough for me!
The drive to Milford Sound was also great fun, (just like most routes in New Zealand!) with plenty of interesting stops on the way such as Mirror Lakes, The Chasm and Englington Valley.
13. Key Summit Hike/Fiordland National Park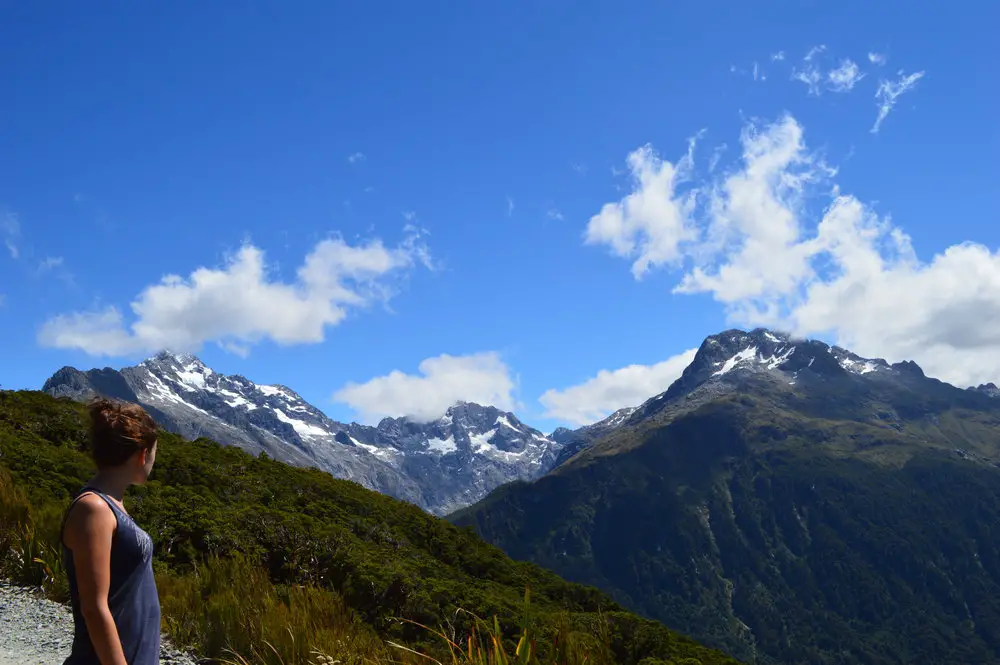 Only a half an hour drive from Milford Sound is the Fiordland National Park where you will find the gorgeous Key Summit Hike. It's a moderate 2.5 mile walk that starts on the Routeburn track, splitting near the top to lead to 'Key Summit'. The route is clearly signposted and so pretty straightforward to navigate.
Initially I planned on just having a quick wander down the Routeburn track but, before I knew it, I was near the top at the Key Summit viewpoint overlooking jagged snow-capped mountains and lush forests. It was truly stunning and I would highly recommend doing this walk, especially as it doesn't take all that long.
Fiordland is the biggest National Park in New Zealand so it is also worth spending a few days here if you can, potentially using it as a base for Doubtful and Milford Sound and other hiking trails such as the Milford and Kepler tracks.
14. Moeraki Boulders (pit-stop)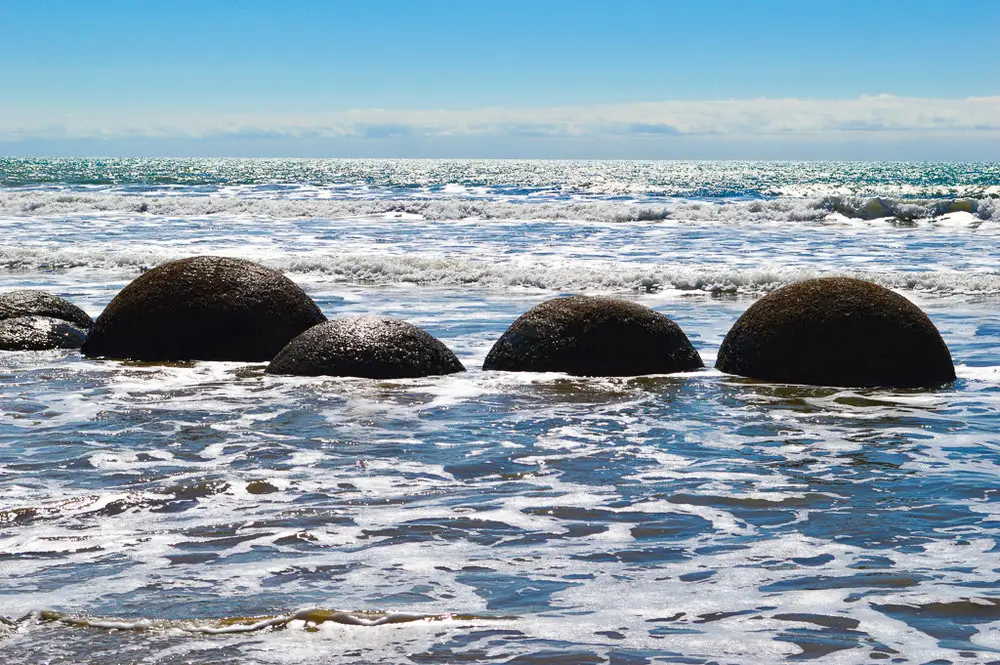 These unusually spherical boulders lie scattered like marbles along a stretch of the Koekohe Beach and are a free attraction to view. Again, only a quick pit stop for some photos (if you're an avid photographer, at sunset) is all that is necessary here.
15. Marlborough Wine Region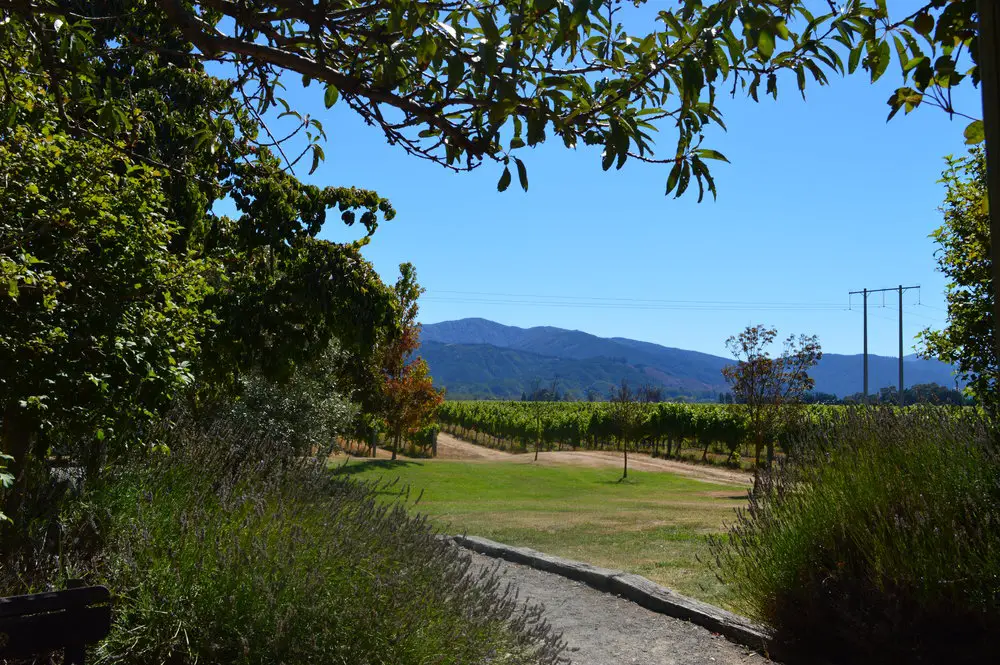 One of the most hilarious experiences of my two month trip had to be a wine tasting tour by bicycle. Cruising along the quiet vineyards was a lovely way to see the land, but this didn't last long after a few glasses of wine were consumed! Trying to catch up with everyone and, more importantly, trying to remain upright on the bike after each wine stop had us in fits of giggles.
For lunch, we tucked into a cheese and charcuterie board at a lovely outdoor restaurant and wine bar, and after a few more winery visits, we headed to cool down, and sober up, in the refreshing Wairau river.
Although you can access the vineyards yourself, it is useful to have a knowledgeable guide to take you around. Many wineries are hidden away, or not completely open to the public so it is really useful to have an insider insight.
I booked this tour from the visitor centre in Marlborough. Most tours are priced roughly the same and you receive a similar experience with them all.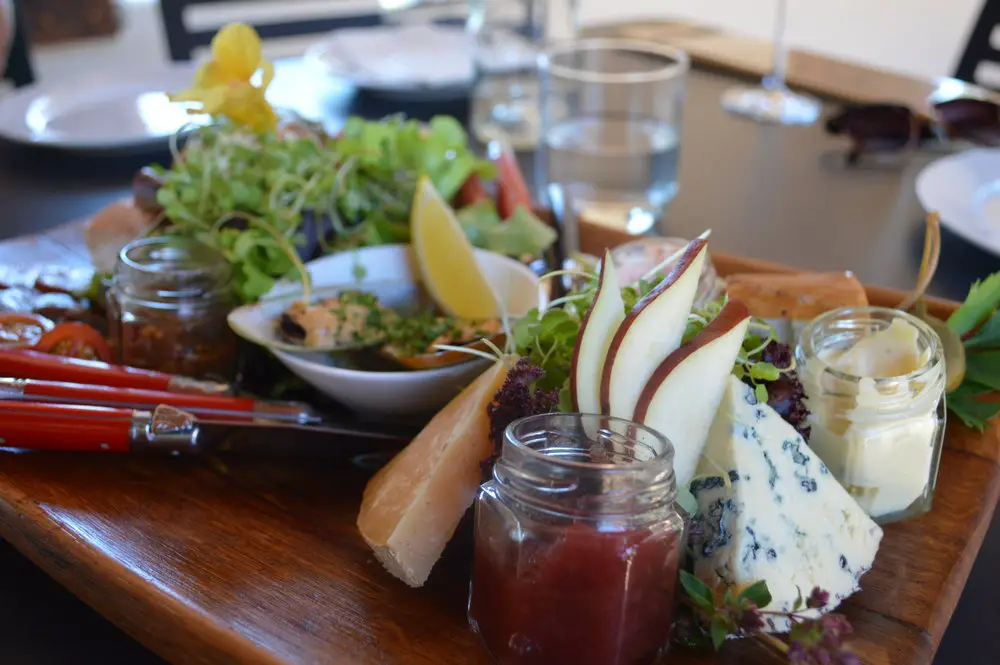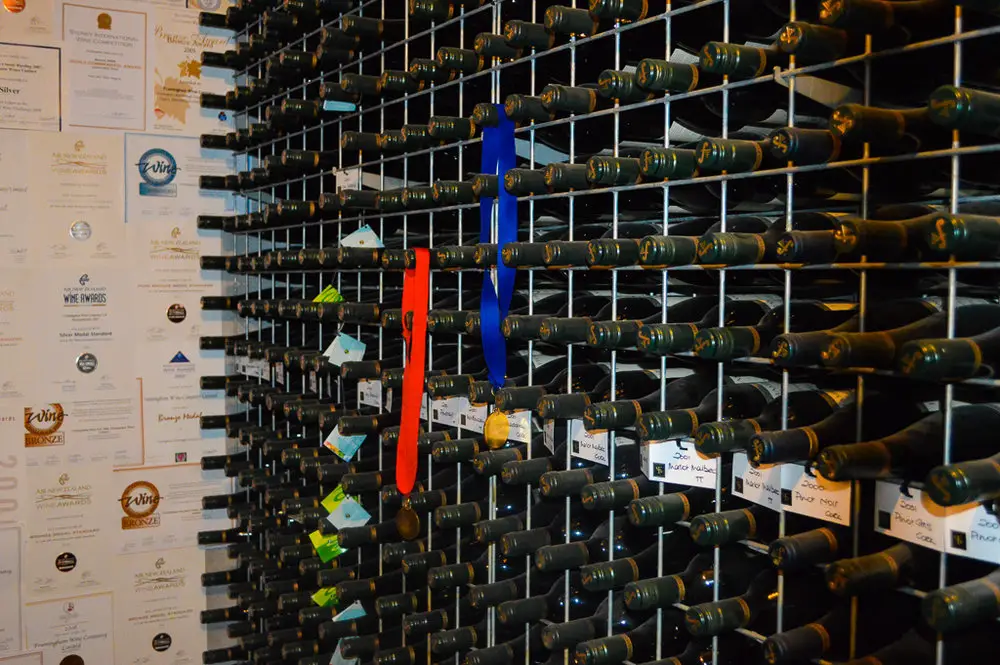 16. Marlborough Sounds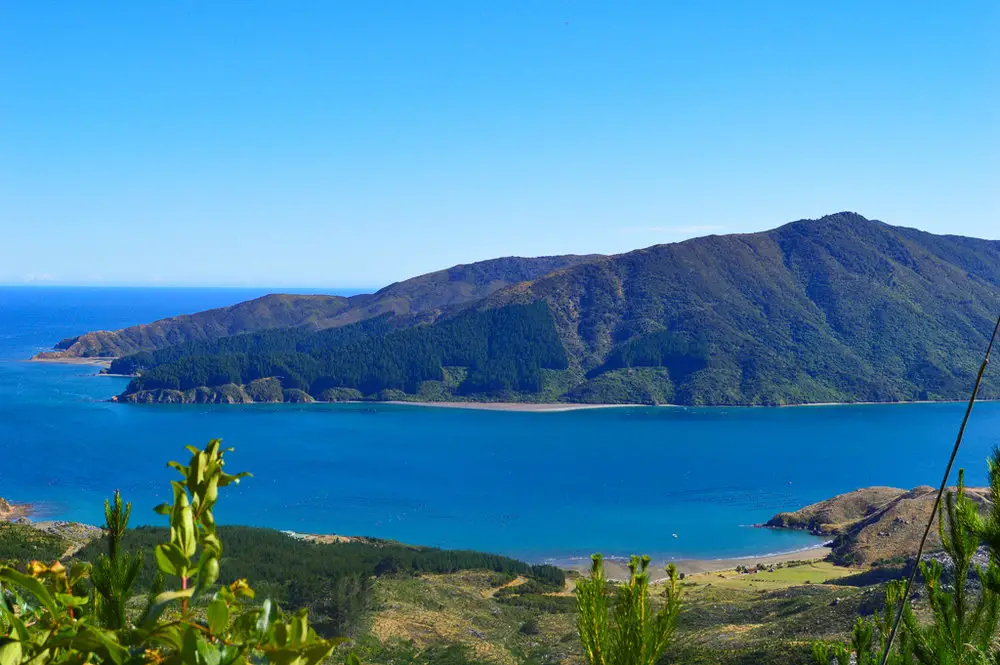 The sea drowned valleys of the Marlborough Sounds are breath-taking. I spent many days just driving around and finding peaceful viewpoints to do nothing but read, swim and cook outside on my gas stove.
One of my favourite wild camping spots had to be Elaine Bay followed by Squally Cove, just slightly more to the north.
The hiking in this region is truly spectacular, especially the Queen Charlotte Track. Set along the mountain ridges that overlook the Marlbrough Sounds, this 70km track really allows you to appreciate the full extent of the areas beauty from above.
From Picton, you can join a cruise to Ship Cove or even swim with wild bottle-nose dolphins.
17. Waitomo Caves
New Zealand is home to an array of breathtaking glow worm caves. The blue-green luminescence and crystal drop silk snares of the worms against the pitch black are an absolute sight to behold.
Unfortunately I skipped the Waitomo Glow Worm Caves as money was running low near the end of this trip. However despite being an expensive tourist trap, I did hear some great things about the glow worm caves in New Zealand, so I would definitely consider a day trip here, or to caves elsewhere in the country if you can.
Whatever tour you go on, you'll need to make sure you wear old clothes as you'll likely crawl in mud and get quite wet!
---
New Zealand was probably the best road trip I have ever been on and two months was enough time to both pack a lot of sights in AND enjoy laid back life in Aotearoa. So many drives from planned destination A to B resulted in views I'll never forget, spontaneous stops for hikes and scenic spots for lunch which were incredibly memorable. I can't wait to go back!
If you're headed across the pond to Australia, don't forget to check out my other posts such as bloggers favourite places to visit in Australia, three incredible waterfalls to visit in the Otways and how to spend a road trip along the Great Ocean Road.
Has this been useful to plan your two month New Zealand road trip?
If you've been to New Zealand and would recommend to visit somewhere not listed here, please feel free to add it to the comments below!