The city of Bendigo in central Victoria is proudly built upon its gold rush legacy, and to this day still sits above profitable quartz reefs and a comprehensive network of mines.
Gold nuggets were actually first discovered in Bendigo by chance by two women hand washing clothes in the creek. Although they tried to keep it a secret, what followed was a sudden influx of prospectors from all over the world seeking their fortune, literally putting Bendigo on the map. 
From dirty tent shanty towns, the gold rush soon resulted in wealth being invested into the construction of Bendigo's grand and multicultural CDB. To this day, you can still see the wonderfully strong influences of the immigrants who flocked here from all around the world.
But a visit to Bendigo is not all about reminiscing on the city's gold rush hay days though. Modern Bendigo is a prominent cultural and gastronomic hub with outstanding galleries, boutique independent shops and noteworthy cuisine.   
Whether you're looking for a weekend away from Melbourne or are touring the rural towns of Victoria, this guide shows you how you can spend an action-packed 48 hours in brilliant Bendigo. 
48 hours in Bendigo is just enough time to uncover the city's fascinating history, absorb some culture and eat your way around town.
Where to stay in Bendigo
For budget accommodation a 10 minute walk from Bendigo's CBD, Brougham Arms offers pleasant motel-style rooms with private parking. The pub, restaurant and drive-through cafe are convenient for those who want to chill after a busy day of sightseeing. View property.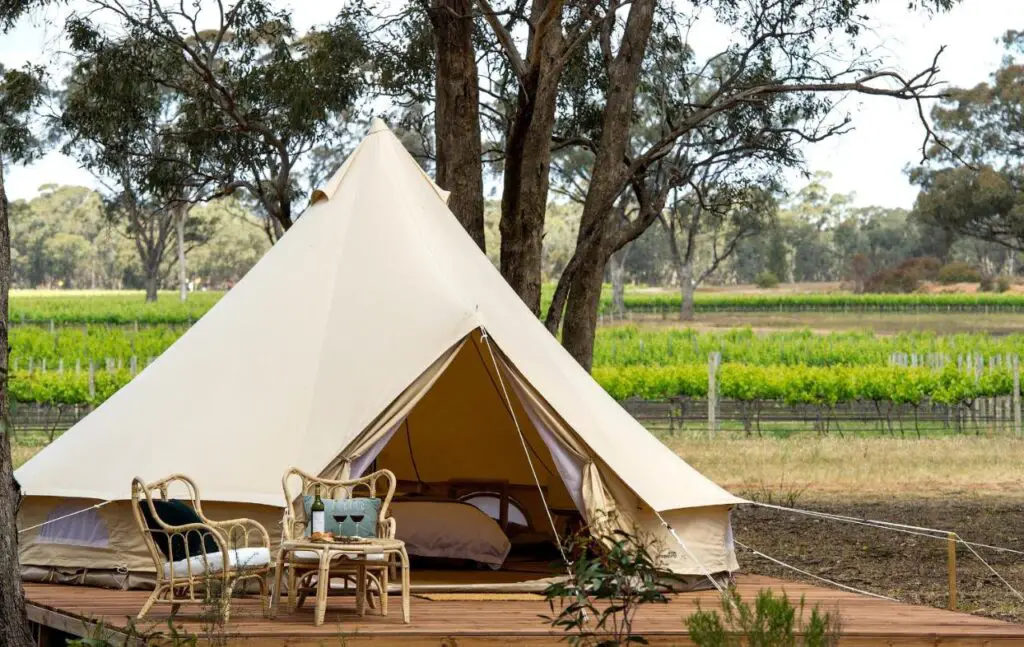 After something a little bit unusual and a touch romantic? Try glamping amongst the vines of a working winery estate. 8km away from the city centre, Balgownie is ideal for nature lovers. Suites available for those who are not a fan of tents. View property.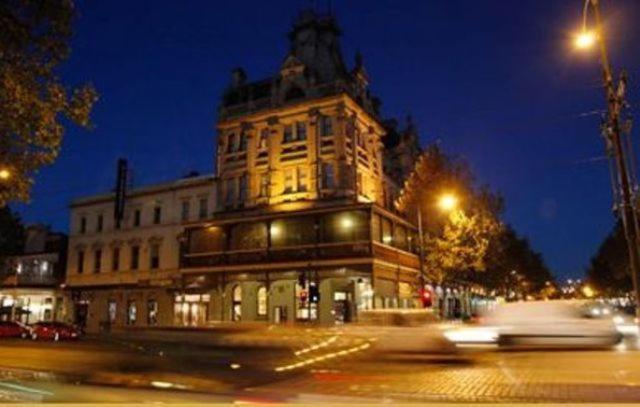 No it's not an Irish hostel – this hotel was in fact where Princess Diana and Charles once stayed when they visited Bendigo on a royal visit. So if this 19th century hotel good enough for royalty, it's good enough for you! View property. 
What to do in Bendigo – Day 1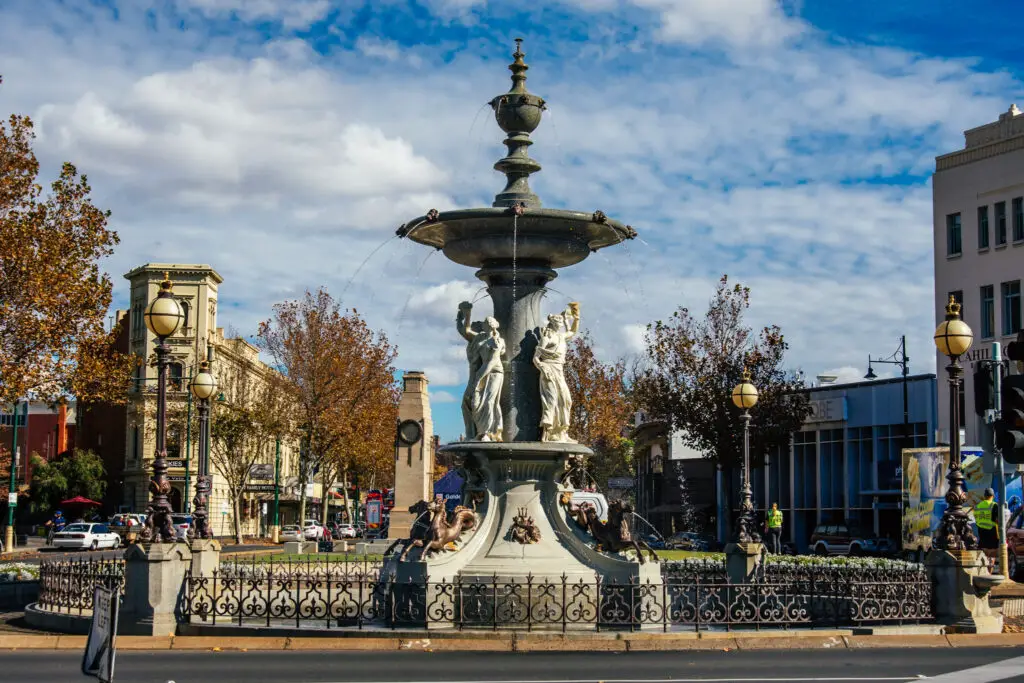 Your 48 hours in Bendigo calls for an early start in order to cram in as much sightseeing as possible. Today is all about walking and riding around the CBD to explore some of the most famous sights and points of interest in Bendigo.
Here is a suggested itinerary of the best historic and cultural things to do on day one of your 48 hour weekend in Bendigo!
Explore Underground at Central Deborah Mine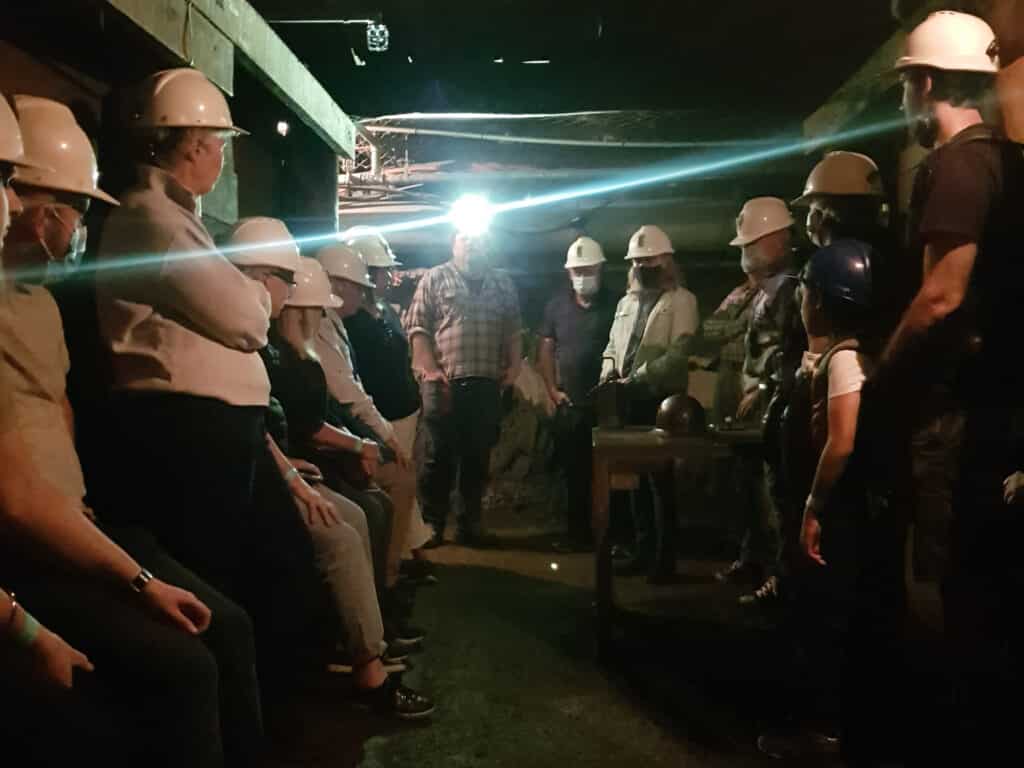 A great activity off the bat is to dive straight into what Bendigo is most famous for with an underground tour at Central Deborah Mine.
The Mine Experience costs $32AUD per adult and takes visitors 61 metres underground to (only!) level 2 of the incredible 412 metre deep mine complex. 
A 60 – 75 minute guided tour shows you what life was really like for miners and the awful conditions. You'll also get an introduction to the area's geology, the equipment used to remove quartz and the processes of extracting gold from it. 
The damp and dark tunnels aren't for everyone but it's an activity that kids will especially love! Make sure you have proper footwear though. Every day they remove two olympic sized swimming pools of water from Deborah Mine so as you can imagine – it's pretty wet!
You'll also need about half an hour to explore the rest of the site which includes the interpretive museum, old machinery, miner's changing rooms and many original buildings such as the poppet head (which you can climb up).
Ride the vintage talking tram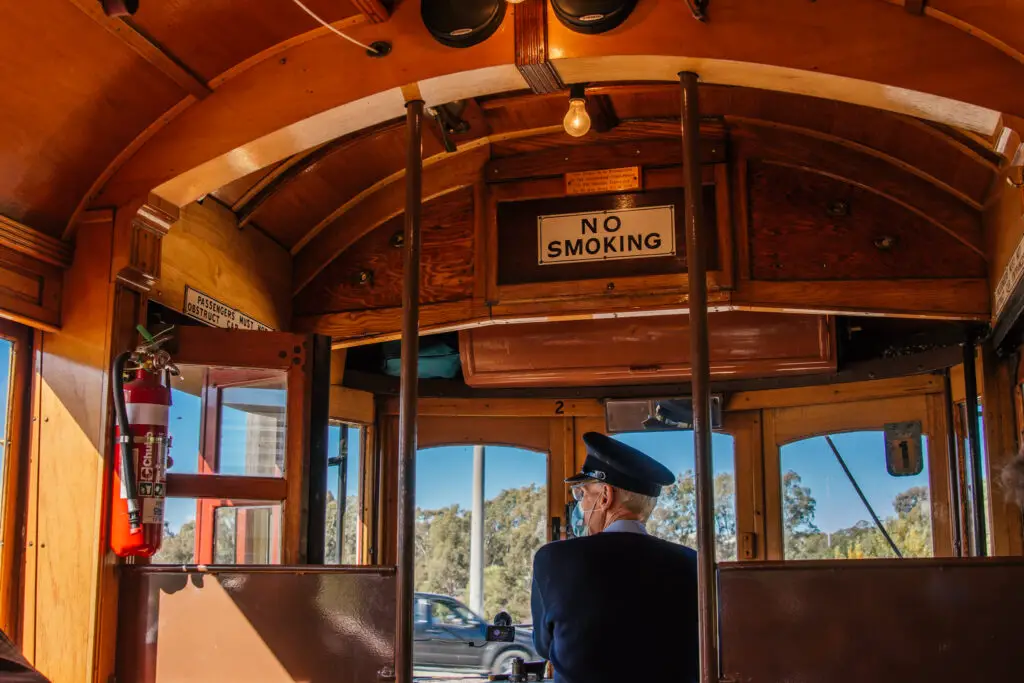 On your way out of the mine, grab your tickets (which are currently $10 reduced from $18) from the main desk for the vintage tram which is right outside the entrance. Leave your vehicle where you parked it (it's free) and hop aboard!
Although ceasing to run as public transport in the 70s, restored heritage trams from the early 20th century now operate as hop on/hop off tourist services through Bendigo's CBD to the main points of interest.
A Bendigo tram tour is the quickest way to get your bearings, visit the key landmarks as well as learn about the history of the city. 
Inside, the original features such as the hanging electric light bulbs, restored timber seating benches, signs and original driver's seat give you a brilliant insight into a bygone era when trams were much more than simply transport.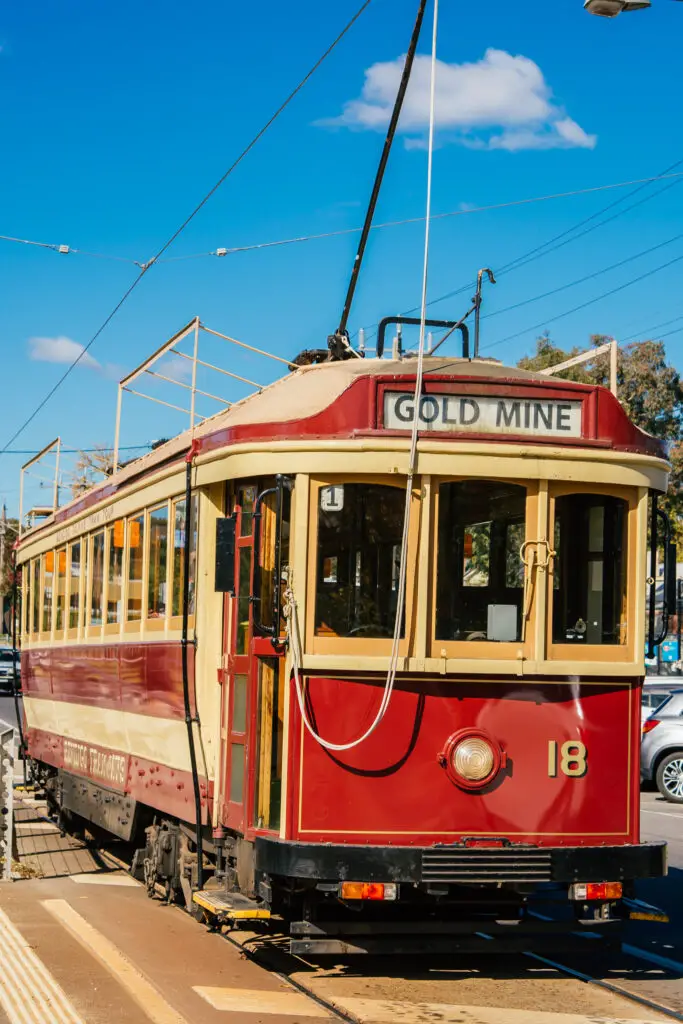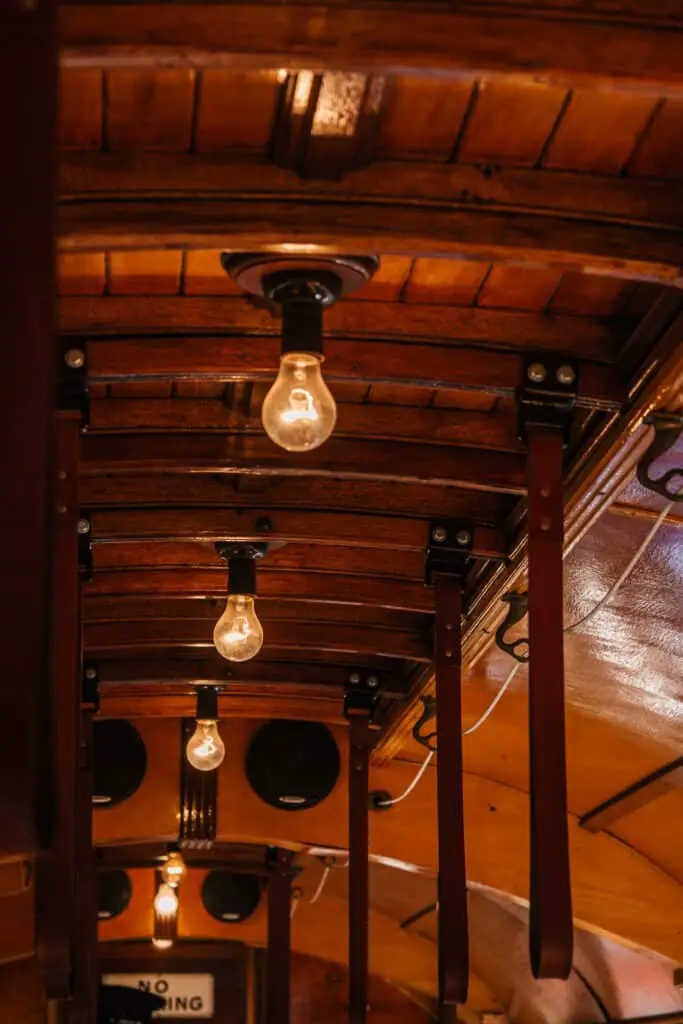 The heritage trams can often be busy and full of screaming kids so try to pick a weekend in Bendigo that does not coincide with school holidays! Or, even better, escaping mid week during term time.
Along the route you'll learn interesting facts about the city and tramway thanks to the pre-recorded audio commentary. There's also a talking tram tour available about the First Nations people in Bendigo, the Dja Dja Wurrung and the Taungurung People of the Kulin Nation.
The last heritage tram back is pretty early (at 3.30pm) so you need to keep an eye on the time. I certainly needed more time to explore Bendigo, so I walked back instead. Luckily most of the main points of interest in Bendigo are close together and you can walk from one to the other quite easily.
Visit Joss House Temple
Right at the end of the tram line is the Joss Temple, a heritage-listed Chinese monument and place of worship dedicated to the god of war and prosperity Guan-Di (Kwan Gong).
Chinese migrants coming to Australia built this temple in the 1870s, which brought comfort and a connection to home in this new and strange land.
Amazingly, at one point Joss House Temple was going to be demolished after falling into disrepair with a declining Chinese population. However thanks to one man who refused its demolition, it's now owned by the National Trust and is one of only a few buildings of its type left in Australia.
Unfortunately Joss House Temple was closed for maintenance when I visited and so I didn't get a chance to see it but if you're interested in a quick visit, check they are open first by looking on their website.
Take a walk at Lake Weeroona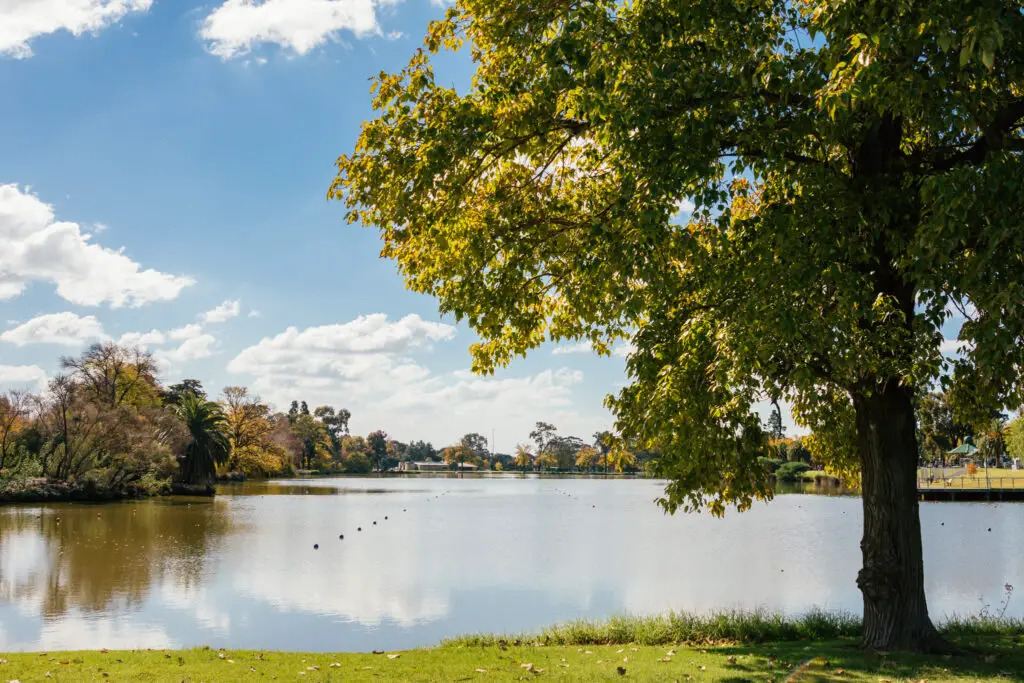 Ideal for a stroll, coffee break or a bite to eat, Bendigo's ornamental lake is a picturesque pocket of nature set on 18 hectares of what used to be a bleak and dusty mining area. 
Now far removed from its origins, it's a green and lush wildlife haven with various walking tracks and park land. Perfect for kids to run off some steam in the wide open space or at the well equipped play park.
Learn about Chinese culture at the Golden Dragon Museum & Water Garden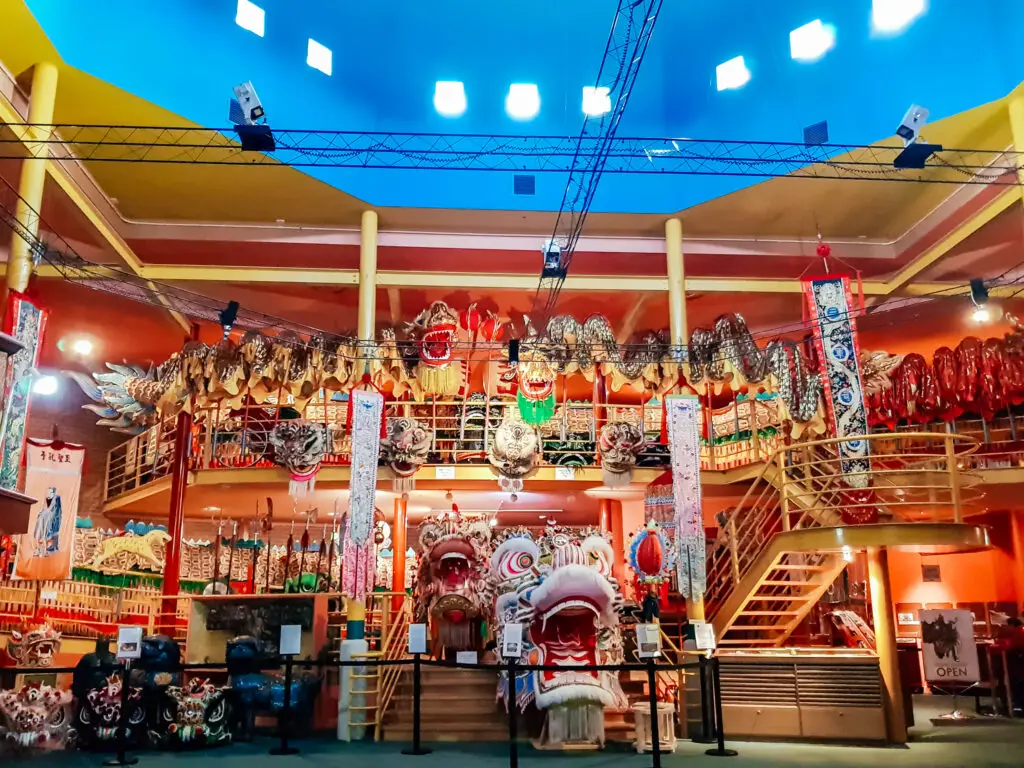 For more about Bendigo's Chinese culture and history, a visit to the Golden Dragon Museum is a must. 
As well as incredible artefacts and stories about early Chinese settler life, you can also meet Dai Gum Loong, the longest imperial dragon in the world along with his predecessor Sun Loong. Making an appearance every year at Bendigo's Chinese festival, he spends the remainder of the year resting rather regally in the Chinese Museum. 
The Chinese community of Bendigo have made substantial impacts on the community but life in Bendigo hasn't been without its difficulties. 
Many Chinese migrants were from Canton Provence and made the difficult decision to leave their families behind in the midst of economic turmoil triggered by the introduction of opium. Seeking work on the goldfields in the faraway and unknown lands of Victoria, many Chinese dreamed of the opportunity to provide for their relatives. The reality was that departing ships to Australia were so overcrowded and unhygienic, sadly many people died on the passage over.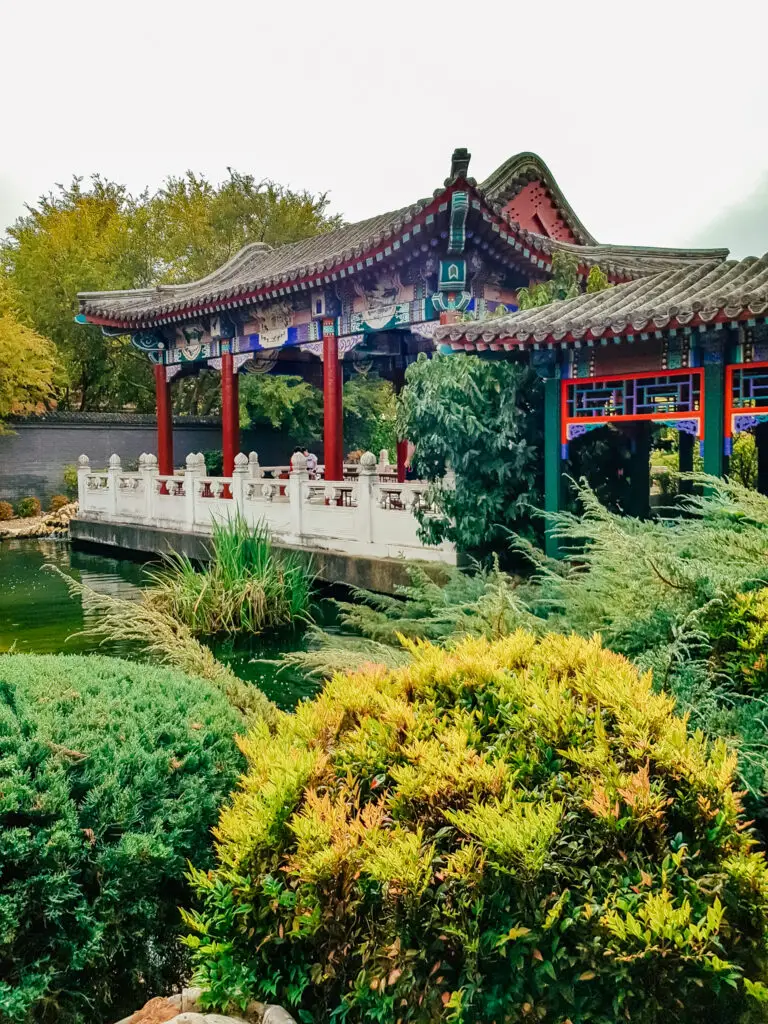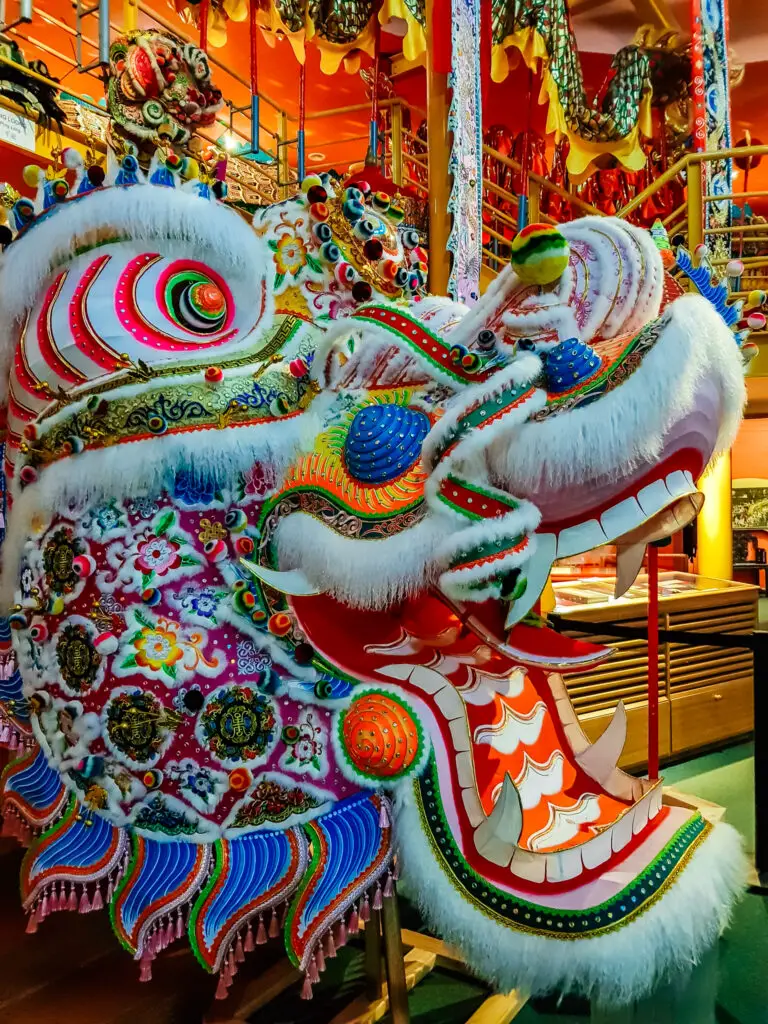 To make matters worse, those who did survive were subjected to a cruel $10 tax enforced in 1885 by the European's (who were themselves from different countries) which many poverty-stricken Chinese simply could not afford.
Instead, many thousands seeking employment at the gold mines were dropped off near Robe and walked an incredible 500 kilometres the rest of the way to either Bendigo or Ballarat with their life possessions in tow.
It was only after the Second World War that these unfair taxes were lifted. Many people went back home having made their money, whereas others decided to stay and settle in Victoria. 
Outside the museum is a small and tranquil Chinese water garden with large goldfish ponds and fountains, pagodas and sculptures.
Marvel at the 'Book Now' book store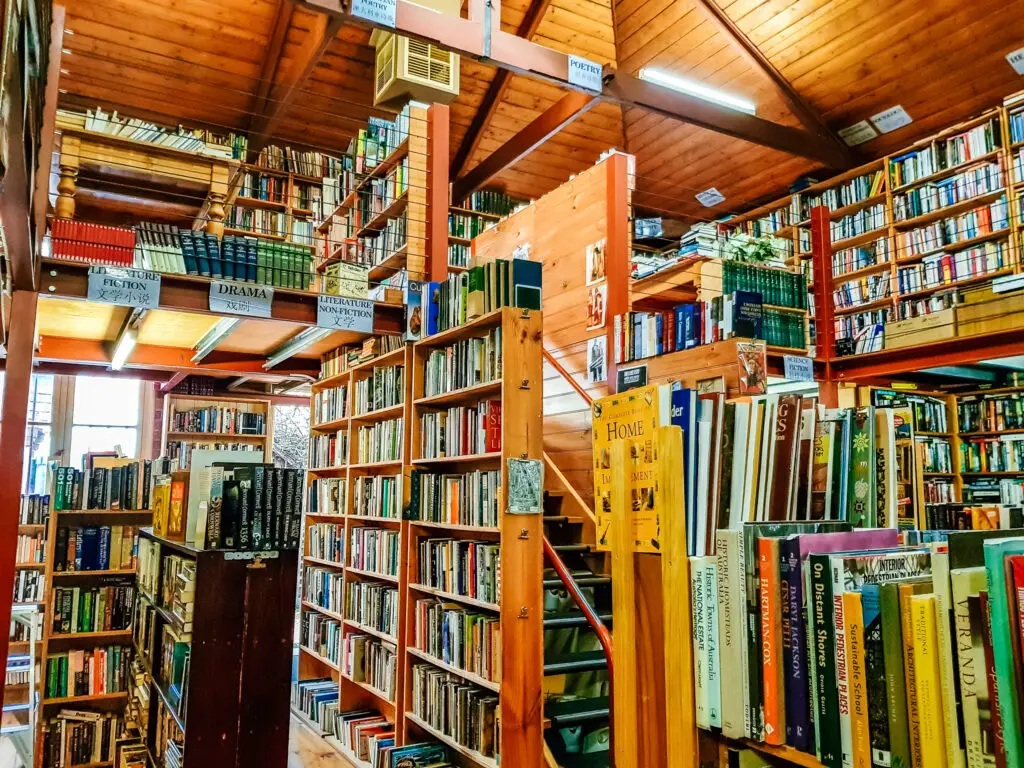 Just a 30 second walk from the Chinese Museum is an old nineteenth century wine and spirit merchant's building which has been operating as a bookstore since the early 1980s.
If you're into reading then this old-school magical book wonderland will absolutely get your heart racing! And even if you're not that into books, you'll definitely be impressed with the sheer size of the collection and the antique frozen-in-time feel.
With shelves upon shelves of second hand books and a romantic-looking second floor mezzanine (oh and there's also a cellar!), you could spend hours digging around for a gem.
Book Now specialises in topics such as art, Australian literature, music and local history, however there are plenty of fiction and non-fiction sections on almost every possible topic you could want. Make sure you don't miss having a nosey at this independent Bendigo gem.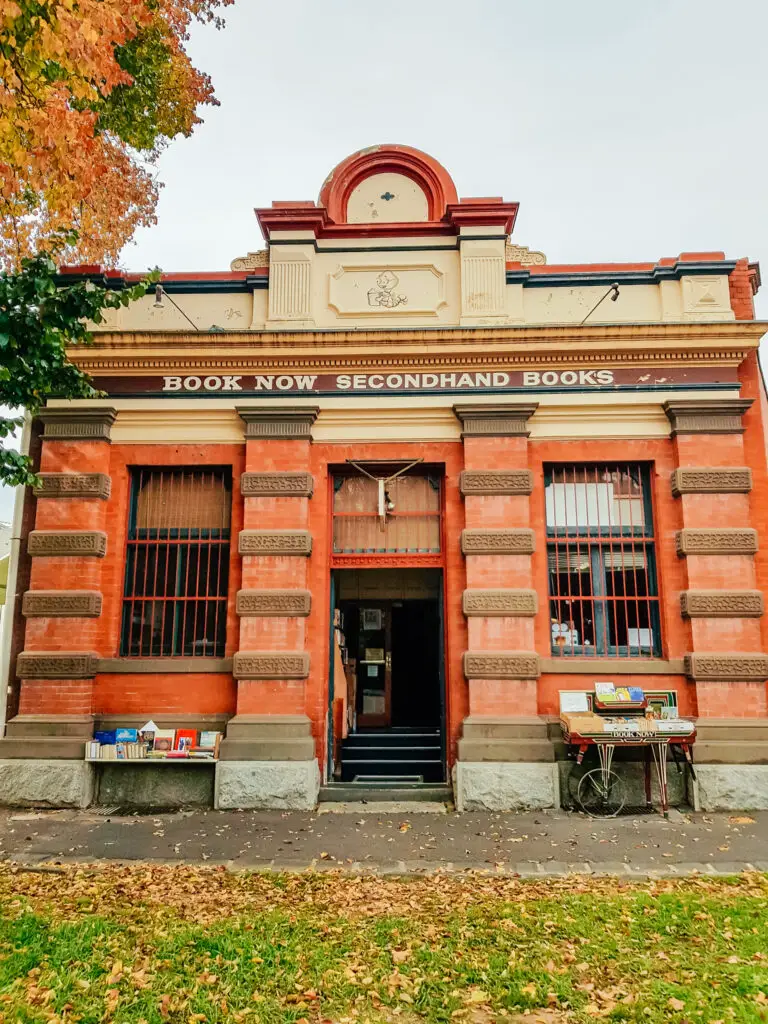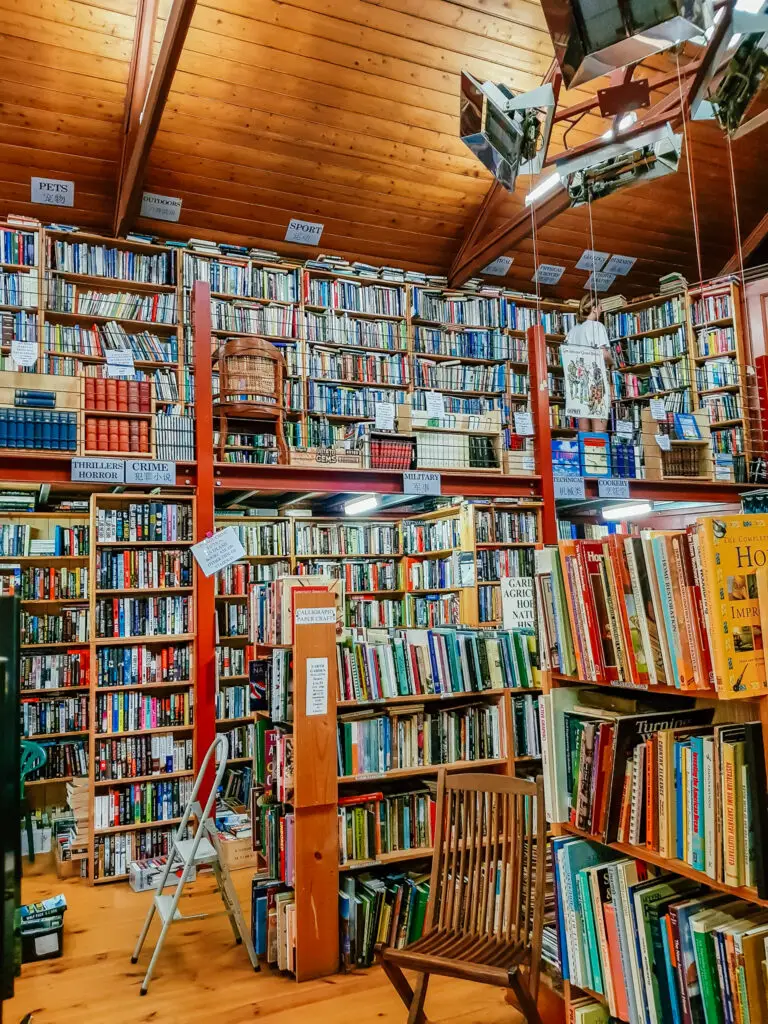 Admire the Sacred Heart Cathedral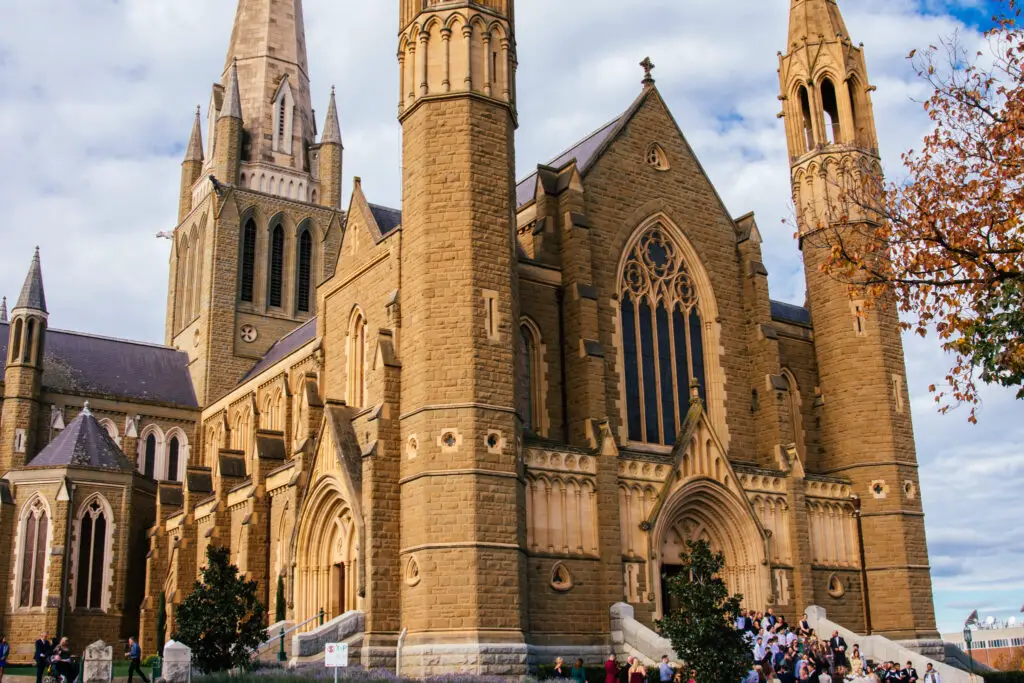 Perched on a small hill right in the heart of residential Bendigo, yet only a short stroll from the centre of town, is one of the largest and most imposing cathedrals in Australia.
The Sacred Heart Cathedral is a gothic architectural feat which only gets more impressive the closer up you get to it. Inside, the stained glass windows, gothic stone columns and the huge pipe organ add to the building's grandeur.
Opening hours of the cathedral are surprisingly very limited though so make sure you look them up or go to the visitor centre to check. Even if Sacred Heart Cathedral is closed though, it's still interesting to admire from the outside as your day of sightseeing comes to a close. I was lucky enough to witness a wedding party leaving after multiple photoshoots outside, so I was allowed a quick look around.
What to do in Bendigo – Day 2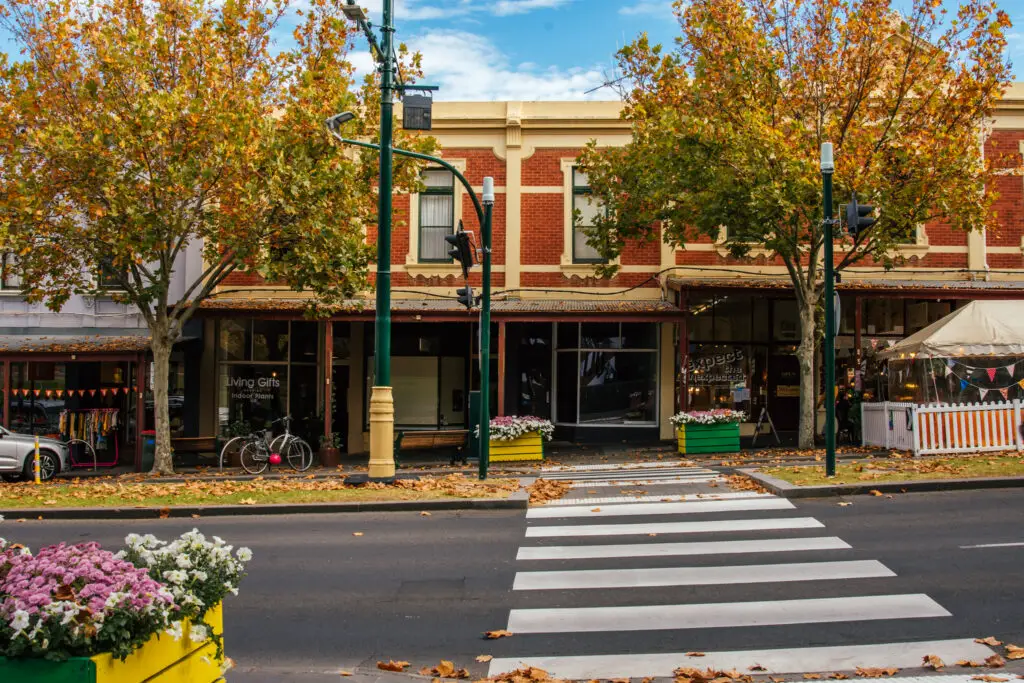 With day one being such a jam-packed itinerary you'll no doubt be feeling a bit tired today. Day two takes things a little easier with some driving and strolls through parks, art galleries and artisan, independent shops. 
Visit Rosalind Park including the Poppet Head viewpoint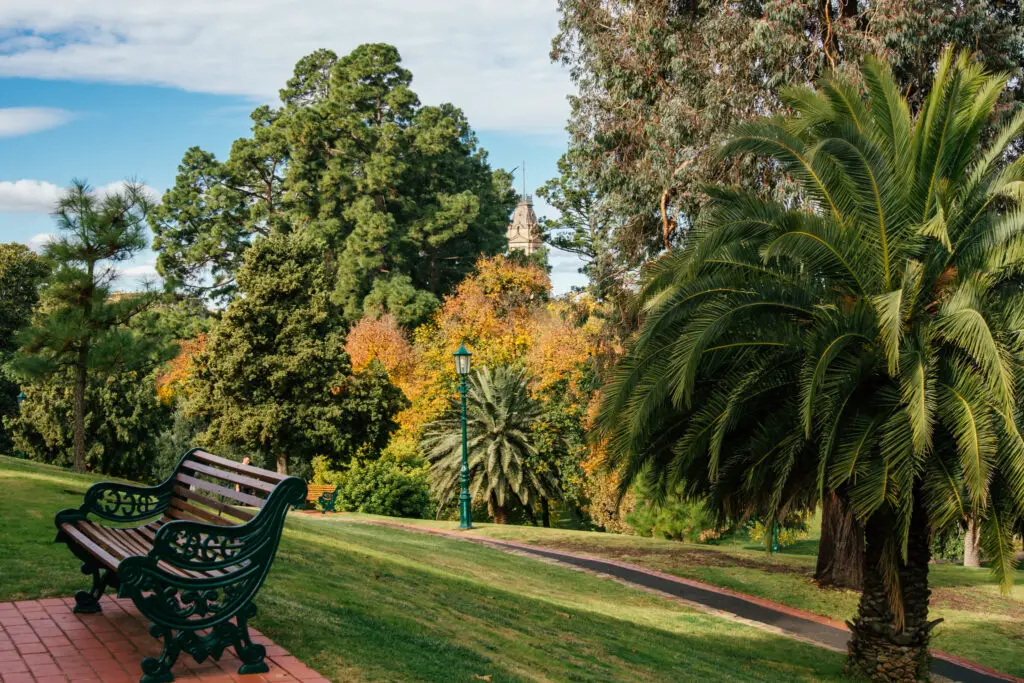 After breakfast and a coffee at Bendigo's Gallery Cafe in the heart of the arts precinct, the beautifully maintained gardens of Rosalind Park opposite will no doubt draw you in.
Explore the walking tracks, the reconstructed 19th century water cascade and the view across the city from the historic Poppet Head mining relic.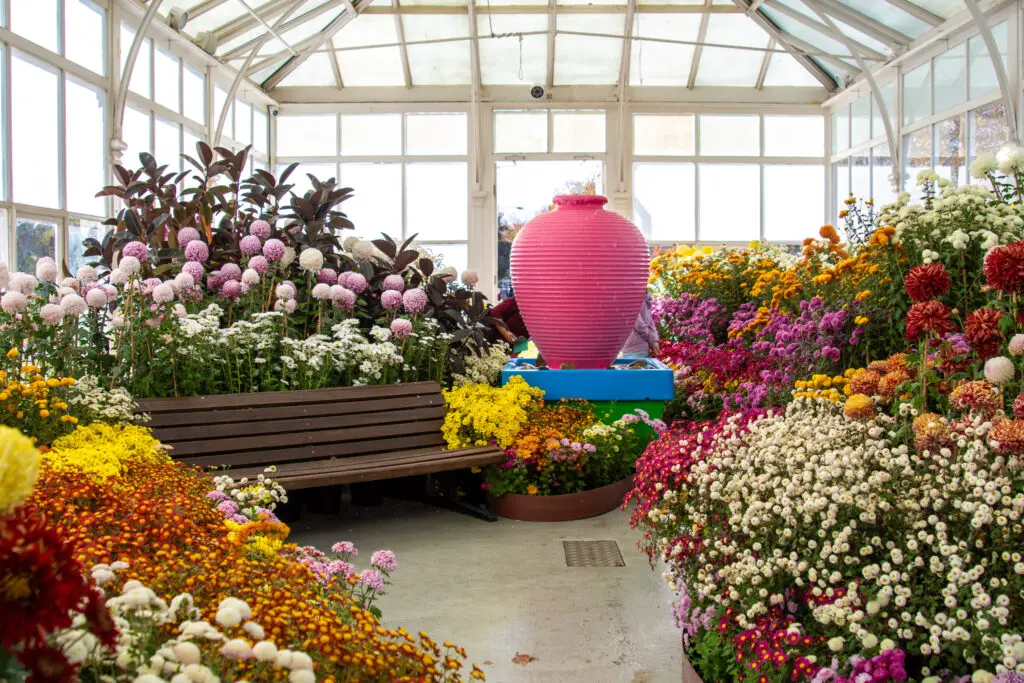 Also don't forget to go inside the attractive white conservatory brimming with colourful flowers displays all year round. Incredibly, this building was due for demolition in the 60s all in the name of modernity. Luckily, the elegant hot house still remains and is an iconic part of the park for locals and visitors to enjoy.
Browse Valentine's Antique Gallery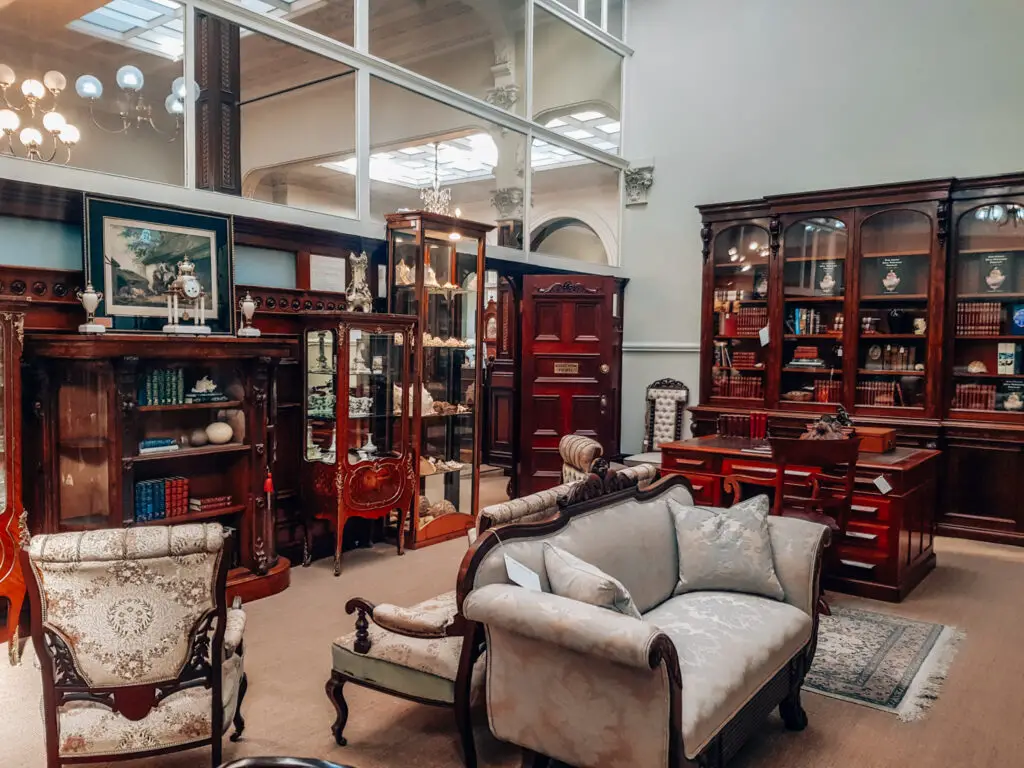 From the park, meander to View Street where just before the art gallery you will find a grand heritage-listed building home to the Valentine's Antique gallery. 
Brimming with an assortment of high quality antique furniture, paintings, porcelain, glassware and more, Valentines is a dream for collectors, interior design fanatics or history buffs.
Established in 1947, Valentine's is one of the oldest running Australian antiques businesses. There are seemingly endless rooms off of the main hall and to the right, small alcoves rented out by local artists for classes and to showcase their work. 
Valentine's is a wonderfully creative space which sets the tone for the rest of the day in Bendigo.
Enjoy exhibitions at the Bendigo Art Gallery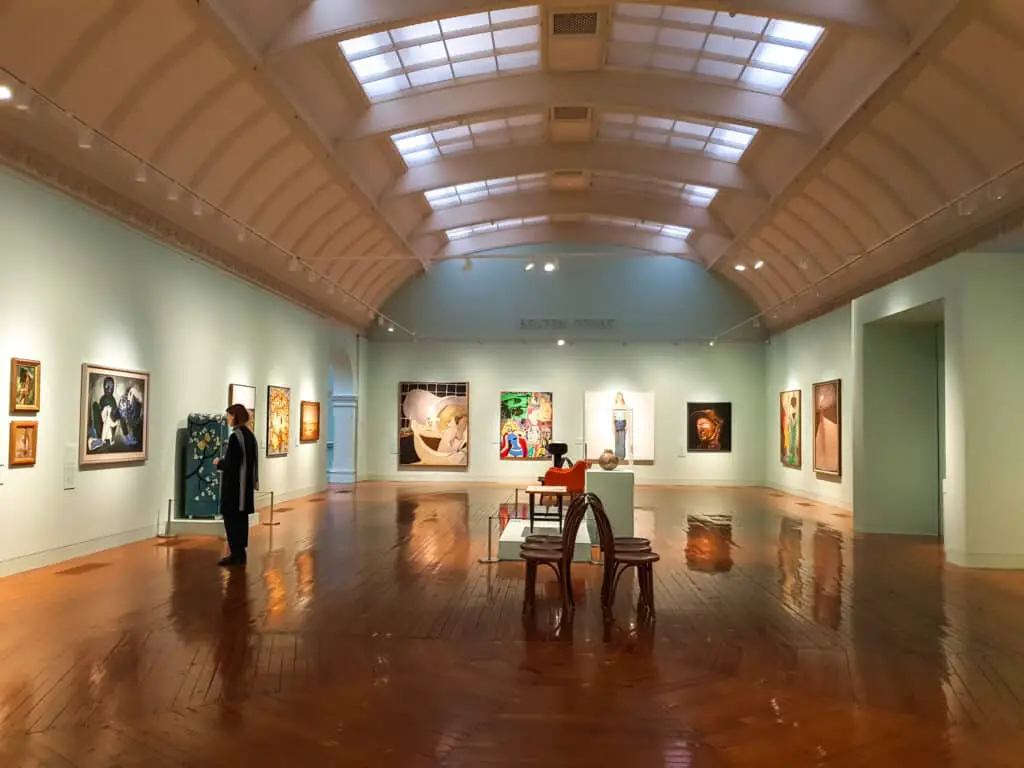 Looping back up to the gallery, check out what exciting global exhibitions have made it to one of the largest and oldest regional galleries in Australia.
When I visited in May 2021, there was a Mary Quant exhibition all the way from the V&A in London which took me back in time through fashion to my favourite era – the 60s!
There are a number of other permanent galleries in the building too such as historic European and Australian art and an all-year-round packed events calendar.
Set aside a couple of hours for Bendigo Art Gallery if you're a fan of art and culture.
Support local producers and artists at Bendigo Pottery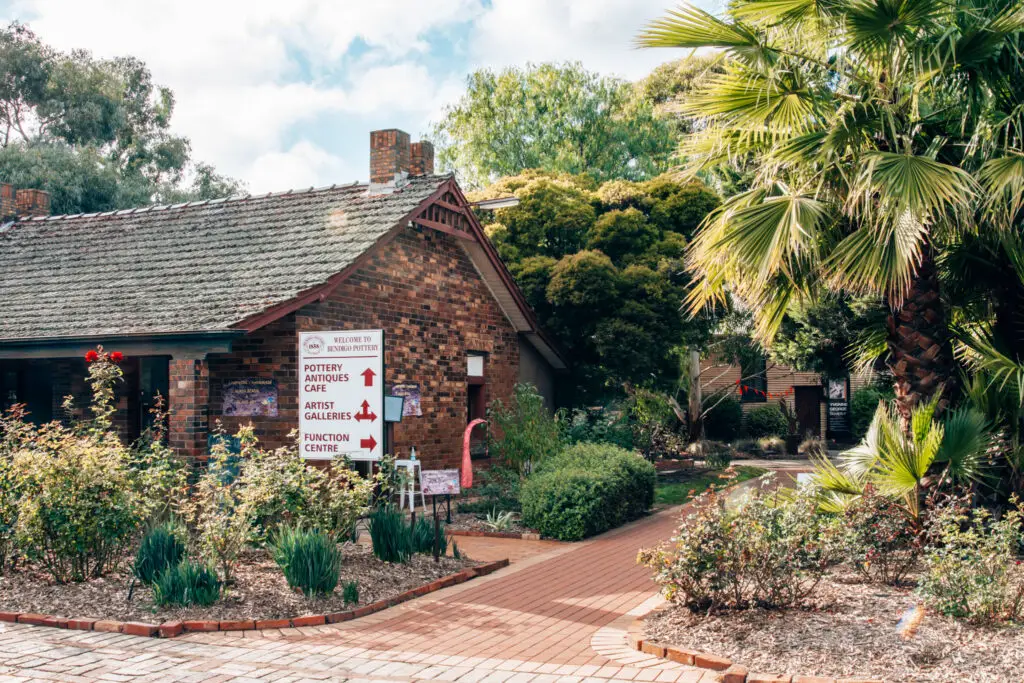 Despite the name, this creative community is not just about pottery. A 10 minute drive out of Bendigo's CBD is this incredible complex of local artists, independent artisan shops, and the largest antique warehouse I think I have ever been to! 
Think of Bendigo Pottery as your stop for handmade gifts and homewares, local olive oils, wines, glass art, Australian pantry goods and to simply take a little bit of Bendigo home with you. I came away with handmade soaps, beeswax wraps, Australian bush chai tea and more! Oops!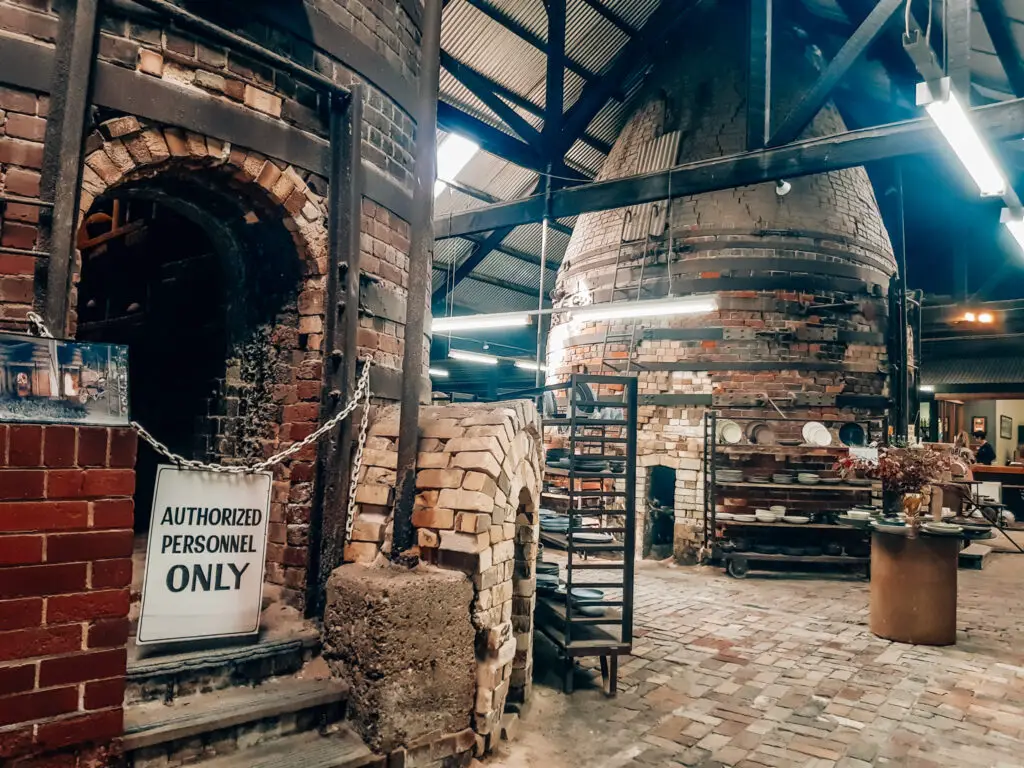 The main feature in the middle of the complex is of course the oldest working pottery in Australia. It's free to go inside to see the huge kilns and browse the pottery for sale in the warehouse, however there's a small charge for the interactive museum and making your own pottery.
Bendigo Pottery was an unexpected surprise and topped off an absolutely incredible 48 hours in Bendigo.
---
Looking for another place to visit in Victoria with tonnes of gold mining history just like Bendigo? Don't forget there's also Ballarat which is ideal for a day trip (and more further afield in South Australia, the historic town of Burra!)
PIN ME FOR LATER:
*This post may contain affiliate links meaning should you purchase a product via this link, I'll earn a small commission at no extra cost to you. These are still products I use or believe in regardless. See my privacy and disclosure policy for more.*