A Ballarat day trip feels like taking a step back in time – something that I find doesn't happen all that often in the state of Victoria. The most popular day trips for tourists from Melbourne seem to be places like the Great Ocean Road, Philip Island and the Yarra Valley. They're all beautiful sites to visit, of course, but Ballarat shows off something distinctly different – a brilliantly preserved forgotten industrial history, a unique architectural spectacle and something a little more rustic than Victoria's pristine natural attractions.
Gold was first discovered in Ballarat in the 50s at a location ironically named 'Poverty Point' (yes really!). The revelation triggered a huge influx of gold diggers desperately hoping to find their fortune.
The result was the town exploding in size pretty much overnight, and the wealth from their precious finds consequently invested into the town's amenities and buildings.
When you visit, the rich Gold Rush heritage of this ex-mining town isn't just a faint glimmer, it's the full razzle-dazzle. One of the main attractions of Ballarat is Sovereign Hill, a huge open-air museum that totally submerges you in the prosperous bygone era. You can pan for gold, walk down a model street complete with shops and have a look inside a mine.
Aside this, the town has so much more to see and experience that also embodies the gold mining theme, including many of the upmarket shops, cafes and restaurants.
Ballarat is a really interesting and easy day trip from Melbourne with the bonus of being a reasonably quiet tourist town (aside Sovereign Hill which is busy pretty much all year around). I highly recommend you get up early and put some decent time aside to explore beautiful Ballarat!
If you have longer than a day, check out this list of unique accommodation in Ballarat to make your stay extra special! Or, if you're interested in visiting another historic gold mining city, check out my post on how to spend 48 hours in Bendigo.
*This post may contain affiliate links meaning should you purchase a product via this link, I'll earn a small commission at no extra cost to you. See my privacy and disclosure policy for more.*
---
a one day ballarat day trip: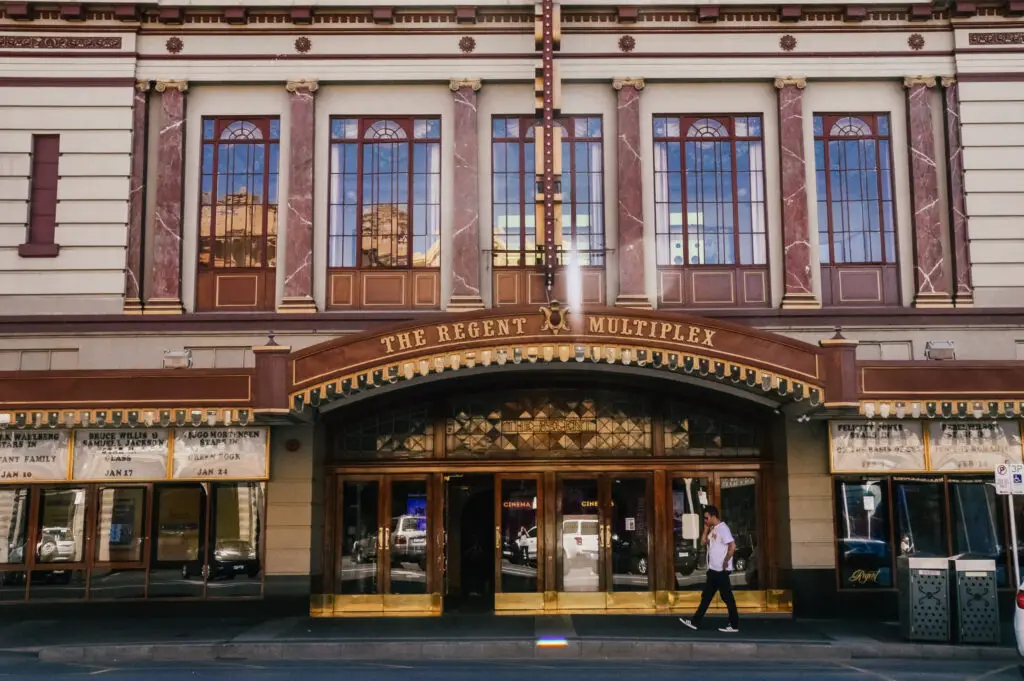 What's The Best Way To Get To Ballarat From Melbourne?
Ballarat is only 100km away from Melbourne so the best way to get here, just like with sightseeing around most of Victoria, is by car.
From the centre of Melbourne, it will take you 1.5 hours to drive, which is mostly along the straight National Highway.
If you don't have a car, there are trains from Southern Cross Station in Melbourne taking roughly the same time. Trains do run fairly late into the night most of the week, so this is also another great transport option. You'll want to leave a full day, even stay to have dinner in Ballarat, so the train is pretty convenient, especially if you want to crack open a bottle of local wine!
Essentially you do not need to join a group tour from Melbourne for a Ballarat day trip as it's really easy to organise yourself, and a lot cheaper too.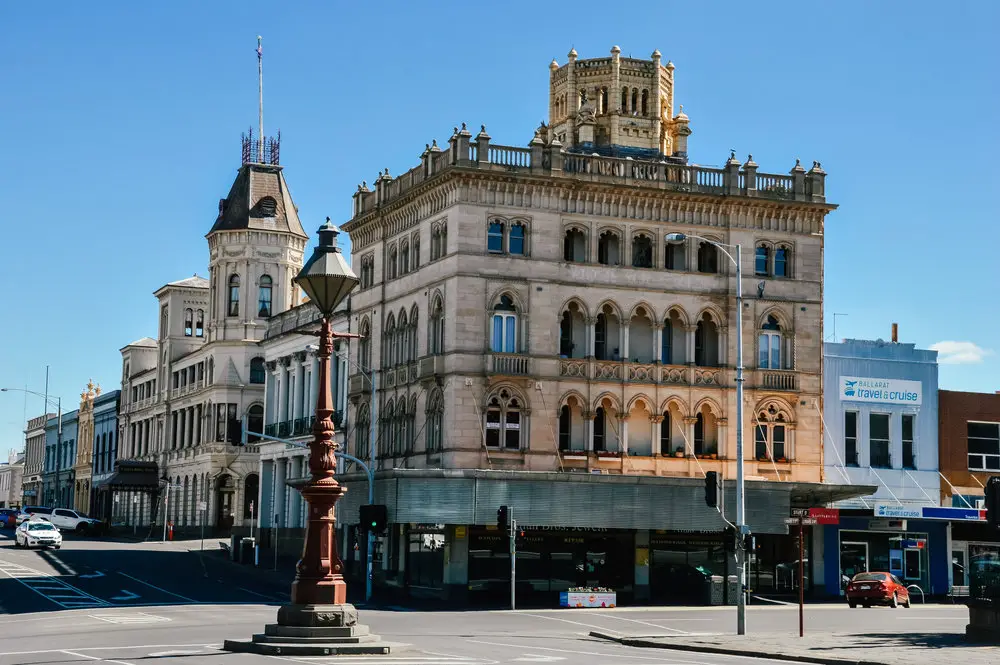 What Are The Best Things To Do In Ballarat?
You could easily spend a whole weekend sightseeing around Ballarat. For me, a day trip was not enough to do everything I wanted. This was especially the case as it was a Sunday and many places were closed.
As a side note, it's worth bearing this in mind depending on what you are after! A Sunday is great for having the streets all to yourselves for photos, but not so good if you want to go out for dinner, for example, as many places seem to be closed. 
However aside from the Sovereign Hill outdoor museum (where you could actually easily spend the majority of your day), there are loads of things to see, many of them free.
1. Wander around Lydiard Street
Lydiard Street is a photographer's dream. The architecture along this road and the side streets is stunning and totally epitomises the frivolous gold era.
Grand stone buildings with huge arched windows are trimmed with delicate painted ironwork and ornate plaster facades. The splashes of gold paint really are the icing on top though, adding a sparkle and luxuriousness to otherwise mundane details. The street design is so unique, I'm sure you'll end up mesmerised by it, just as I was.
A good walk around Lydiard Street and the boutique-like shops is probably one of the simplest ways to get a feel for quintessential Ballarat. 
The gold shop located in the mining exchange building and the chocolate 'shoppe' are just two places you can't pass without at least having a little peek inside.
To ensure you have seen everything of importance and interest on your Ballarat day trip, you can go on a self-guided walk following the free map provided by Visit Ballarat. You can do a paid guided walking tour that runs all year around (come rain or shine) too, costing $25 per person or $15 per child. Check out the Ballarat Heritage Tours website for more information.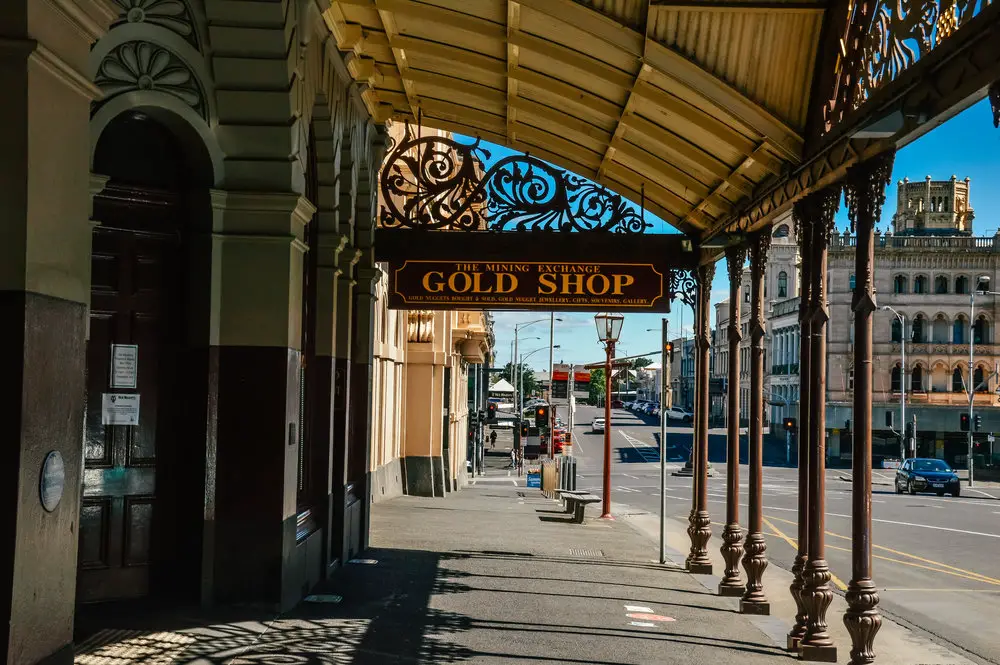 2. Walk along the lake
Lake Wendouree is a man-made lake that has been a social hub for the area since it was created 150 years ago. It's a great place to have a picnic or a walk (though be careful of the geese – we discovered they are pretty persistent when they see you have food!)
The lake is 6km in diameter but you don't need to walk the whole way around to enjoy it. There are a few historical features such as old boat sheds and an old rowing clubhouse to admire but it mainly just has a really peaceful atmosphere.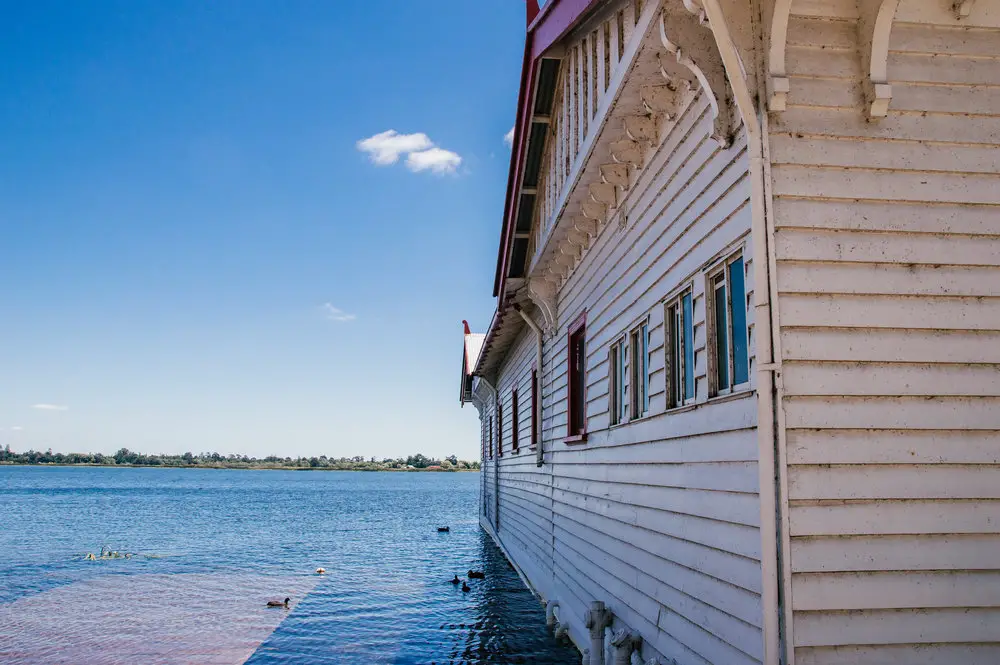 If you get too tired half way around, you can even catch a restored, old-fashioned tram that costs only a few dollars for a ride. 
The historic trams are run by volunteers so only operate on a weekend and public holidays. If you're interested to learn more, it ends at the tram depot which is a museum showcasing various relics and information on the historic street Tramways in Ballarat.
It's another little themed tourist feature that really add to the towns charm.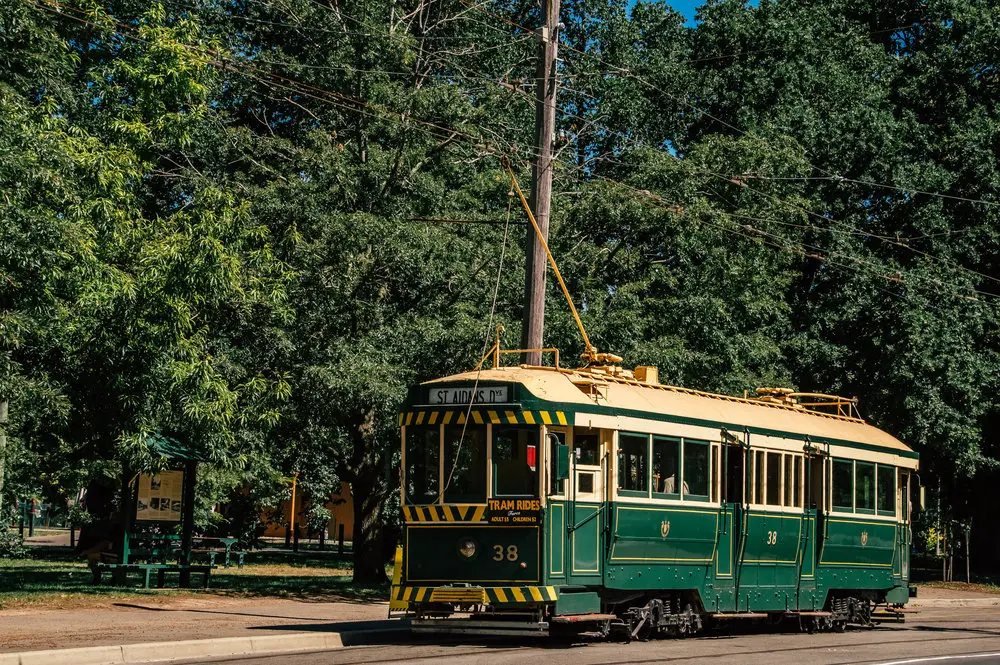 3. Wander Around The Beautiful Botanical Gardens
The Ballarat botanical garden is a gorgeous 40 hectare space. There are lots of interesting sculptures and statues (including the busts of all the Australian Prime Ministers) and 3 sections to wander around.
If you visit in spring or summer, it will probably be in full bloom with colourful sweet-smelling roses and pretty waterlilies. The central part has a Victorian 'pleasure garden' feel, especially with the classic pavilion in the middle and the glass conservatory.
The town often holds events in the gardens such as 'Summer Sundays' which is a Sunday afternoon music event in January showcasing local talent. We managed to catch an hour or so of this chilling on a beanbag with an iced coffee but they also have a few other events at different times of the year.
4. Browse Victoria's Best Regional Art Gallery
Having previously lived in London and of course currently living in Melbourne, I have already been pretty spoilt for good art galleries. It's something I love to do in any new place, especially if they showcase local artists.
The Ballarat Gallery is much smaller than those in my city homes though, but it's actually the largest and oldest in regional Australia (surely worth checking out for this title alone?).
They have a huge collection of local and Australian art and a busy exhibition schedule, and all for free!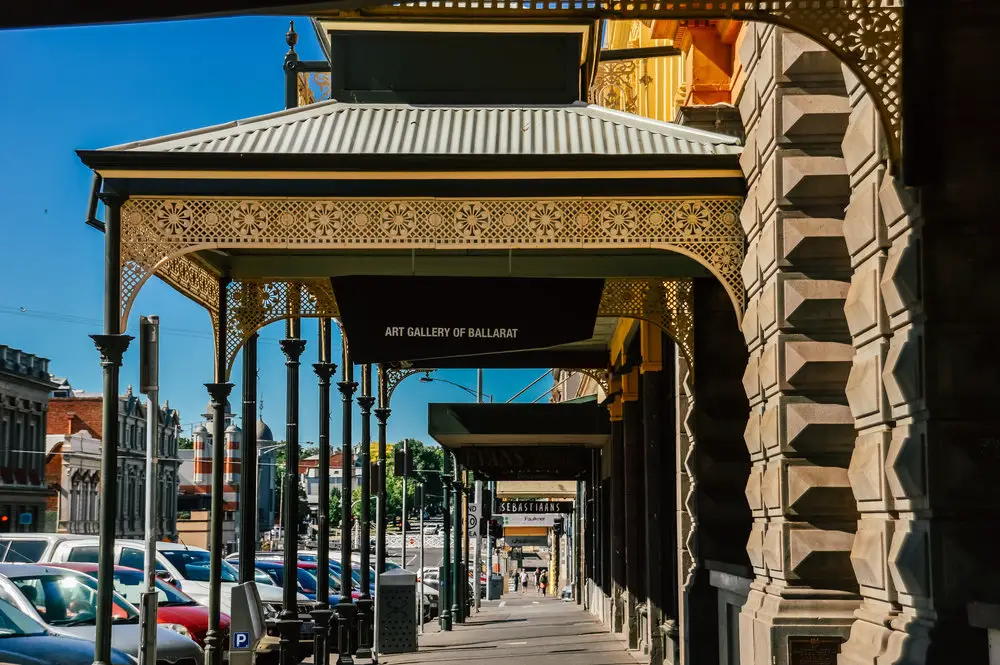 5. Stock Up With Local Produce At The Farmers Market
The Ballarat Farmers Market runs every 2nd and 4th Saturday of the month opposite the botanical gardens and next to the Wendouree lake. It is fairly small in size but it is definitely all about quality over quantity.
It is run by a local environmental group who aim to reduce food miles, support local farmers and provide fresh healthy foods for locals and visitors to Ballarat.
You can find everything from baked goods to wines, olive oils, fresh pasta to beauty products, soaps and plants accompanied by the famous Aussie sausage sizzle and live music when the weather permits.
You will find some pretty amazing vintage cars along this street between the botanical gardens and lake too – told you it's a time warp!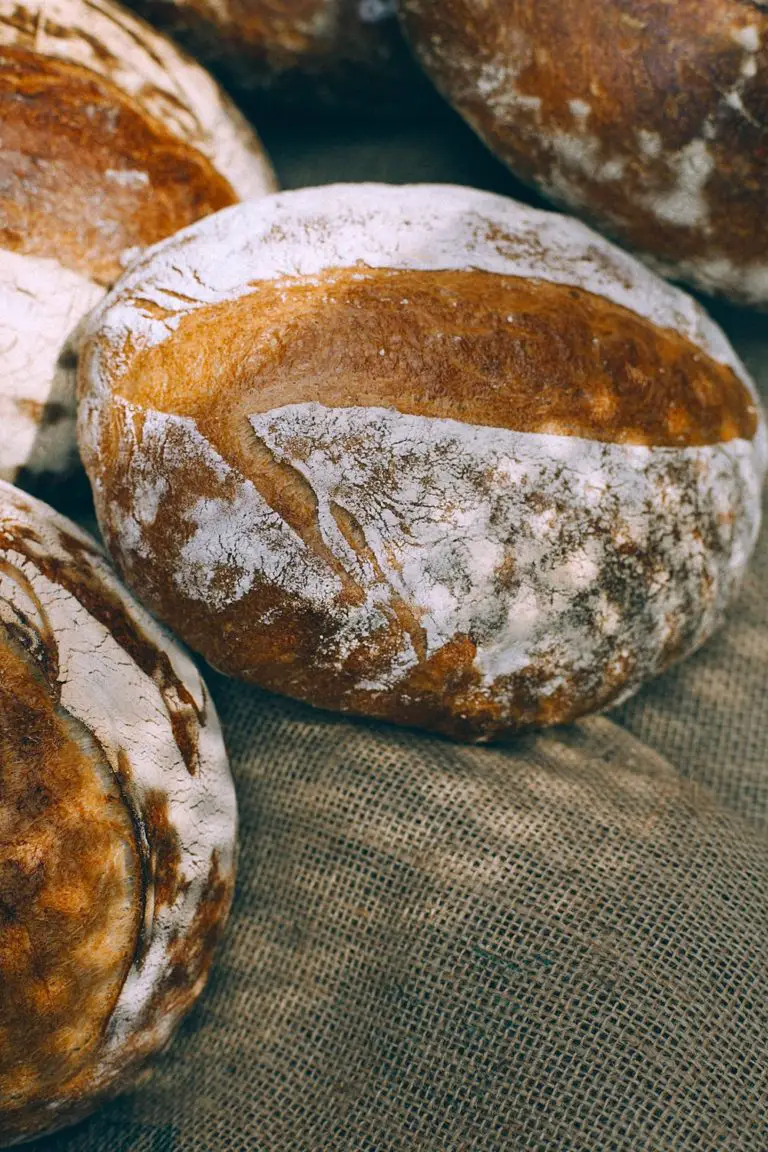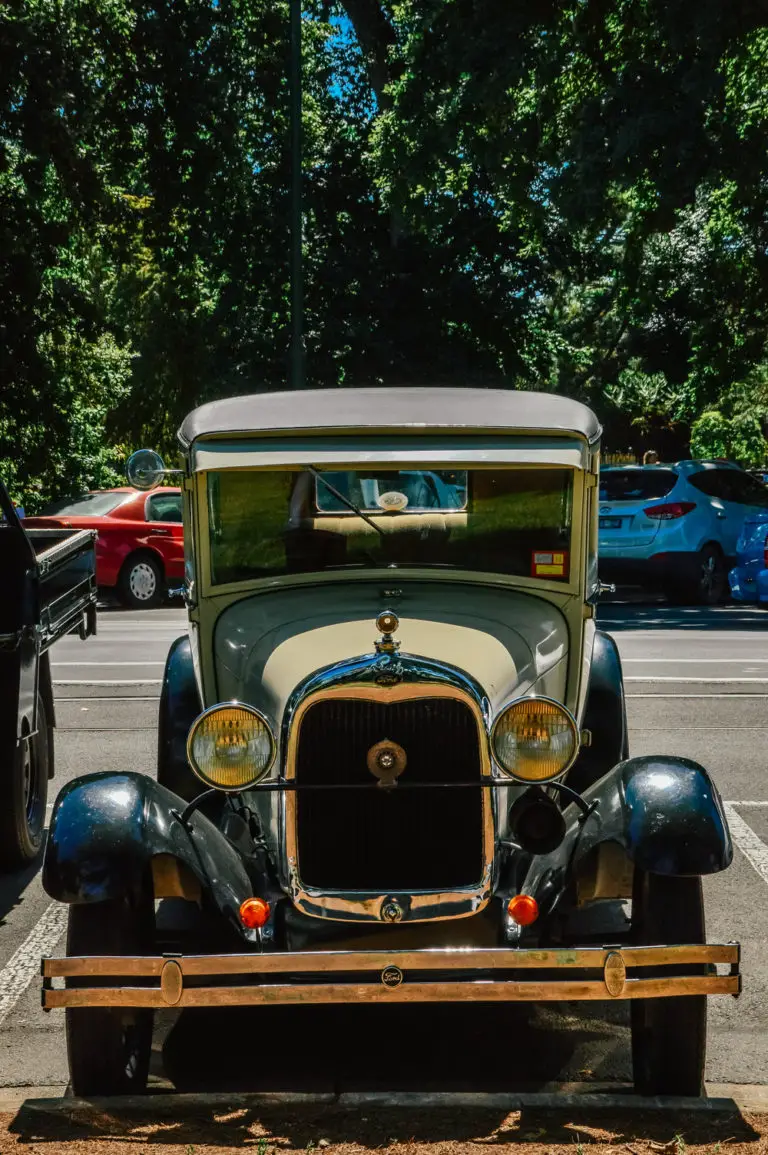 ---
 Do you like the look of Ballarat for a day trip close to Melbourne? Has this inspired you to visit? I'd love to hear from you!
Make sure you check out my other related posts about the most unique accommodation in Ballarat and how to spend a weekend in Bendigo.
Heading to Australia soon? Don't forget these essentials!
Flights: compare and search using Skyscanner
Accommodation: hotels to hostels, glamping to apartments I always use Booking.com
Tours: to search and compare the best group tours and activities worldwide (with up to 20% off), use Viator
Visa: don't forget to check the entry requirements for Australia on the government website for the passport you are travelling with
Inspiration: Lonely Planet's guide to Australia or for your next trip, how about Lonely Planet's Guide to the World?
PIN ME FOR LATER: