Burra was once the largest inland town in Australia and to this day, it is the best preserved 19th century mining town in the whole country!
Located 41km (that's a 30 minute drive) away from South Australia's popular Clare Valley region, the heritage listed town of Burra was first settled in the 1840s by predominantly Cornish miners flocking from the UK in search of new and abundant copper deposits. In the 1850s Burra subsequently boomed from the mine's success – it actually once produced 5% of the world's copper!
It's clear that Burra is a significant part of Australian colonial history, and an insight into its flourishing and fascinating heyday can be discovered by visitors with the help of the Burra Passport, a mapped trail and a key to unlock all the local points of interest.
Burra is a must-visit stop on any South Australian travel itinerary, either for a day trip or for a weekend. The town is largely untouched by modernity and you really do not feel too distant from the era it's famed for.
Before you go, here's everything you need to know about unlocking the past with the Burra Passport scheme!
*This post may contain affiliate links. Should you purchase a product via this link, I'll earn a small commission at no extra cost to you.  See my privacy and disclosure policy for more.*
The location of Burra, South Australia
What is the 'Burra Passport'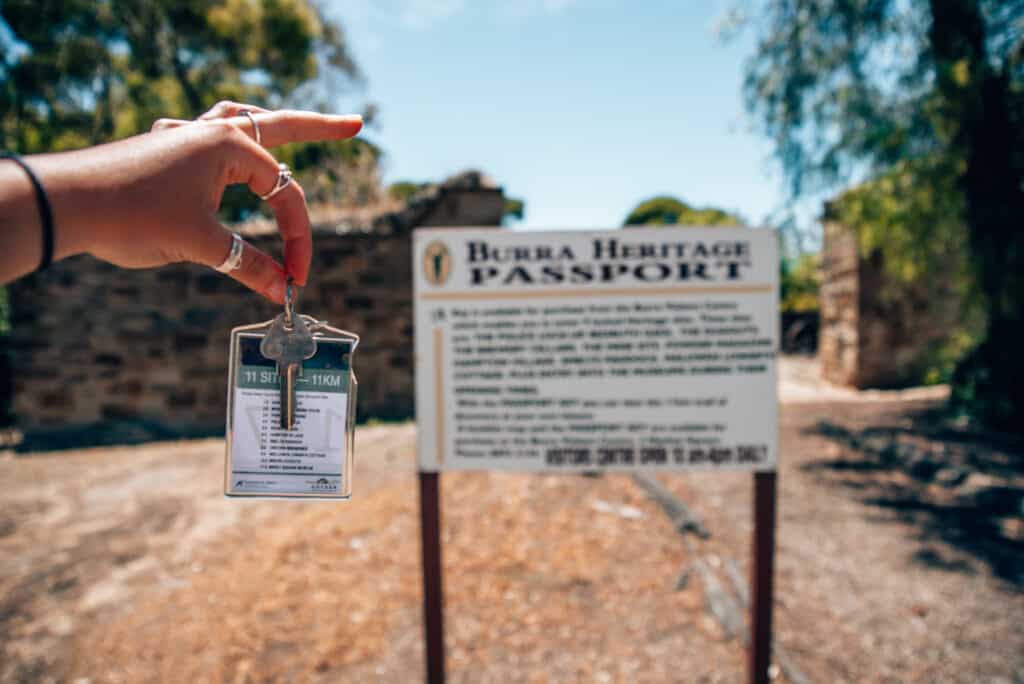 The Burra Passport is a self-driven and self-guided visitor attraction managed by the National Trust Australia, giving tourists and locals first-class access to the areas' most important heritage sites, such as the Redruth Gaol, Burra Mine Site, Miners Dugouts, museums and more.
To take part, you simply buy your tickets at the Burra Visitor Centre. You get given a map, an in-depth information booklet and most importantly, the key to unlock 11 padlocked historic sites to visit completely at your leisure.
The total heritage trail is 11km long. As well as the locked and gated heritage sites in Burra, there are many other points of interest highlighted on the map along the way, such as lookouts, ruins and historic buildings.
The Burra Passport is the most popular tourist activity in Burra and if you like your history, it is absolutely not to be missed for a full or half day of sightseeing. Here's my review of the Burra Passport, where you can stay and what you can see.
Where to stay near, and in Burra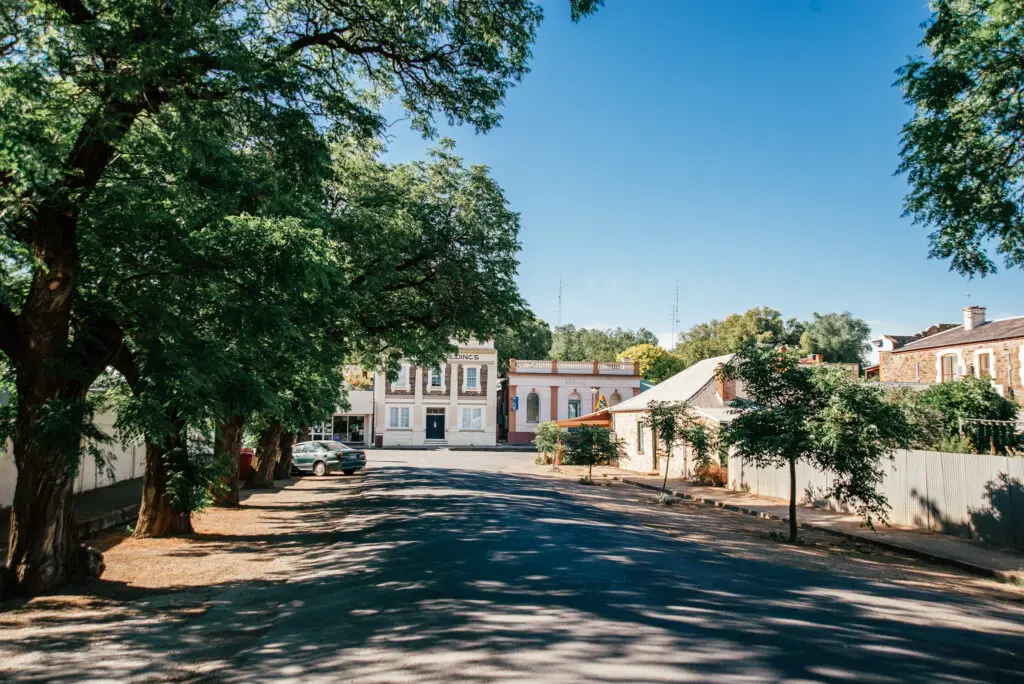 Accommodation in Clare Valley & Mintaro:
Located a 20-25 minute drive from Burra, the towns of Clare or Mintaro offer a fantastic base to explore Burra as a day trip. These destinations offer many more home comforts than the small rural town of Burra (and if you're lucky, vineyard surrounds, especially if you stay in the stunning Clare Valley!).
Here are some top accommodation picks in the Clare Valley/Mintaro region: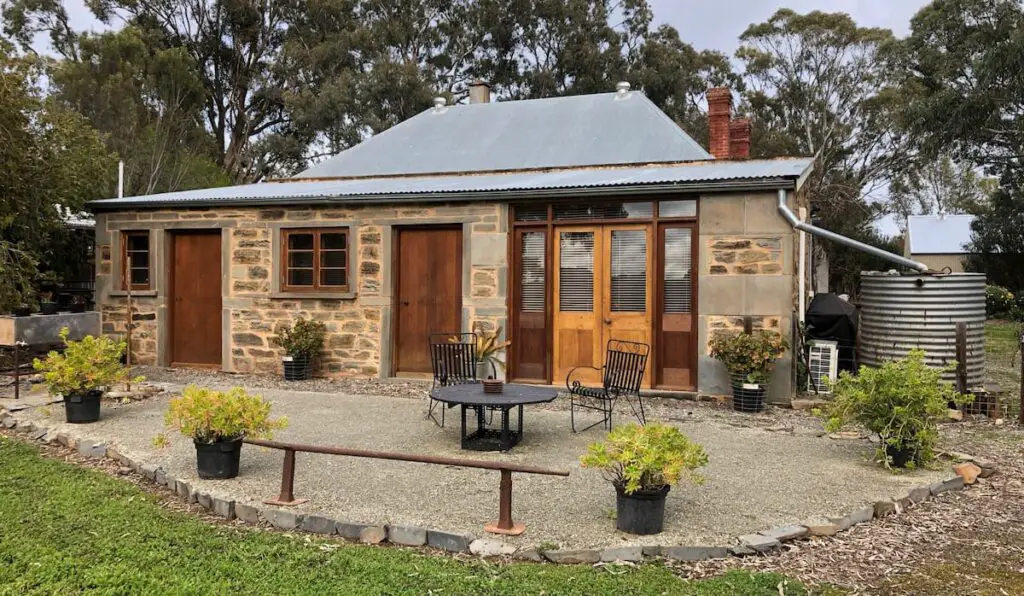 Oozing with character, this one bed one bathroom stone stable is an ideal rural accommodation getaway in Mintaro. The views across the vineyards from right outside the windows are to die for. Check availability here.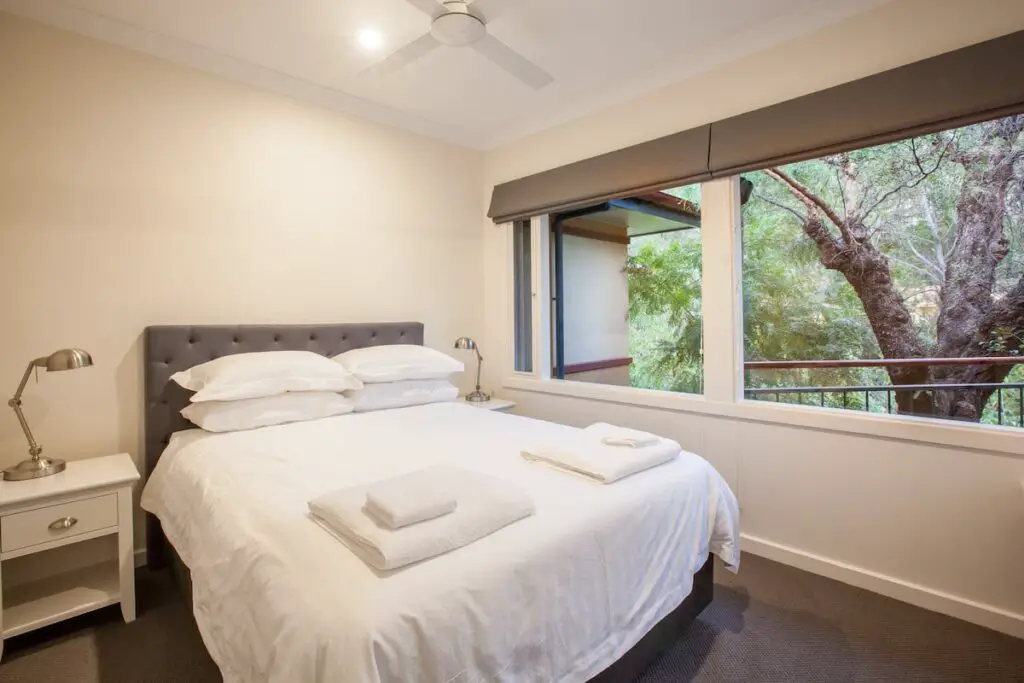 For something clean, modern and convenient, this two bedroom serviced apartment is a comfortable place to rest after a busy day exploring Burra. Check availability here.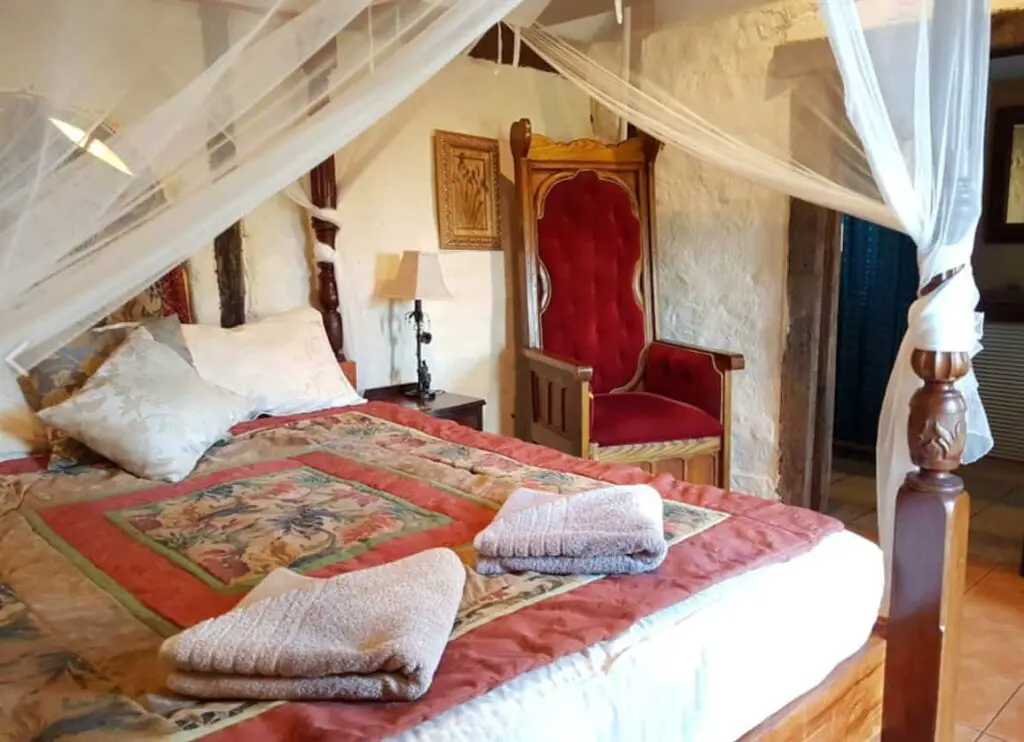 Another quirky option with room for the whole family or a group of friends is this earth house surrounded by 35ha of fields and vineyards. A BBQ, outdoor fire pit, free wine and the unusual interior will make your stay all the more memorable! Check availability here.
Accommodation in the town of Burra:
For a longer stay such as a weekend, consider staying in Burra itself. Burra has a distinctive 'small town' atmosphere with many of the locals who live there working on the surrounding sheep and cattle farms (it is the Merino capital of the world after all!). But don't worry, it's not too tiny! 
There are four pubs, an IGA, a pharmacy, a few cafes and two petrol stations. I spent NYE 2021 in Burra and had a fantastic time in addition to exploring all the stops on the Burra Passport!
Here are some top accommodation picks for staying within Burra: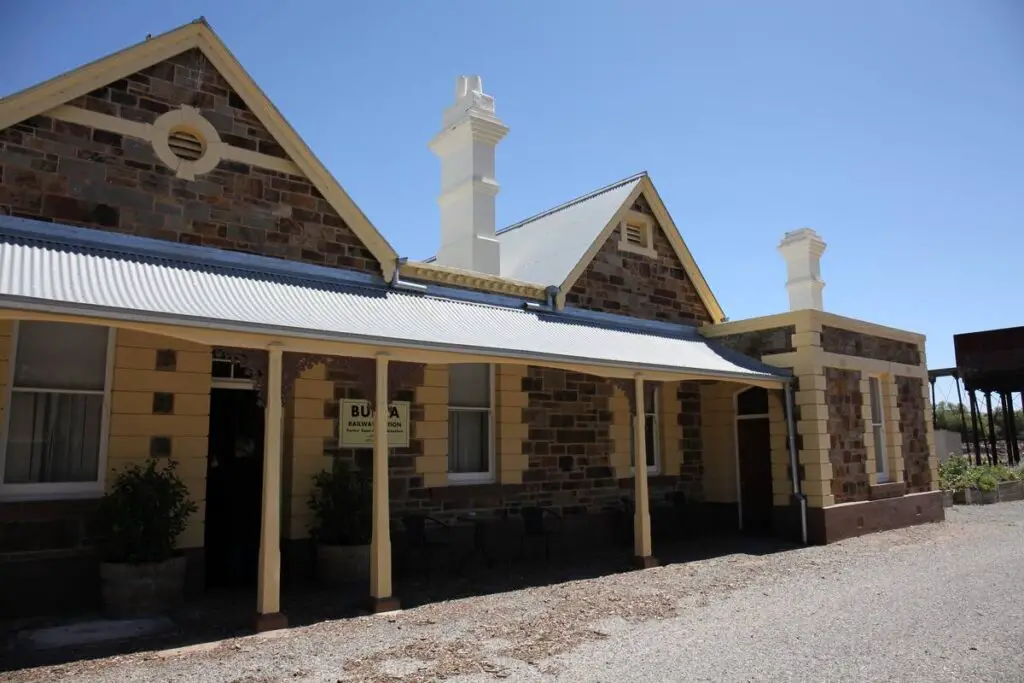 One of the historic points of interest on the Burra Passport map is the 150 year old train station. Instead of just visiting, how about staying in it!? This B&B is a cosy historic option for a solo traveller or a couple. Check availability here.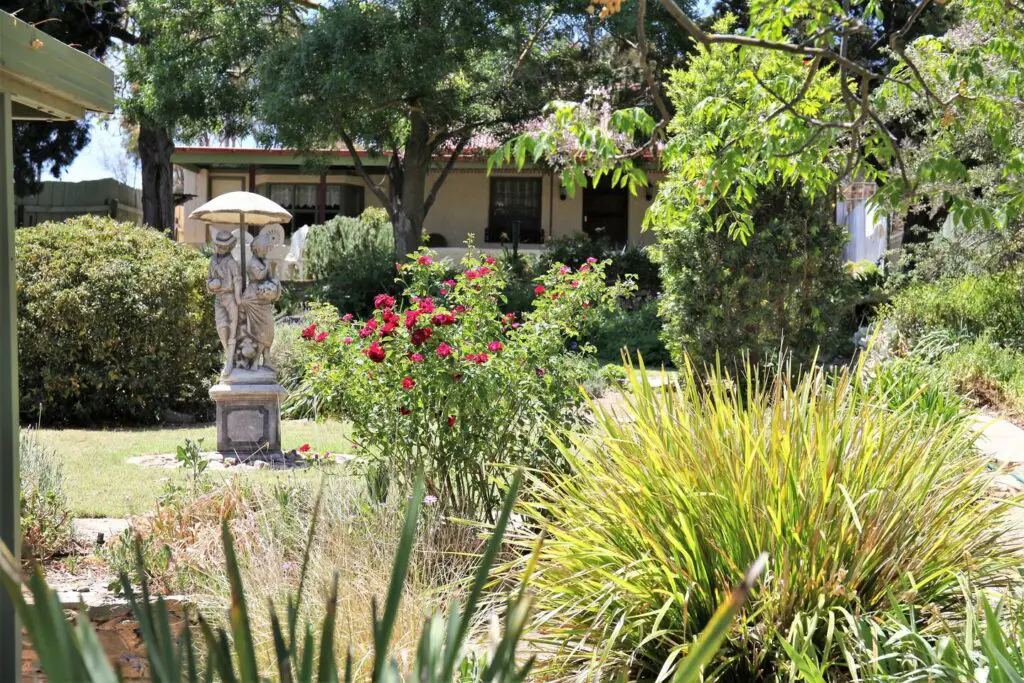 There is an abundance of characterful old miners cottages all around Burra so if you're there for the mining history, then it makes sense to stay in one of these super cute cottages! The wonderful garden and log burner inside makes this rental stand out. Check availability here.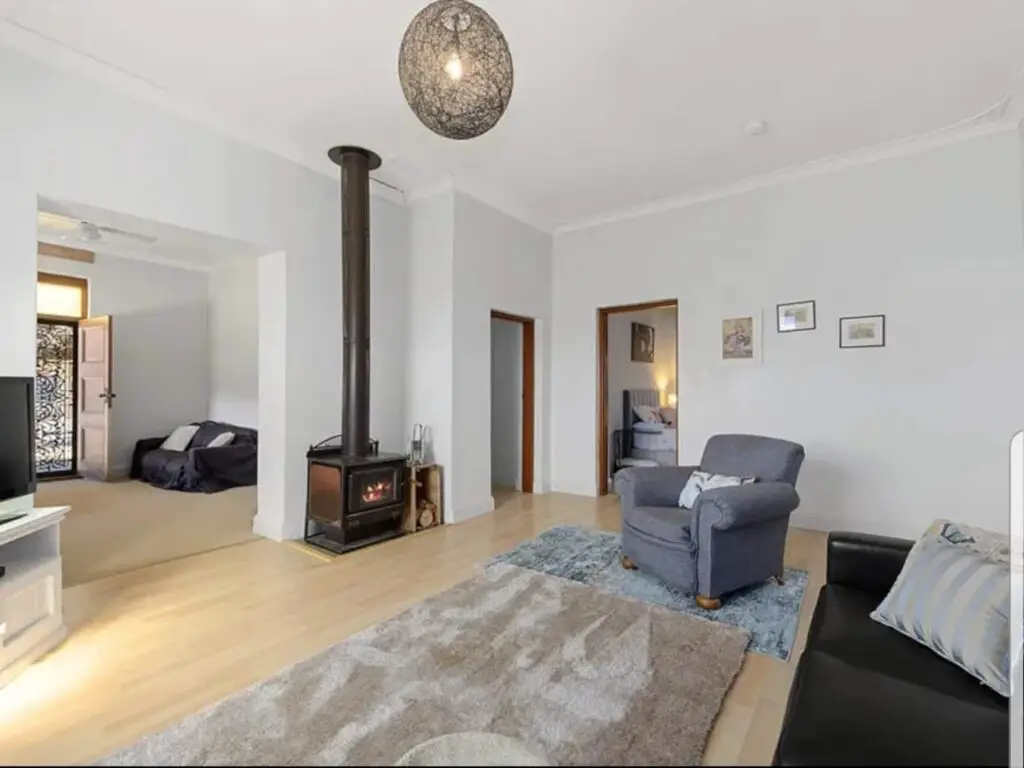 Unassumingly modest from the outside, this historic building is surprisingly newly renovated inside, with bright white walls, wooden floors and modern furnishings. A stones throw from the main high street, it's a great value, extremely convenient rental option in Burra. Check availability here.
If you have a camper van or a tent, there is also a great caravan park/camp ground beside the river, just behind the main street with handy access to the Burra Hotel pub!
What can you see with the Burra Passport?
The beauty with the Burra Passport is that you can visit the points of interest in any order you wish and at whatever pace you wish. If you don't have much time, you can skip some places and even return the next day (which is especially ideal in the summer as the late afternoon in South Australia can get pretty hot!)
Here are some of the historic highlights to see in Burra:
– The Burra Copper Mine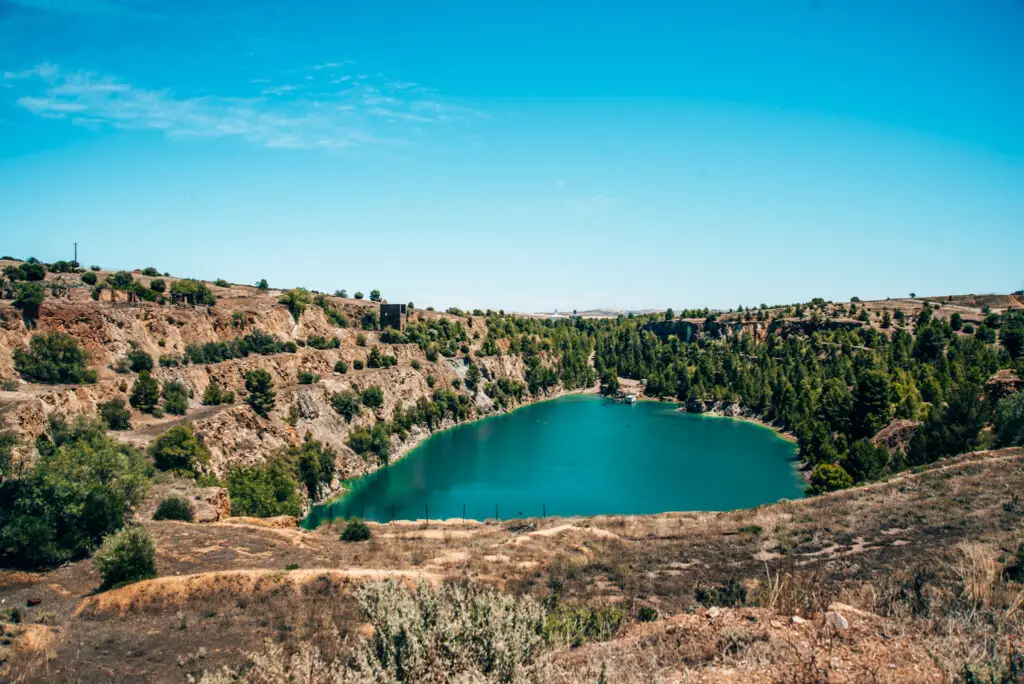 A great place to start the day in Burra is where it all started, the copper mine itself!
Upon arriving at the Burra Mine Site gate, you can open it with your key, and then drive all the way to the top of the road and start at the Powder Magazine. 
The Powder Magazine was built in 1847 and is one of the oldest remaining mine buildings in Australia. It was once used to store gunpowder used for blasting rock in the mine, and although it's just an empty stone building these days, I thought the view from the top of the hill where it's located, made it totally worthwhile!
Back down the road, for even more impressive views, the Town Lookout cannot be missed. You'll notice that the town is located in a slight valley and surrounded by rolling golden hills and beyond that, baron dusty plains! From above, it really does look like a toy town oasis in the desert!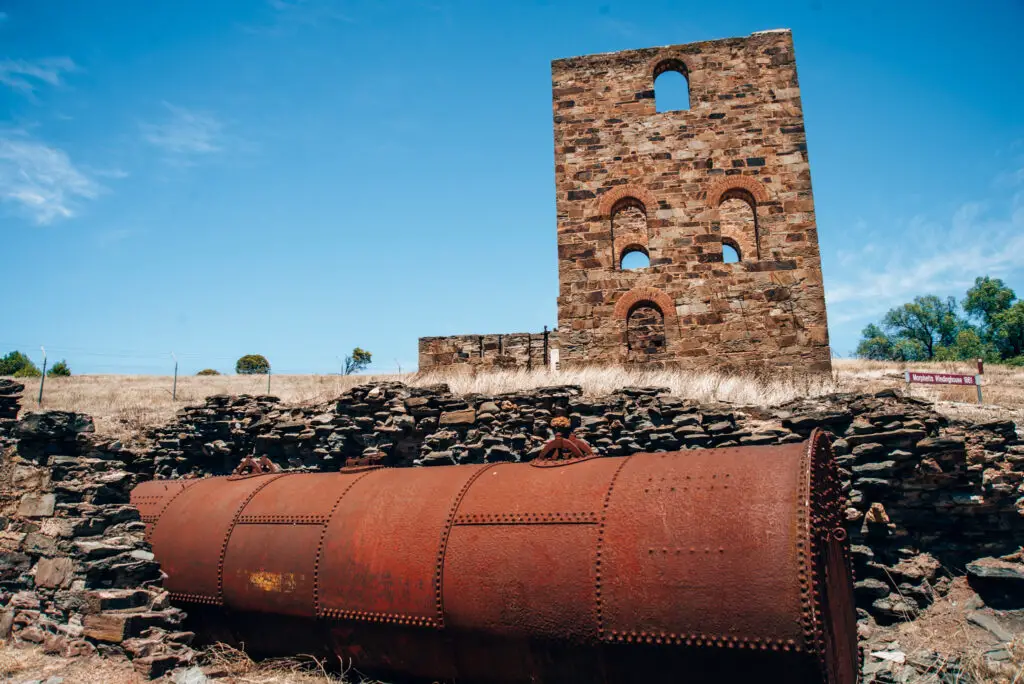 Also at the mine site is Morphetts Enginehouse, the remnants of the original revolutionary operational pumping machinery, brought to life by interpretive displays. On the balcony at the top of the building, there is an awesome view out over towards the turquoise water-flooded mine, which nature has started to take over once more.
Outside, you can see the pool used to store water for the machinery (which worker used to swim in on hot summer days!) and take a closer look at the lake formed in the mine.
– The Bon Accord Mining Complex
The site of the original miners offices and workshop has now been transformed into a museum, with remnants of mining equipment outside and various exhibits and memorabilia of the copper mining era inside. 
On certain days, you can watch a blacksmith and an apprentice working with metal in the workshop using traditional methods.
In a newly established display, called the Ladies' Room, there are 3 wedding dresses from the 1800s, plus a rare quilt made in 1829.
While here, it's also worthwhile poppin down to the Old Railway to have a gander at the old carriage, the waiting platform and to have a read about some tragic train accidents the community faced.
– Redruth Gaol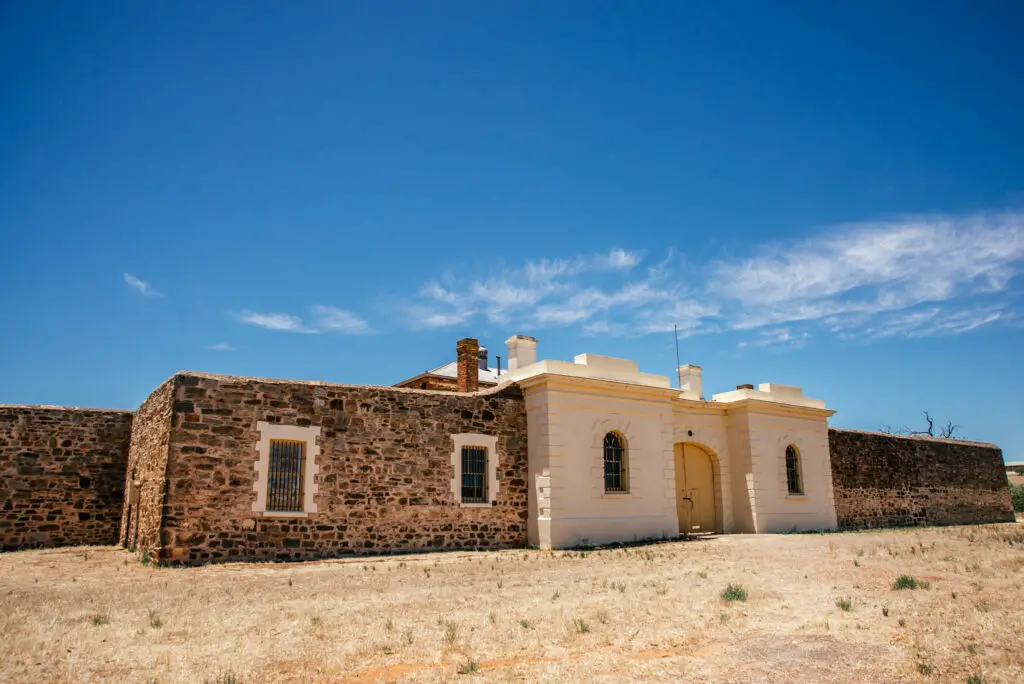 Redruth was the first jail in South Australia to be built outside of the state capital, Adelaide and operates now as a museum (although it could really do with being a bit more interactive, especially to keep the attention of young children).
I found this to be one of the most fascinating stops on the Burra Passport trail, not necessarily because of the jail building itself, but because of all the stories uncovered from it's past life as a jail for local criminals, a women's reformatory, a private homestead and a function venue.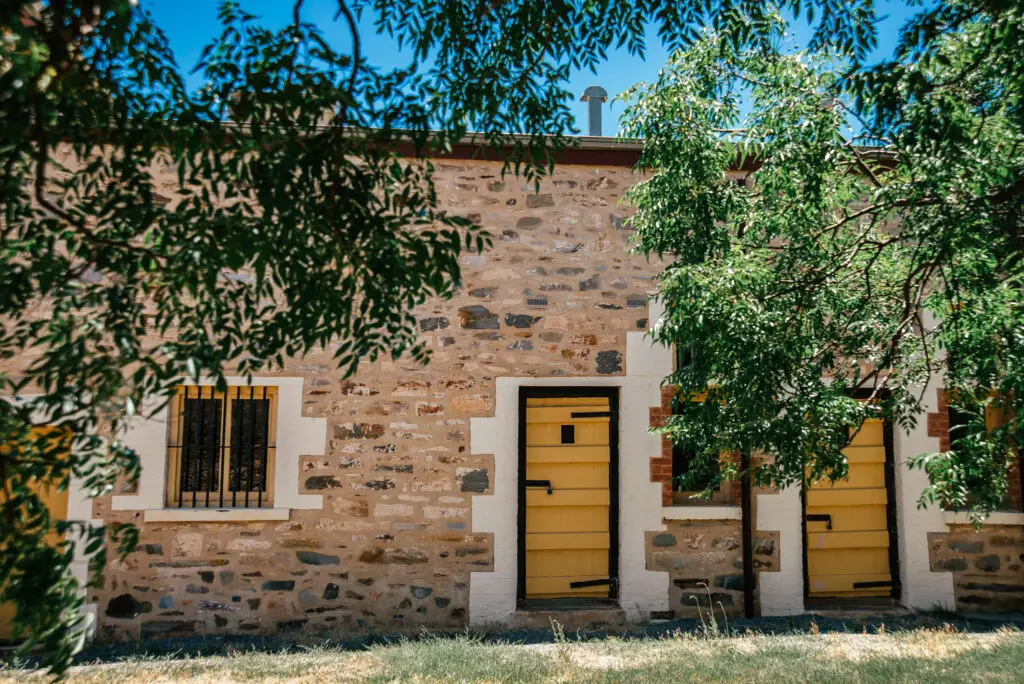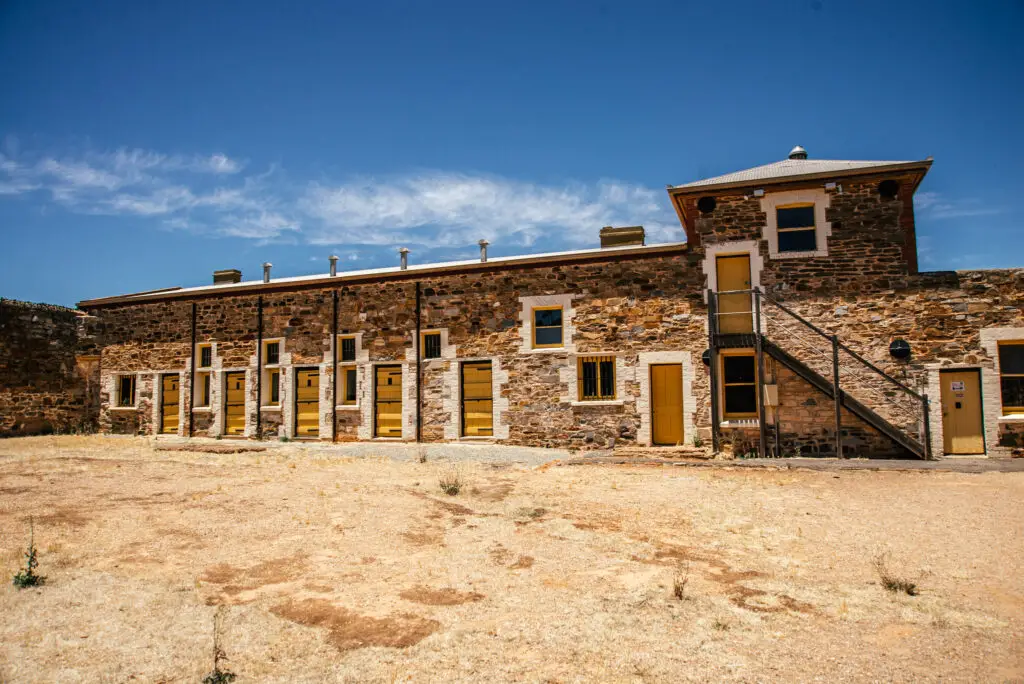 Inside the building there are information boards throughout with fascinating historical snippets. The most shocking parts were discovering the treatment of inmates and overcrowding of the jail, and the sad stories of the troubled young women who were sent there in the properties later life as a reformatory.
Many women were sent to Redruth for being pregnant and unmarried, suffering from mental health and behavioural problems or simply not conforming to society the way that was expected of them.
It was clearly a terrifying place to live, both due to the atmosphere of the place and the heartless treatment of the women by the staff and government – it's no wonder there are so many escape stories.
– Miners' Dugouts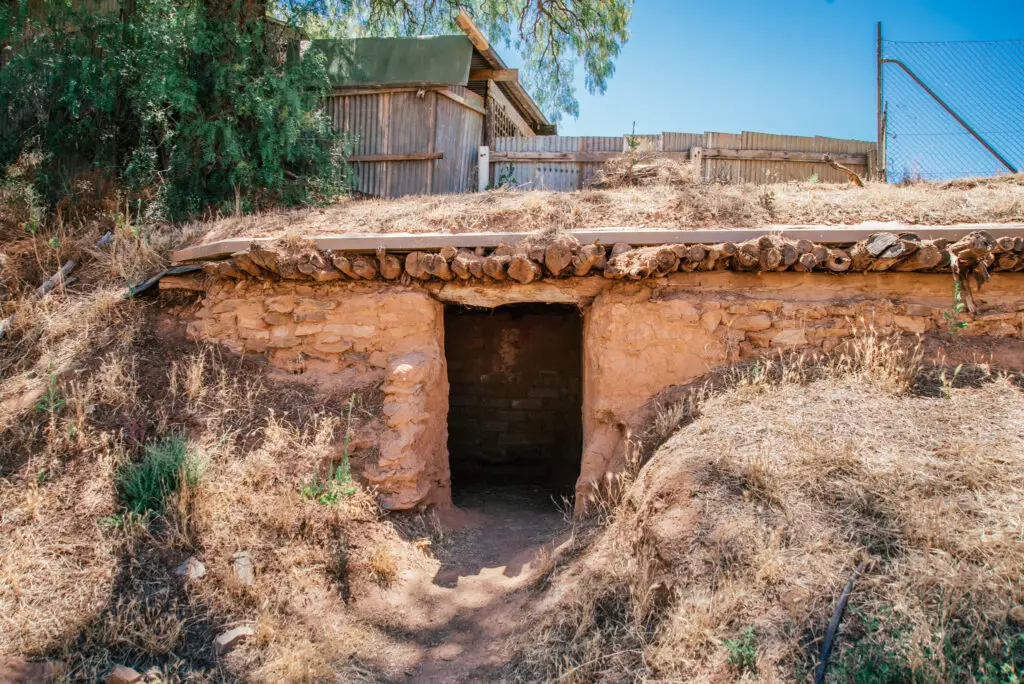 With the sudden boom in copper mining and the subsequent influx of people coming to get their slice of fortune, there was a real housing crisis in the small town of Burra.
In 1851 about 1,800 people had no choice but to live in nearly 600 dugouts, literally carved into the dirt along the Burra Creek and tributaries.
It's shocking to think that whole families lived in these claustrophobic and dusty holes in the ground like rats, but apparently some of the dugouts were comfortably furnished with carpets and even wallpaper! I guess people made the most out of a bad situation.
Sadly in 1851, a flood devastated 'Creek Street', driving the inhabitants out of their dugout homes, leaving them all deserted by 1860.
There are a handful of dugouts you can explore today, but if you are claustrophobic, easily spooked or don't like the dark, then they're probably not for you (but definitely worth viewing from the outside!)
– Police Lock Up & Stables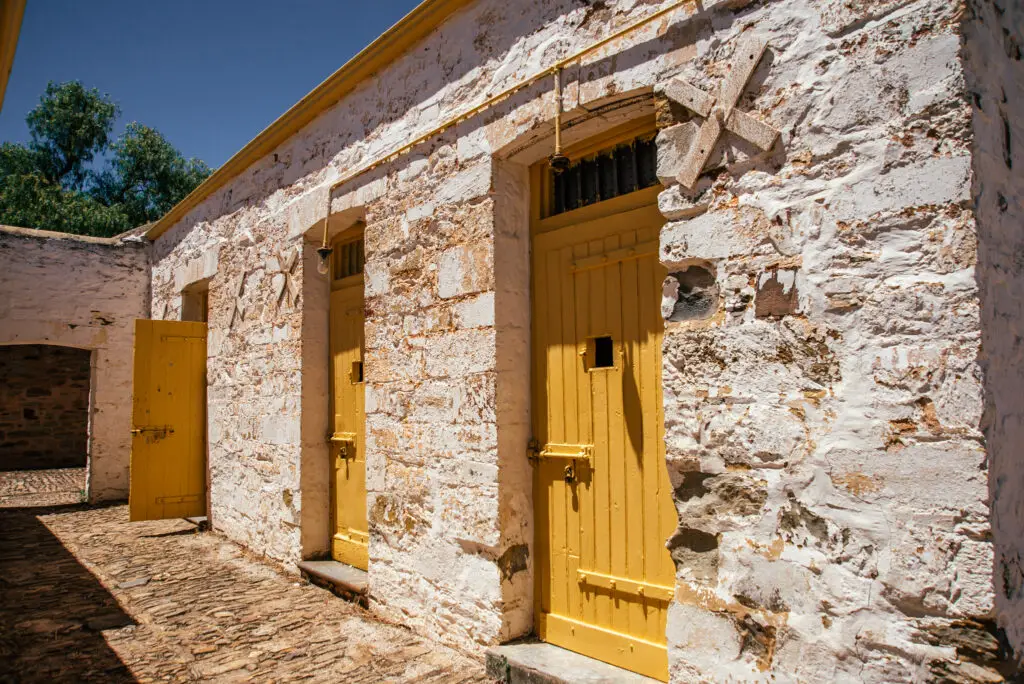 A few minutes down the road from the Gaol is the Police Lock Up which was used as a temporary jail until Redruth was built.
There are a couple of interactive displays with amusing audio stories of local criminals and crimes in the area, but otherwise this is a pretty quick stop on the Burra Passport trail.
The Court House which you can unlock with your key, is just across the road.
– Malloween Lowarth Cottage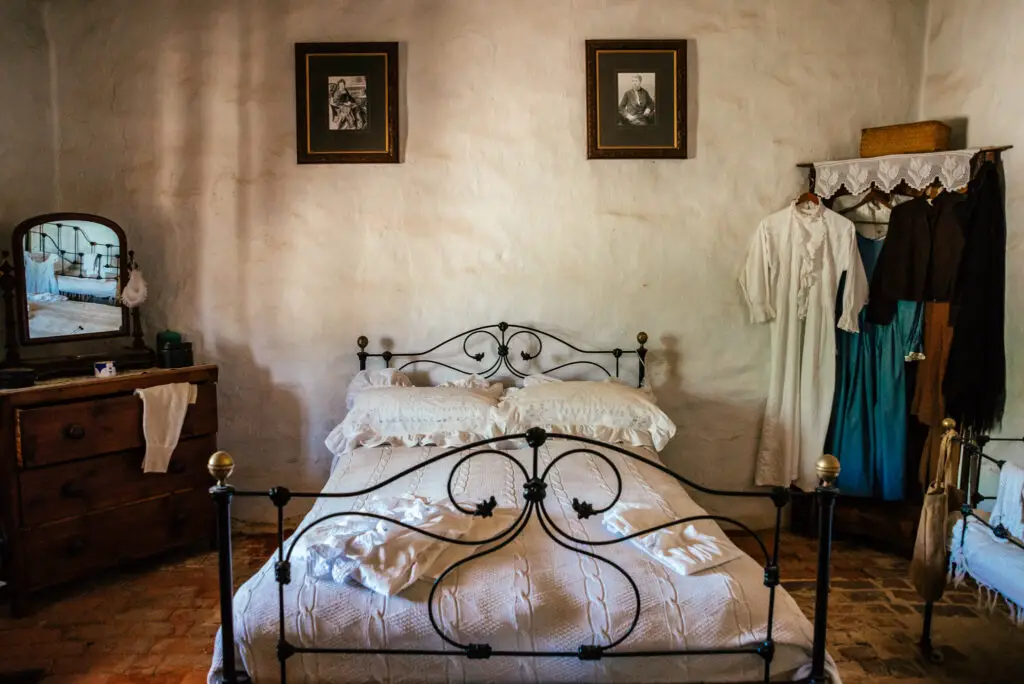 Nestled between holiday rental cottages is a small terraced house museum, furnished in the style of a 1850-1860 period mine captain's residence. 
Entering with your key, the three roomed property shows just how cosy living would have been during this period, and that's without children! There are loads of antiques and interesting period knick-knacks to view, especially in the kitchen/dining room.
In the back garden, there is a gorgeous Hollyhock garden, carefully planted with herbs and flowers of the period. I noticed a small, overgrown tin shed which was likely the toilet – not so fun in the winter I can imagine!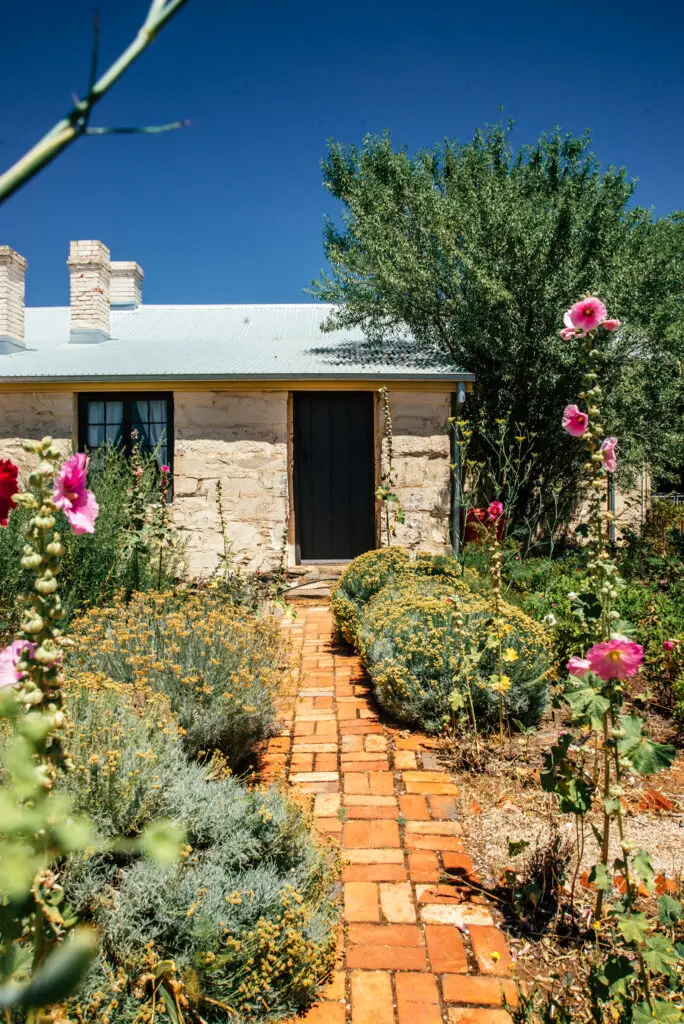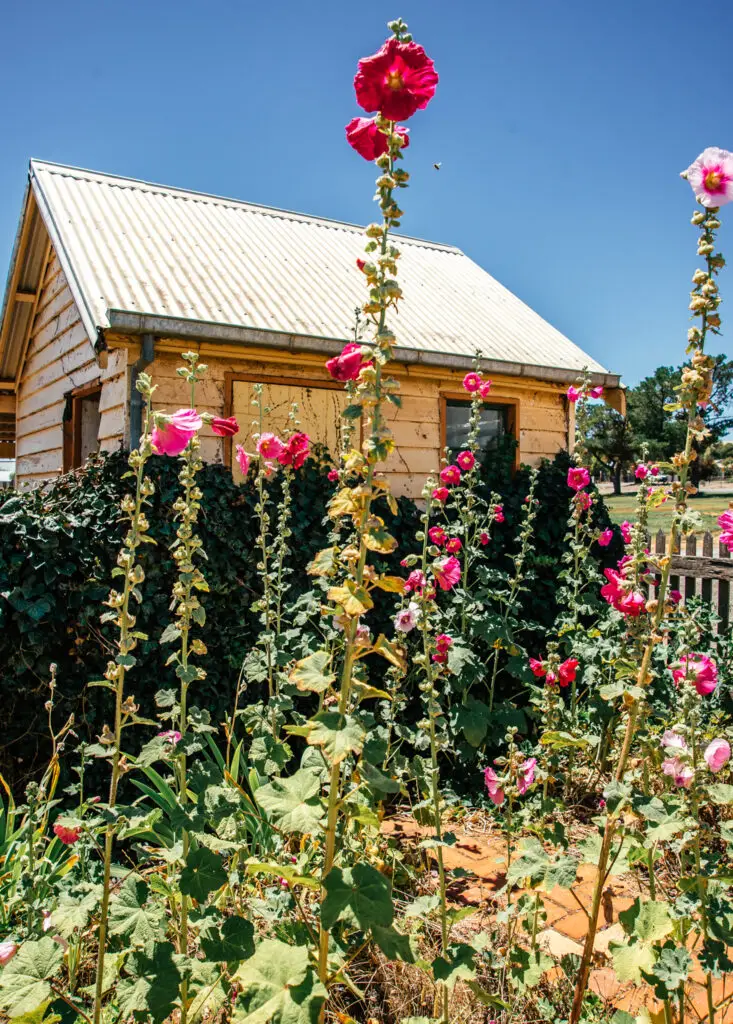 – Unicorn Brewery Cellars 
Built in 1873 on the site of an earlier brewery, Unicorn Brewery served the town's nine(!) hotels. The complex once included a tall malting tower, steam engine, cooper's workshop and a manager residence but due to new licensing laws in 1902, it closed and was sadly demolished for stone in 1911.
As a result, there unfortunately isn't much to see at this site aside from the storeroom, manager's office and the underground cellars (which are a lot bigger and more interesting than you would initially think).
Surrounding the brewery cellars are rows of pretty terraced houses. Opposite is the Burra Creek Park with a good view of the red Burra Bridge, which when I visited in the month of December, only had a small lake (as there was no water to fill the creek).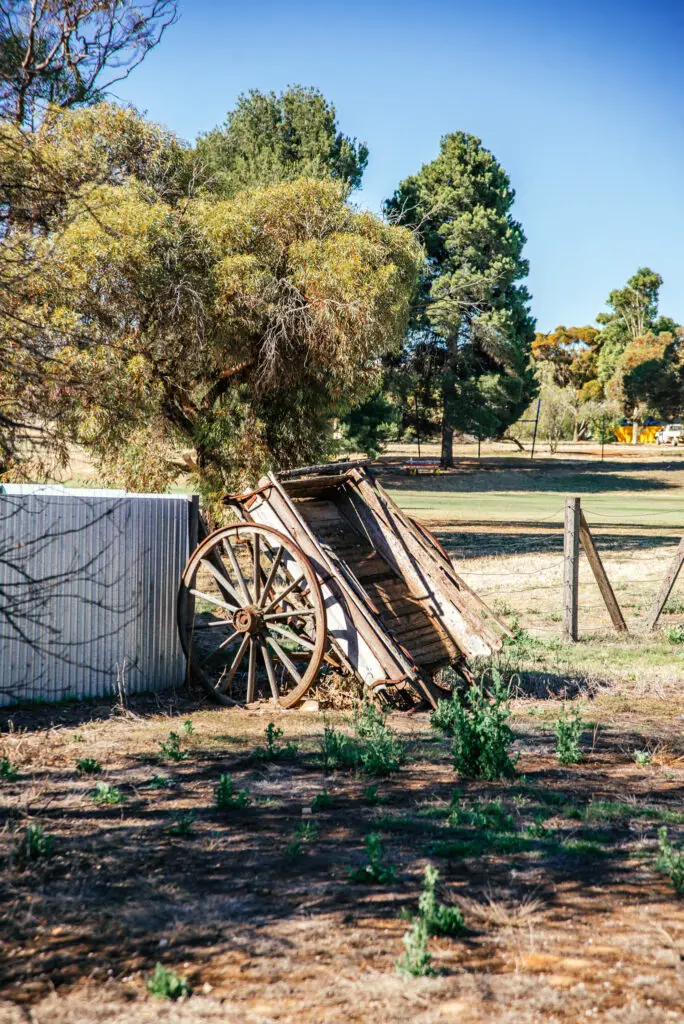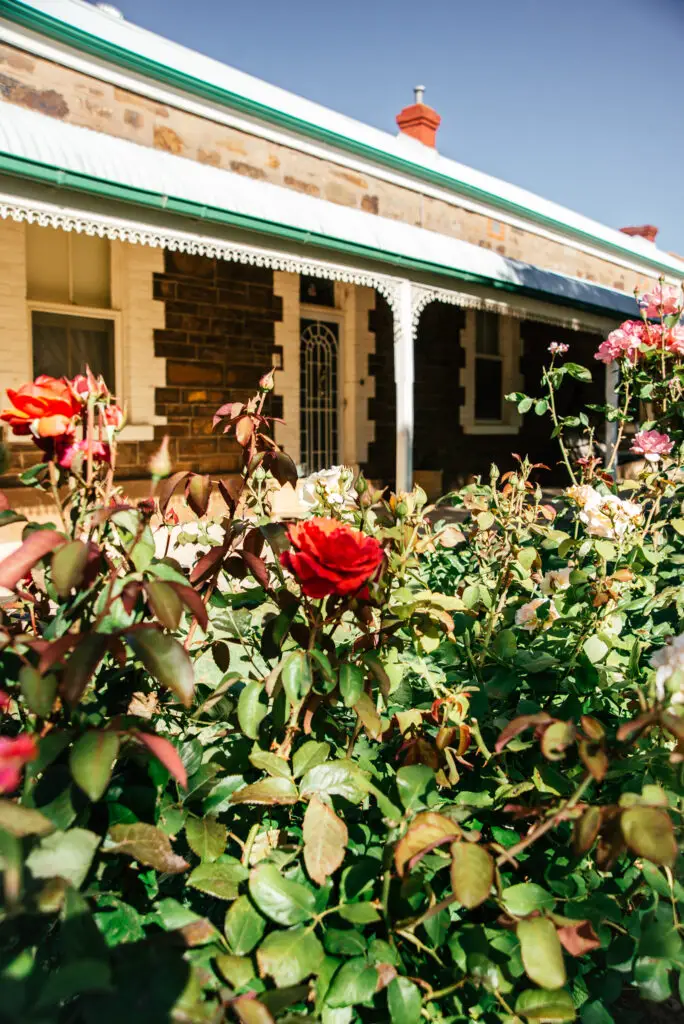 These seven sites provide only a snippet of the many stops and points of interest that you can uncover as part of the Burra Passport. There's also the Market Square Museum, the Smelting Works Site, the Old Railway Station, the ruins of Hampton and many, many churches, houses, old shops and more. 
Make sure you pick up the lime green booklet from the Visitors Centre which list every historical building and attraction, as well as some good local walks. 
Burra Passport FAQ's: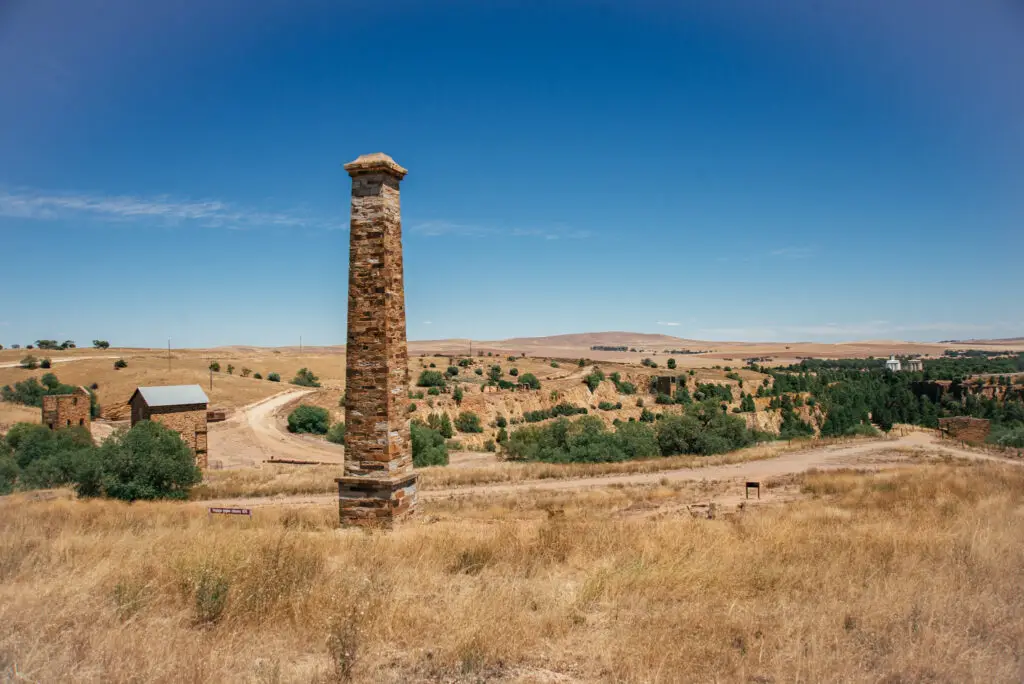 How long does it take to complete the Burra Passport heritage trail?
This really depends on how much you're into your history and if you want to visit all the stops on the map.
The whole Burra Passport trail could take you anything from 1 hour at lightening speed, to a leisurely 6 hours with lunch and a coffee break.
I visited all sites aside from the Museum (as it was closed due to COVID-19 capacity limitations) and taking my time, it took me around 5 hours. I would therefore provision 3 – 5.5 hours for the whole Burra Passport heritage trail. All sites are relatively close to one another by car.
How much is it per person?
The Burra Passport costs $30 per adult, $20 per National Trust Member and $20 for locals. You buy your tickets from the Burra Visitor Centre which is open from 9am – 5pm, seven days a week.
Do you have to pay a deposit for the key?
Yes, you have to pay a $50 safety deposit for the Burra Passport site key, which is refunded to you on its safe return.
When and where do you return the Burra Passport key?
You can return your key to the Burra Visitor Centre which is open every day from either 9am or 10am, until 4pm. Between 4pm – 7pm, you can return it to the BP petrol station just across the square and get your $50 deposit back in cash.
You also do not have to return the key on the day you bought your Burra Passport. They're very relaxed. You can even return it the next day instead if required, depending on your schedule.
Do you need to bring your lunch?
No, it's not necessary to bring a picnic if you don't want to. All historic sites are in close proximity to the main street (Market Street) where there are plenty of cafes, pubs and an IGA to buy food if you wish.
However, if you do bring a picnic, there are plenty of stops and picnic benches along the Burra Passport trail to sit and eat it.
---
If you have any further questions about the Burra Passport or the town of Burra, please let me know and I would be happy to answer them if I can! I hope this post with my review and highlights of the Burra Passport has made you realise what an interesting little town it is and why it should be worked into any South Australian itinerary!
PIN ME FOR LATER:
*This post may contain affiliate links meaning should you purchase a product via this link, I'll earn a small commission at no extra cost to you. These are still products I use or believe in regardless. See my privacy and disclosure policy for more.*