A patchwork of leafy vineyards strewn atop the undulating hills, historic stone cottages and romantic farmhouse combined with a celebrated gourmet food scene – welcome to the stunning (and delicious) Clare Valley! 
The Clare Valley, situated 144km away from Adelaide, is a dreamy weekend getaway and a must-visit stop on any South Australian road trip. Only a 1 hour and 45 minute drive away from the city, you can easily escape here on a Friday night and be back late on Sunday having got active, relaxed at wineries and discovered local history.
With so much to do in the region, I thought I'd share a guide on how you can spend a weekend in the Clare Valley, packed with the area's must-do activities and sights, to give you a taster of what the Clare Valley can offer.
Here's where to stay and how you can spend two days in the incredible Clare Valley, South Australia.
*This post may contain affiliate links meaning should you purchase a product via this link, I'll earn a small commission at no extra cost to you. See my privacy and disclosure policy for more.*
Where to stay in the Clare Valley
To get in the spirit of the local area, the best accommodation options in the Clare Valley for a weekend are quite simply properties located on vineyards and cottage farm stays.
There are many historic buildings with modern fit-outs that provide a comfortable stay all year around, whether in the peak of the dry summer, or in the cool bite of the winter.
There are also some great family-friendly campgrounds and caravan parks for vans, tents or if you want to hire a lodge, such as the Discovery Parks, where I stayed for a night in my van.
Nearby vineyard stays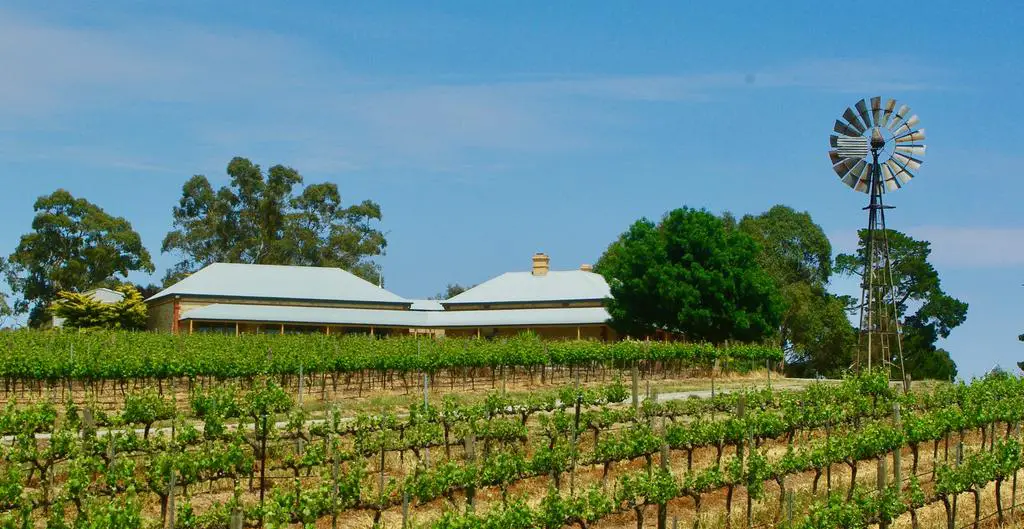 This exceptionally rated five bedroom house (complete with an outdoor pool!) is ideal for the whole family or a group of friends. Surrounded by vineyards and stunning landscape, this is a true Clare Valley gem. View property.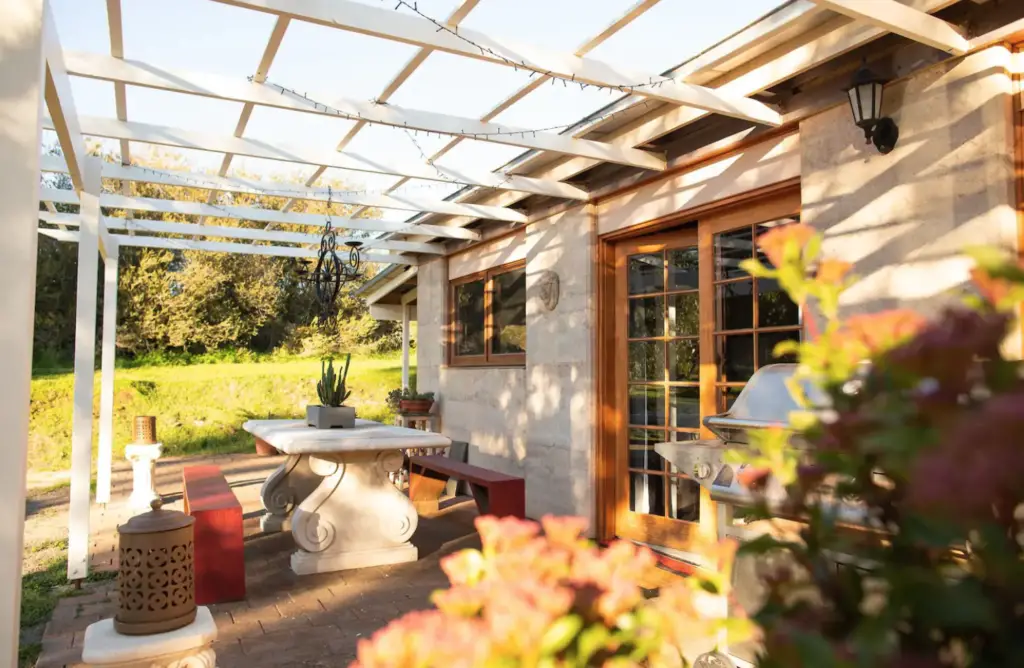 Enjoy the romance of the wine country at Tumbleweed cottage, a private and characterful house with a large garden and 2 bedrooms and bathrooms. View property. 
Light, bright and modern, these villas sit opposite fields of vines for tranquil rural views. The property has a stylish open plan design with quality furniture and a large outdoor deck to enjoy a BBQ. View property.
Central cottage and lodge Stays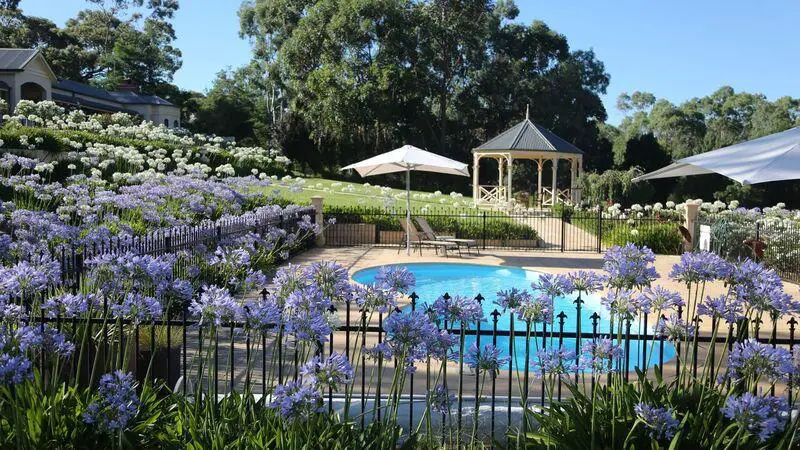 For a little bit of luxury in the heart of Clare, it has to be this stunning lodge complete with stunning manicured gardens, rotundas, private courtyard and communal pool, ideal for cooling down after a day of sightseeing. View property.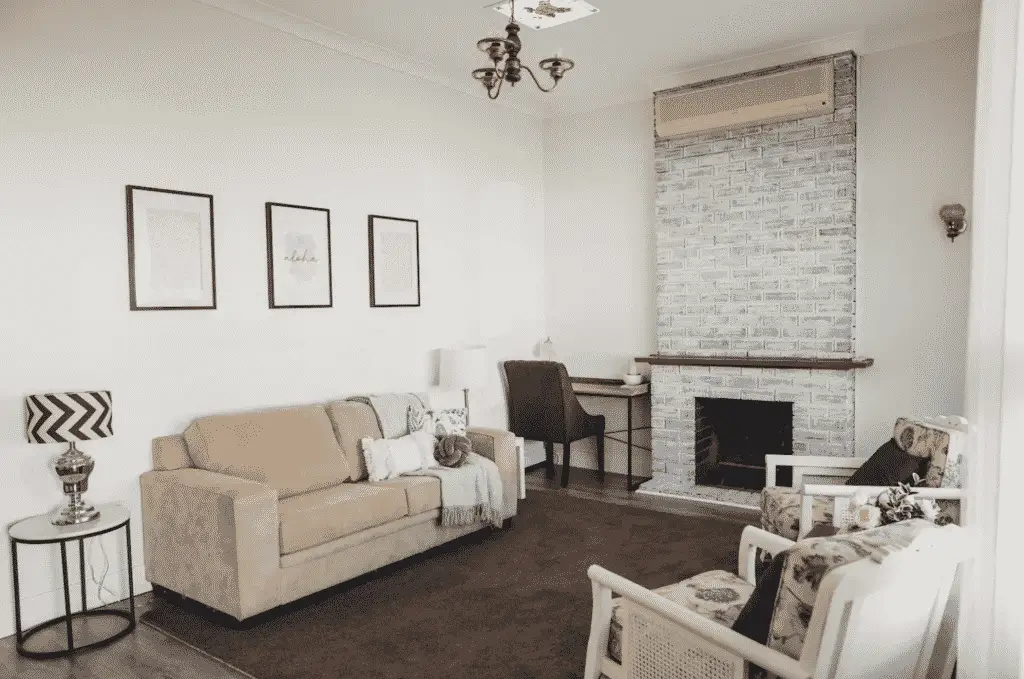 This bright, all out gleaming white cottage is set up to accommodate up to 8 guests for a comfortable stay in Clare. The furnishings are elegant and the touch of gold in the bathroom truly indulgent. View property.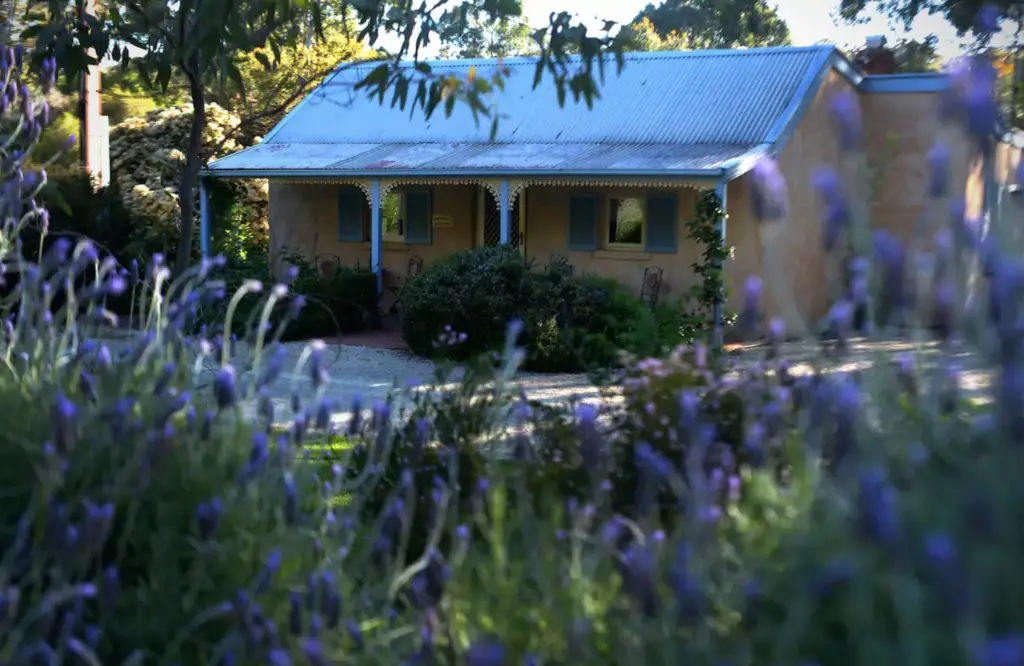 Experience the old world charm in this cute historic cottage rental with easy walking access into the heart of Clare and a hop skip and a jump to the Riesling trail. View property.
If you're looking for something a little special, then how about checking out my post on the most unique accommodation in South Australia?
Day 1 in the Clare Valley: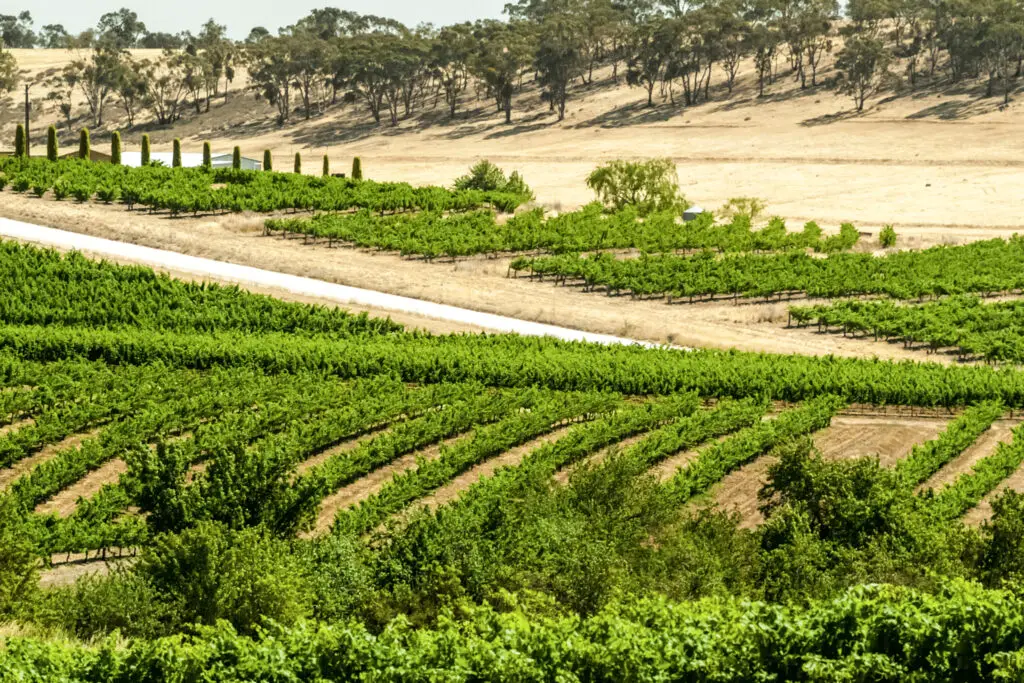 1. Cycle the Riesling Trail
Your first day of your weekend in the Clare Valley is no doubt when you'll have heaps of energy and are raring to start exploring. That being said, the best activity to do off the bat is hiring a bike to cycle the famous Riesling trail… well, at least part of it.
This 33km long cycling and walking trail takes you through small villages, past vineyards and most importantly, to cellar doors where you can sample some of the locally produced wines.
The purpose-built scenic track is generally flat, but there are a few deceiving inclines that may leave unfit riders a little exhausted (*ahem* me).
We brought our own bikes with us for this trip, however if you're renting bikes, I would highly recommend you opt for electric bikes to give you a little boost, especially for after you've been to a few cellar doors! There are plenty of bike rental options in the centre of Clare. If you have the choice, opt for a bike with either a front basket or a back bracket with some bungee straps so you can buy a couple of bottles if you find something to your taste!
It is a long day of riding, so make sure you slap on the sunscreen, have a bottle of water and bring a bike lock to chain your bike up whilst you go inside the region's famous cellar doors.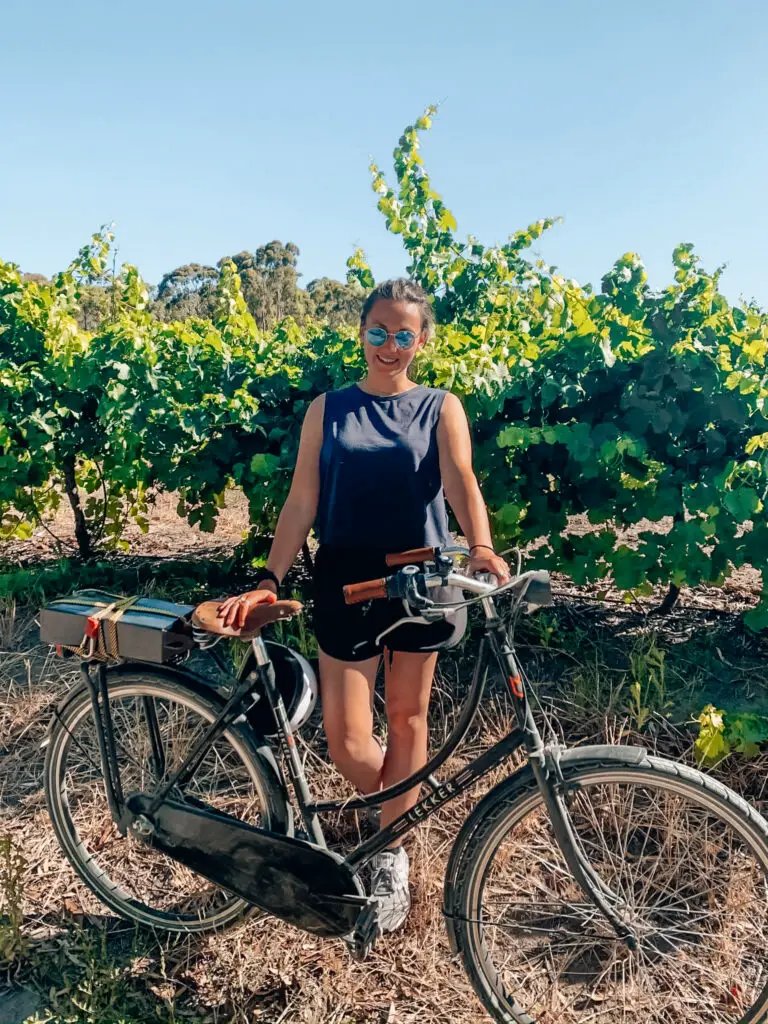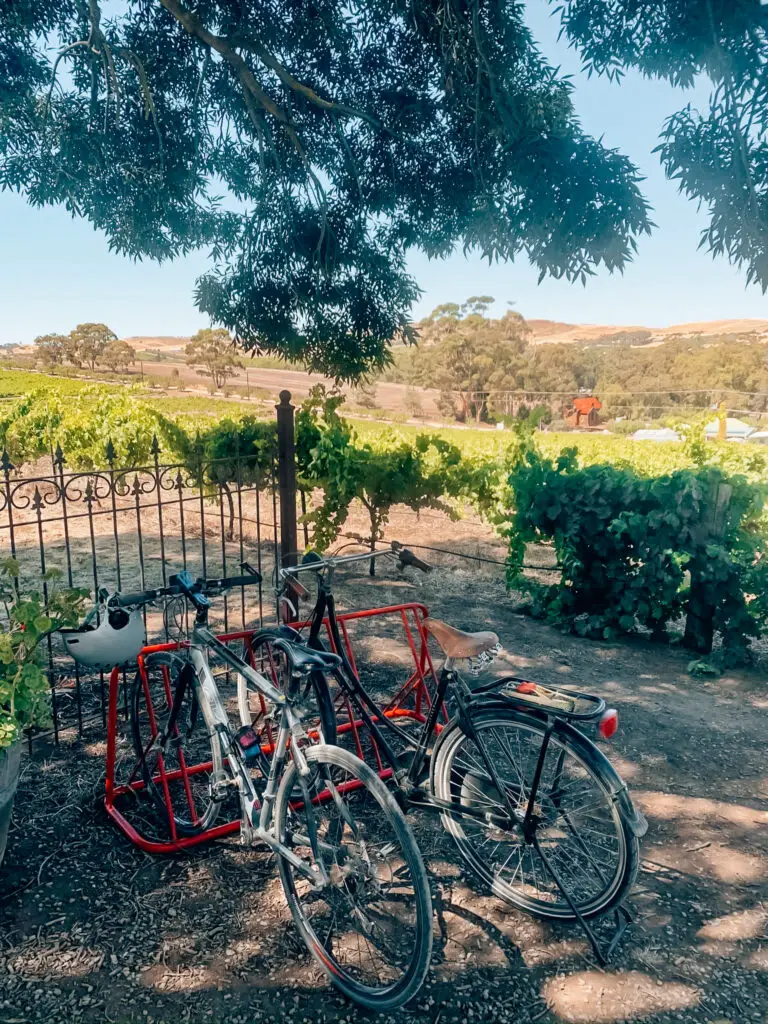 There are a few 'must-visit' wineries along the Riesling Trail depending on your style of wine and cellar door atmosphere. 
My personal favourites are too many to list but include the tiny (literal hole-in-the-wall-type cellar) of Crabtree in Watervale for their brilliant fortified (be aware there is a killer hill to get up first!), Shut the Gate for their easy drinking Sangiovese, and Pikes for their delicious Riesling (and whilst you're there, a visit to their brewery too).
Tastings in the Clare Valley cost roughly $5-$10 per person, which is often wavered on the purchase of a bottle (and you'll no doubt want to purchase a few!).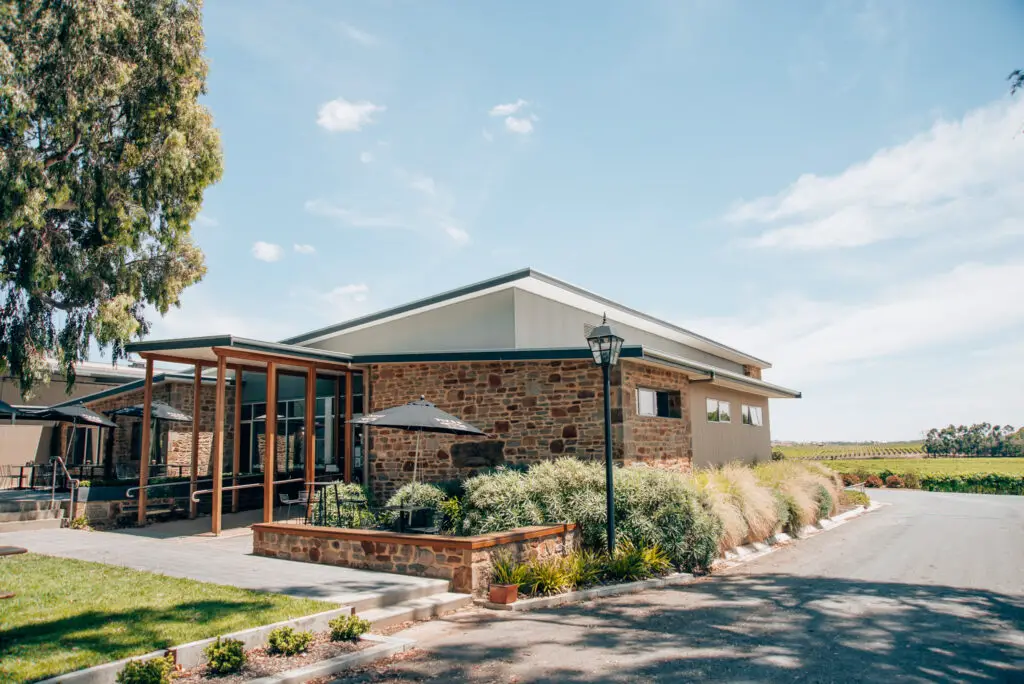 … or just tour the wineries
If cycling and walking aren't for you then an alternative is simply to spend the day visiting wineries by car. You can do that either independently with a nominated driver, or with a convenient group tour from Adelaide or a private tour from Clare.
Whilst in Clare Valley for the weekend, you of course have to pay a visit to the Jim Barry Estate and the quiet family run Eldredge Estate where I found love in Blue Chip Shiraz. However these cellar doors are best reached by car anyway as they're a little off the Riesling Trail.
A late lunch at the Watervale Hotel or Skillogalee Winery & Restaurant are a real treat to cleanse the palate and refresh before the last few tastings of the day.
Six must-visit wineries in Clare Valley: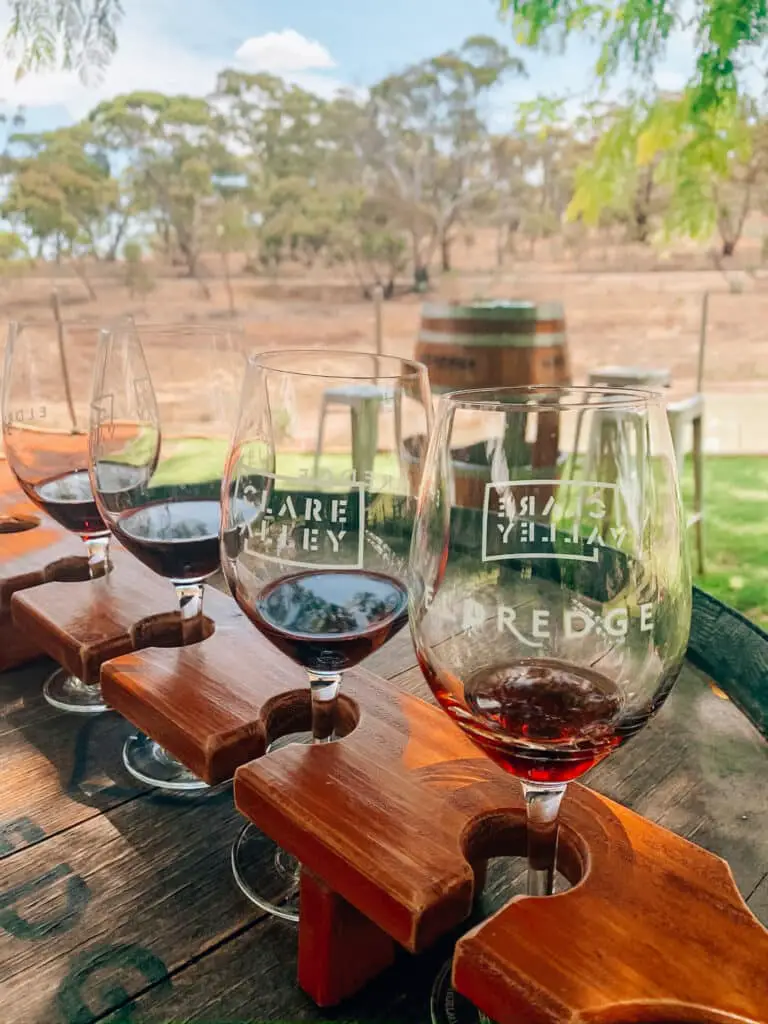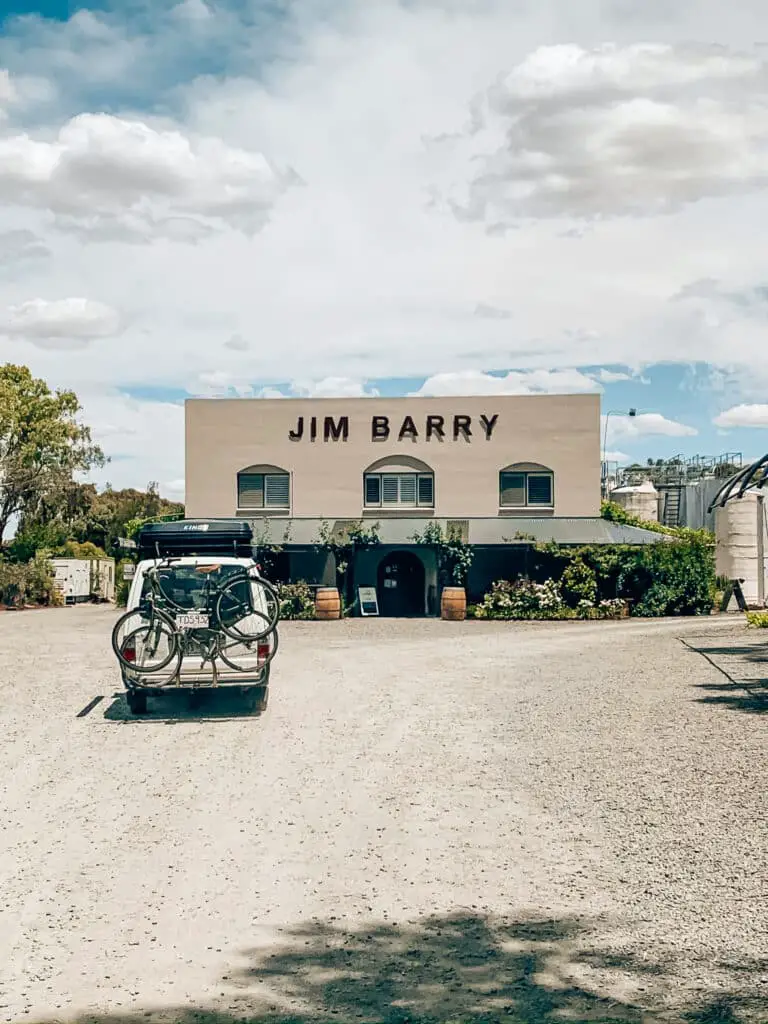 Although it may not seem like it, cycling the Riesling Trail or visiting the wineries is a full day activity and pretty exhausting. You may not feel up to much afterwards (at least I certainly didn't!).
2. Explore the town of Clare or the art trail
If you find yourself with a second wind, then you should consider wandering around Clare to check out the artisan food shops, independent clothing stores, The Clare Valley Art Gallery and the Arts Collective.
The surrounding sweeping landscape and local history seems to have inspired many local creatives – there are an abundance of artists and pop-up galleries throughout the region. If art is your thing, then you should spend some time on the Clare Valley Art Trail, a route with over 20 art and cultural places of interest to explore!
The bustling high street also has an abundance of great pubs, bars, restaurants and takeaways for you to enjoy the laid-back nightlife and gourmet dining scene.
Day 2 in the Clare Valley:
Regardless of whether you spent day one cycling or just enjoying tastings, you may feel a bit achey in more ways than one (or was that just me?). 
Although it's best to get up early to make the most of the day, today is all about taking it easy and enjoying learning about the history of the local area.
1. Breakfast at the Little Red Grape
Although this sounds like another winery which may churn your stomach so early, I can assure you this fantastic little bakery is far from it!
Serving delicious pastries, bakes, pies and brunch-style dishes like Eggs Benedict, it's the perfect place to grab a feed before heading out on day two of this Clare Valley weekend itinerary. The coffee here is also top-notch.
If you go past the bakery again later in the day just before they close, if you're lucky, you can get huge bags of pies for only a few dollars to set you up for your return journey!
2. Visit Martindale Hall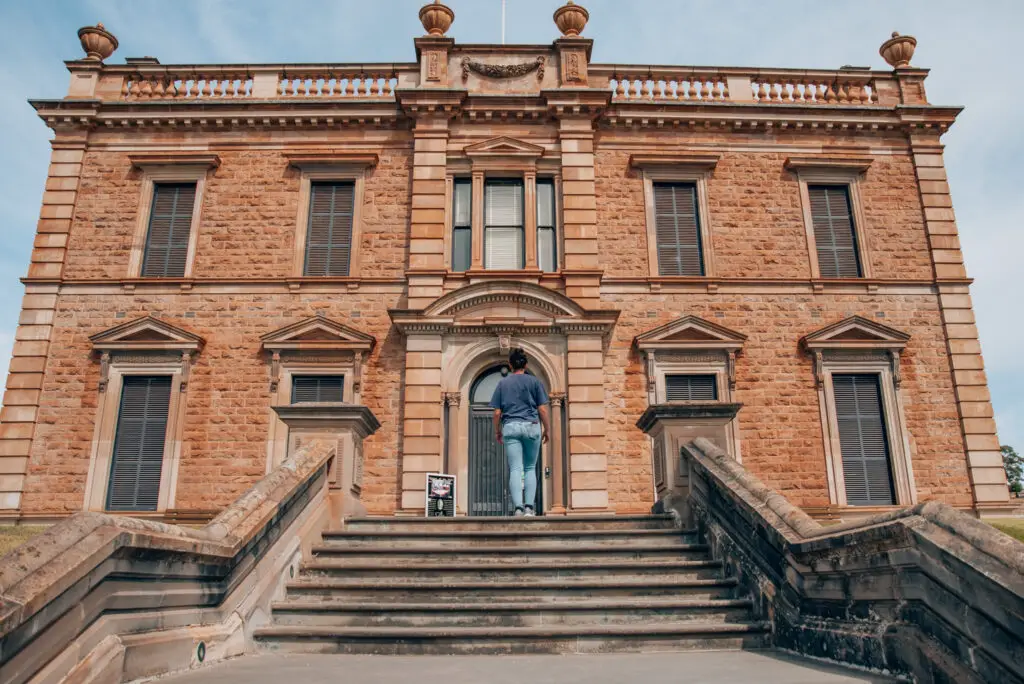 I am a huge sucker for historic houses, and Martindale Hall is one of the best in the area, if not the whole of South Australia.
Located in Mintaro, this imposing sandstone Georgian-Italian style mansion was built in 1879-1880 by a wealthy bachelor who was a British cattle and sheep farmer, prized for breeding the famous wool-abundant Merino Sheep. The surrounding 19 acres had a polo ground, racecourse, boating lake and a cricket pitch as well as acres of gardens.
Costing £30,000 at the time to build, the 32 room mansion is now in the care of the National Trust. Martindale Hall is open to the public throughout the week as a living museum and tribute to the families who's stories – both tragic and inspirational – lie between the mansion's walls.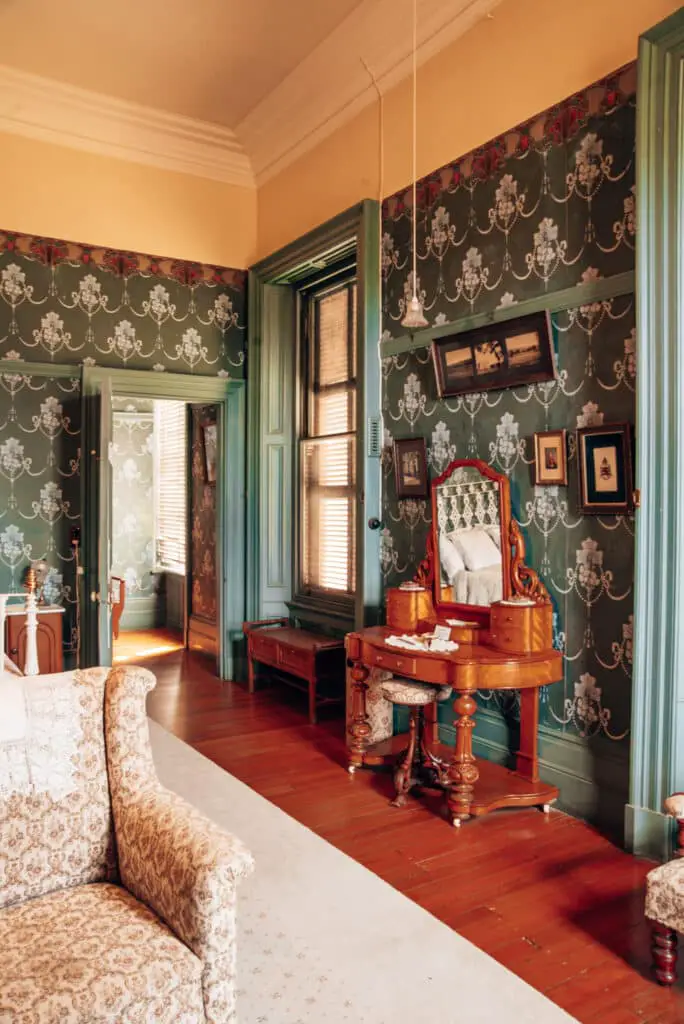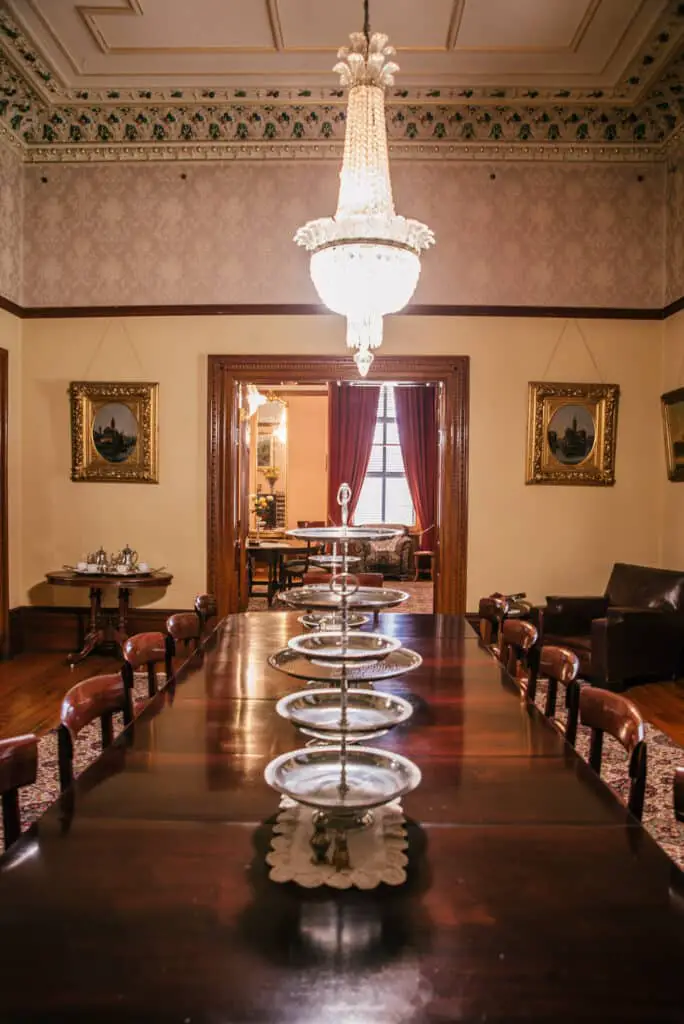 The most fascinating room in the building has to be the Smoking Room, packed to the brim with ancient and rare treasures from around the world collected on Mr. Mortlock's travels. His wife later gifted the estate and its remaining contents to the University of Adelaide.
Displayed items include Samurai swords and armour, devil masks from Sri Lanka, ancient Egyptian tomb relics, Aboriginal boomerangs, bizarre smoking pipes and more. It's an absolute feast for your eyes and if you're a travel buff, it's truly incredible to see so many heritage and rare collectables in one place.
Being a bit of a history nerd, I spent nearly two hours here but you probably only need an hour or so if you're not all that interested in reading the information boards in every single room!
3. Get lost at Mintaro Maze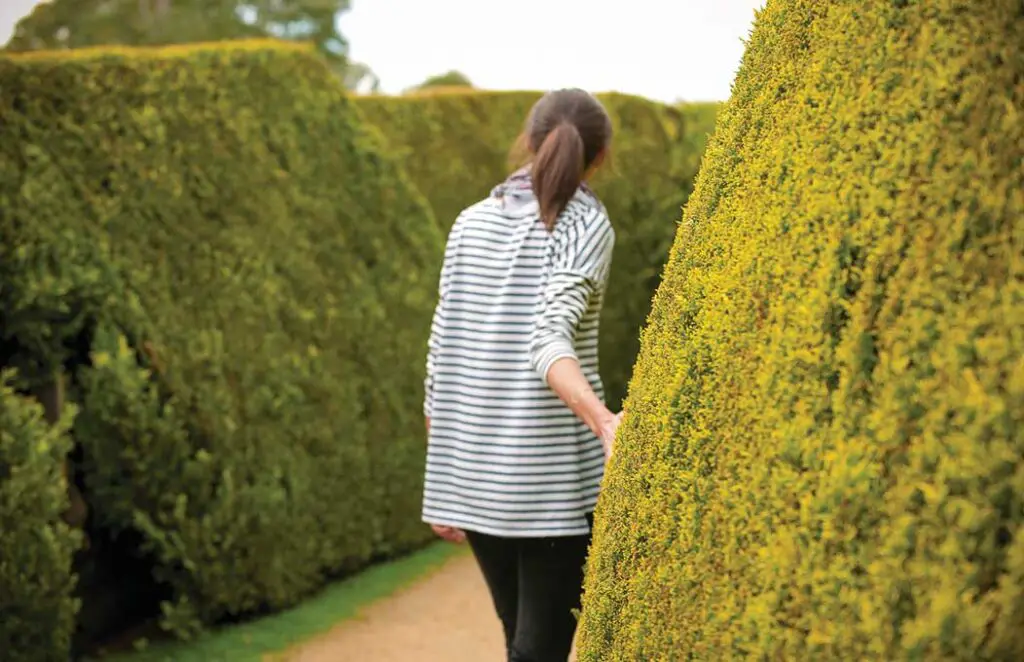 If you're travelling with kids, a great stop after a visit to Martindale Hall is the Mintaro Maze just down the road. With your entry tickets to the hall you get a special discount off the maze ticket, so make sure you visit them in this order!
The 800 strong conifer maze with fountains and puzzles is a fun way to spend an hour or two getting some fresh air. You can also grab a coffee and cake at the onsite gift shop.  
4. Drive the Burra Passport route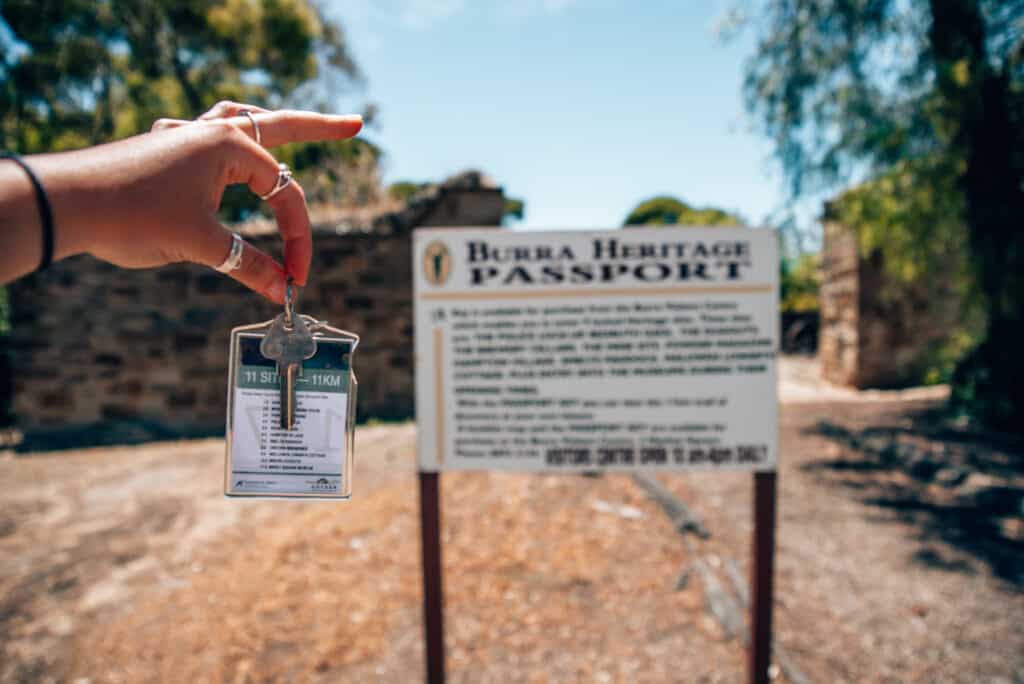 A 30 minute drive away from the centre of Clare is Burra, a historic gold mining town brimming with rural charm and history.
The most popular thing to do in the area is buy a ticket from the Visitor Centre for the Burra Passport, a self-driven tour of all the historic sites. 
To participate in the Burra Passport, you get given a map and a key which allows you to literally unlock otherwise closed points of interest such as the mine site, museums, historic cottages, an eerie gaol and more. 
I'd recommend spending at least 3-4 hours here if you can spare it (or if you are visiting on a long weekend, a whole day!) as there are so many cool places to stop off at. In fact, I ended up spending New Year's Eve here in Burra I loved it so much!
There is no rush for the key back either as you can drop it off at the BP petrol station until 7pm, or the next day if you so wish
---
The Clare Valley will take visitors on the road less travelled to quiet farm vineyards, hidden historic spots and right to the doors of boutique artisan producers. A weekend in the Clare Valley for sightseeing, eating and drinking will no doubt leave you feeling rejuvenated and hungry for more of what South Australia can offer!
Have you found this weekend guide to the stunning Clare Valley useful? Please let me know in the comments below!
Heading to Australia soon? Don't forget these essentials!
Flights: compare and search using Skyscanner
Accommodation: hotels to hostels, glamping to apartments I always use Booking.com
Tours: to search and compare the best group tours and activities worldwide (with up to 20% off), use Viator
Visa: don't forget to check the entry requirements for Australia on the government website for the passport you are travelling with
Inspiration: Lonely Planet's guide to Australia or for your next trip, how about Lonely Planet's Guide to the World?
PIN ME FOR LATER:
*This post may contain affiliate links meaning should you purchase a product via this link, I'll earn a small commission at no extra cost to you. These are still products I use or believe in regardless. See my privacy and disclosure policy for more.*